Haideti sa ne incalzim in acest weekend friguros cu party-uri, lansari si evenimente pentru toate gusturile:
Asia Fest 2018 – Primul festival care promoveaza raspandirea tradiTiilor si obiceiurilor orientale, revine in luna noiembrie cu a sasea editie. Festivalul se va desfasura intre 16-18 noiembrie si va consta in 3 zile de spectacole cu muzica si dansuri specifice, bucatarie traditionala asiatica, ateliere, expozitii si multe surprize de care cu siguranta va veti bucura.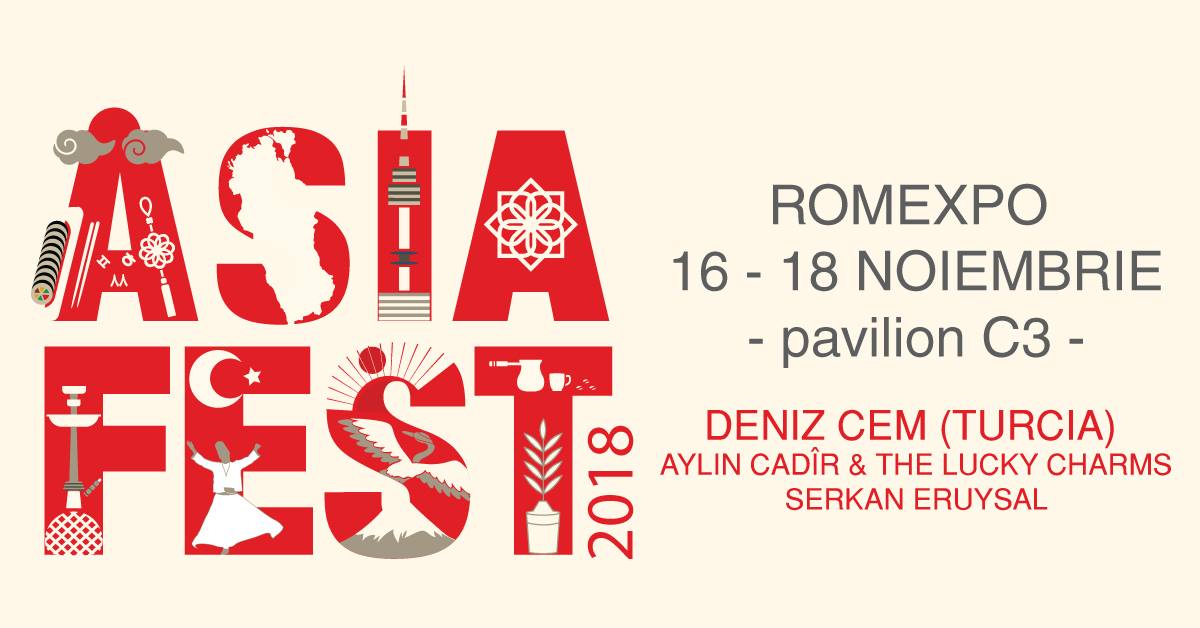 Coma Light (Acustic) – 16 noiembrie – Hard Rock Cafe – Vineri, 16 noiembrie, METALHEAD si BestMusic Live Concerts te invita la Hard Rock Cafe de la ora 22:30 la un show COMA Light, adica piesele pe care le iubiti reinterpretate in maniera acustica!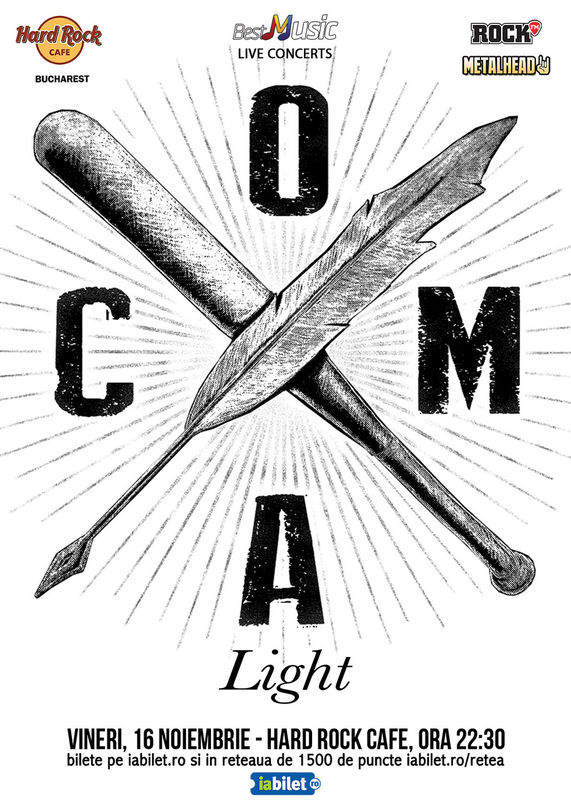 Skullcandy Venue Launch Party – Skullcandy Romania te invita vineri, 16 noiembrie, incepand cu orele 18:00, la lansarea modelului Venue intr-o locatie fresh, care imbina cultura urbana cu maiestria berii artizanale – Hangar Gastropub. Poti sa testezi Venue, sa te deconectezi de zgomotul exterior si sa iti creezi propriul spatiu, intr-o experienta ce te va provoca senzorial. Vor avea cocktailuri fresh pentru tine, si pentru ca esti dupa o zi lunga de munca te asteapta si cu un snack.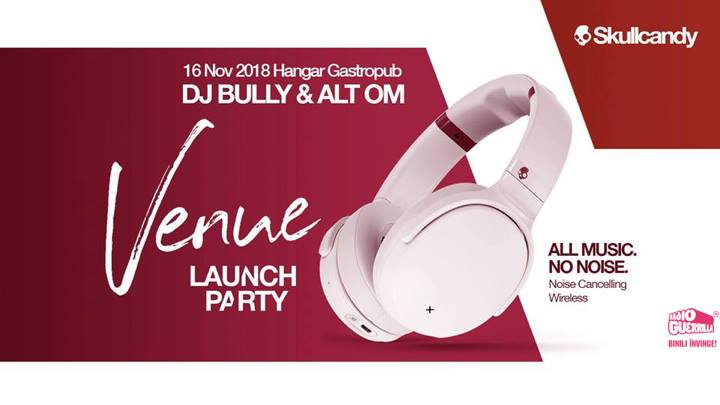 Party lansare ziar Cartierul Creativ no. 3 – Pe 16 noiembrie se lanseaza cel de-al treilea numar al ziarului Cartierul Creativ, proaspat iesit din tipar. Incepand cu ora 19:00, la Institute, The Café (Str. Stirbei Voda 104-106), se sarbatoreste cea mai efervescenta zona culturala, educationala si antreprenoriala din Bucuresti si comunitatea creativa pe care o gazduieste.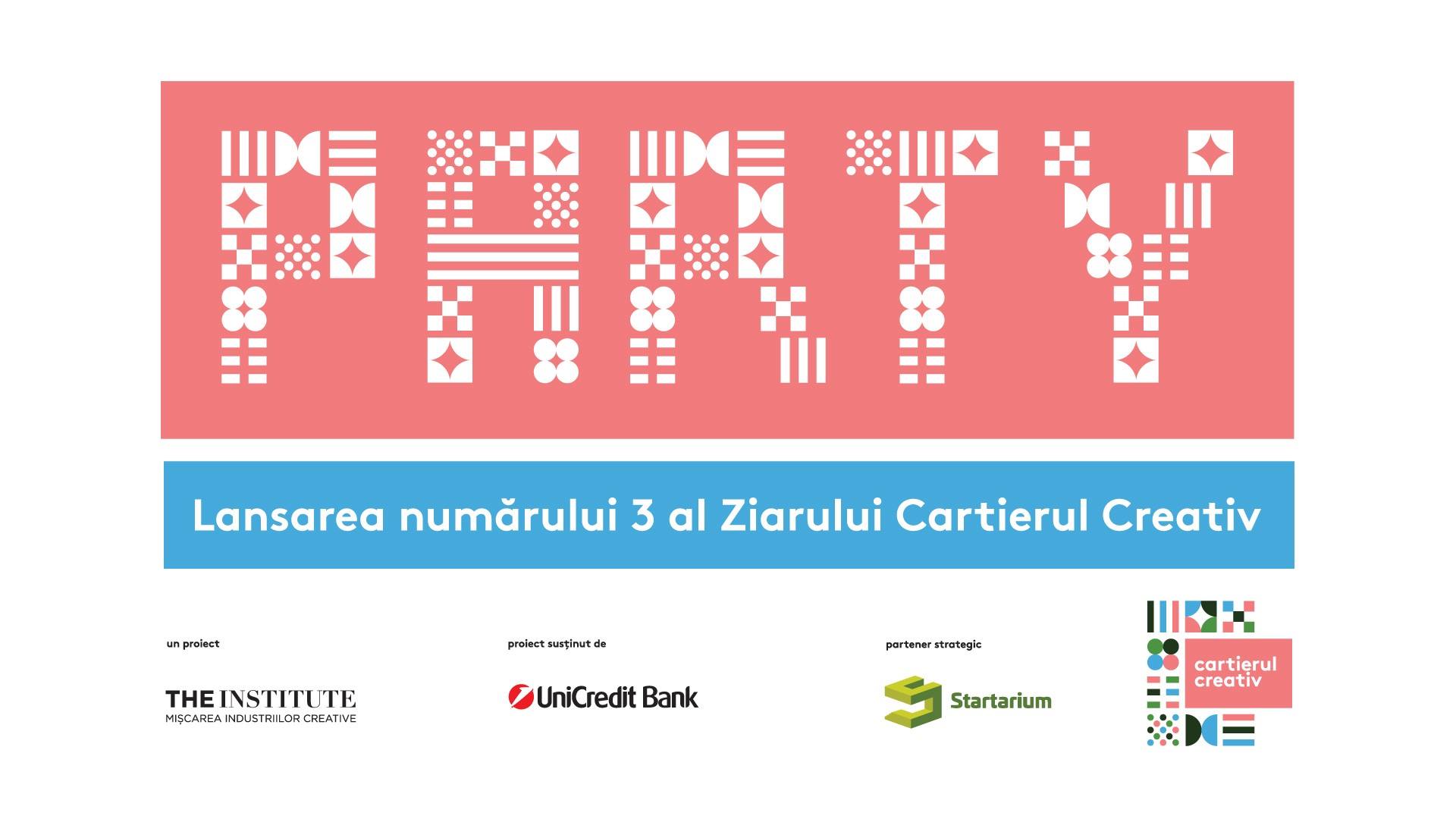 Inaugurare LVEV concept bike&coffee shop – La Vita e Velo lanseaza un nou concept de bike&coffee shop, ocazie cu care sambata, 17 noiembrie, ora 11:00 ne invita la o tura pe bicicleta, cu plecare de la showroom-ul din Aviatorilor (Emanoil Porumbaru, 72) catre noul spatiu bike-coffee shop LVEV din Ion Ghica, 4, specialty coffee on the house.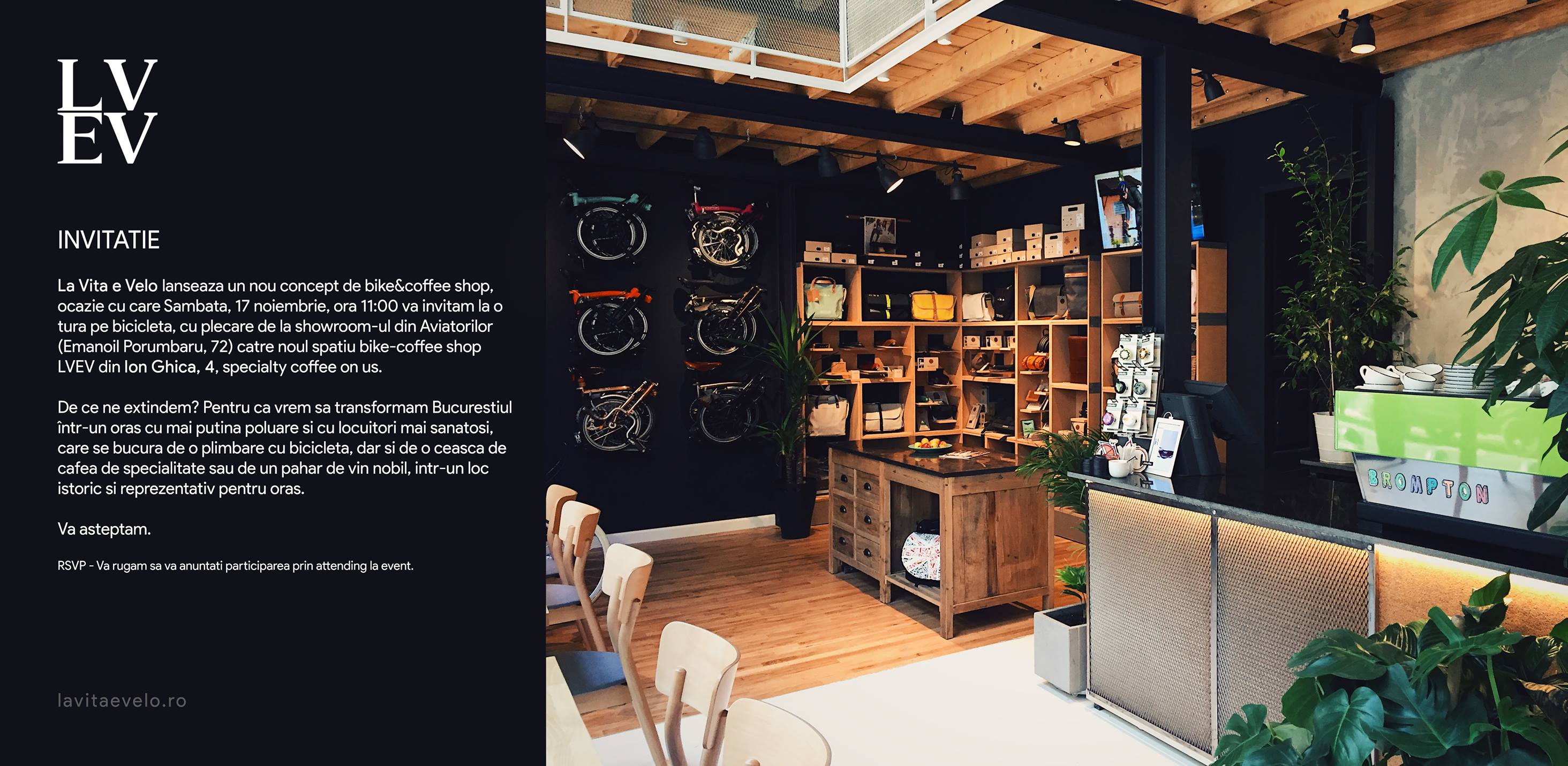 I found your 00's playlist – L'Ondine  da petrecere cu tematica anii '00, sambata la Sheraton Bucharest Hotel – Benihana Bucharest.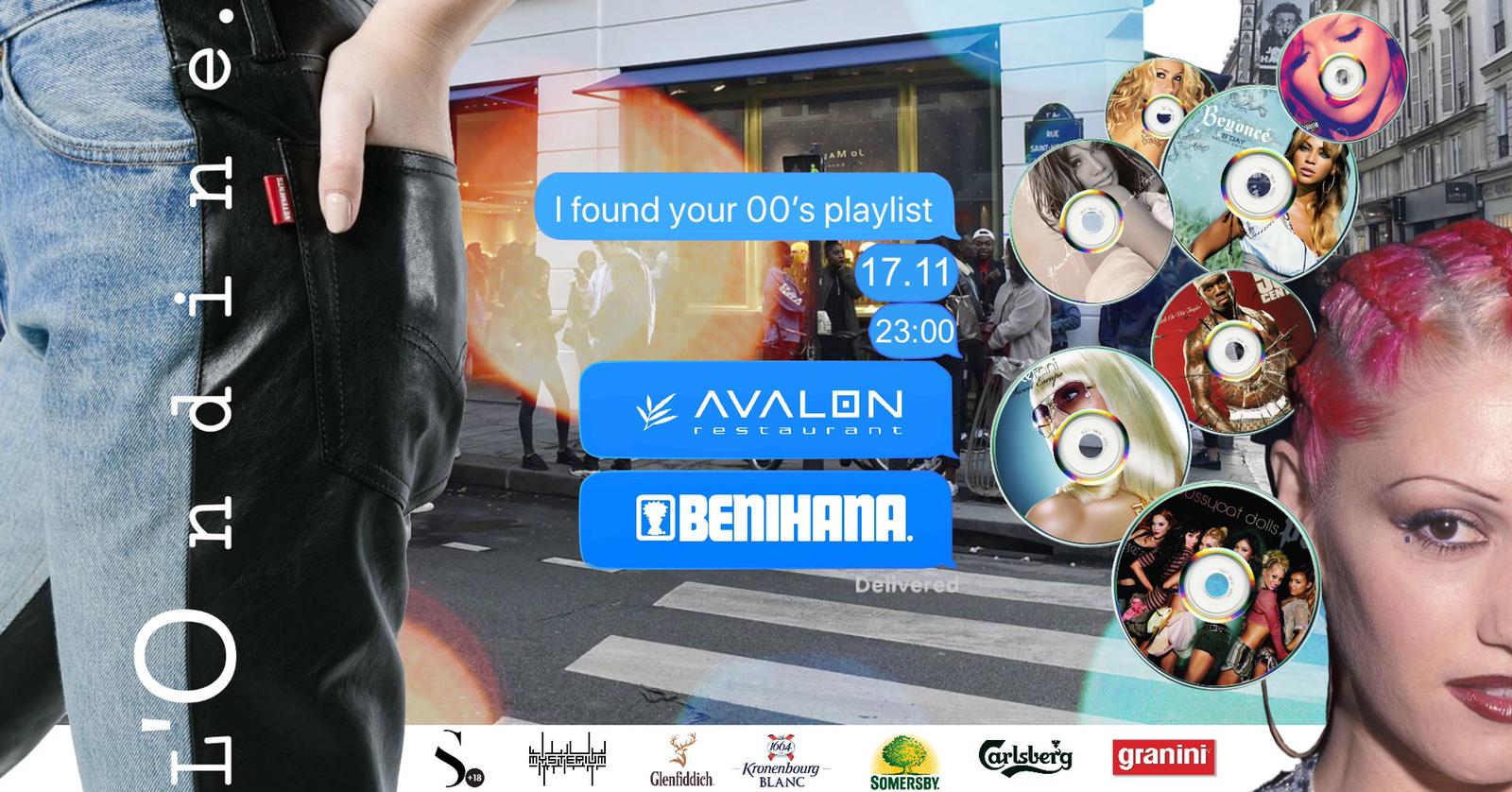 Fratelli's 13th anniversary party – Special performance by ATB! – Sambata, 17 noiembrie, Fratelli aniverseaza 13 ani de existenta si ne invita la un party de exceptie, la care invitatul de onoare este ATB.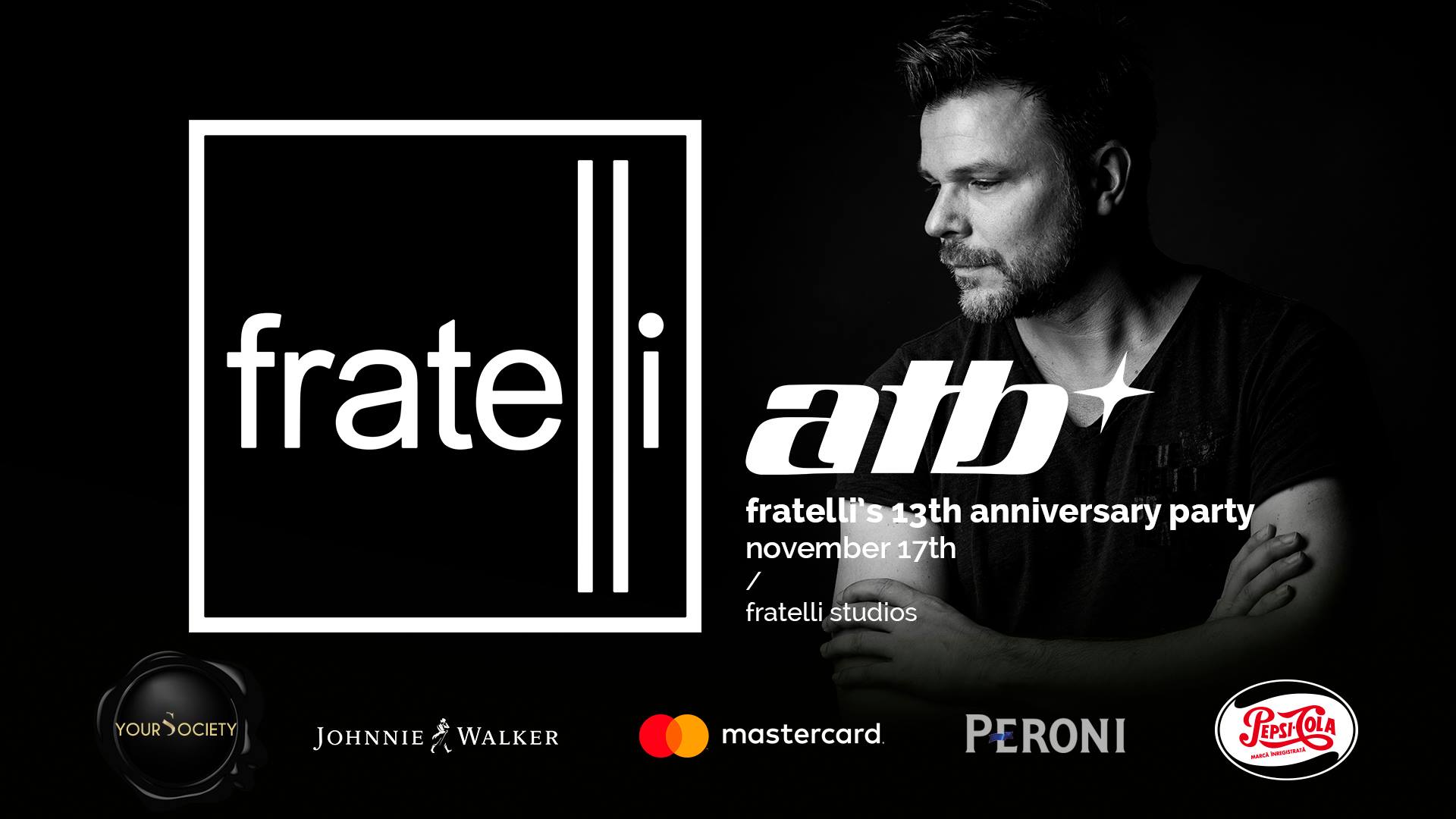 Bounty Fair #39 Ediție aniversara 4 ani – Bounty Fair te astepta sa-i urezi un calduros "La multi ani inspirati!" pe 17 si 18 noiembrie 2018, la Casa Universitarilor Bucuresti. La aniversarea celor 4 ani, Bounty Fair isi invita toti prietenii vechi si dragi, 50 de branduri si designeri romani renumiti, 13 dintre cei mai talentati si creativi traineri ale atelierelor pentru juniori, dar si cei mai dragi vizitatori, fie ei dintre cei fideli sau noi exploratori.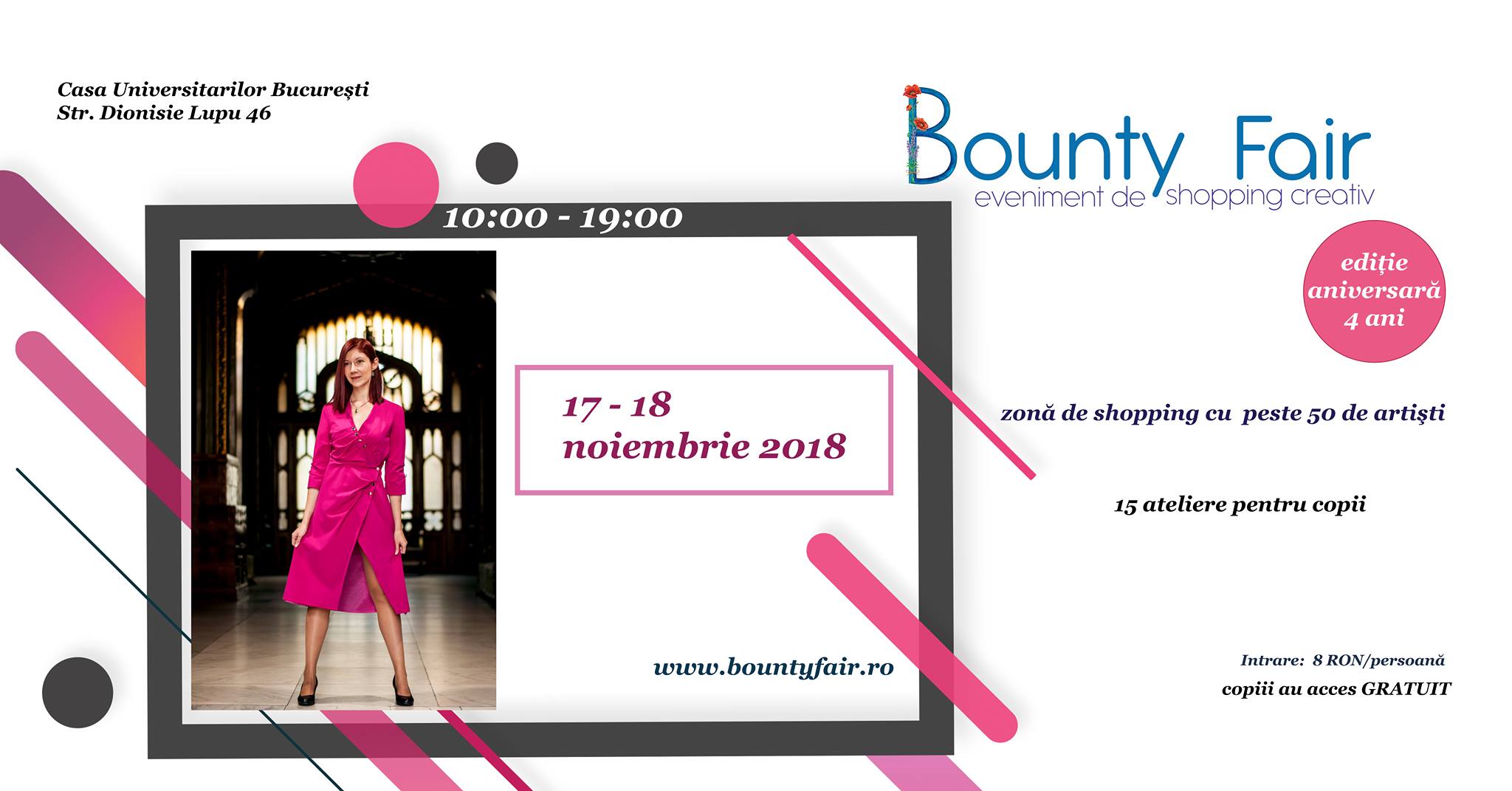 Zilele Superscrieri 2018 – Zilele Superscrieri 2018 continua demersul de a "sparge bula" cu o editie care pune cititorii in centrul atentiei si se concentreaza pe diferitele roluri pe care le pot avea in schimbarile pe care presa le produce in realitatea noastra de zi cu zi.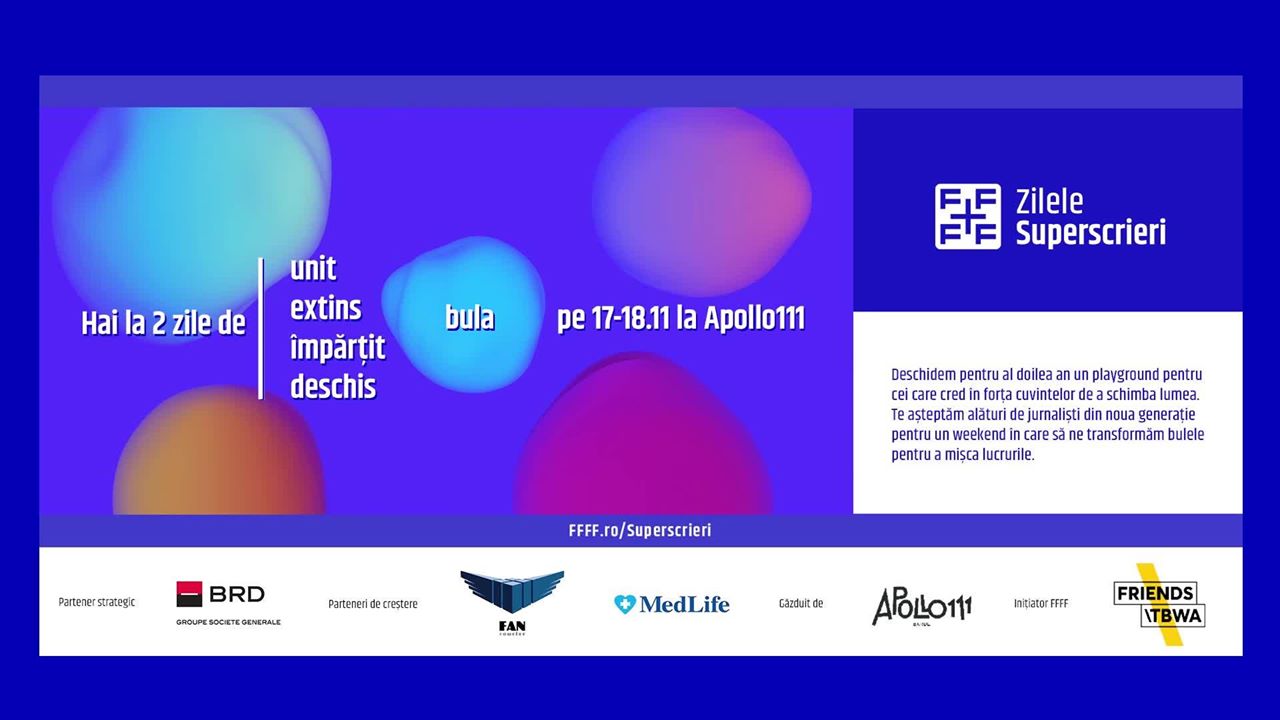 Expoziție caritabilă VICE: România în Sevraj la Superscrieri – In cadrul campaniei #RomaniaInSevraj, are loc o expozitie de ilustratii tematice, cu autori romani la Apollo111 Teatrul. Ilustratiile au fost donate de artisti si pot ajunge in posesia celor care vor sa contribuie cu bani pentru EasyECO – unul dintre ONG-urile care deruleaza, in prezent, un program pilot, in comunitatea din Ferentari. EasyECO are ca scop, printre altele, preventia dependentelor si sprijinirea celor care au nevoie de ajutor in comunitate.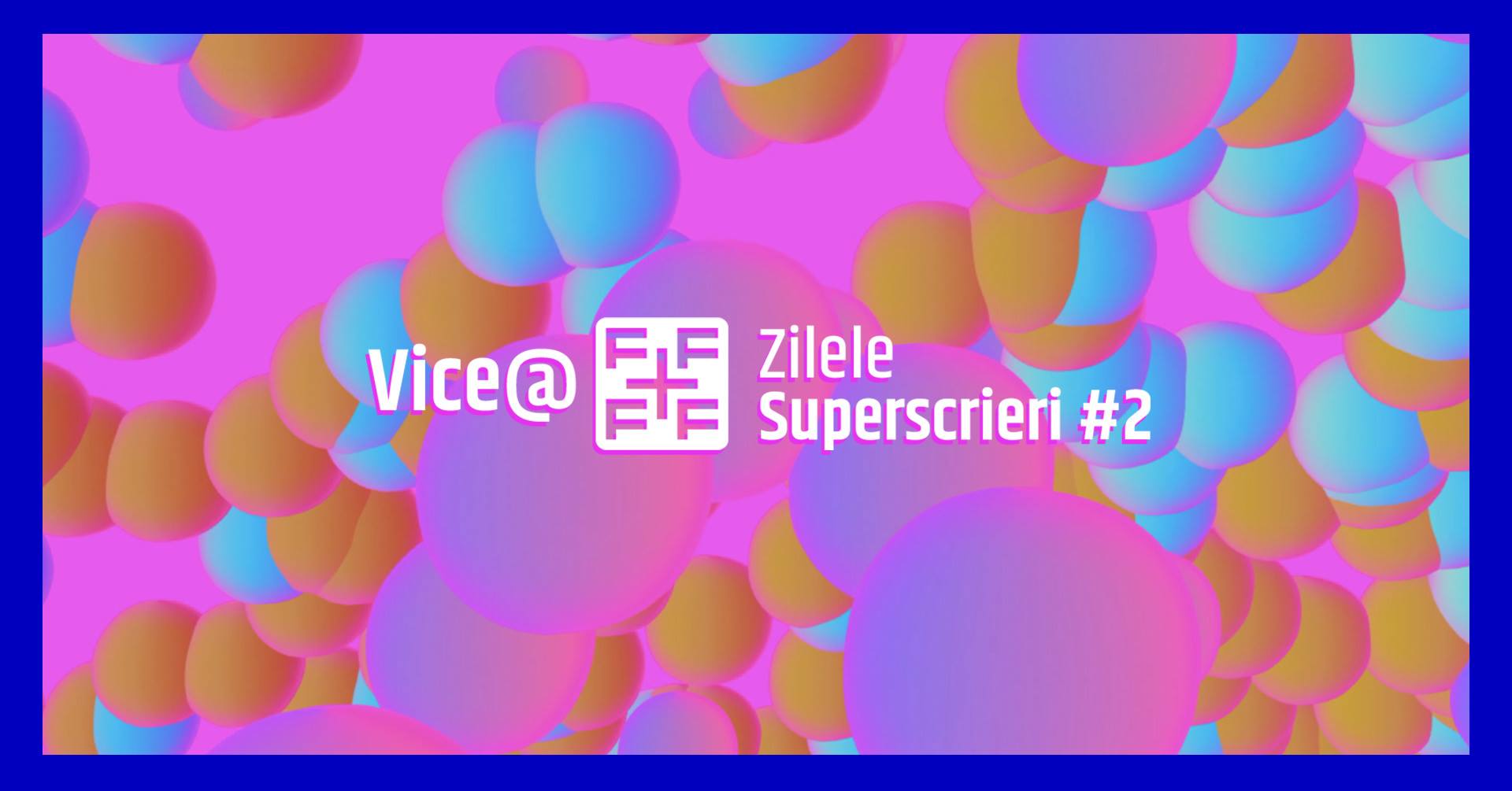 Meniu de Iarna La TREI – Cassoulet, locro, pilaf turcesc, mancare de dovleac, pulpa de rata cu para confiata in vin, porc à la roumaine, muschi de vita cu chipsuri de cartofi dulci si pico de gallo. Daca ceva din cele de mai sus v-a făcut cu ochiul, sunteti asteptati weekend-ul acesta la inaugurarea oficială a noului meniu de iarna [t]REI! Eveniment pe baza de rezervari online la [email protected] sau la tel.0770212845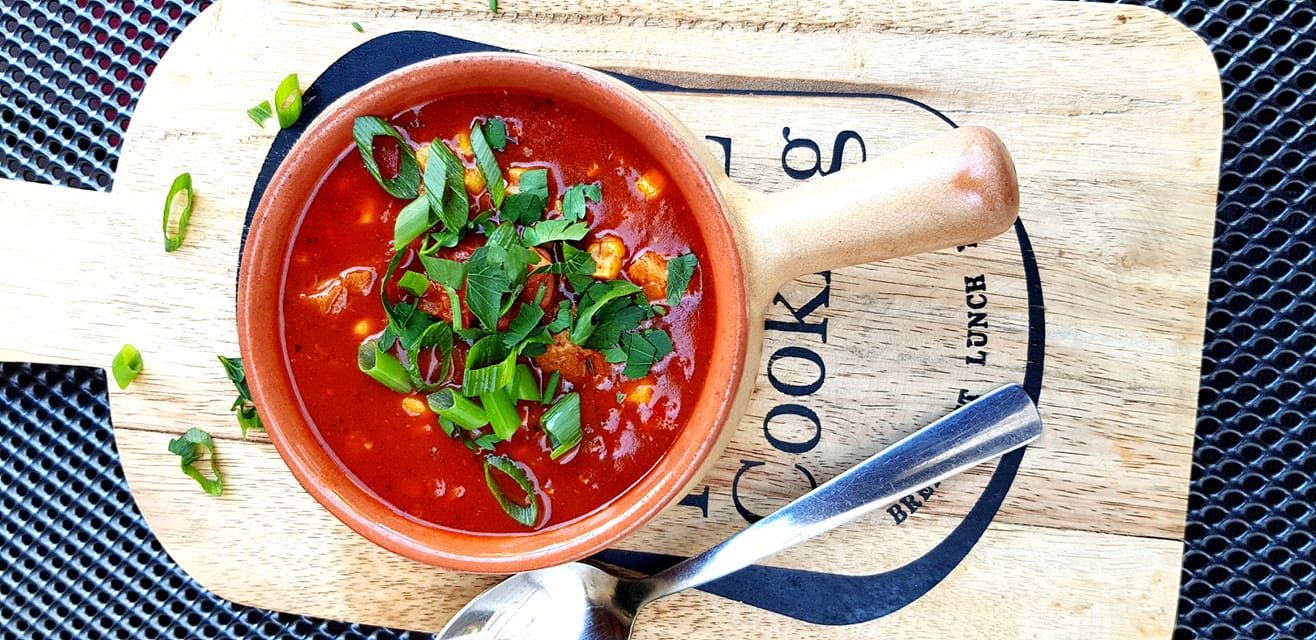 Hakuna Mimosa! – Bite ti-a pregatit un meniu innebunitor de brunch pentru zilele inca senine de toamna. Te asteapta in gradina lor perfecta pentru Instagram photos cu muze si Mimose. Sau cafea, daca ai avut o seara de vineri care a durat pana dimineata. Sau de sambata.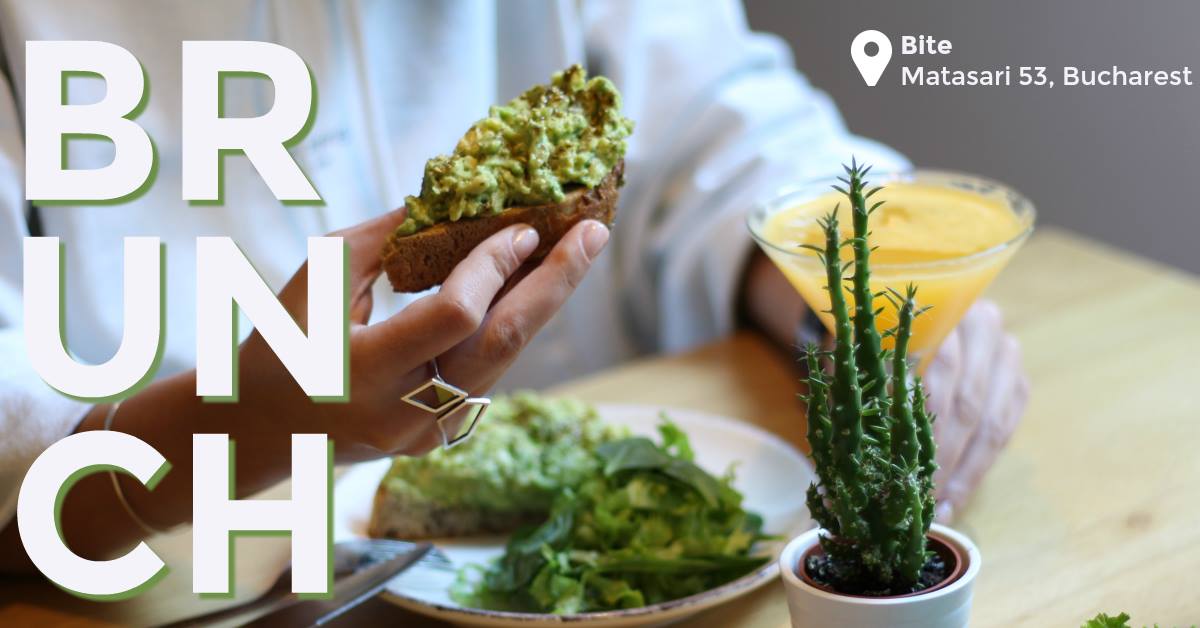 Please follow and like us: