Dacă ați fost cuminți, Moș Nicolae vine în acest weekend și cu multe evenimente interesante:
Muzica lui Hefe / J'ai Bistrot – Muzica lui Hefe. Vineri, 6 decembrie, ora 21:00. La J'ai Bistrot București
4 the love of you [at] Palatul Cercului Militar National, Dec6th – The Brunch Affair sărbătorește 4 ani de existență cu un super party la Palatul Cercului Militar.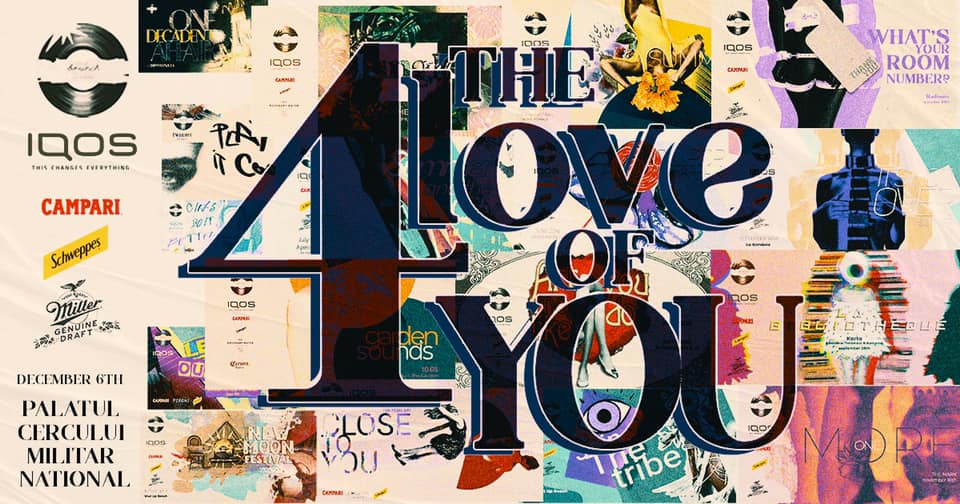 Dichisar de Iarnă – Anul acesta cumperi cadouri fabricate din pasiune, în România, lucrate de mână de om, unicat sau în serii mici, iar faptul că tu alegi să #cumperilocal aduce recunoștință, sprijin și apreciere în 100 de ateliere românești. 7+8 decembrie, Impact Hub Timpuri Noi

Appétit Social ☆ La Gourmandise – Pe 7 decembrie 2019, începând cu orele 21:00, Appetit Social te invită la Kaiamo cu " La Gourmandise". După 3 ani de la înființarea acestui "brand delicios", Appétit Social trece la următorul nivel și se metamorfozează într-un eveniment experimental, dar la fel de gourmet. O seara de socializare, cu muzica si dans, caruia i se adauga o experienta culinara unica, in exclusivitate, o adevarata explorare a tuturor simturilor, intr-o locatie noua in Bucuresti si care a urcat rapid in topurile gurmanzilor din toata lumea – Kaiamo.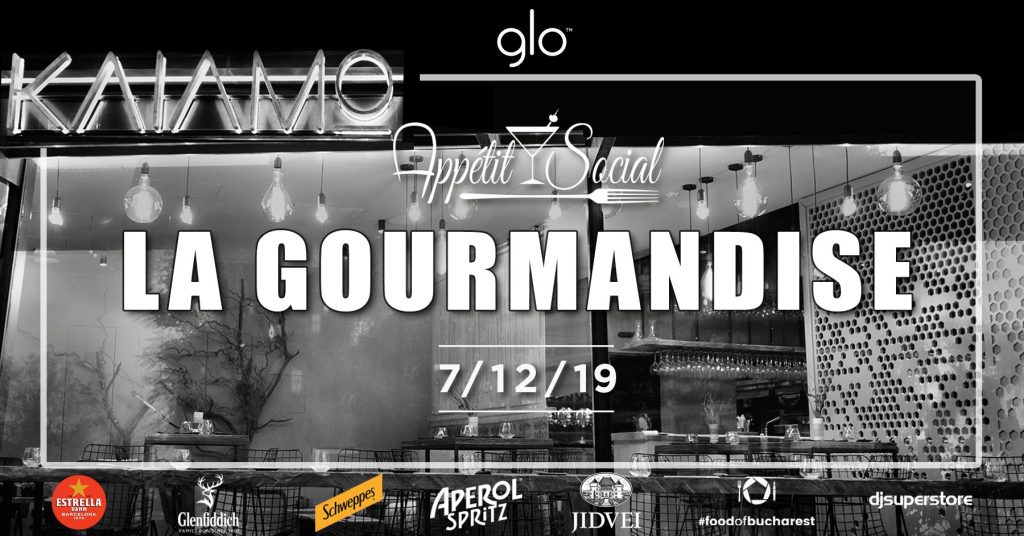 Retro Party- 80s&90s Hits//Romexpo//Fuel – Retro, vintage, oldies, 80s-90s music dance party !
Cea mai bună muzică, povești, poze, haine grele de amintiri și vise, și o petrecere pentru toată lumea în seara de sâmbătă, 7 decembrie, de la ora 22.30, la Romexpo, Poarta C, în #Fuel by Ace Custom. Intrare liberă!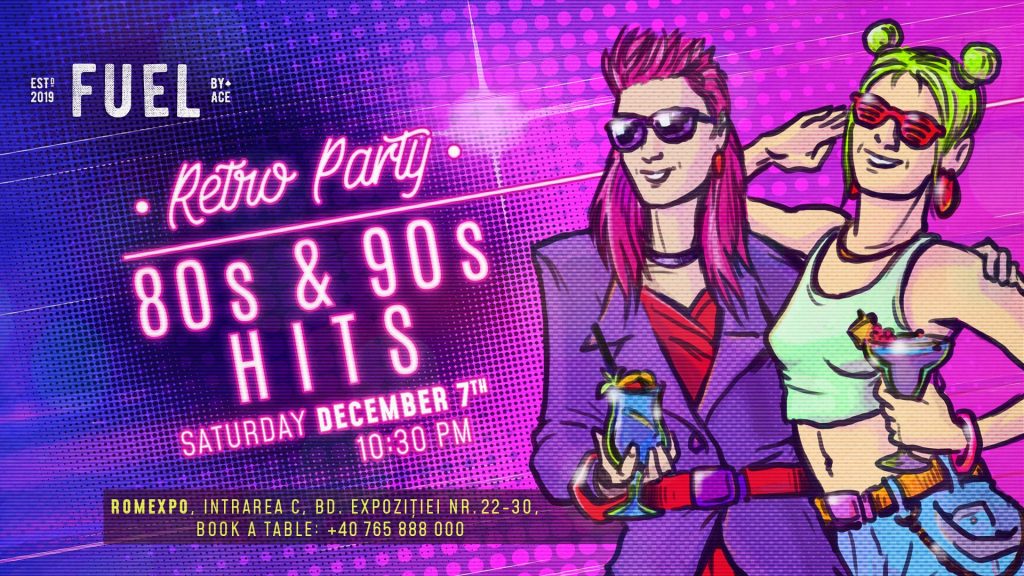 EGG & White Truffle Brunch Highlights – În această duminică, Restaurant Diplomat ne invită la un brunch delicios.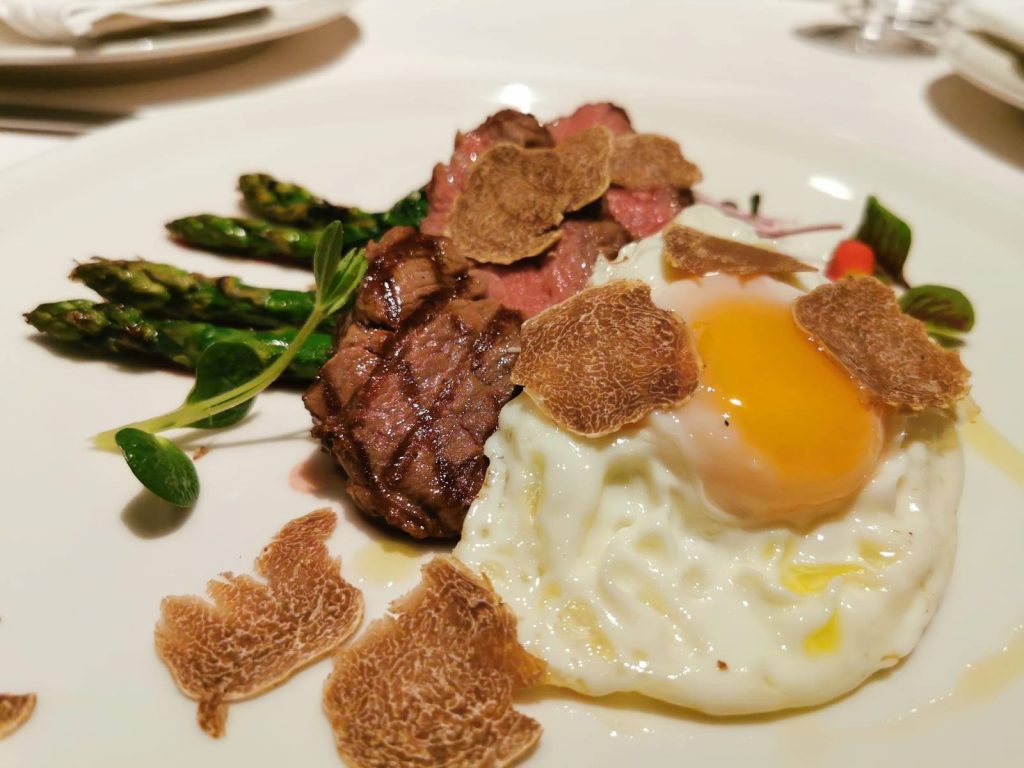 Șezătoare de Crăciun (pentru adulți) – Șezătoarea Urbană te invită la Şezătoarea de Crăciun să ne bucurăm de sărbătoare ca atunci când eram copii. Vino la atelier să creăm împreună decoraţiuni pentru casă şi brad. Le păstrezi pentru tine sau le poţi face cadou cuiva drag.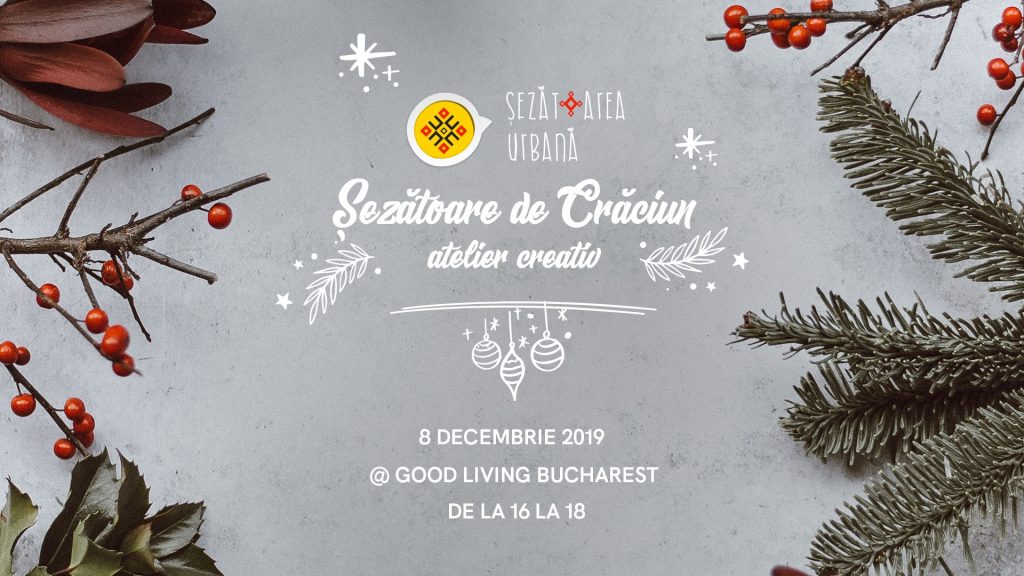 Șezătoare de Crăciun (pentru copii) – Șezătoarea Urbană te invită la Șezătoare de Crăciun pentru copii. Ne jucăm și învățăm să meșterim decorațiuni pentru bradul de Crăciun. O echipă de spiriduși îi vor învăța pe copii cum să creeze unele dintre cele mai frumoase obiecte de decor.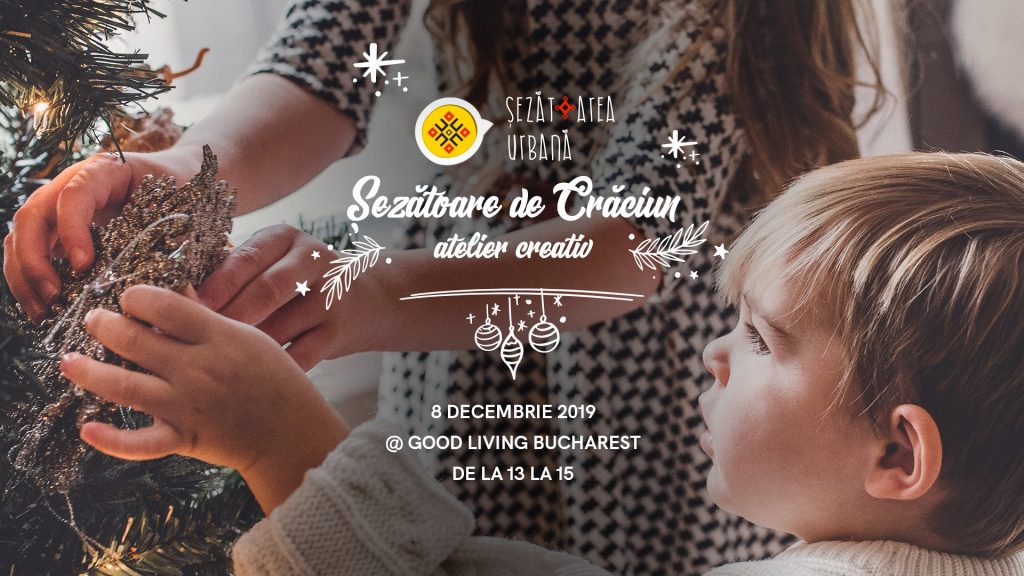 Crazy Christmas – Festival de shopping pentru Crăciun la The ARK Bucuresti.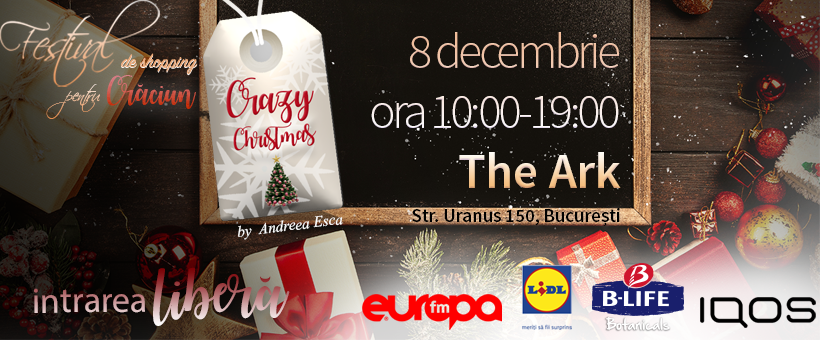 Târg caritabil de iarnă "Dăruim și Ajungem MARI" – Vino la târgul caritabil de iarnă "Dăruim și Ajungem MARI" și oferă-i unui copil dintr-un centru de plasament bucuria unei excursii!
Vă așteptăm duminică 8 decembrie între 11.00 şi 18.00 la Maison 13 (strada Dumbrava Roșie nr. 2), împreună cu cei dragi, să vă bucurați de produsele hand-made pe care vi le pregătim: bijuterii, decorațiuni, cosmetice, haine și multe, multe dulciuri și bunătăți. Fiecare cadou pe care ți-l faci ție sau celor dragi se transformă într-o donație care va ajuta copiii din centrele de plasament să meargă într-o excursie!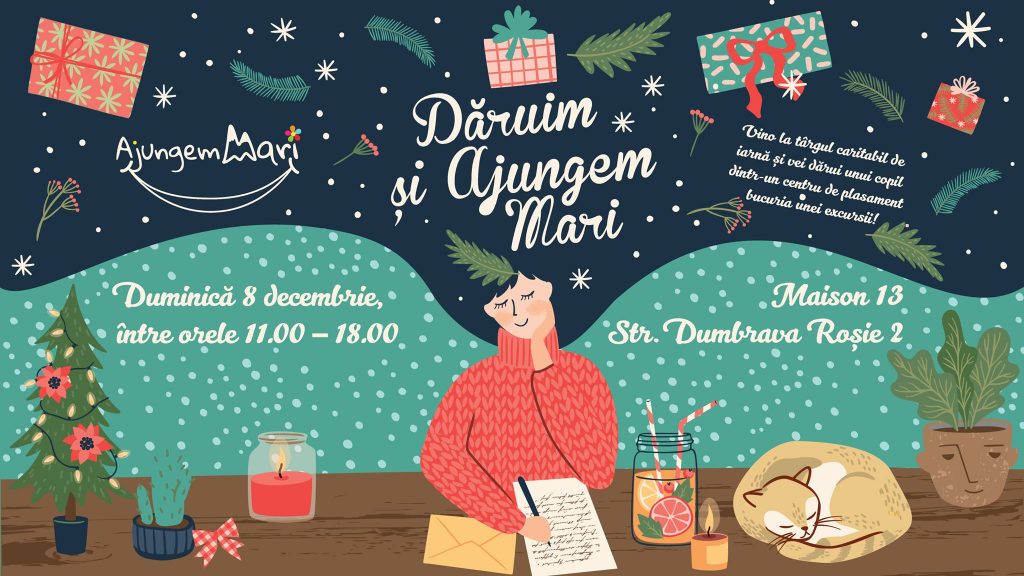 Please follow and like us: