Abia așteptam să reînceapă evenimentele de weekend, așa că revenim și cu articolele de weekend. Enjoy!
(sun)sets in the Garden w. DJ Undoo – O seară clasică Groovin'Society, se întamplă din nou pe, Calea Victoriei 115, în Grădină.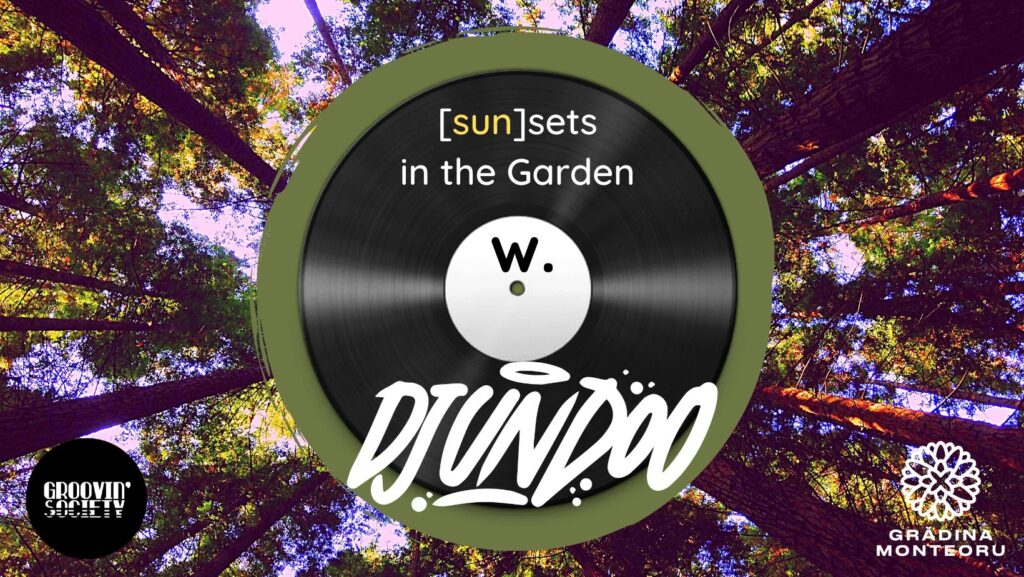 COMA light acoustic at Grădina Urbană – una dintre cele mai iubite trupe de rock alternativ se pregătește să cânte în grădină. Pe 28 Mai, la un concert acustic cu trupa COMA.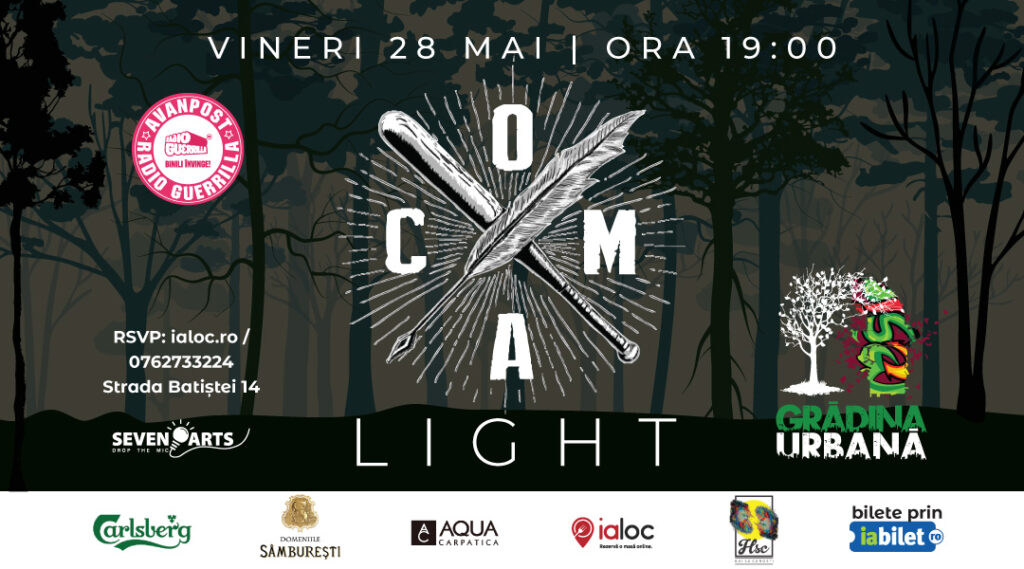 Târgul Cireșelor de Mai în Herăstrău – În perioada 𝟐𝟖 𝐦𝐚𝐢 – 𝟏 𝐢𝐮𝐧𝐢𝐞, pe terasa Berăriei H se deschide sezonul celor mai râvnite fructe ale anului: 𝐓𝐚̂𝐫𝐠𝐮𝐥 𝐂𝐢𝐫𝐞𝐬̦𝐞𝐥𝐨𝐫 𝐝𝐞 𝐌𝐚𝐢
Te așteaptă tarabe întregi cu cireșe
și alte fructe de sezon, proaspete și românești, aduse de la producători locali și la prețuri cinstite! Bonus: se pregătesc și o grămadă de bunătăți cu și din cireșe.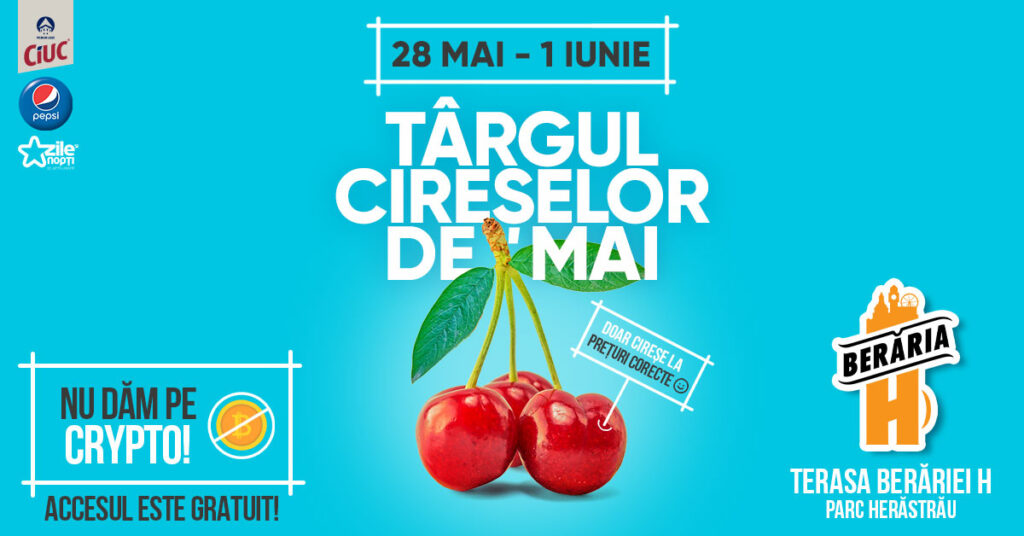 JAZZ IN THE SECRET GARDEN – Cu siguranță dorul de concerte este foarte mare pentru toată lumea, atât pentru publicul meloman cât și pentru muzicieni, dorul pentru acel schimb de energie eliberator pe care numai un concert live îl poate cuprinde. Contego The Coffee Factory vine cu o soluție minunată! Au o gradină secretă în care sâmbătă seara va răsuna muzica unora dintre cei mai importanți artiști de jazz contemporan din România – Ana-Cristina Leonte acompaniată de pianistul ei preferat, Albert Tajti.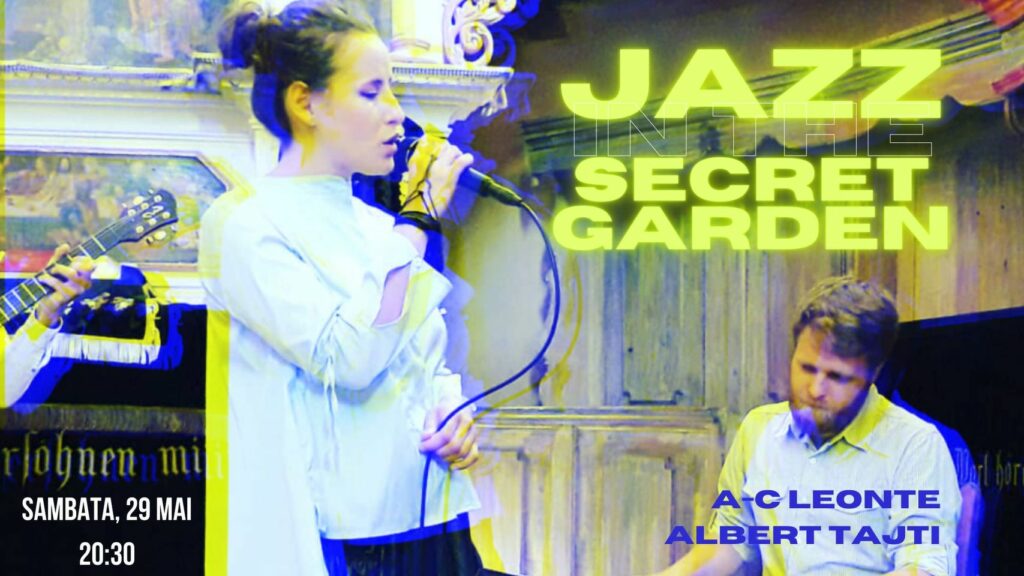 Concert Spitalul de Urgență pe terasă, intrare liberă – Ai simptomele unui iubitor de muzică și distracție? Atunci fă-ți o programare la Spitalul de Urgență, pe 29 mai, de la ora 21:00, pe terasa Hard Rock Cafe și lasă-te vindecat de Dan Helciug și echipa lui de "medici" specialiști în voie bună!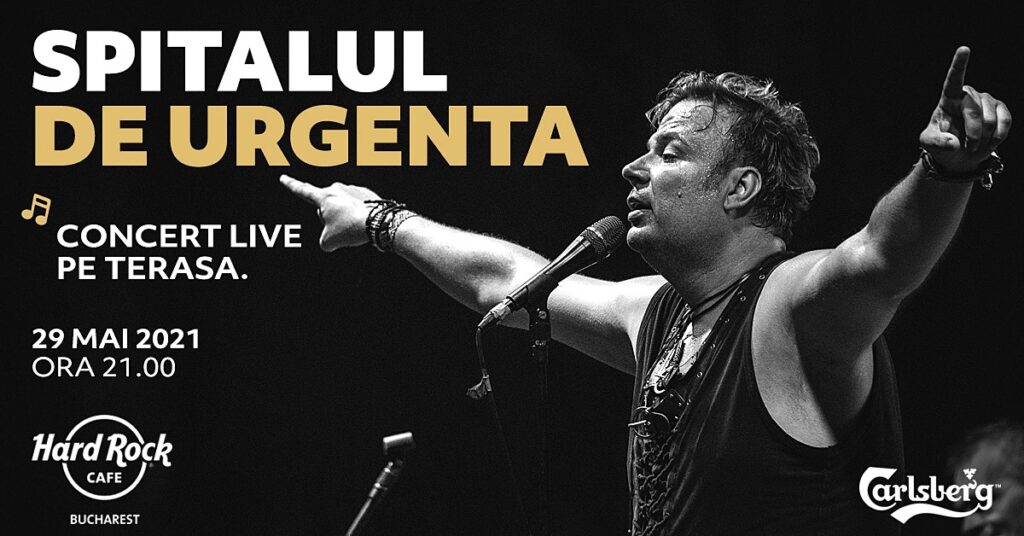 Dirty Disco | Eugen Rădescu – Eugen Rădescu revine la Apollo111 Barul & Terasa pentru your weekly Dirty gathering. Începe sindrofia de la ora 18:00, fără rezervări, ci în sistem de primul venit, primul servit.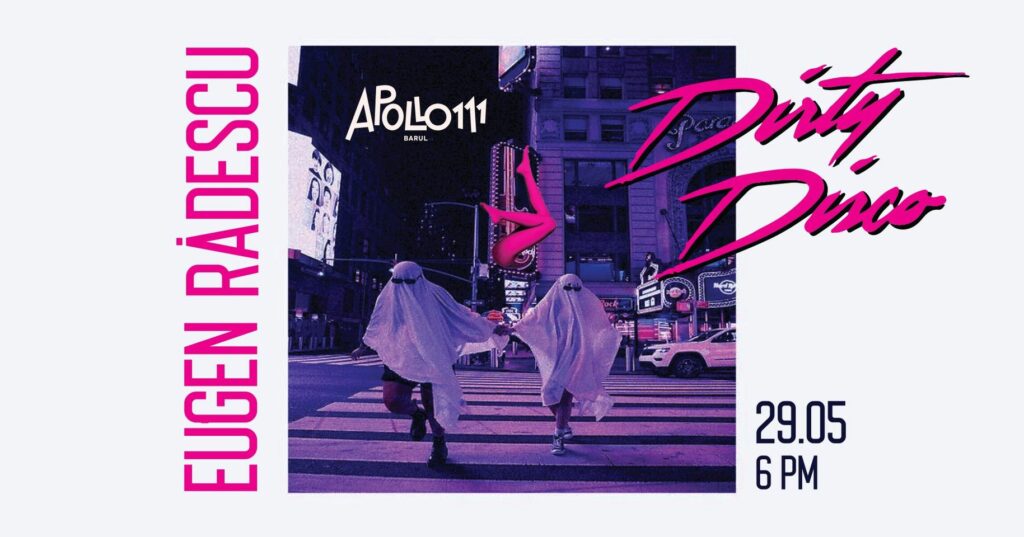 Festival de Produse Bio si Creatii Handmade – În mijlocul naturii, În Grădina Casa Universitarilor 29 mai-01 iunie, ne adunăm creatori de produse handmade, producători de produse bio, alimentare și raw vegane, cosmetice bio, artizani și meșteri populari pentru expoziții cu vânzare.
Dulciuri de casă, conserve și dulciuri, legume bio de fermă, sucuri naturale, sunt câteva din produsele pe care le veți găsi. Va exista și o zonă de street food pt ziua de 1 iunie, ca să savurați de toate pentru toți.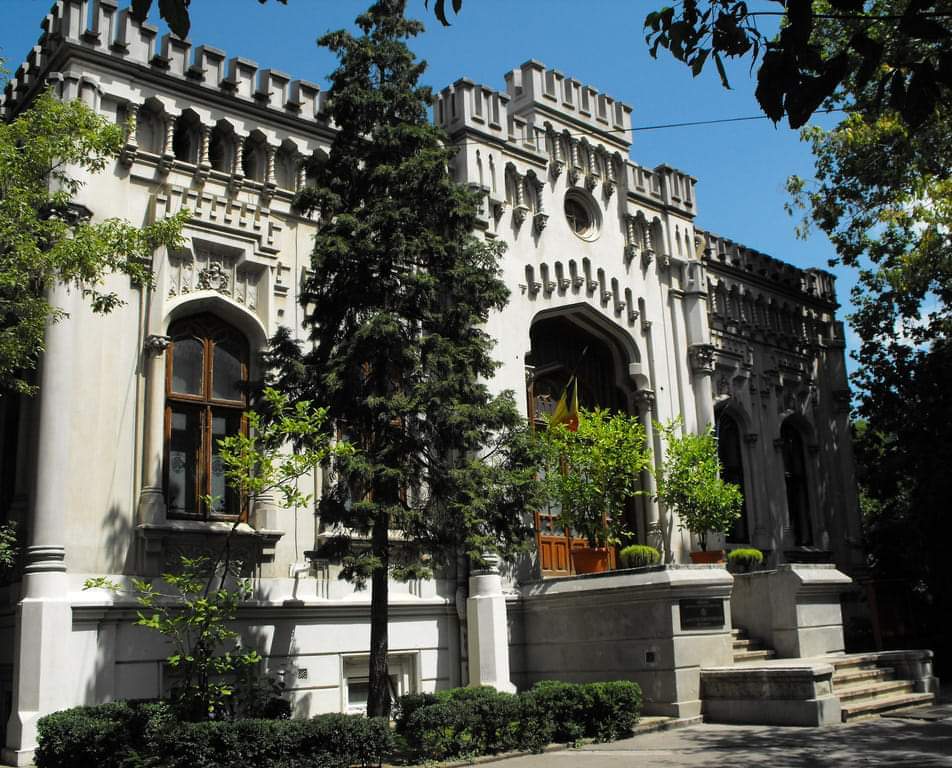 TOGETHER AGAIN w. Adrian Eftimie / Optick / Sllash & Doppe / Dobrikan – Suntem tare entuziasmați să vă revedem dupa mai bine de un an. Bucuroși vă anunțăm că Duminică 30 mai începând cu ora 14:00 ne reîntâlnim pe terasa de la Si-lounge într-o formulă extinsa: Adrian Eftimie & Optick, Sllash & Doppe, Dobrikan.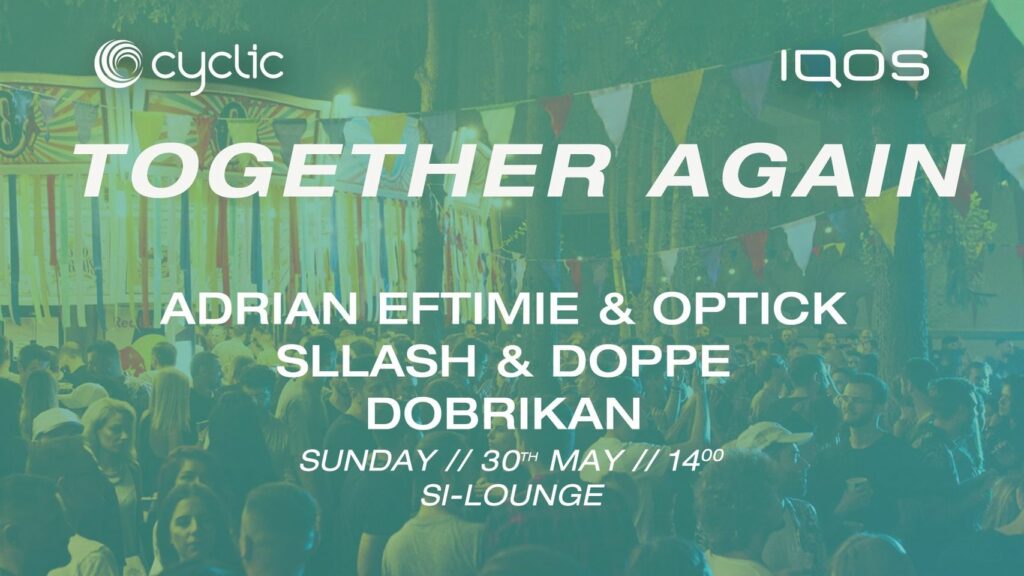 Sushi Weekend / Real Japanese Chefs – Food Hood & Tokio Rikiyia by Real Japanese Chefs present the absolut SUSHI Week @Food Hood, Calea Grivitei 15.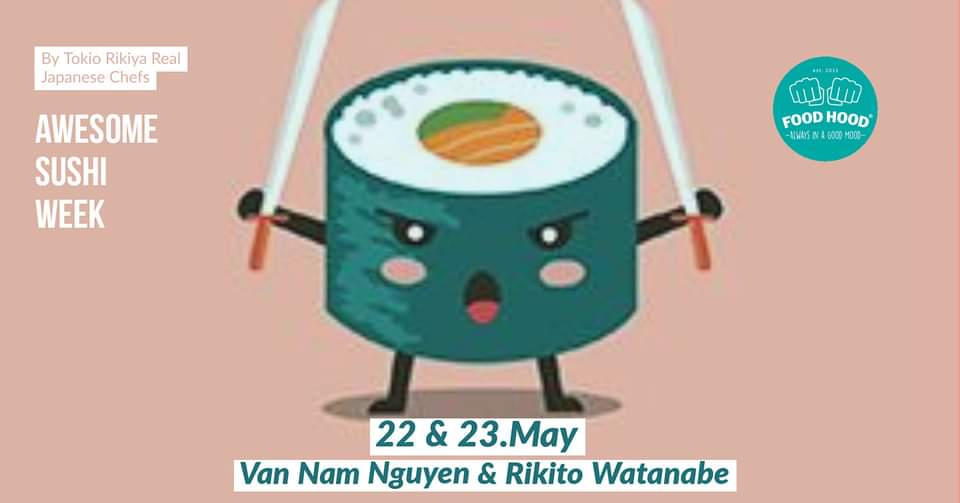 Please follow and like us: