1 si 8 Martie au trecut, dar motivele de sarbatoare au ramas! Alege unul din evenimentele de mai jos pentru putina mid-week fun:
The Amsterdams live at Control – The Amsterdams promovează cel mai nou album al lor, Eternity for Dummies, la hipster headquarters, Control, printr-un concert live. Intrare 10 lei, 50% discount la bar dupa 22.00.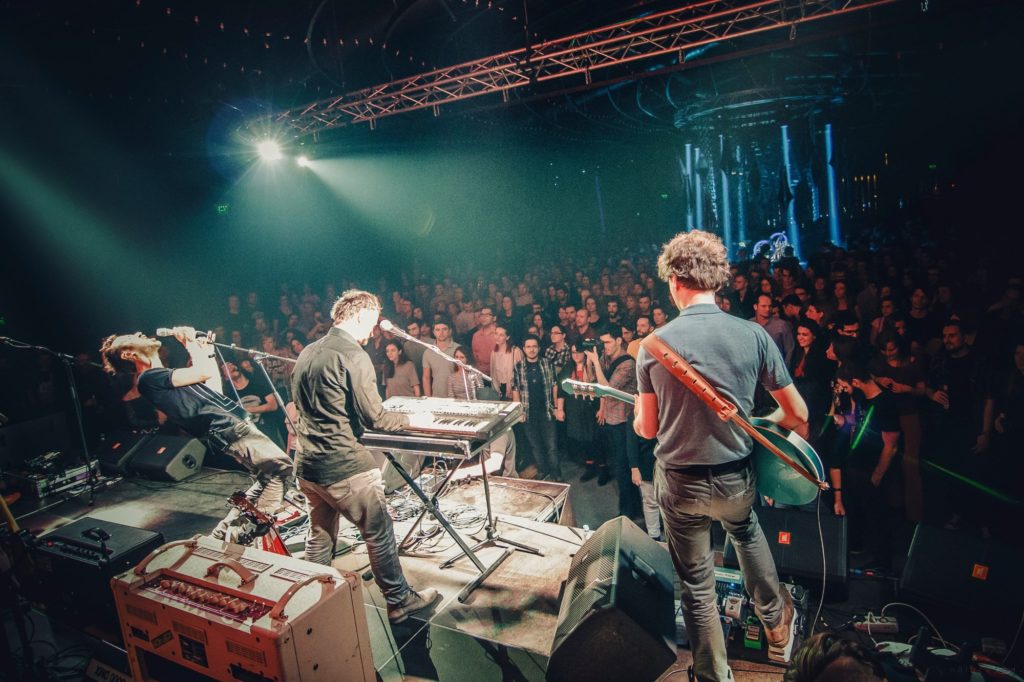 Ce ne spunem cand nu ne vorbim? @ArenaPub – Piesa de teatru ce a facut furori revina la Arena Pub. Pret 30 lei.

The Gents Live: Mihail, Cornel Ilie & Adi Sînă – Marti, 14 Martie, Beraria H va invita la un eveniment concept unic care aduce pe aceeasi scena trei dintre cele mai admirate figuri masculine din Romania: Mihail, Cornel Ilie si Adrian Sînă. Live band: Special Guest Orchestra. Bilete:
20 LEI – Cat. C – partile laterale cu loc la masa
35 LEI – Cat. B – acces general cu loc la masa
50 LEI – Cat. A – in fata scenei cu loc la masa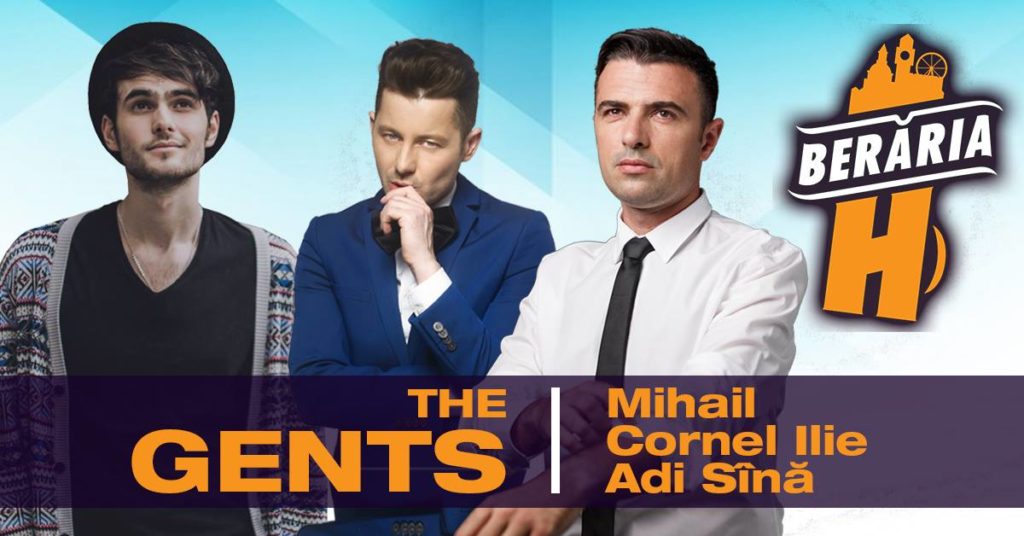 Întâlnire cu actorul Dan Puric – Libraria Sophia va invita marti, 14 martie 2017 ora 18.00 la o noua intalnire cu actorul, eseistul si regizorul de teatru Dan Puric. Evenimentul se va incheia cu o sesiune de autografe. Intrarea este libera.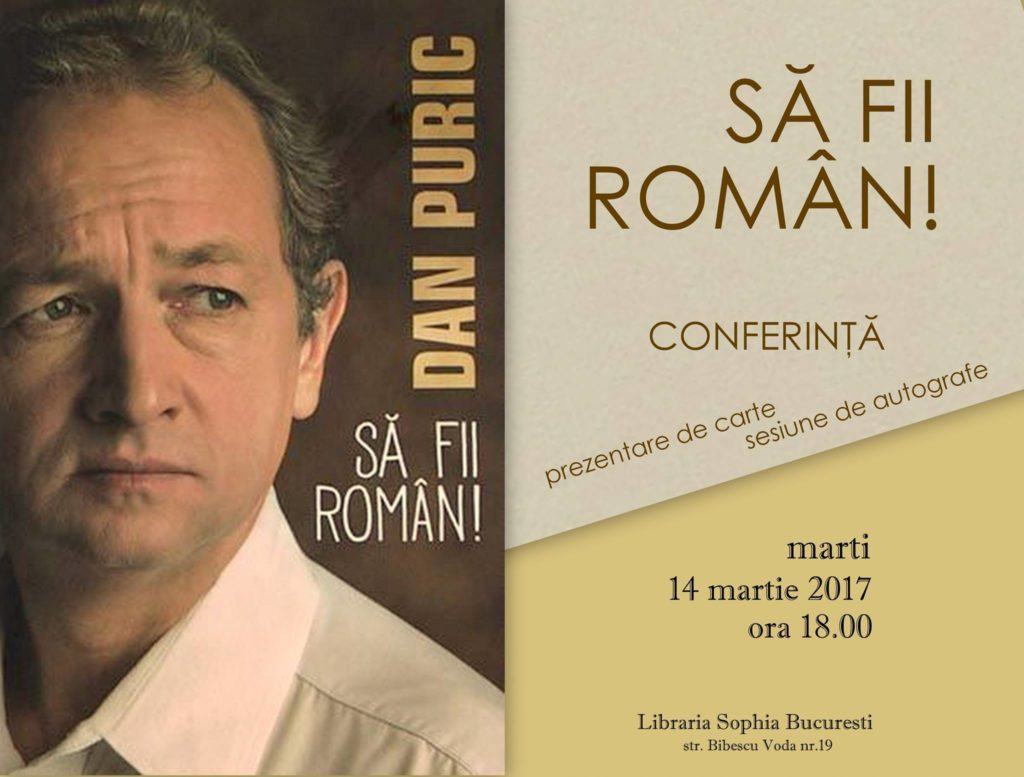 Ultimate Live of Nadir,Feli and Raluka in S-Club – Proprietarul S-Club, Mr. Tanaka, isi sarbatoreste ziua cu un concert de exceptie sustinut de 3 dintre cele mai bune voci din industrie: Feli, Nadir si Raluca. Intrare libera.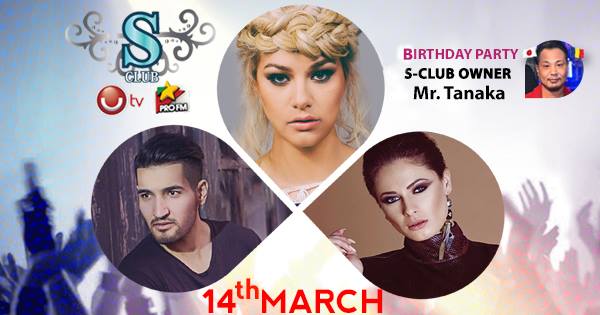 Meet the makers – Veggie pasta vs Steaks – In fiecare MARTI, incepand cu ora 19:30, Chefs. Experience te invita la o cina speciala. De aceasta data, evenimentul Meet the makers este dedicat pastelor si steak-urilor de vita. Si nu vorbim despre niste paste comune, ci de unele REVOLUTIONARE, ce nu contin faina si nici gluten…asta pentru ca sunt facute EXCLUSIV din LEGUME: naut, fasole galbena si mazare si sunt super delicioase.
Daca iti place vita, atunci afla ca bucatarul grec, Pavlos Delotis, ti-a pregatit 3 STEAK-uri in combinatii savuroase: cu sos de zmeura, cu sos de parmezan, cheddar si piper si….cu sos de creveti! Si pentru ca nicio masa nu ar fi completa fara vin, marti seara are loc si o DEGUSTARE de vinuri facuta de somelierul Mosiei de la TOHANI!


Mecanica Inimii – Piesa de teatru dupa Mathias Malzieu este sustinuta in seara asta la teatrul Bulandra. Una dintre cele mai frumoase povesti din literatura contemporana… Un basm, o iluzie, o parte din realitatea fiecaruia.


Wednesday Vinyl, Rum, Tapas & Wine #61 – Party-ul VRTW revine de data asta la Lente (Dionisie Lupu) cu muzica jazz / funk / soul / rock'n'roll pe vinyluri. AI o colectie acasa? Adu-o acolo and put it on display.

NOA Wednesday Vibes x Sava Ionut Daniel & CHI PAH – live synth drums act – delicious food and urban groove la Noa restoclub alaturi de invitatul special Sava Ionut.

Breathelast – lansare videoclip "Monstrul" / Expirat / 15.03 – Breathelast va invita la un concert in oglinda pentru lansarea MONSTRULUI. Vor repeta figura live-ului electric dat in Control Club, alaturi de prietenii de la Unflicted, in Expirat pe 15 martie, cu intrare libera.

Daydreaming – Radiohead edition w/ Iulian Morar – Control-ul petrece all week long asa cum ne-a obisnuit.

Dineu cu proști – Celebra piesa revine la TNB, miercuri de la ora 8.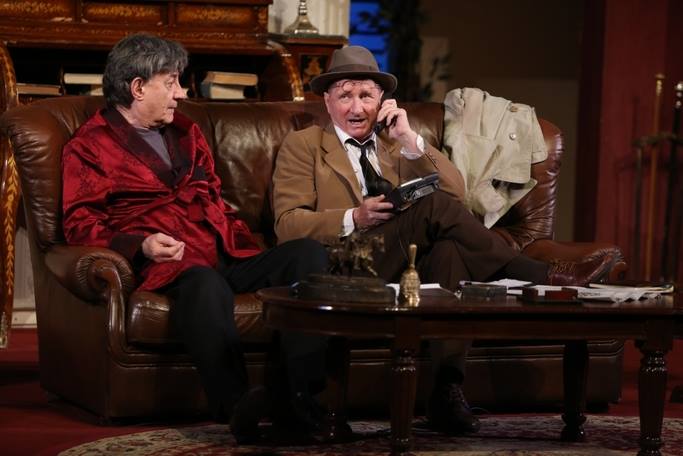 Creative Talks #6 – Ioana Filip (MRM // McCann România) – Din cand in cand, Energiea gazduieste "creativi" contemporani ce renunta la brief-uri si deadline-uri si ne vorbesc relaxati, la un pahar, despre motivatie, inspiratie si procese creative. In str. Brezoianu 4, la parter.

Piano night & candlelight – In fiecare miercuri, de la ora 20:00 Luna Cafe te asteapta la Seara de Pian, la lumina lumanarii.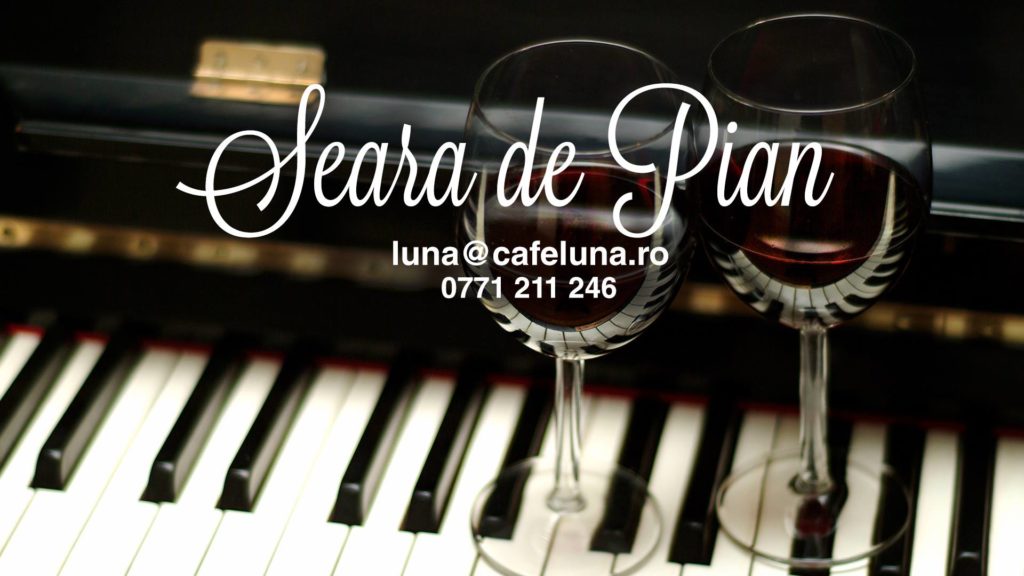 Please follow and like us: