Se stie ca odata cu venirea gerului, lumea isi muta activitatile in malluri, fie pentru a merge la filme, la shopping de cadouri, sau chiar la sala. Problema mea cu mallurile a fost mereu faptul ca nu gaseam un loc decent in care sa mananc ceva bun, pentru ca nu sunt deloc adepta mancarii fast-food. Recent, am descoperit in AFI un restaurant in care influenta americana se simte de la primul contact:  Maggie's Ranch taste of America.
Cu un decor texan, parca scos din Wild Wild West, Maggie's Ranch are si poveste interesanta in spate pentru ca da, exista o Maggie si chiar si o ferma.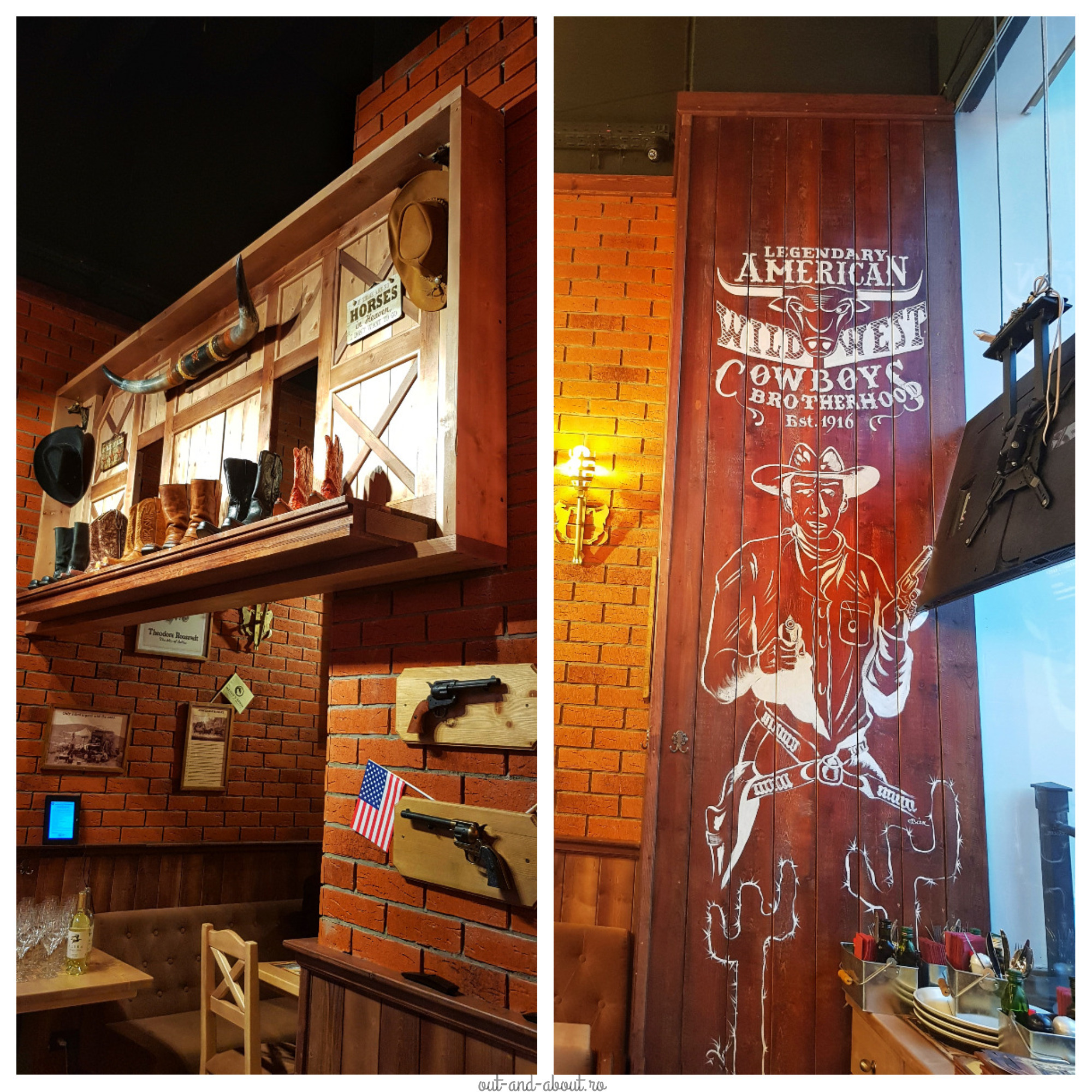 Proprietarul, Sorin Marina, a locuit timp de 13 ani in SUA, unde si-a intemeiat si o familie, insa la un moment dat, nici el nu stie exact de ce, a hotarat sa revina in Romania. Sotia sa, Maggie, a fost de acord dar i-a impus o conditie – sa-i cumpere cai in Romania. Asa ca s-au intors in Romania, au cumparat teren la Rasnov si bineinteles cai. De acolo, Sorin povesteste ca lucrurile au evoluat cumva natural, Maggie incepand sa dea cateva lectii de echitatie cunostintelor, pentru ca, in timp, impreuna, sa construiasca un resort de vacanta la Rasnov care e in continua dezvoltare in urma cererii din ce in ce mai mare.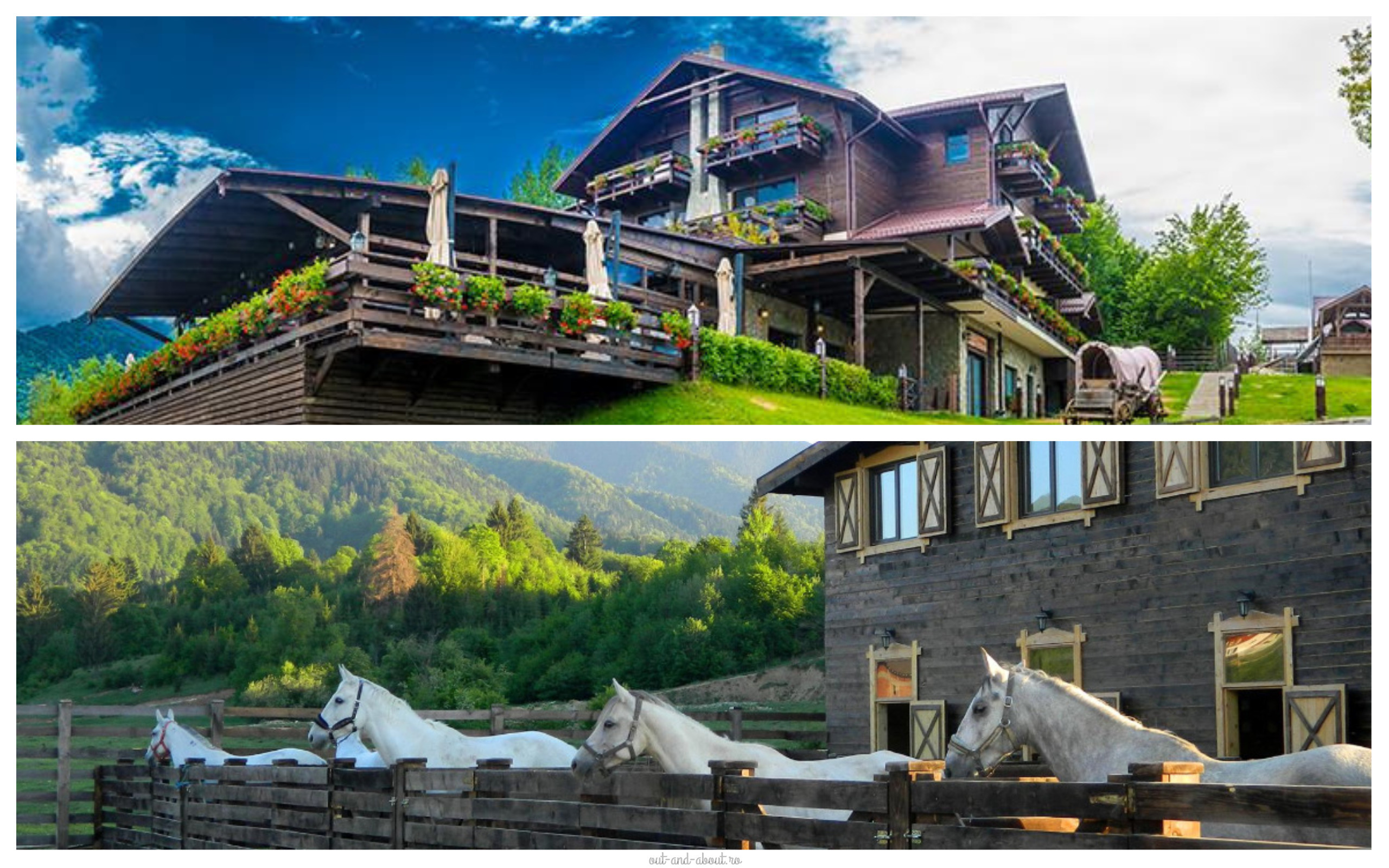 (sursa Facebook)
Restaurantul este de fapt o modalitate de a crea vizibilitate resortului Maggie's Ranch, dar se bucura de acelasi meniu delicios creat de chef Paco Ruiz din Chicago, adus special pentru a avea siguranta ca nu se pierde nimic din gustul autentic american.
Preferatele mele din meniu au fost coastele, suculente si imbibate intr-un sos delicios ale carui secrete Paco nu a vrut sa le dezvaluie la degustarea de meniu. Trebuie sa mentionez ca, acelasi sos minunat este folosit si pentru aripioarele de pui.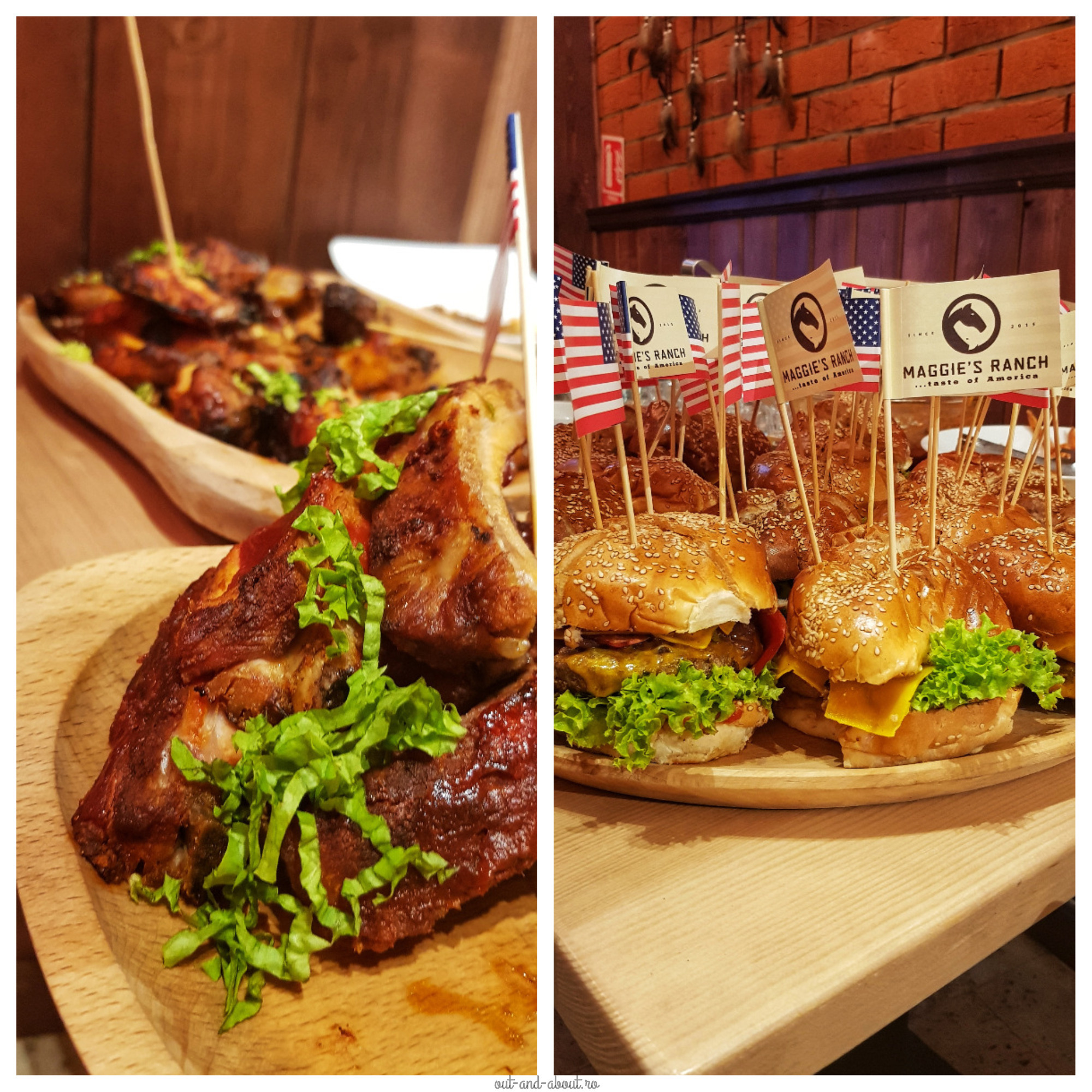 Ne-a spus totusi ca are grija ca burgerii sai sa contina putin mai multa grasime si carne pentru a fi mai pufosi si mai putin inecaciosi decat ce a gustat prin Romania, dar si ca ingredientul secret pentru delicioasele inelele de ceapa este aluatul cu bere.
Am gustat pentru prima data chilli con carne si am fost placut surprinsa, pentru ca ma asteptam la ceva mult mai iute, dar, din fericire, era iuteala potrivita pentru mine. De asemenea veti gasi in meniu si mai multe tipuri de tacos, inclusiv tacos pentru vegetarieni.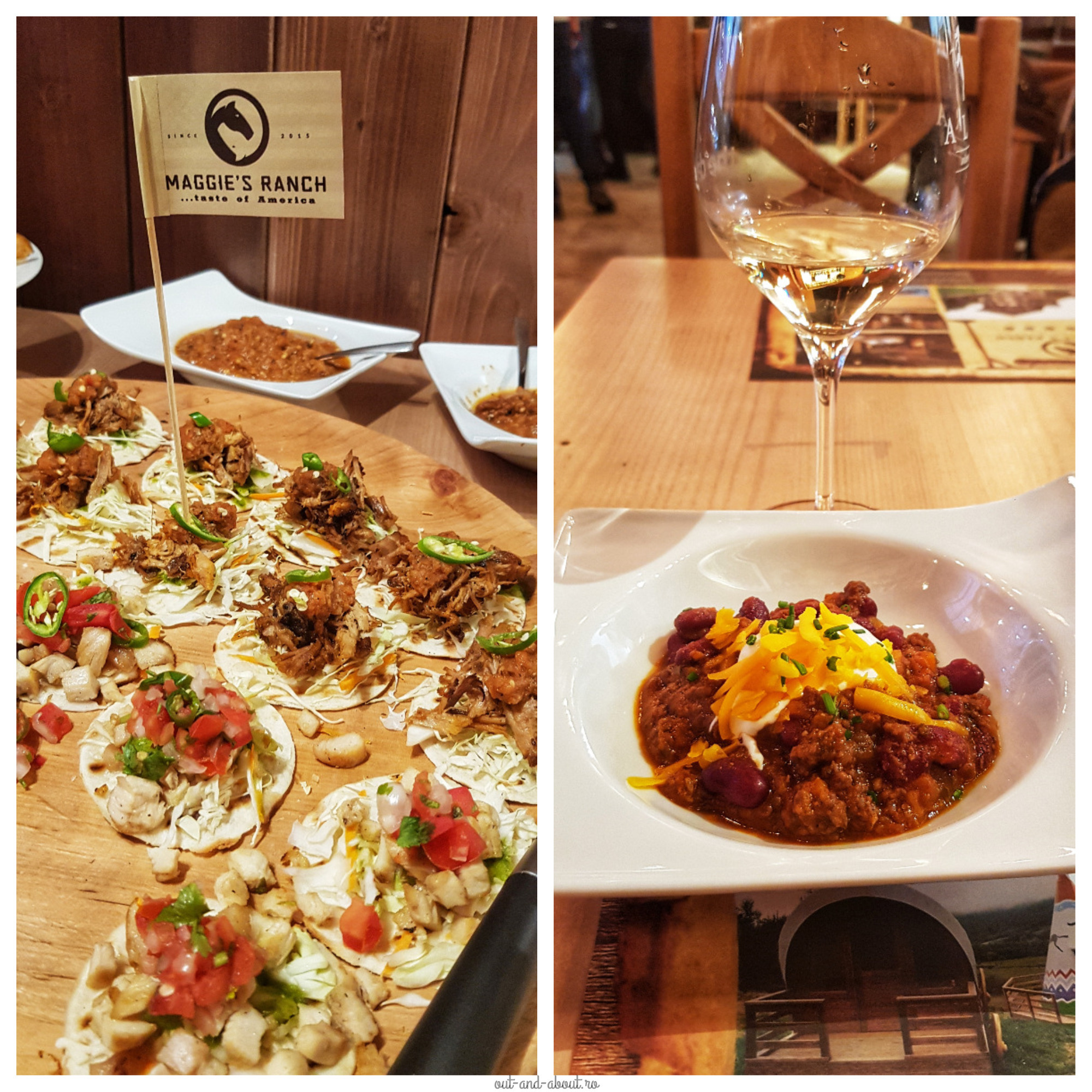 Daca nu v-am convins pana acum, desi eu salivez doar revazand pozele, va las aici si meniul intreg. Pot spune ca eu sigur voi mai da o fuga pe la Maggie's Ranch Taste of America de fiecare data cand voi fi in AFI, dar Sorin m-a facut sa-mi doresc sa dau o fuga si pana la Rasnov pentru un weekend in stil Wild Wild West si bineinteles pentru a o cunoaste pe deja faimoasa Maggie!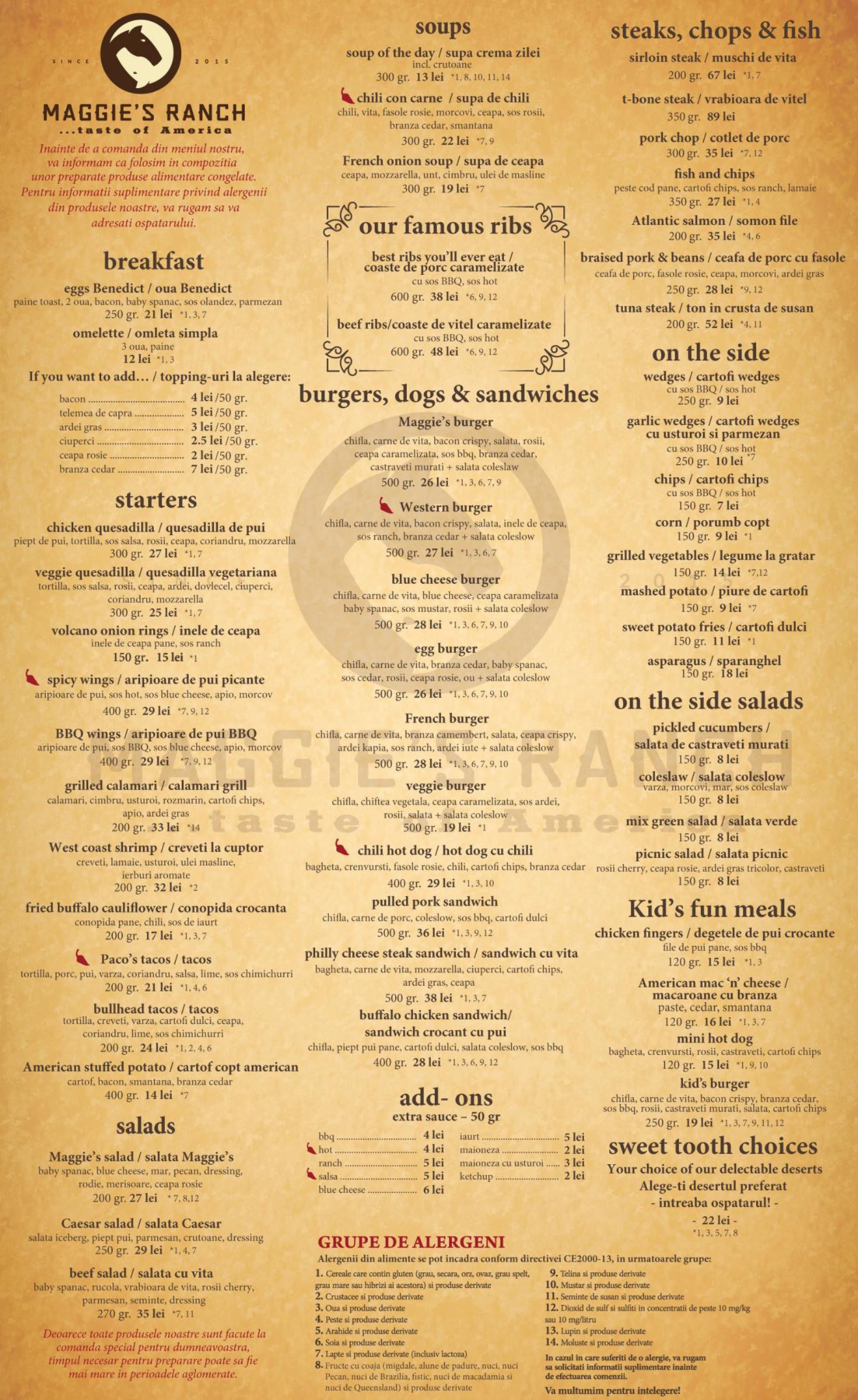 (sursa Facebook)
Please follow and like us: