Urmează un weekend de sărbătoare, plin de evenimente care celebrează Ziua României. Iată recomandările mele:
Târgul de Crăciun București 2019 – Primăria Capitalei, prin creart, organizează Târgul Oficial de Crăciun al Capitalei, între 28 noiembrie – 26 decembrie 2019, în Piața Constituției. Vizitatorii se pot bucura de concerte și spectacole, de un târg tradițional format din peste 100 de căsuțe, precum și de o zonă gastronomică cu preparate calde de sezon.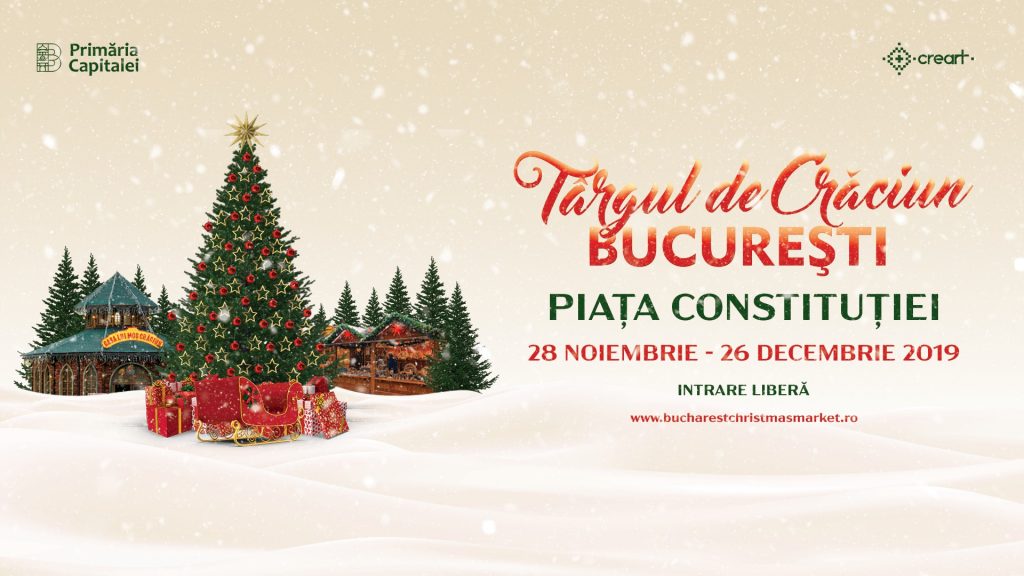 Moonlight Breakfast Acoustic – Vineri, 29 noiembrie, începând cu ora 20:00 trupa MOONLIGHT BREAKFAST revine pe scena de la 14thLane cu un Acoustic Set de poveste.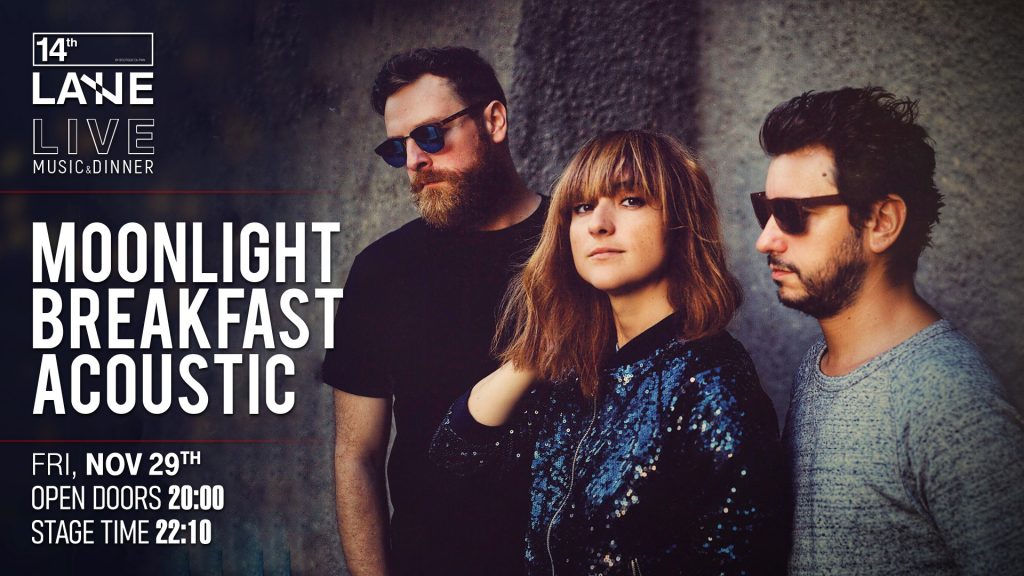 Overnite – Overnite revine sâmbătă, 30 noiembrie, la The Ark, cu o ediție specială, dedicată zilei României, cu o retrospectivă a celor mai iubite hituri românești și cu o expoziție a lui Vladinsky.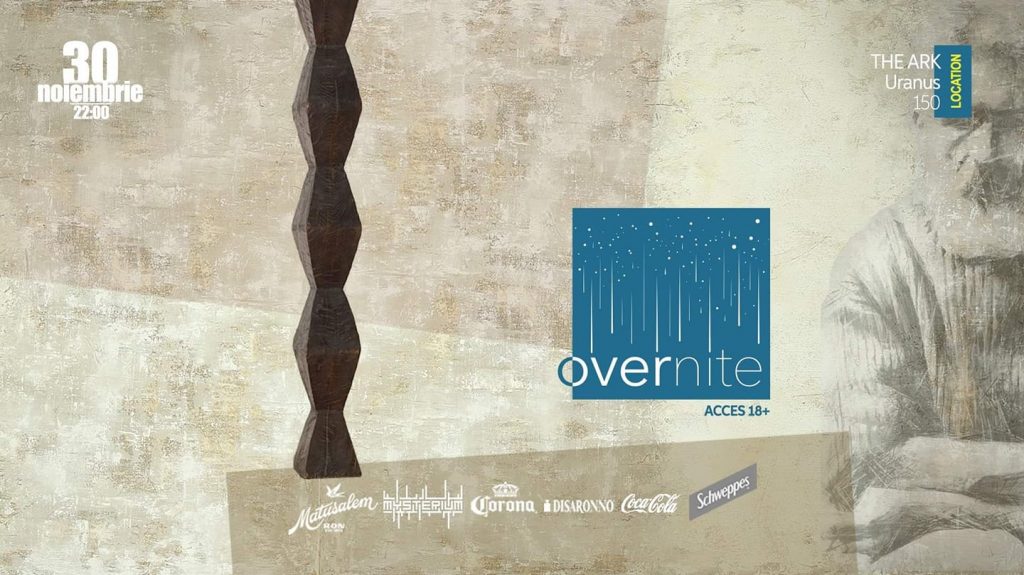 Press House Takeover # 18 / hip hop takeovers – Hip-Hop Takeovers revine, sâmbătă seara, de această dată la Casa Presei, cu un super party.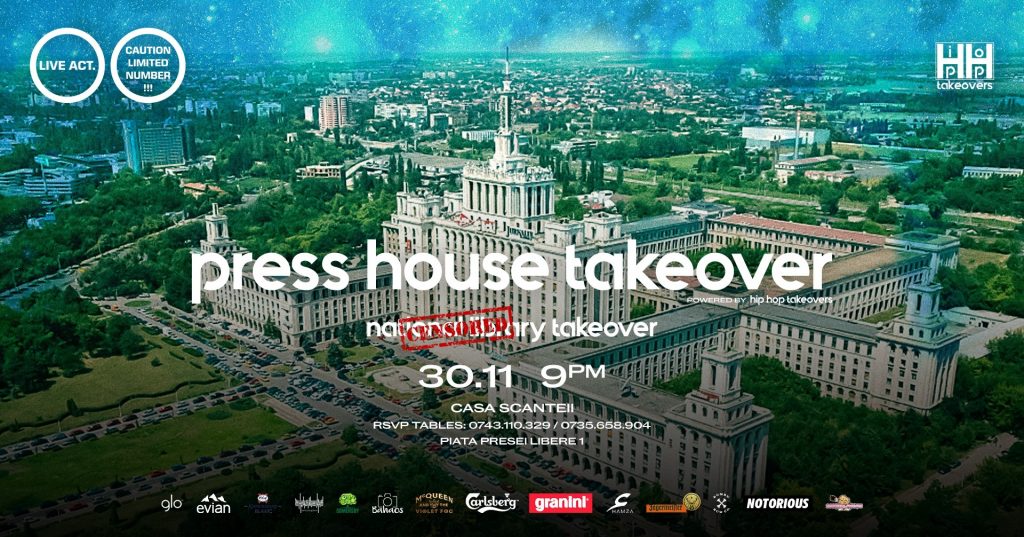 Vintage Sale and Handmade Market – Pentru pasionații de smart shopping , reciclare și obiecte creative lucrate manual cu migală și talent, Sophisticat ne invită la o nouă ediție de SALE, la The Pub – Universitatii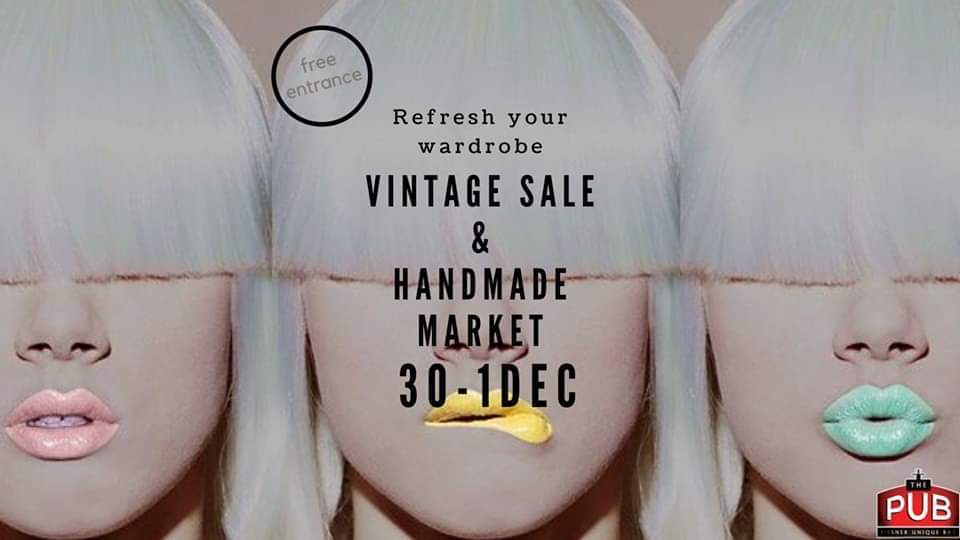 byron – treișpe la Brunch în Expirat / 01.12 – Duminică, 1 decembrie, ne adunăm cu mic cu mare la masă de la 12 ziua, pentru că avem de serbat 13 ani de byron .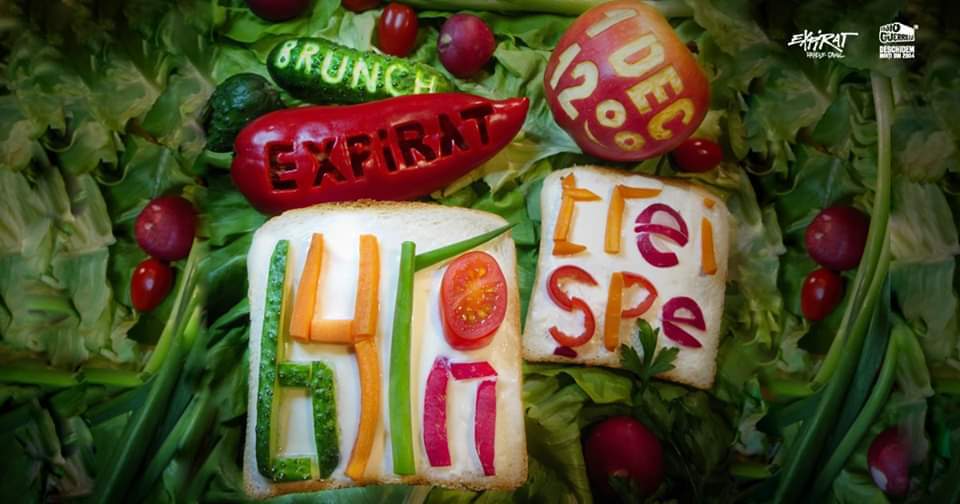 Mâncare românească pe 1 decembrie la J'ai Bistrot – Duminică, după parada militară de la Arcul de Triumf de Ziua naţională a României, ne strângem la J'ai ca să ne ghiftuim cu bunătăţi româneşti.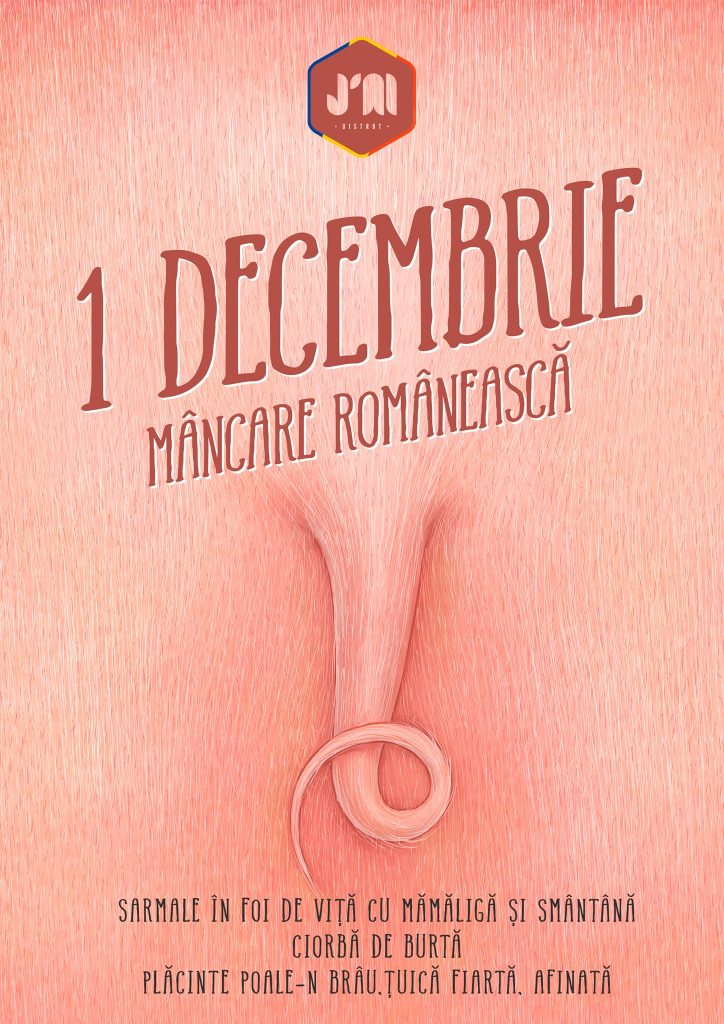 Brunch Traditional de Ziua Romaniei – Anul acesta sărbătorim Ziua României cu un Brunch Tradițional! #E3byEntourage ne așteaptă pe 1 decembrie cu multe bunătățuri:
Bufet tradițional românesc ✔️
Berbecuț la proțap ✔️
Carne la garniță ✔️
Sarmale✔️
Vin fiert & țuică fiartă ✔️
Plăcinte de toate felurile ✔️
Animatori pentru copii ✔️
Pret: 145 ron/persoană.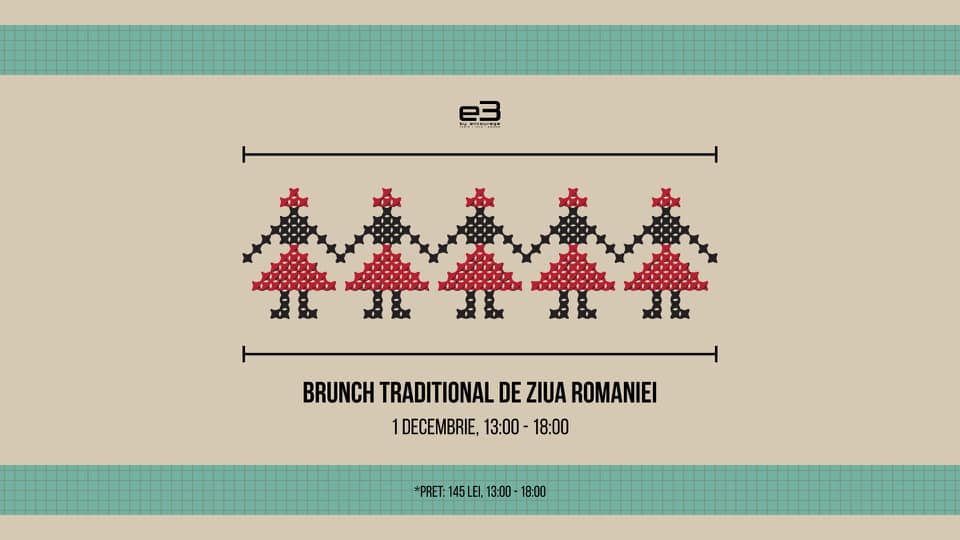 Brunch pe Romaneste – E cu chef, cu veselie și cu slană pe hârtie! 🙂
Glumim noi, glumim, dar de 1 Decembrie pregătim una dintre cele mai autentice zile românești cu mâncare tradițională delicioasă, băutură pe îndestulate și muzică așa cum îi priește unui român la zi mare, la Fratellini Bistro .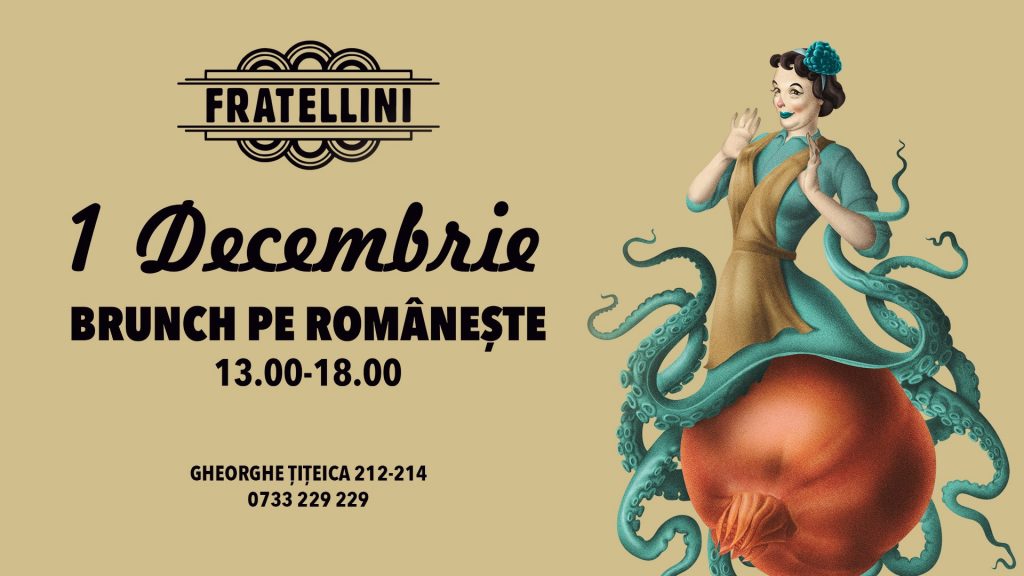 MADE IN RO // Seara ginului românesc – De 1 decembrie, încingem o seară de ginificare cu Kaspers, primul gin românesc. Îl găsești deja în meniul GinOteca, dar asta nu i-a oprit să nu mai pună de o nouă rețetă de iarnă. Tot cu el în rolul principal, varianta hot, cu suc de rodie. De garnișa muzicală se ocupă Ornid, care pune vinyl după vinyl pentru ca tot românu' să fie chill.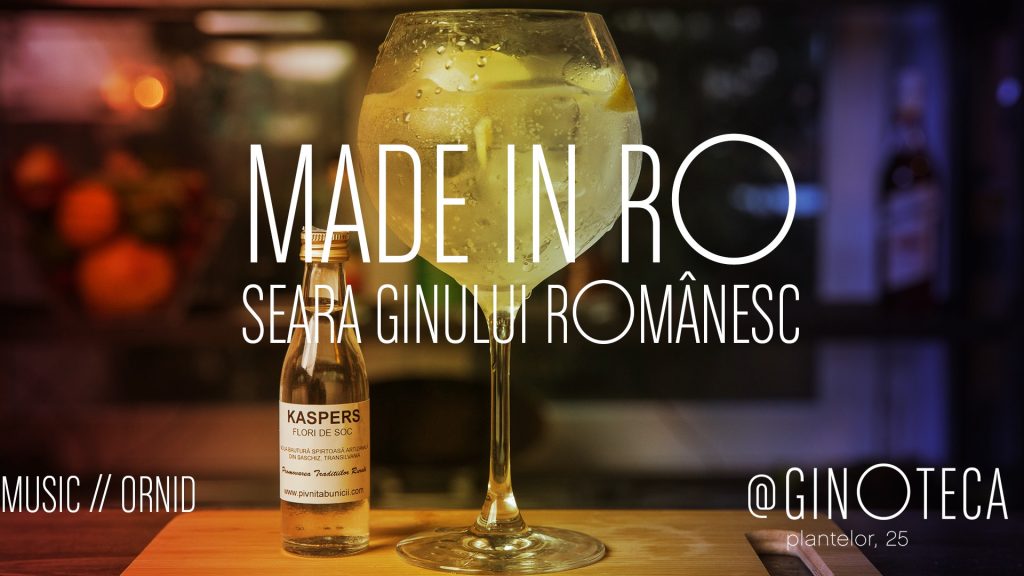 Please follow and like us: