Ne așteaptă un weekend rece, dar plin de evenimente interesante.
Pajama Party by the date. – În această seară știm că ai pijamalele pregătite pentru cea mai #cool petrecere din oraș. The date ne invită să ne distrăm alături de Anna Lesko într-o atmosferă nonconformistă la Courtyard by Marriott.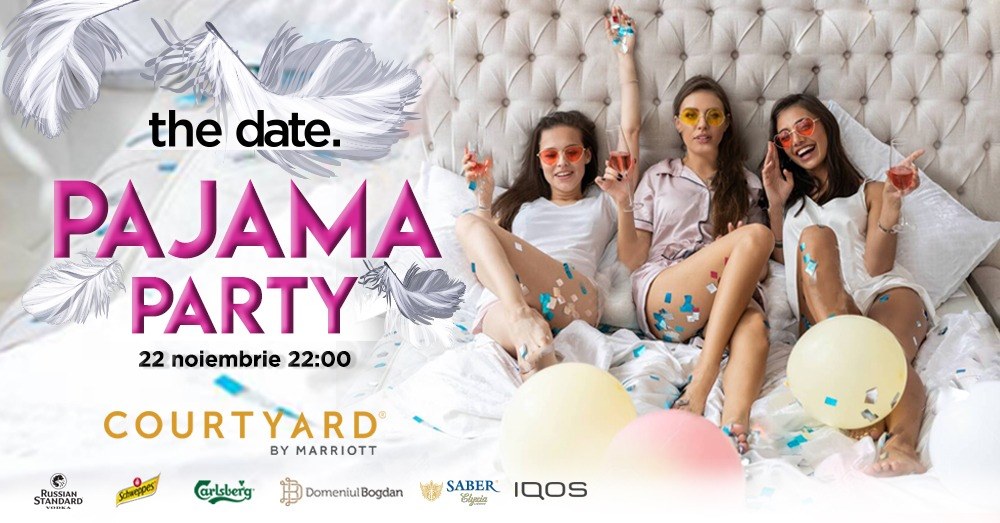 Superpower – Ediția cu numărul 18 Portobello Stradale are loc vineri seară în față la Biutiful Downtown și Carnivale Food Market.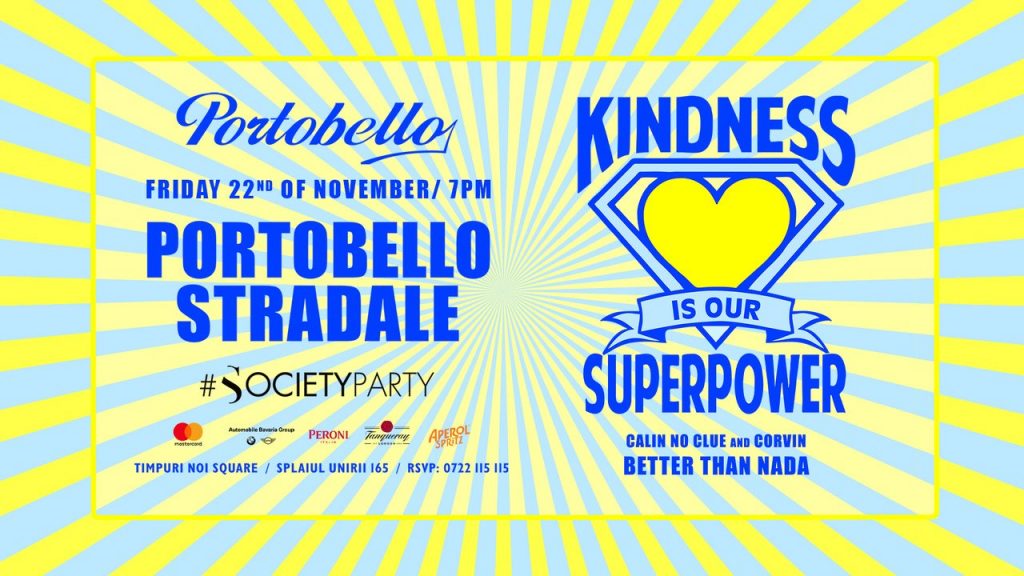 Made in RO – Târg by Designist.ro, #14 – Made in RO – Concentrat fin de design contemporan a ajuns la ediția #14, #DesignCrăciun
23-24 noiembrie la Impact hub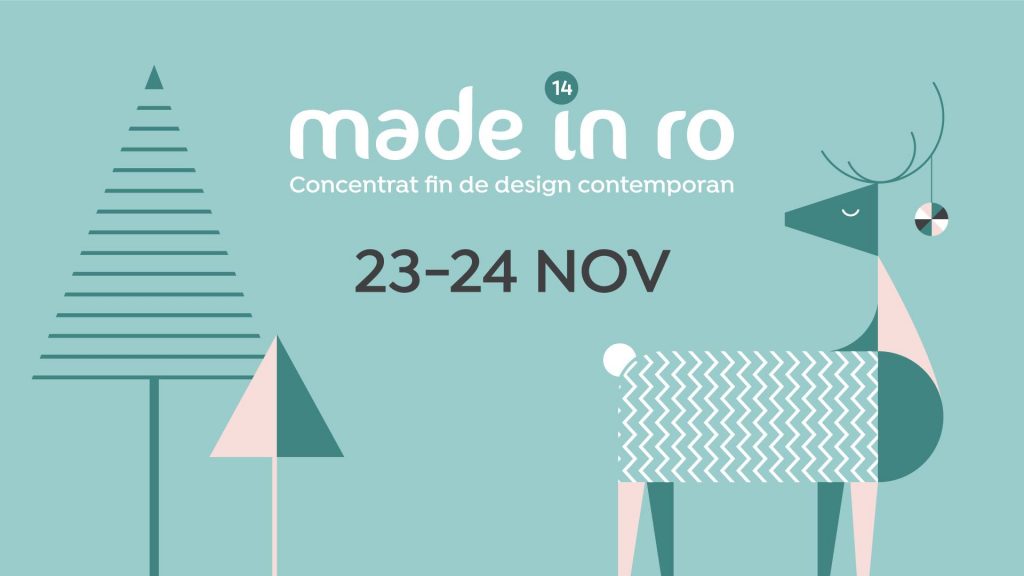 Club.Mici.Bere. – Expirat ne anunță că vineri avem mici. Și bere. În club. Și muzica aia pe care n-ai mai auzit-o de nu știu când pusă de George și Chivu.
Să fie de toate din plin. Cum se face.
*La grătar se vor servi doar mici împreună cu o opțiune lacto-vegetariană.
De la 18:00 pe terasă și de la 21:00 în interior.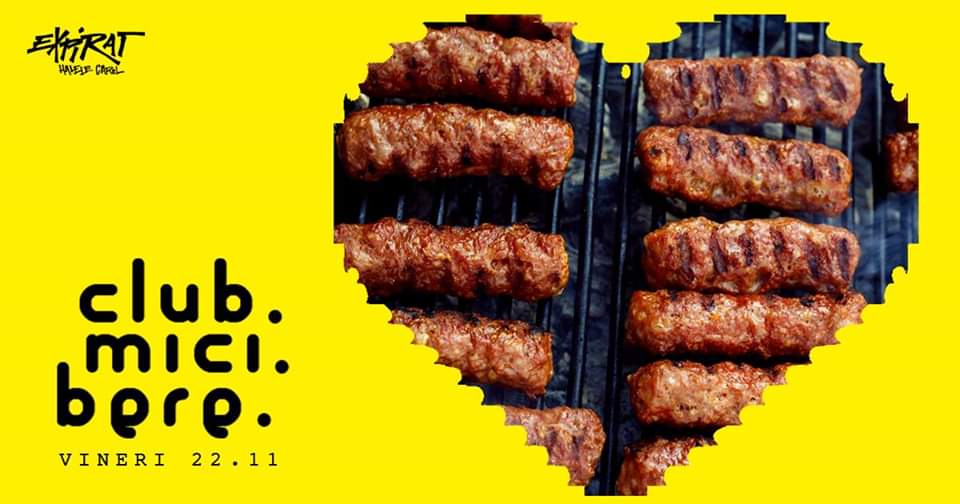 Muzeu temporar de publicitate si branduri romanesti – acesta este ultimul weekend din evenimentul premieră în cadrul celei de-a doua ediție a proiectului Made in RO: 100 ani de branding românesc! Încercăm să punem pe picioare, cu eforturi imense, primul muzeu temporar al publicității și mărcilor românești, alături de colecționari și pasionați ai domeniului.
???????̦?? ??????????̆ ?? ????? ?? ????????̆ ?̂? ???????? ?-?? ?????????, ?̂? ?????????? ???? ??.??-??.??. ???????? ???? ??????̆. Accesul la conferințe este de asemenea liber.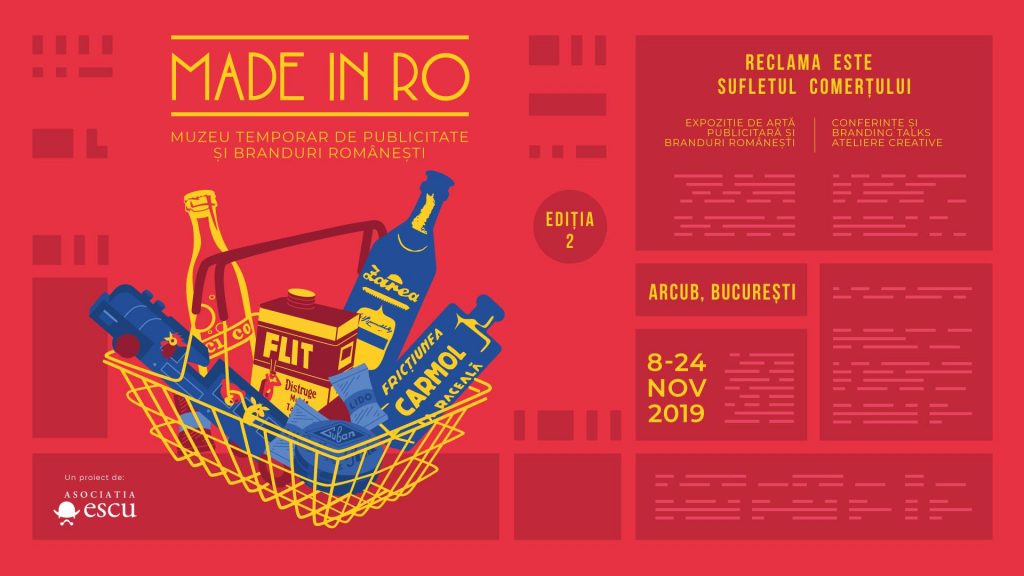 GoodWine: 22-24 Noiembrie – Târgul de vinuri București – singurul târg de vinuri din România, vă invită la Ediția de toamnă, ediția cu numarul 24! Târgul se va desfășura în Pavilionul B1 de la Romexpo, cel mai modern spațiu dedicat târgurilor și expozițiilor din România!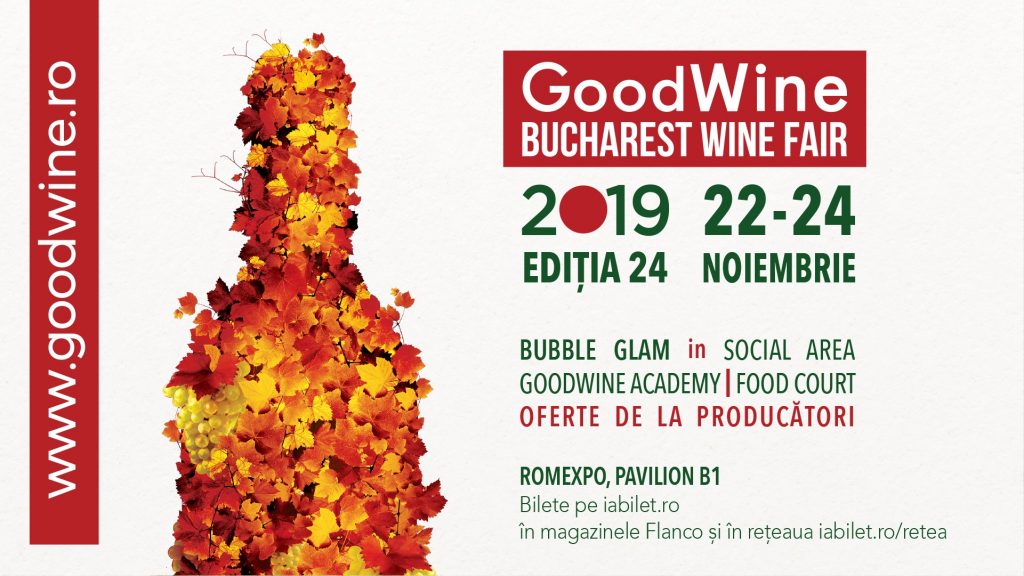 Targ de Brumar – targ de produse handmade – Asociația Anonymo Muza vă invită la cel mai mare târg al sfârșitului de toamnă între 23 – 24 noiembrie, orele 10,00-19,00, la Casa Universitarilor București. Cele mai renumite brand-uri handmade vă vor aștepta cu bijuterii, haine… croșetate sau cusute manual, genți, jucării, tablouri, sau decorațiuni pentru casă. Tot aici veți găsi cosmetice, lumânări parfumate, aranjamente florale și multe cadouri pentru cei dragi.
Vizitatorii vor fi întâmpinați cu multă voie bună, dulceață, și delicatese de Crăciun din partea casei, iar în inima târgului vor putea participa la o tombolă cu multe premii surpriză, pe loc, dacă achiziționează produse de la târg!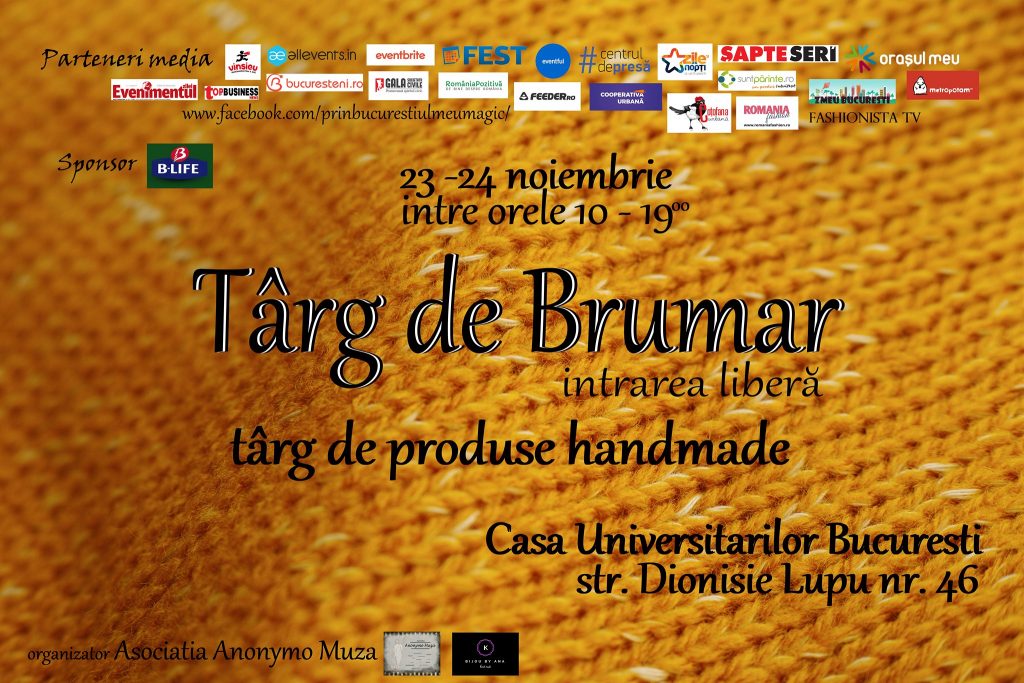 Asia Fest 2019 – Asia Fest, primul festival care promovează răspândirea tradițiilor și obiceiurilor orientale, revine în luna noiembrie cu a șaptea ediție cu tematica Colors of Asia.
Între 22-24 noiembrie ne vom lăsa purtați senzorial de culorile Asiei, de la gusturile delicioase ale preparatelor, la culorile condimentelor, imprimeul ținutelor și până la auzul melodiilor tradiționale.
Pregătește-te pentru 3 zile de spectacole cu muzică și dansuri specifice, bucătărie tradițională asiatică, ateliere, expoziții și multe surprize pentru toată familia.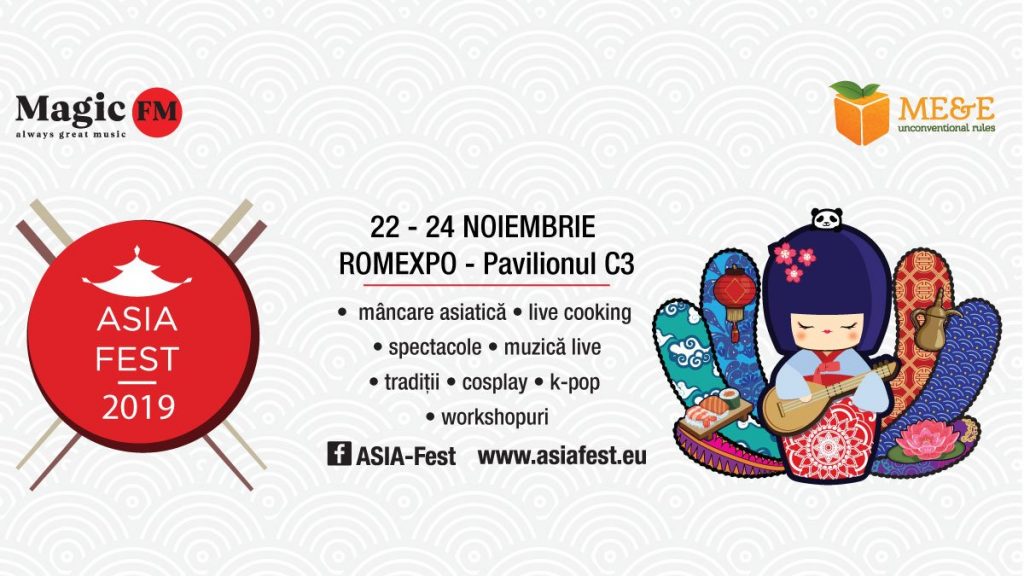 Nuit Sociale ☆ Palais des Merveilles – Pe 23 noiembrie 2019, începând cu orele 22:00, Nuit Sociale vă invită la Palatul Bragadiru pentru o seară plină de "minuni".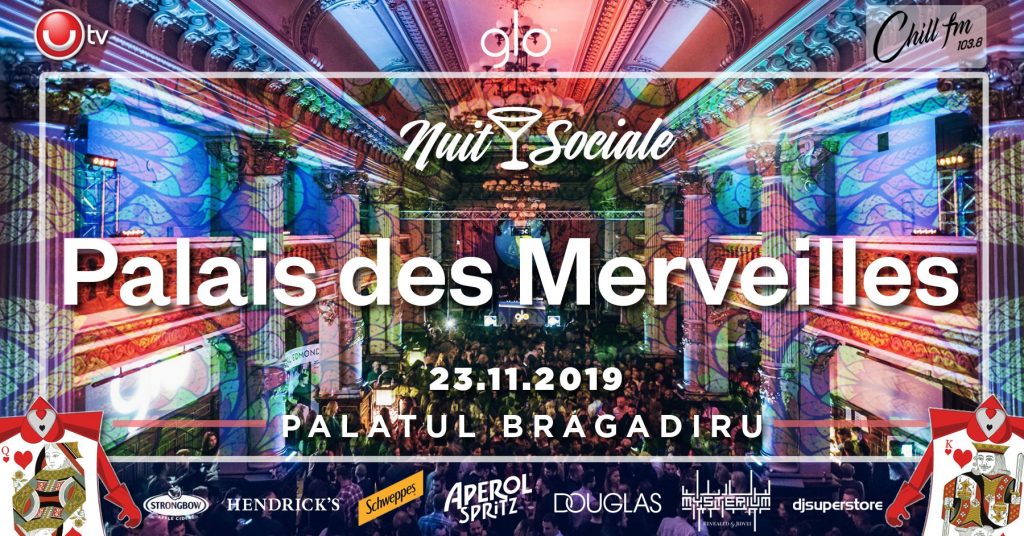 Please follow and like us: