Ne asteapta un weekend plin de evenimente, de la concerte in aer liber la showul aerian promis de BIAS, la spectacole de teatru stradal.
Festivalul Internațional de Teatru de Stradă București 2018 – Peste 400 de artiști internaționali vin între 13 iulie și 5 august la București pentru a zecea ediție a Festivalului Internațional de Teatru de Stradă București – B-Fit in the Street! organizată de Primăria Capitalei prin ARCUB. Cu un program mai eclectic și mai dinamic ca niciodată, ediția aniversară a festivalului celebrează în 2018 zece ani de existență, dar și Centenarul Marii Uniri cu cea mai mare selecție de producții românești de până acum. Intitulată "O poveste românească în Anul Centenarului", ediția din acest an a Festivalului Internațional de Teatru de Stradă București se numără astfel printre cele mai de amploare evenimente din anul Centenarului cu patru weekenduri ce cuprind peste 40 de spectacole din 12 țări participante și zeci de reprezentații în zone cheie din București.
Programul: http://fitsb.ro/program/ I INTRAREA LIBERA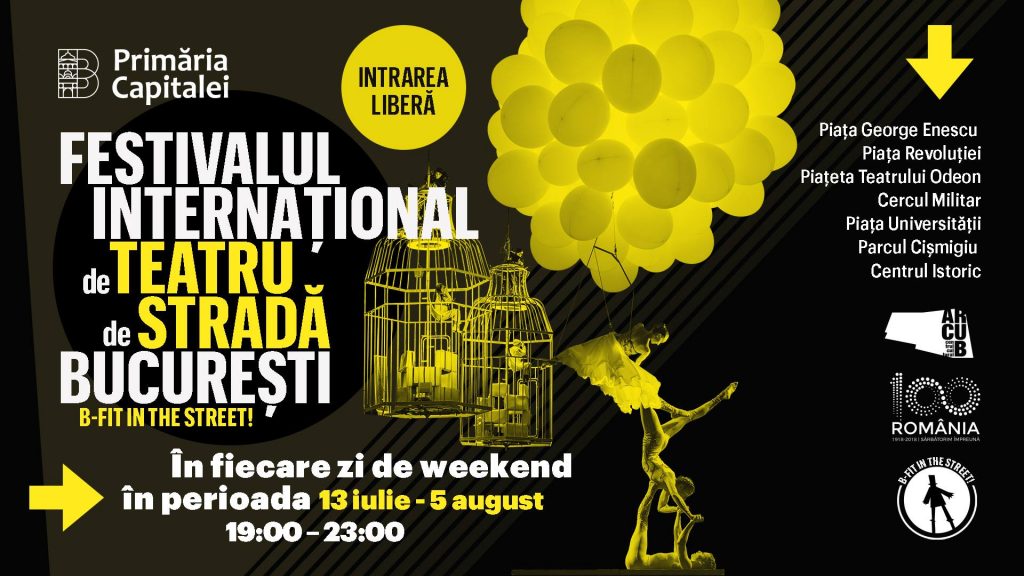 Creative Fest 2018 | 27-29 Iulie – Cel mai mare festival de arta si cultura urbana din Bucuresti se pregateste de cea de-a cincea editie. Ne vedem in weekendul 27-29 iulie la Romexpo (scena va fi amplasata la Intrarea A) ‼ Intrarea libera. Pe scena #CreativeFest vor urca: Fatboy Slim, Guano Apes, Rudimental (DJ Set), Protoje & The Indiggnation, ONYX, Șuie Paparude, Coma, CTC, Robin and the Backstabbers, Gojira & Planet H, Cred Ca Sunt Extraterestru, Basska, Fantome, Tony Baboon, CnM.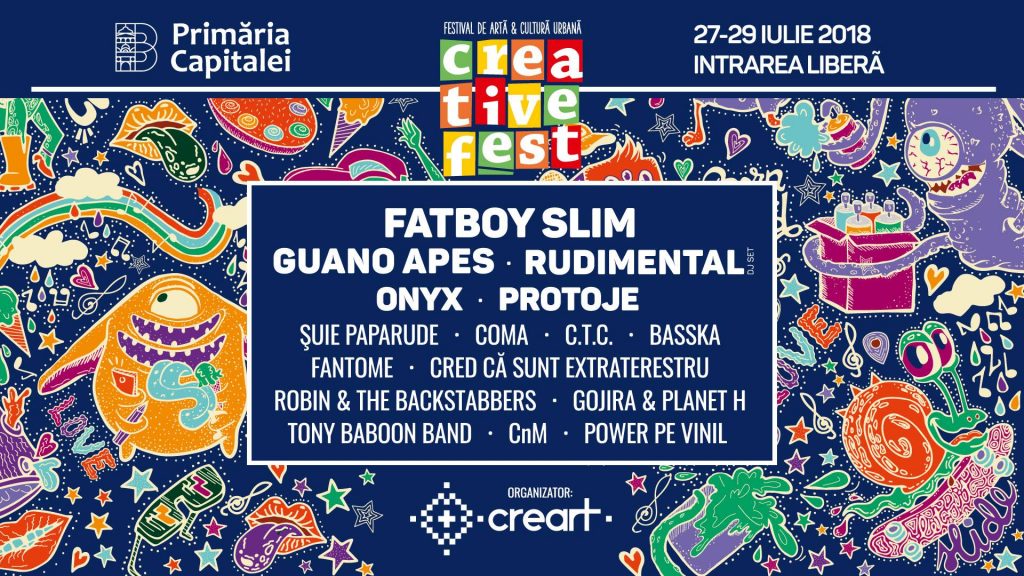 Marele Picnic ShortsUP, editia 5 – Ca in povesti. Trei dupa-amiezi si trei seri de filme scurte, destepte, surprinzatoare – in locul deja cunoscut de publicul ShortsUP – Gradina Botanica din Bucuresti.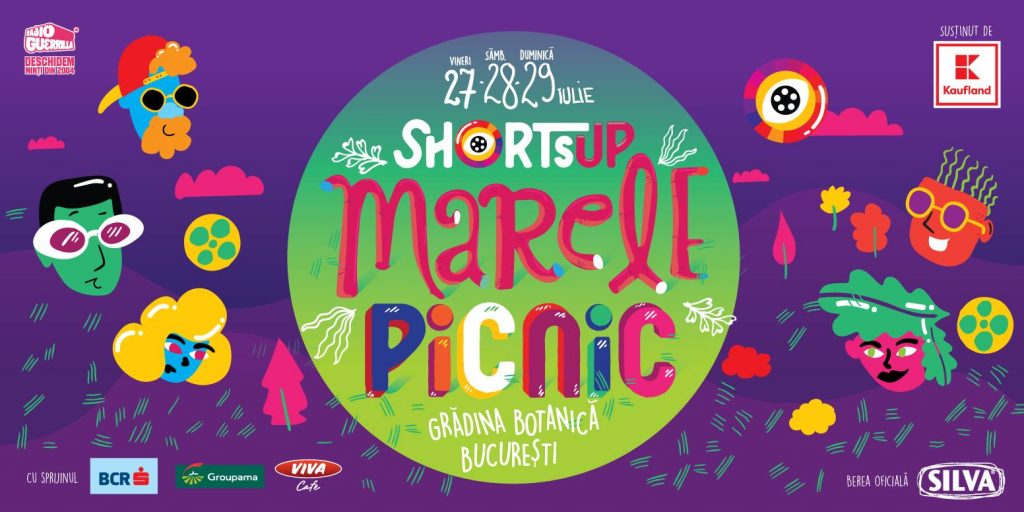 Zilele unteatru – unteatru sarbatoreste intre 25 si 29 iulie cu teatru, muzica, film, talent, profesionalism, voie buna, nume mari, nume care vor fi mari, #unpublic.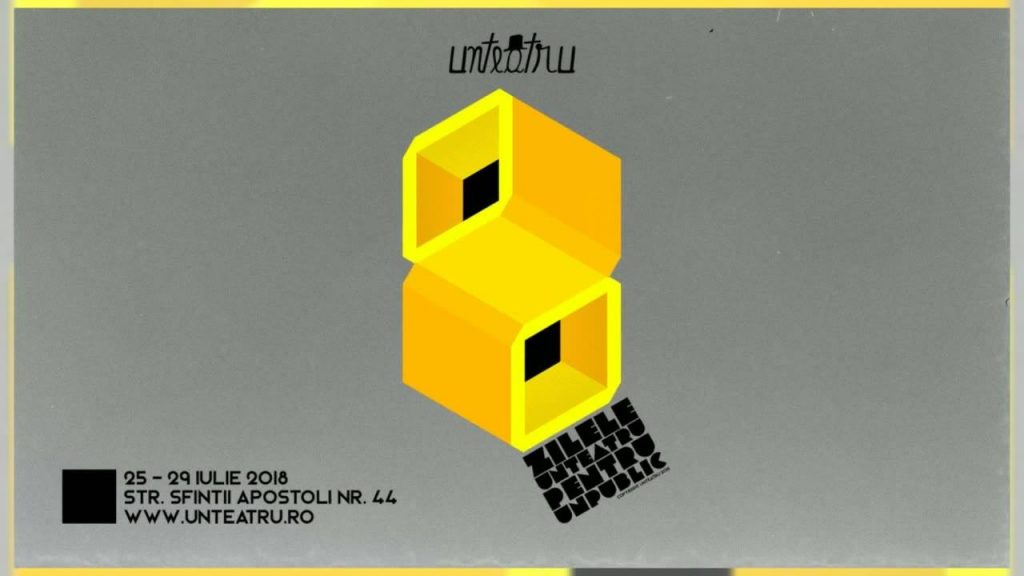 BIAS 2018 – A zecea editie a "Bucharest International Air Show & General Aviation Exhibition" va fi, si în 2018, cel mai impresionant show aerian al Romaniei.
Editia aniversara BIAS este dedicata Centenarului si va avea loc sambata, 28 iulie 2018, pe Aeroportul International Bucuresti Baneasa–Aurel Vlaicu si Romaero.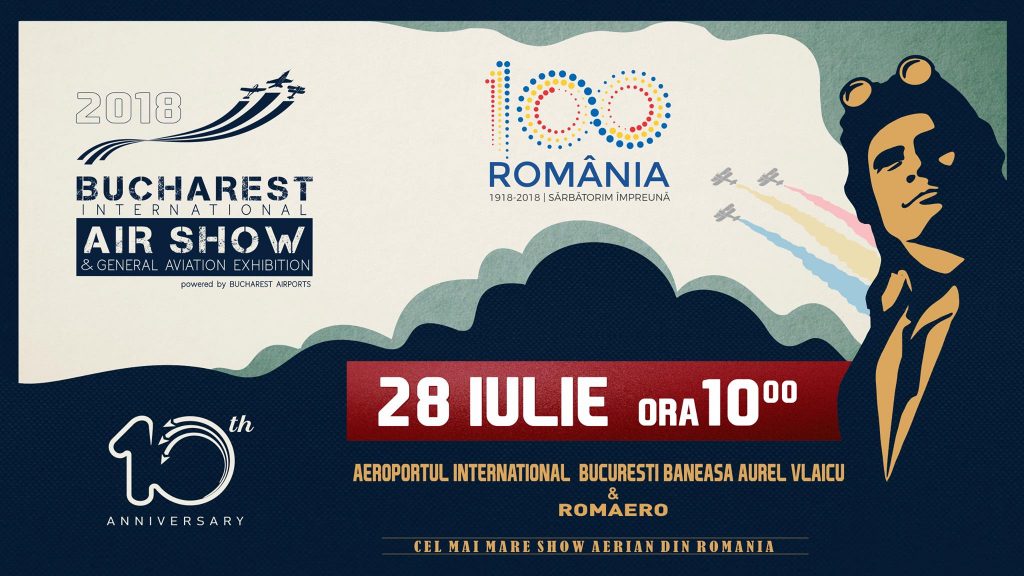 Moonlight Breakfast – concert pe apă (warm up: Mo Fayah) – Sambata, 28 iulie, ora 20:00 – Moonlight Breakfast paseste pe scena plutitoare a Dambovitei, in centrul Bucurestiului (zona Unirii, Biblioteca Nationala a Romaniei). Incalzirea este facută de Mo Fayah, pe ritmuri #electro-funk (incepand cu ora 17:00).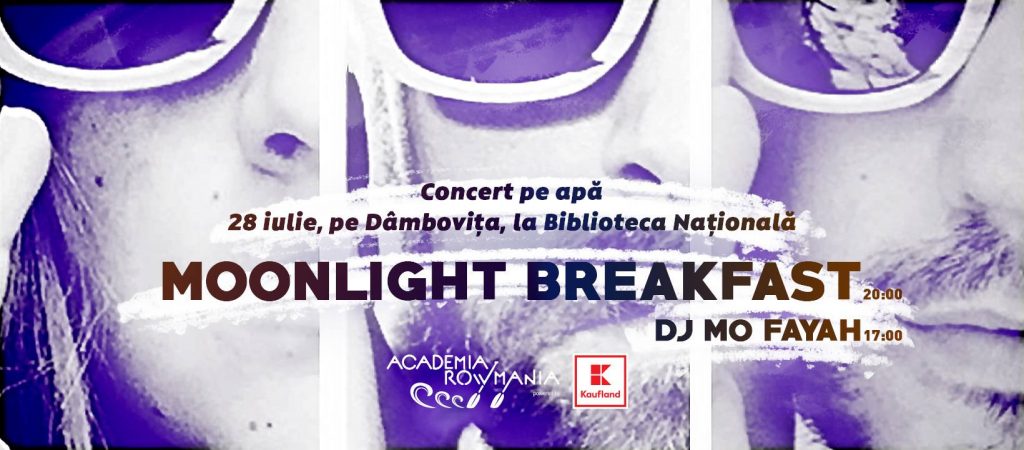 Sophisticat Yard Sale – In weekend-ul 28-29 Iulie strangem gasca mare la a doua editie de vara Sophisticat Yard Sale. Gazda noastra este Gradina Merlock, Str. C.A Rossetti, nr 37.
Te asteptam la un smart shopping in aer liber asa cum se cuvine.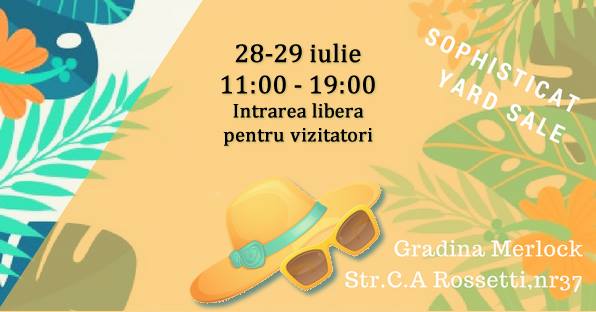 The Biggest Rooftop Party In Town pres. Girls Love Techno – Pentru ca stim ca v-a fost dor de Girls Love Techno si pentru ca e important sa nu uitam rolul esential pe care il joaca in egala masura femeile in industria muzicala, acest concept se reinventeaza si se reintoarce pentru voi intr-un format nou, up on the rooftop. The Biggest Rooftop Party in Town prezinta cea de-a sasea editie Girls Love Techno pe acoperis si prima sub aceasta forma pe 28 iulie alaturi de cateva dintre reprezentantele de seama ale muzicii techno: Nakadia, NUSHA, Lea Dobricic si Tania.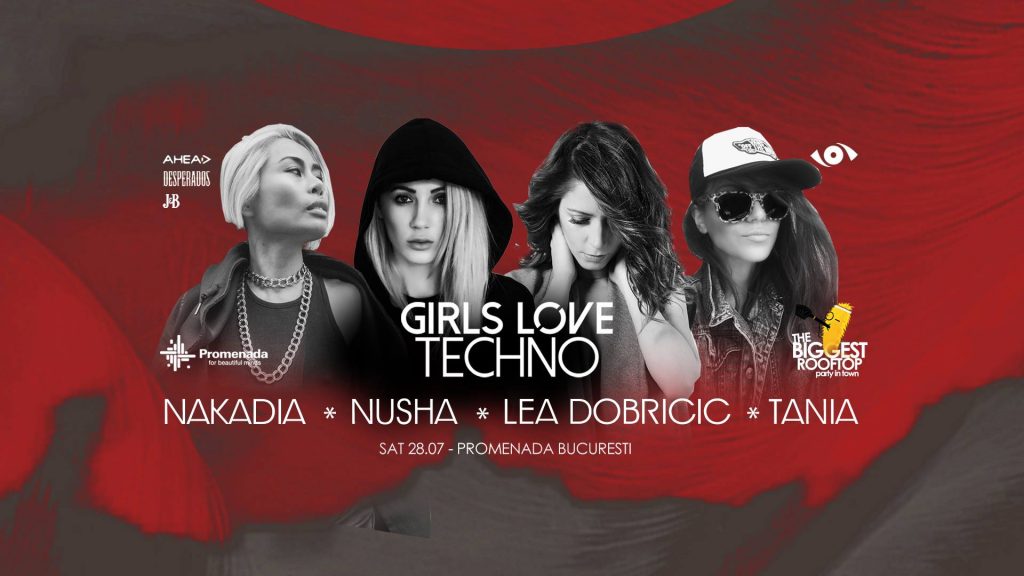 Concert EMIL @GrădinacuFilme – Pe 29 iulie ne vedem cu E.M.I.L. in gradină, care vor sustine un concert acustic in aer liber, incepand cu ora 20:30.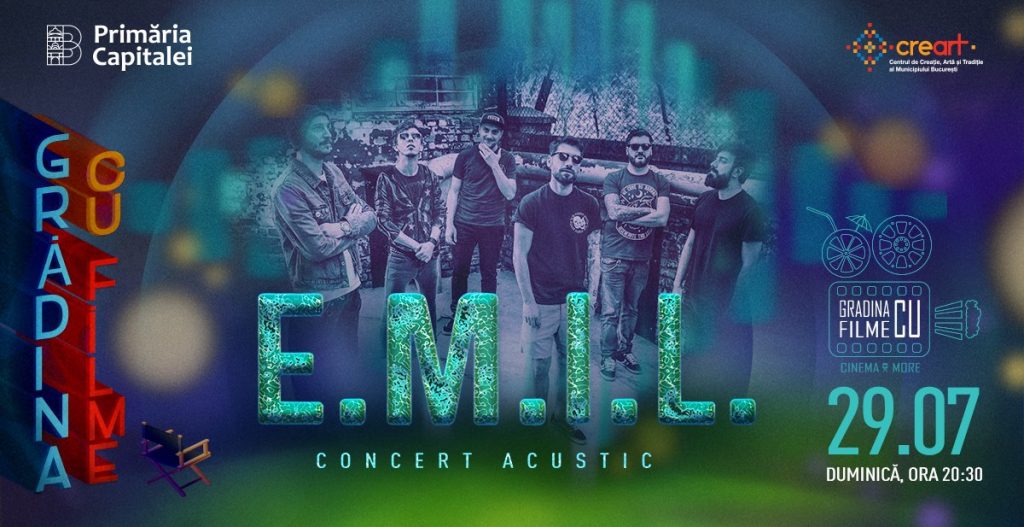 La Scaldat – "La scaldat" de Teddy Bear te asteapta pe 29 iulie, incepand cu ora 10, la plaja si muzica buna. Pe dupa-amiaza o dam in dans si party. Tu trebuie sa-ți aduci costumul de baie si buna dispozitie, iar Teddy se ocupa de restul! Locația este Blue Laguna, in apropierea Sălii Polivalente.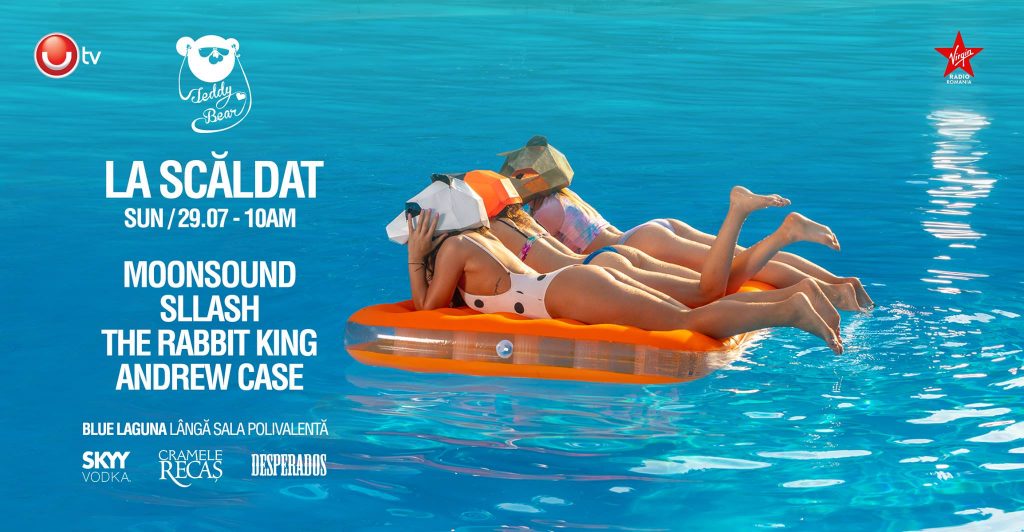 Please follow and like us: