Weekend-ul 17-19 mai este plin de evenimente interesante, de la Romanian Design Week, la Noaptea Muzeelor sau petrecerea aniversară The Date.
Picnic with Vinyl, Rum, Tapas & Wine – 3 zile de picnic, muzică bună marca VRTW , vin şi multe activităţi în Parcul Herăstrău, zona Roaba de Cultură. Toate urmate de after parties la Terasa Baraka.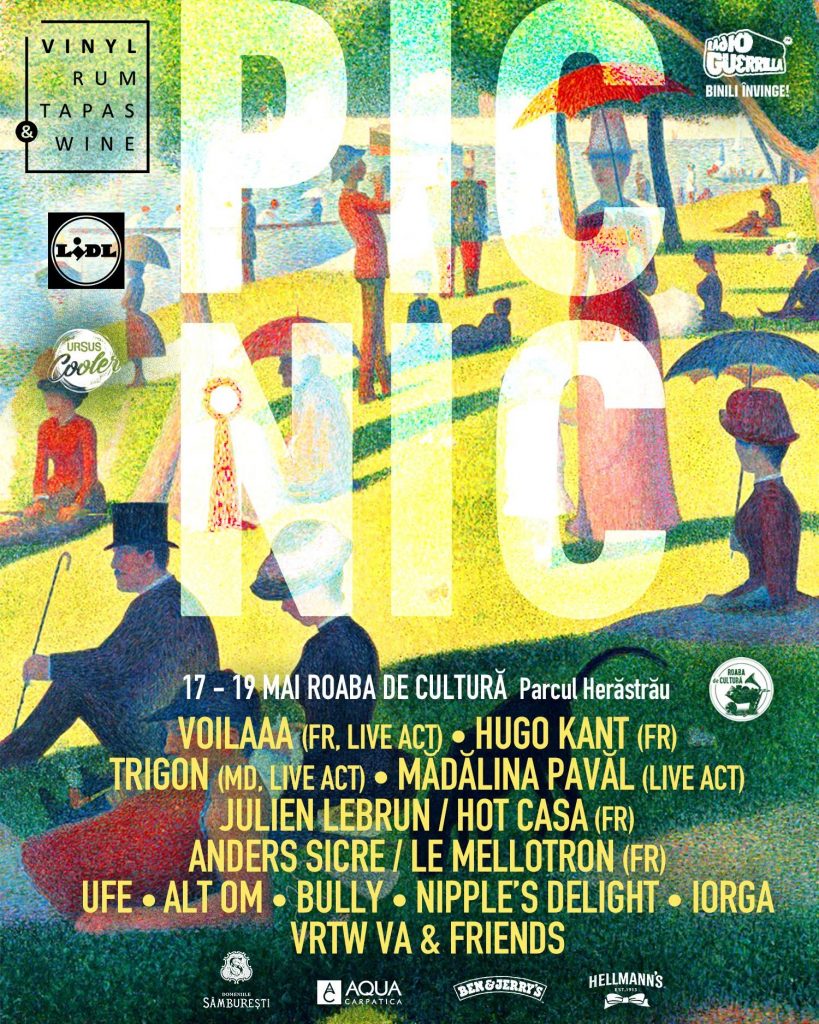 Romanian Design Week 2019 – Cea de-a șaptea ediție Romanian Design Week are loc între 17 și 26 mai și aduce în prim plan comunitățile creative ale orașului.
Romanian Design Week 2019 va include, ca și în anii precedenți, expoziția centrală care prezintă 200 dintre cele mai bune lucrări de design și arhitectură ale anului anterior. Arhitectura expoziției centrale va fi semnată și anul acesta de Attila KIM Architects.

Moonlight Breakfast – Affection Tour / Expirat / 17.05 – Moonlight Breakfast a pornit în turneu de promovare a noului lor album "Affection", iar una dintre opriri este în aceasta seară la Expirat Halele Carol.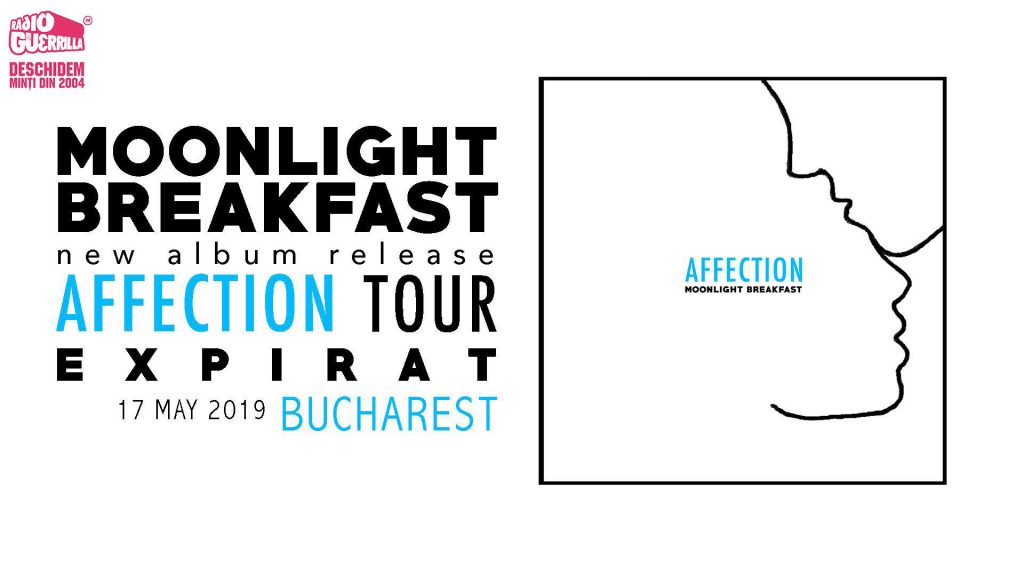 Bucharest Jazz Orchestra Feat. Irina Sârbu – Bucharest Jazz Orchestra este singurul big band privat cu activitate permanentă din România, iar în această seară concertează alături de Irina Sarbu la Grădina Eden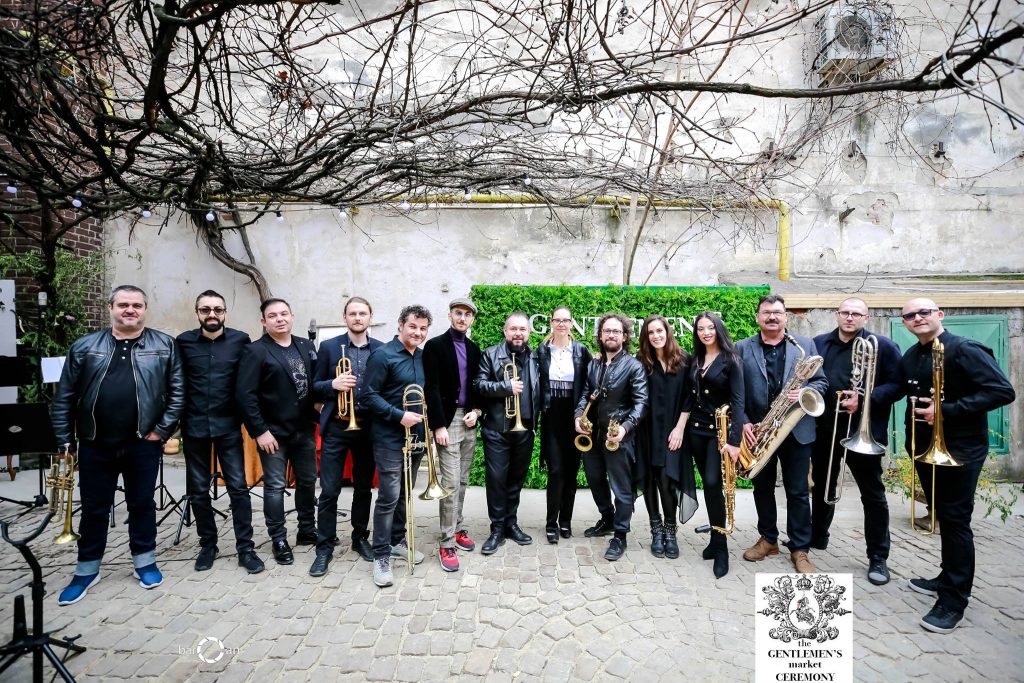 Overnite – O nouă serie de petreceri private s-a lansat în Bucureşti şi ne aşteaptă în această seară la Dialogue Social Bar pentru o noapte de distracţie şi socializare.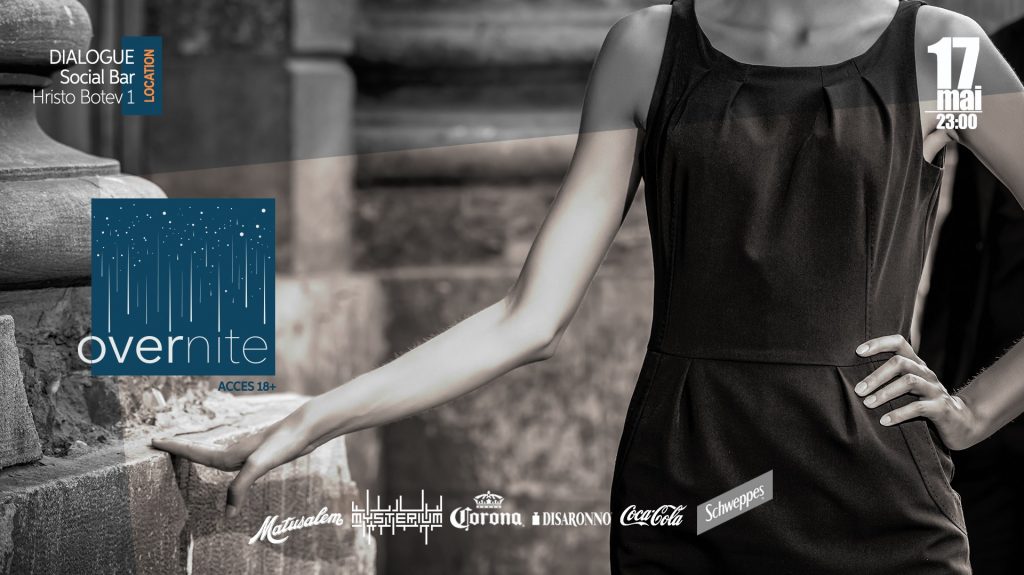 Creative Quarter Design Festival – Creative Quarter Design Festival, primul mare festival al Cartierului Creativ, va avea loc în perioada 18-26 mai.
Deschiderea festivalului are loc pe 18 mai, de la ora 19:00, la Palatul Universul (Str. Ion Brezoianu nr. 23-25), clădire emblematică a Cartierului, odată cu vernisajul a trei expoziţii:
► Made in Creative Quarter la AWE. Adaptive Work Environment
► Mnemonics la Mezanin
► UYDA by Ubikubi la Beans&Dots
Seara continuă cu o petrecere la Beans&Dots, music provided by Marinov. Intrarea este liberă.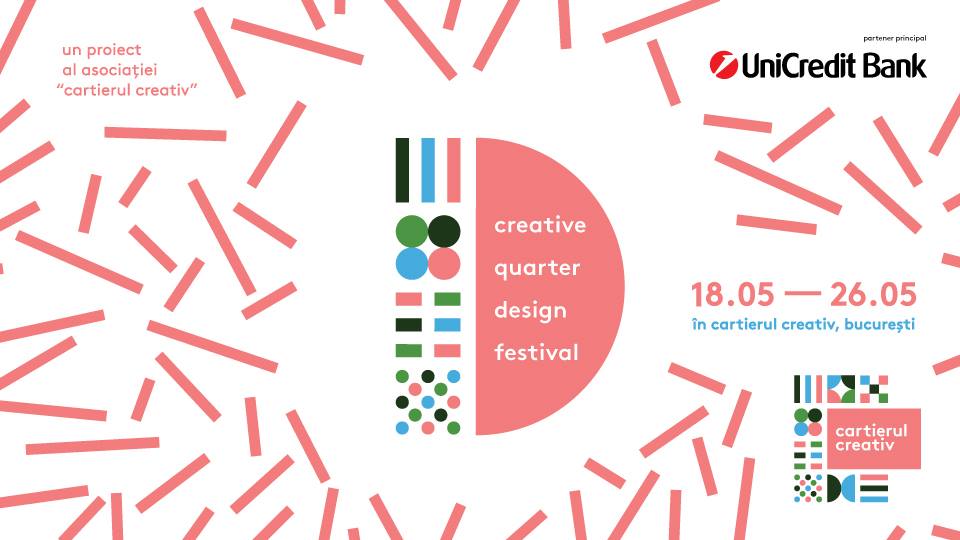 Make Primaverii Great Again "3" – Dorim să te rupem de cotidian şi să sărbătorim împreună 3 ani de Thedate, la un #gardenparty într-o locaţie de poveste, Palatul Primaverii.
Fosta reledinţă a familiei Ceauşescu ne va fi gazdă pe 18 mai, la petrecerea aniversară the date. pe care o putem face doar împreună cu tine.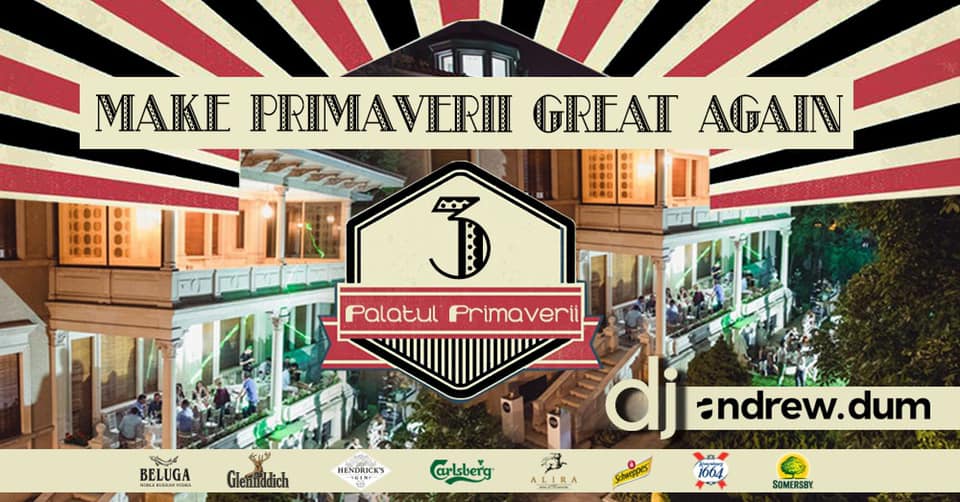 One Night Gallery // Love Pren – Pe 18 mai, Teatrul Odeon se deschide din nou şi devine un teren de joacă interactiv.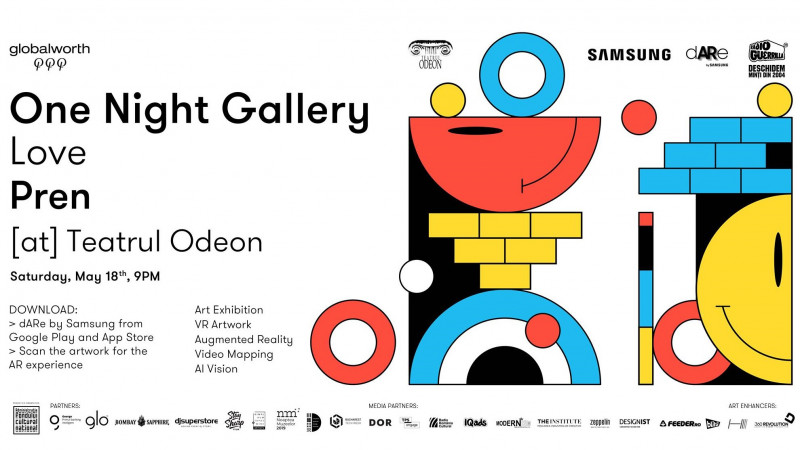 Noaptea Muzeelor – 18 MAI 2019 – Iniţiată de Ministerul Culturii şi Comunicării din Franţa şi patronată în prezent de Consiliul Europei, de UNESCO şi de Consiliul Internaţional al Muzeelor, Noaptea Muzeelor este un eveniment de succes european desfăşurat la nivel internaţional şi aflat anul acesta la a 15-a ediţie. Program complet aici.
PLAN at Open Monteoru – Sezonul de vară se deschide la Terasa Monteoru cu un eveniment de zi cu muzică bună şi chill vibes.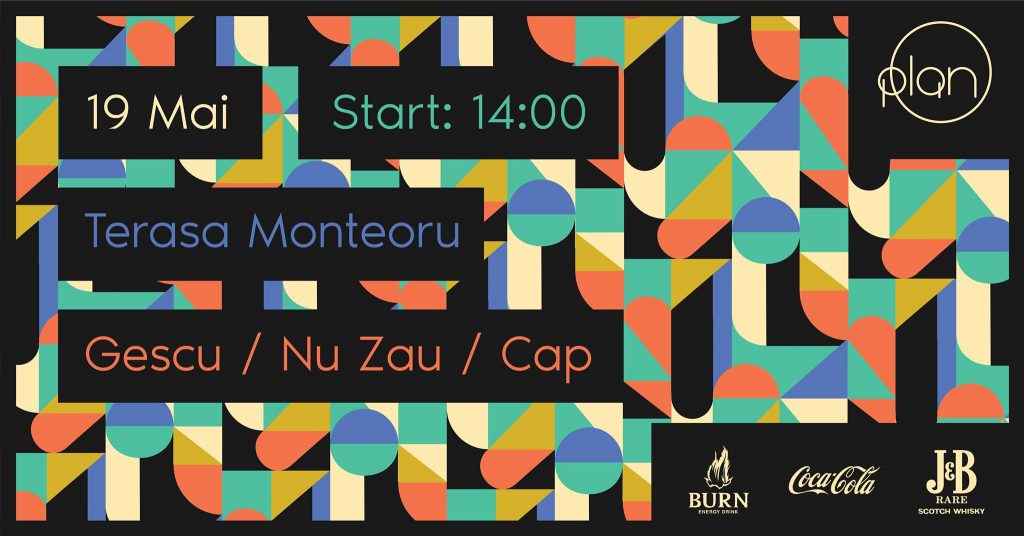 Please follow and like us: