Primul weekend de octombrie va fi unul călduros și plin de evenimente în aer liber. Tu ce planuri ai?
UNFINISHED 2022 – festivalul unde exploratorii pot descoperi workshop-uri, performance-uri, dezbateri, conversații și prezentări pe tema OFF CENTER are loc în perioada 29 sept-2 oct la Casa Universitarilor. Ediția a șaptea a festivalului multidisciplinar UNFINISHED înseamnă patru zile de workshop-uri, performance-uri, dezbateri, conversații și prezentări reunite sub tema OFF-CENTER, ce vor explora conceptul de descentralizare. Ca în fiecare an, participarea costă timp și implicare.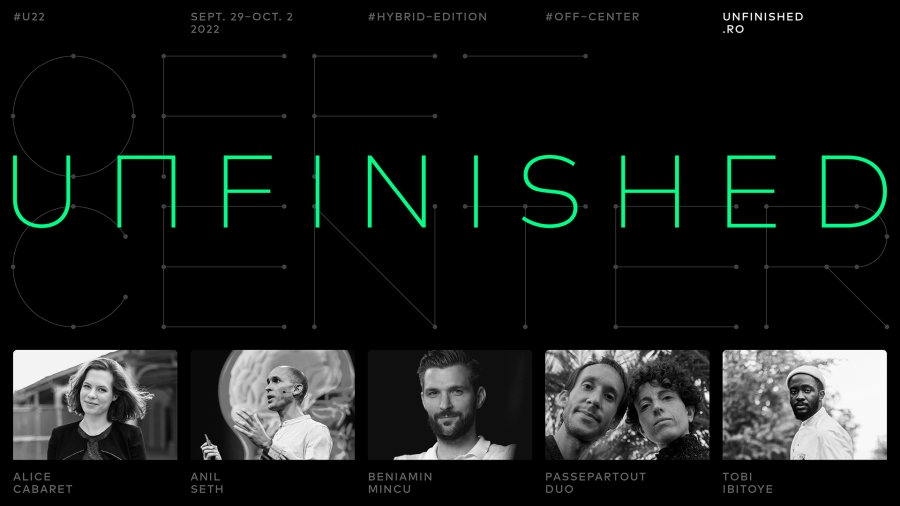 Bazar de Cotroceni – Sărbătorim spectacolul naturii în cel mai frumos cartier din București, unde peste 150 de curți private și de afaceri locale își așteaptă vizitatorii: iubitori de haine și obiecte vintage, pozari în timpul liber, degustători de vinuri, curioși cu normă întreagă și descoperitori urbani.
Vă așteptăm la Bazar de Cotroceni, a doua ediție din acest an!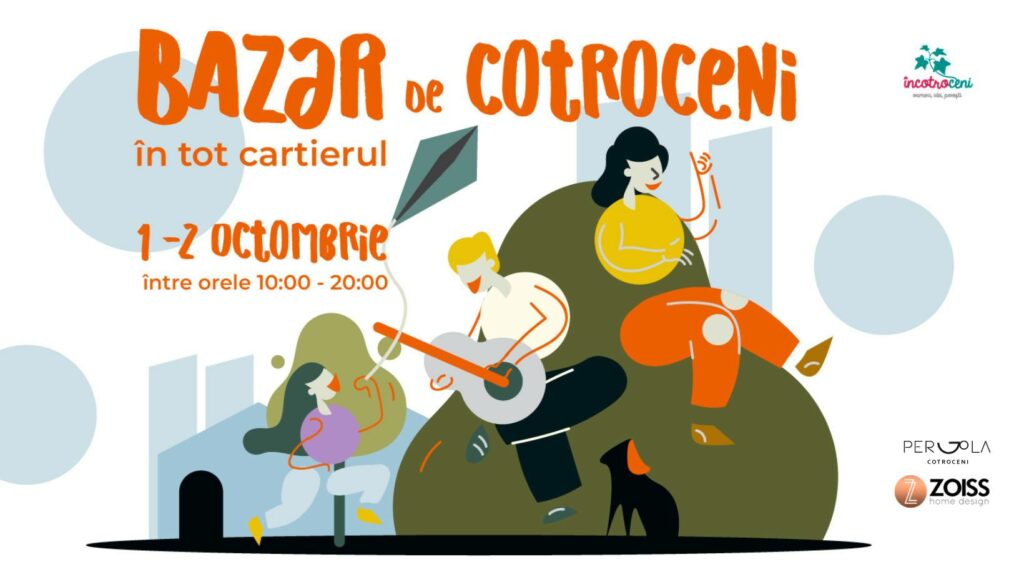 Sărbătorim împreună Ziua Cafelei || 1  cafea = 1 Croissant gratuit – Coffee lover! Sărbătorim împreună Ziua Internațională a Cafelei!  Pe 1 Octombrie, prelungit de Milu Café și pe 2, la fiecare cafea achiziționată de tine, primești un croissant din partea lor.
Sâmbătă și Duminică, de la 10.00 la 14.00, hai să savurăm împreună o 
cafea bună și o poveste la Milu Café.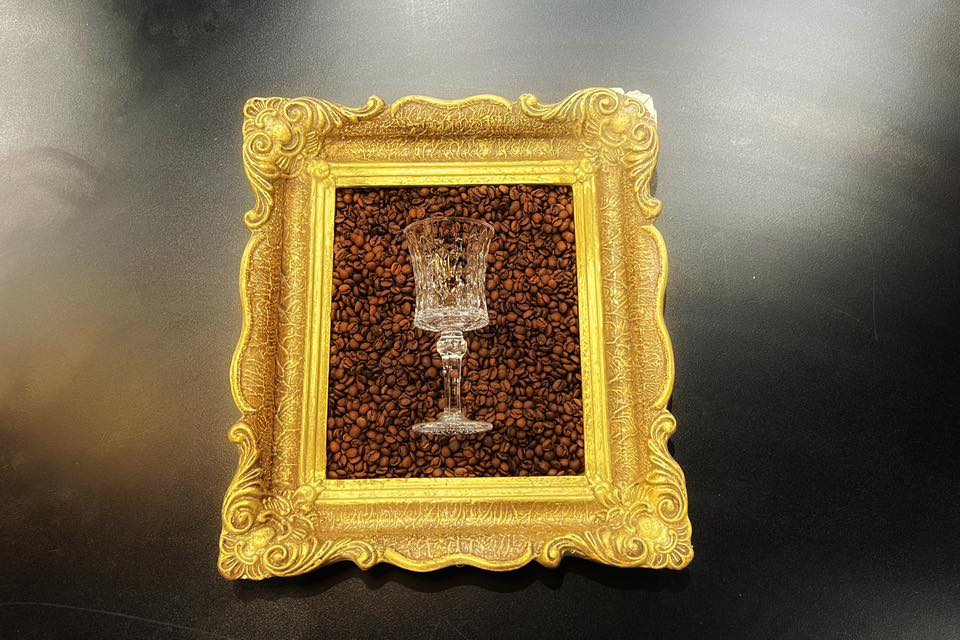 GRABit Grill Party – Sâmbăta asta încingem grill-ul și punem de niște rețete demne de un început corect de octombrie însorit. 
Philly cheesesteak, sandwich steak au poivre și brisket sunt preparatele ce le vom devora cu toții pe terasa GRABit, pe lângă preparatele cu pastramă cu care v-am obișnuit.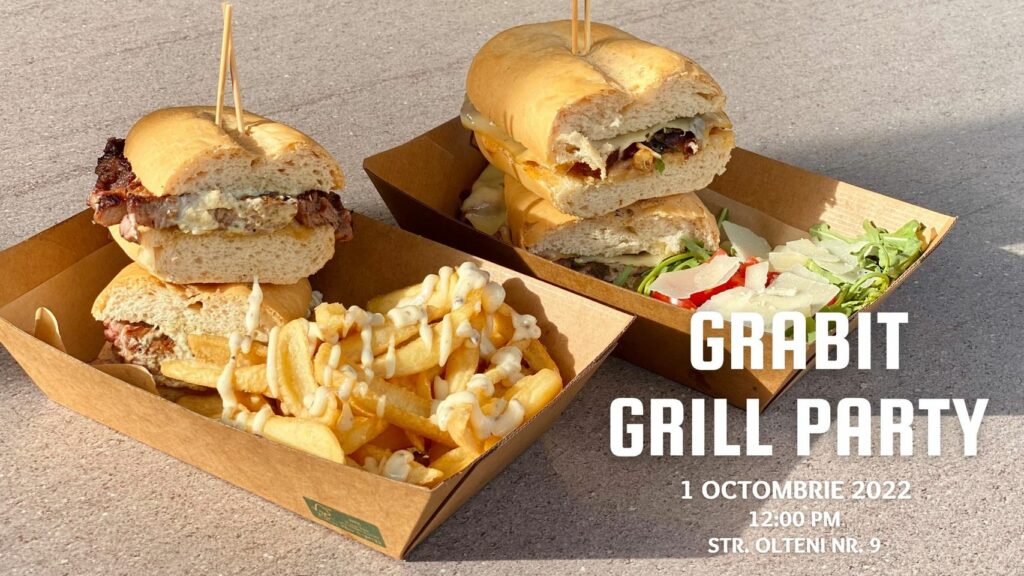 RiseUP – Bucharest on the sky! – RiseUP – Bucharest on the Sky este un eveniment care aduce pentru prima dată conceptul de festival al baloanelor cu aer cald în mediul urban – ridicări cu balonul în ancoră la peste 20m deasupra Insulei Lacul Morii, muzică bună în concerte, food trucks de top, biblioteca în aer liber, sport cu World Class, workshop-uri, reciclare, Momente de excelență.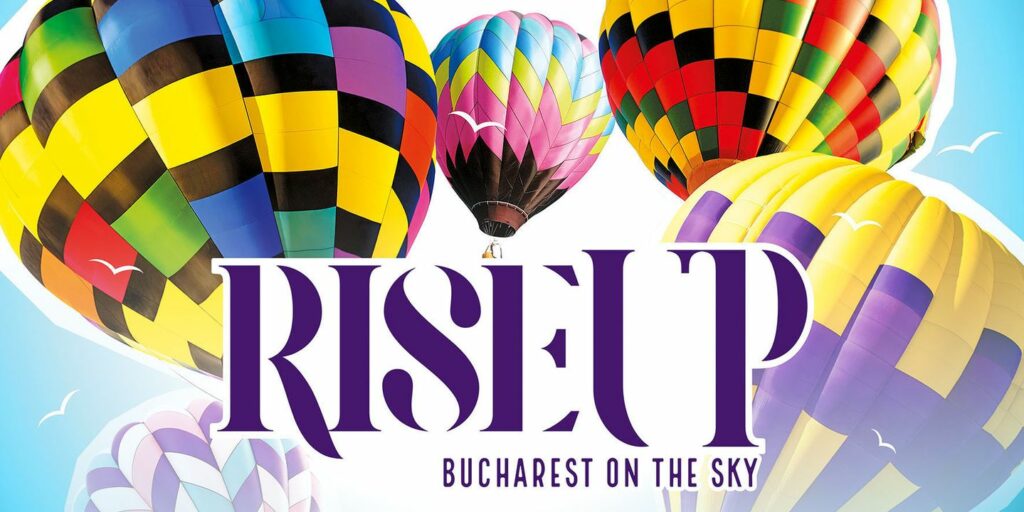 FESTIVALUL ZILELE RECOLTEI – O explozie de preparate culinare si show uri gastronomice, alaturi de un curcubeu de culori de toamna, fructe si legume, va asteapta in weekendul 30 septembrie-02 octombrie.
Ateliere de creatie, shopping urban si relaxare in mijlocul naturii.
Teatru pentru copii și ateliere de pictură, olărit, scoli de dans, multa relaxare și voie bună!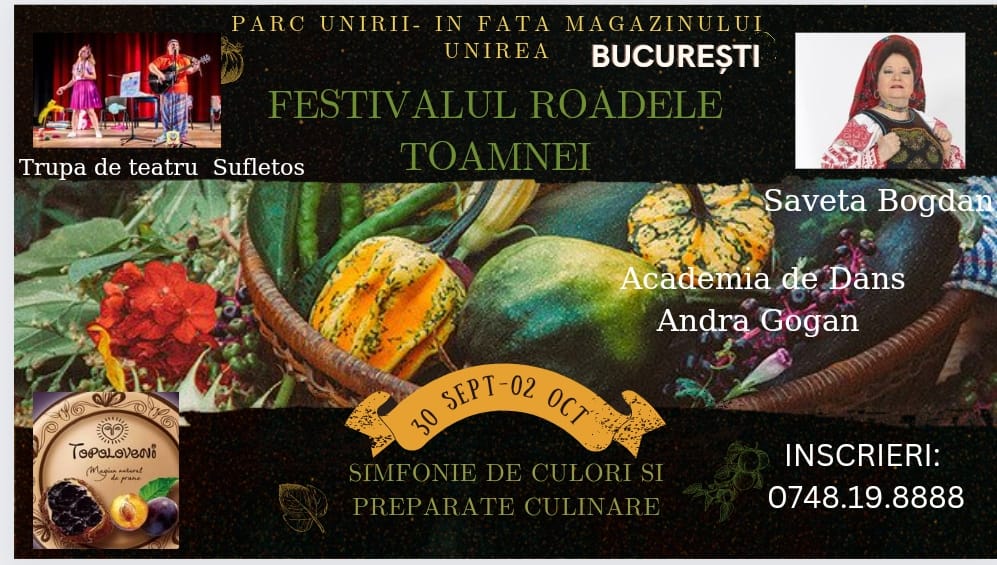 NAG#16 / NOAPTEA ALBĂ A GALERIILOR – NAG#16 / Noaptea Albă a Galeriilor te invită la o nouă reântâlnire cu arta contemporană din orașul tău!
Între 30 septembrie și 2 octombrie galeriile de artă, spațiile alternative, centrele culturale și atelierele artiștilor își deschid porțile pentru public într-un program nocturn dedicat comunității creative.
Mai multe informații despre a șaisprezecea ediție a NAG pe www.noapteagaleriilor.ro!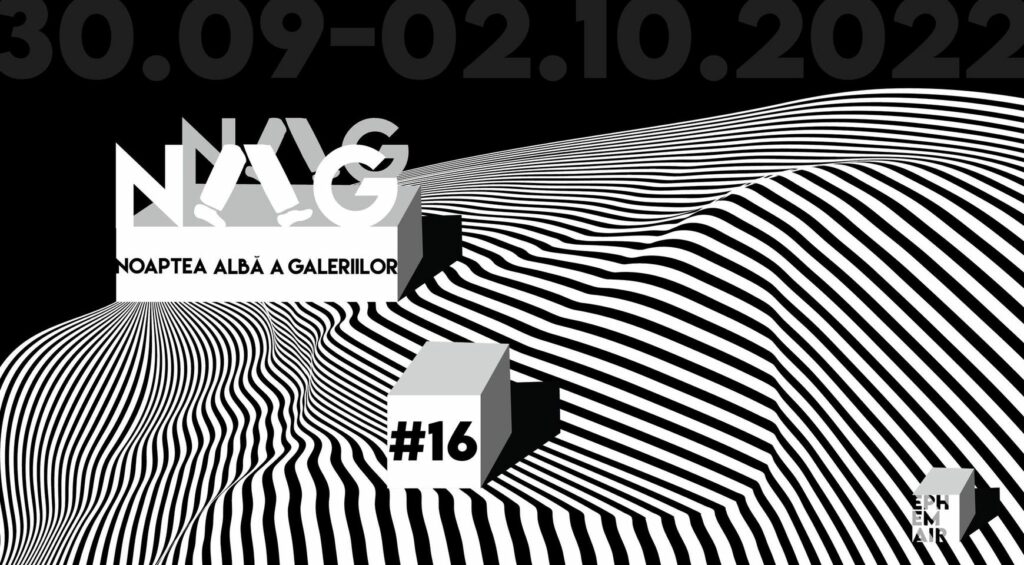 Closing week-end #modelierparc – profităm de acest week-end cald ca să prelungim vara, avem 2 DJi invitați, unul sâmbătă, unul duminică, și închidem 'modelierparcul' în mare stil.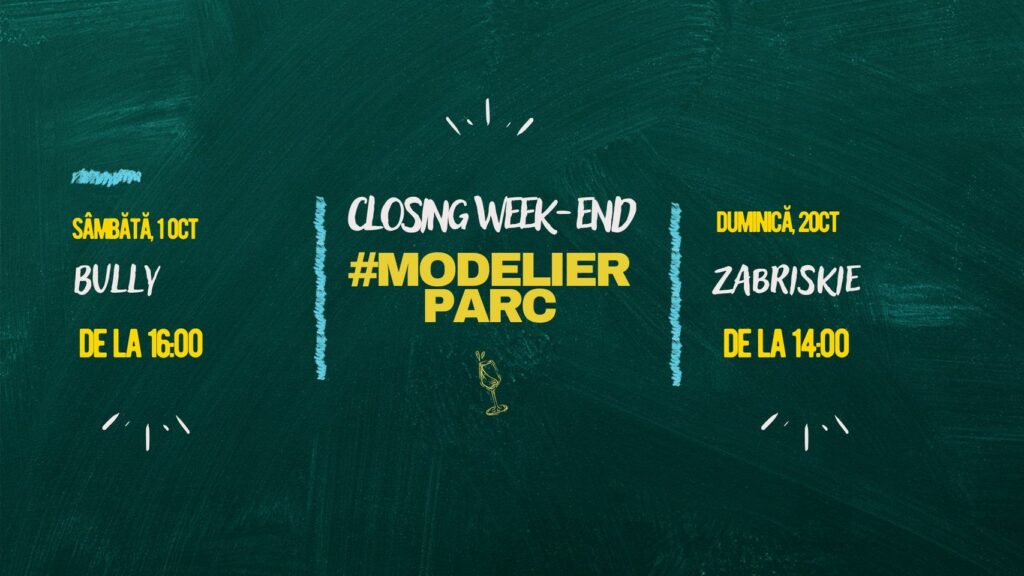 Comedy Impro Fest – Weekendul 1-2 octombrie vă așteaptă cu improvizație și cu comedie cât cuprinde la Teatrul Național București, la Comedy Impro Fest!
17 trupe, 10 spectacole și peste 8 ore de teatru, improvizație și sketch comedy vă așteaptă să râdeți cum nu ați mai râs demult, toate spectacolele având audiență pentru întreaga familie, fără limită de vârstă.
Spectacolele sunt inovative, inspirate din filme sau romane, în versuri sau bazate pe teatru non-verbal, cu provocări, pe muzică sau la liber iar în cadrul spectacolului Improjam, spectatorul este incurajat să urce chiar el pe scenă.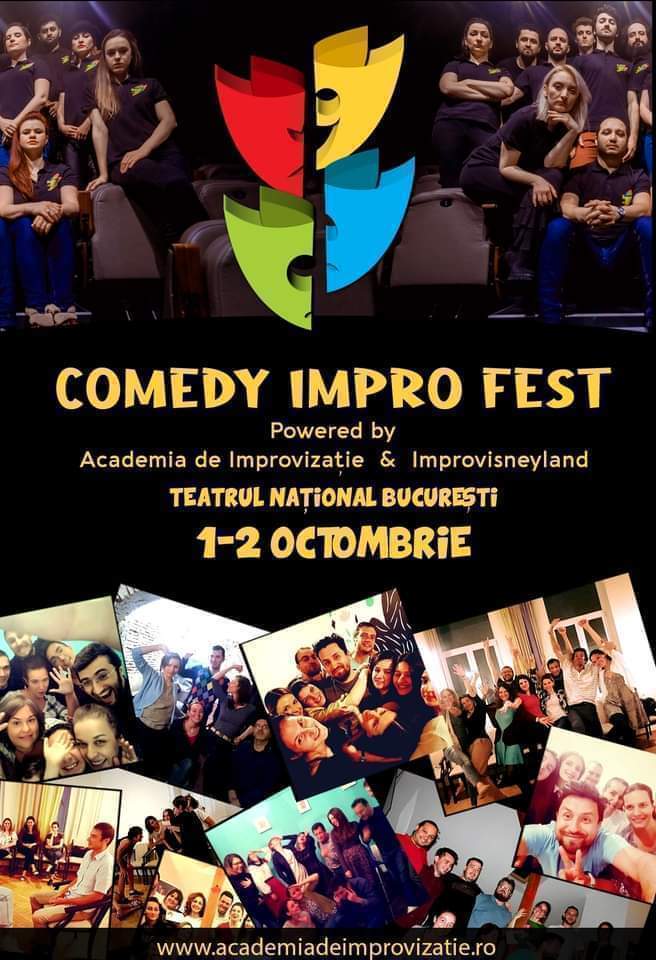 Please follow and like us: