Ne așteaptă un weekend plin de evenimente în aer liber, concerte, party-uri si târguri. Tu ce planuri ai?
VegFest 2022 – Mâncare delicioasă, market, stand-up, DJ party, concursuri, ateliere și conferințe, yoga, zumba, fitness și zonă de relaxare! VegFest 2022 te va surprinde cu cele mai delicioase preparate (burgeri, mici, pizza, sushi, deserturi şi îngheţată yammi, bere artizanală etc) și multe produse plant-based, într-o atmosferă cu muzică bună şi oameni faini. Vino să te distrezi!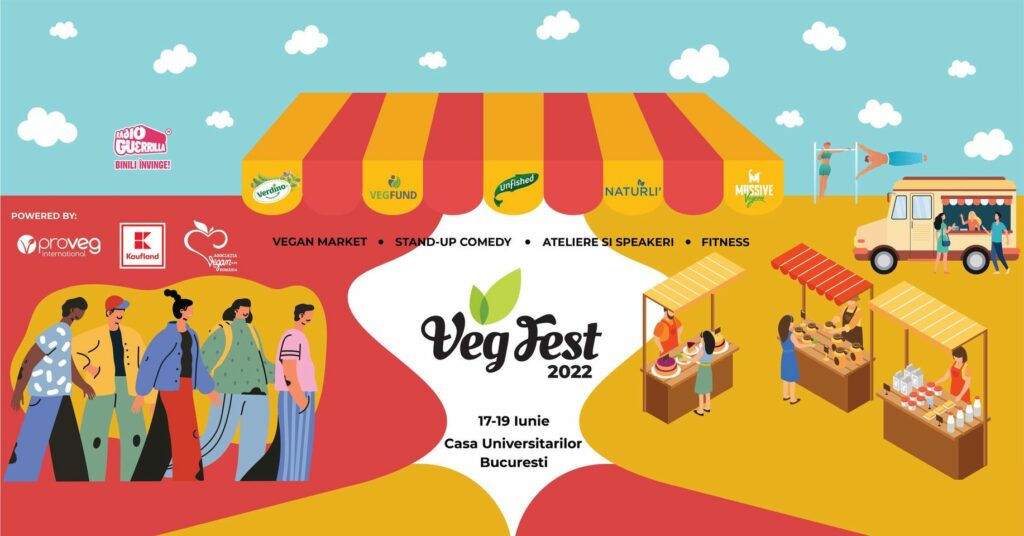 APPETITO 2022 – Toata Italia într-un singur loc.

Simplu. Gustos. Autentic.
Ne-am propus să ne surprindem famiglia și prietenii cu o sărbătoare în stil italian, dar aici, la noi acasă, la Verde Stop Arena. Hai și tu la APPETITO să gustăm din bogăția de arome specifică preparatelor italienești.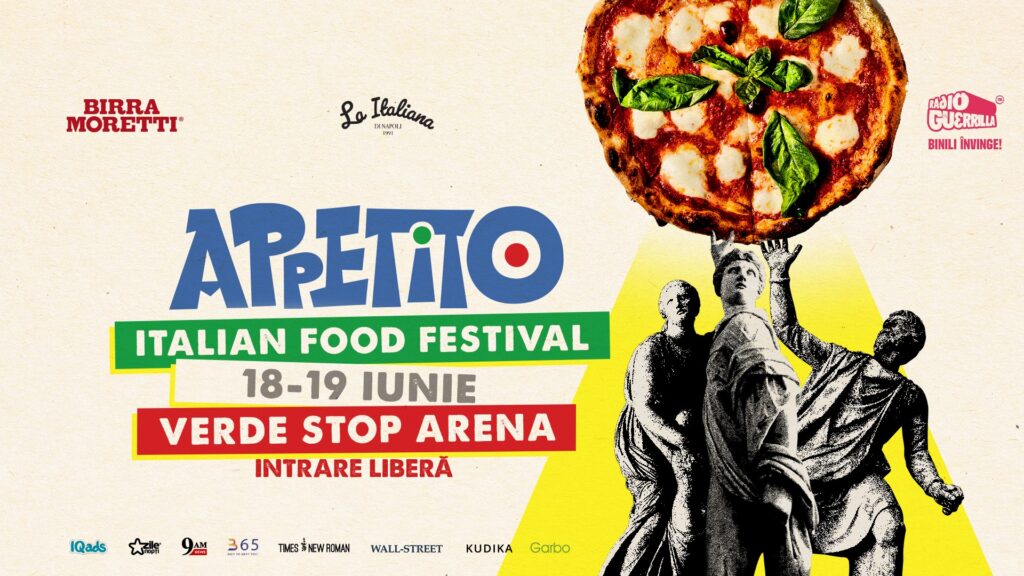 Jazz ON! – Stress off. JAZZ ON! Adrian Nour urcă în premieră pe scena Grădinii Alhambra, într-un spectacol cuceritor. Jazz-ul este flirt, farmec, poveste, beţie… de emoţie.
Alături de trupa sa, Adrian Nour nu-ţi promite decât un singur lucru: că nu vei uita efectele jazz-ului asupra ta.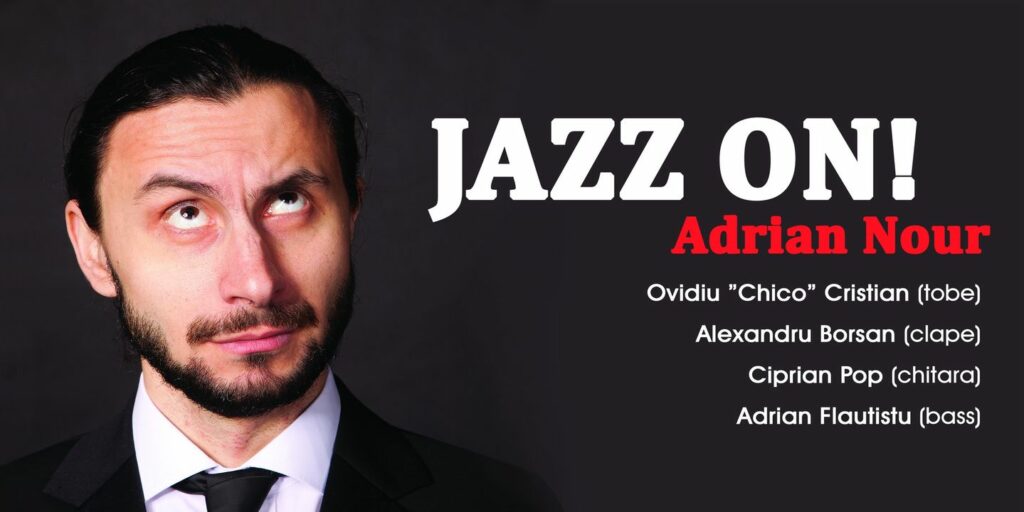 City Break la Grădina Botanică – Evadează din oraș și vino la Weekend Sessions!
seri cu picnic :: sesiuni de jazz :: poezie contemporană :: muzică clasică :: pop indie :: artiști locali :: regizori tineri :: cinema în aer liber :: ateliere :: yoga :: mindfulness :: wellness space :: cortul terapeutic :: expoziții :: târg :: antreprenori locali :: sesiuni de lectură :: lansări culturale :: performance :: explorare :: descoperiri :: invitați speciali :: parteneri culturali :: întâlniri :: natură urbană.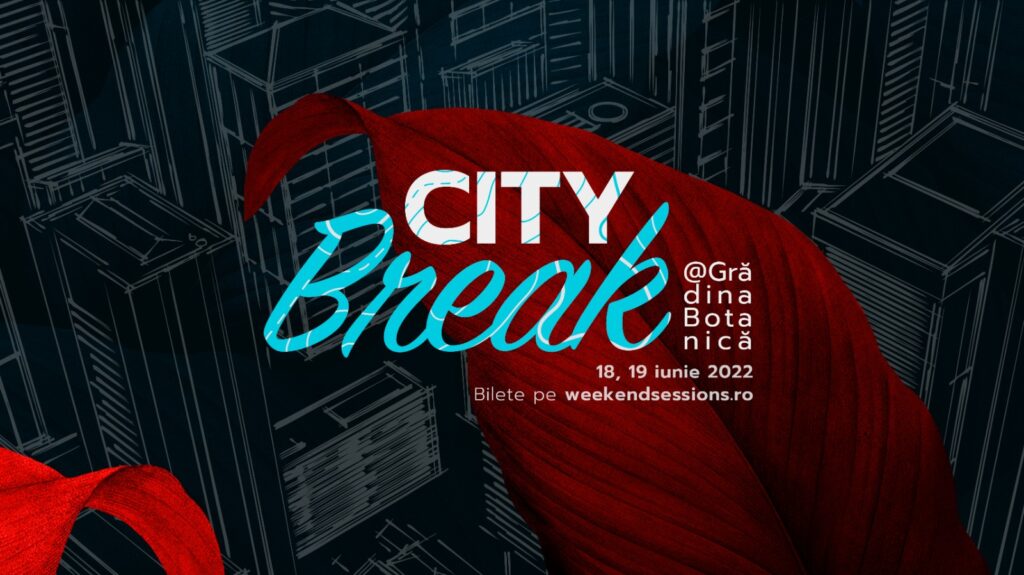 DISCOTECA de pe lac, în Herăstrău – Sâmbătă, 18 iunie facem un colaj de muzică RETRO, pe lac, la Zexe Herăstrău! Toată muzica aia bună din '80 până în 2000, va răsuna în tot parcul la un event marca L'Ondine!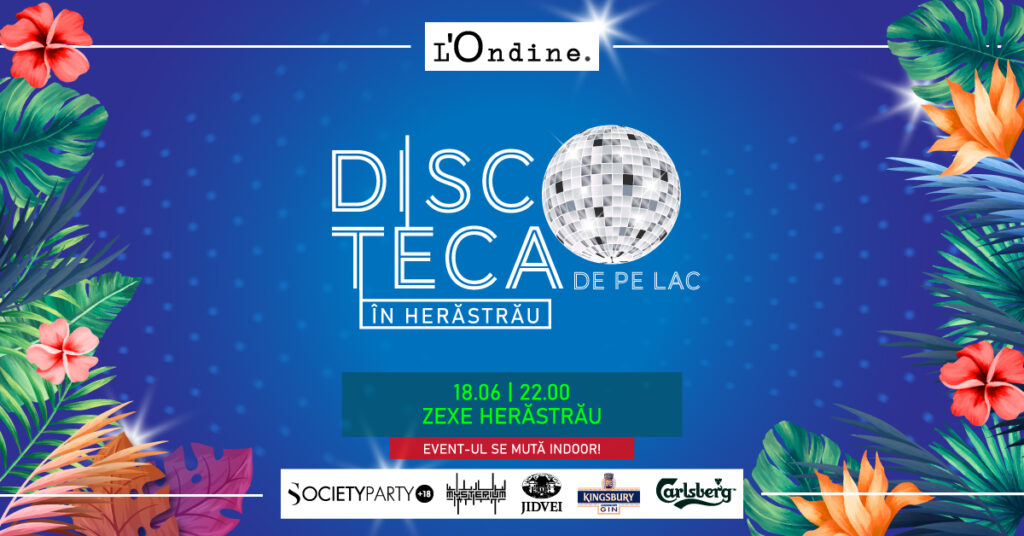 De la Maria Tanase la Edith Piaf, prin Micul Paris – Jezebel aka Izabela Barbu vine în atenția publicului cu un spectacol muzical ce vă va purta într-o călatorie a anilor de glorie ai Bucureștiului de odinioară. Proiectul este un "arc en ciel", o punte muzicală și conceptuală între cele două mari simboluri ale muzicii interbelice: Maria Tănase, "privighetoarea Carpaților", și Edith Piaf, "vrabia pariziană". Cele două voci au marcat aceeasi epocă, având povești de viață incredibile și atât de asemănătoare…
Presărat cu piese celebre din perioada interbelică, tangou, jazz, muzică franțuzească – chansonette dar și folclor, repertoriul va delecta chiar și cele mai sofisticate gusturi muzicale.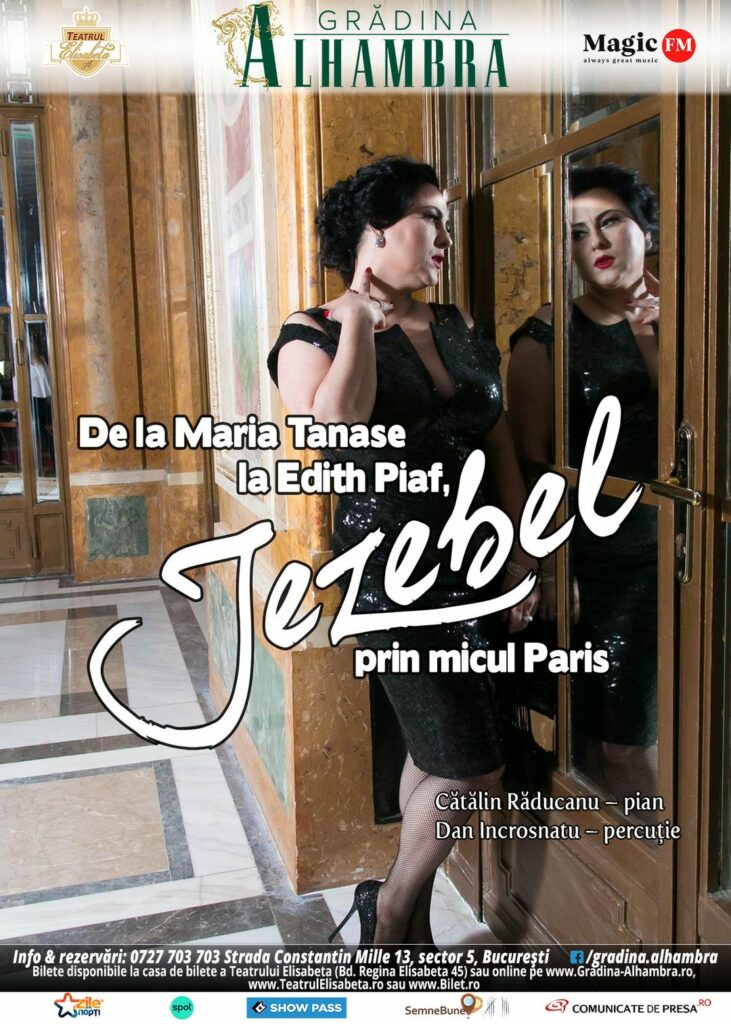 Overnite – Premisa unui nou apus poetic peste linia de orizont a orașului ne duce din nou la etajul 6 al MAGAZINULUI BUCUREȘTI. Undeva la limita ditre cer și pământ și undeva la limita dintre vară și foarte vară, am pus cap la cap toate detaliile unui nou capitol OVERNITE, cu mentiunea că dăm stelele pe razele soarelui și revenim la petrecerile pe timp de zi. O locație cu ștaif, o locație cu istorie, o locație cu amplasament perfect. Evenimentul potrivit la locul potrivit: OVERNITE la NAIVE, duminica 19 iunie, de la ora 17:00. HAI!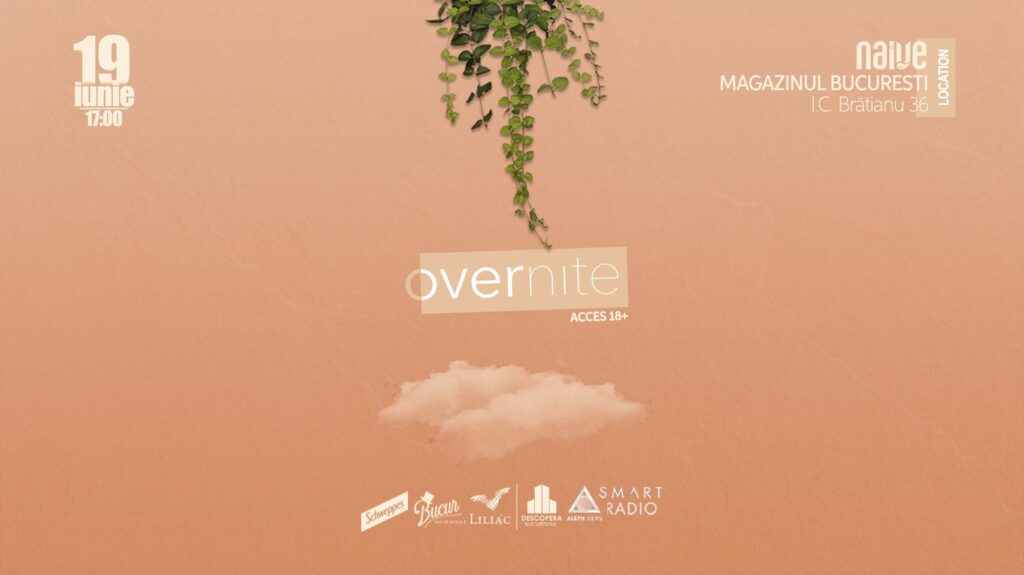 The Cuban Project la Grădina Alhambra –
Nu poţi sta locului când îi asculţi cum cântă. The Cuban Project revine pe scena Grădinii Alhambra pentru o petrecere cubaneză autentică. Spaţiul grădinii se transformă în ring de dans, flirt şi petrecere latino.Muzică live, alături de Rafa de Cuba(voce), El Niño (voce şi percuţie) şi Omar Secada (voce şi pian), la care se adaugă un DJ fresh şi dansatori profesionişti, care te invită să li te alături. Viva la fiesta!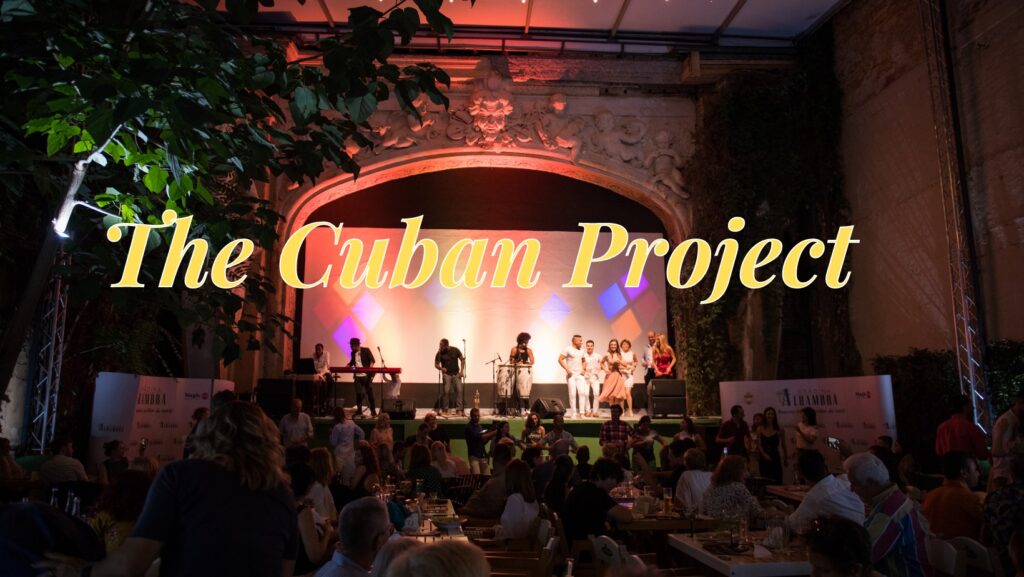 Please follow and like us: