Se anunță încă un weekend de primăvară cu târguri, concerte și evenimente faine în București:
Târgul "100 de Tradiții Românești" – În perioada 10 – 12 martie 2023 Asociaţia Kogaion 115 vă invită la prima ediție din acest an a Târgului "100 de Tradiții Românești", în curtea Muzeului Naţional al Ţăranului Român, din Bucureşti, Str. Monetăriei, nr. 3. Intrarea este liberă.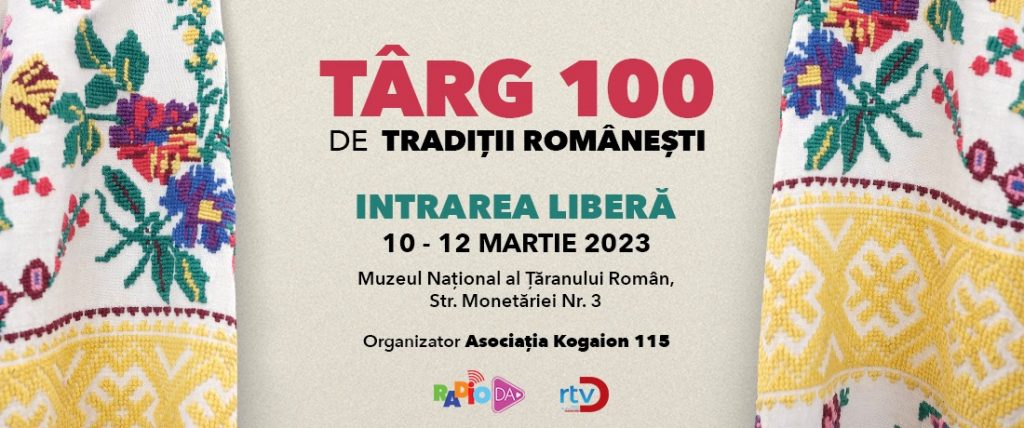 Wine Tasting Wine Drops X Dagon Wines – Vineri, 10 martie, pe Regina Elisabeta 25, organizăm o degustare alături de Crama Dagon. Vom degusta: Avatar Alb, Via Secretă, Clearstone, Jar, GOT Merlot
Vom pregăti și niște gustări pe lângă vin, va fi o seară de vineri așa cum trebuie. Mai ales că vine primăvara 

Cost/persoană: 60 RON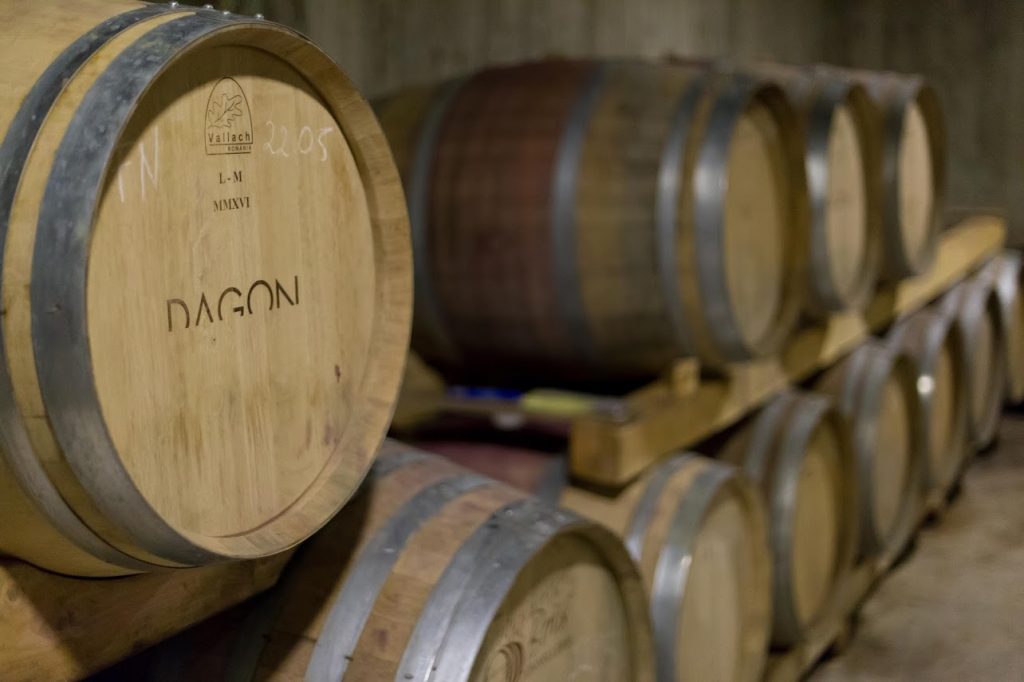 Fetele de nota 10 ies pe 10….si au parte de Magie! – Vineri, 10 martie ne vedem în Living să fim răsfățate cu cele mai bune cocktailuri din oraș, și muzica bună care să ne pună pe dans și veselie!
Și mai ales să ne lăsăm vrăjite de Magia Carților lui Andrei Girjob! Andrei ne va introduce în momentele sale speciale de "Extraordinary Card Magic UP Close".
Domnii draguți și simpatici sunt și ei bine veniți!
Intrare : 50 lei/pers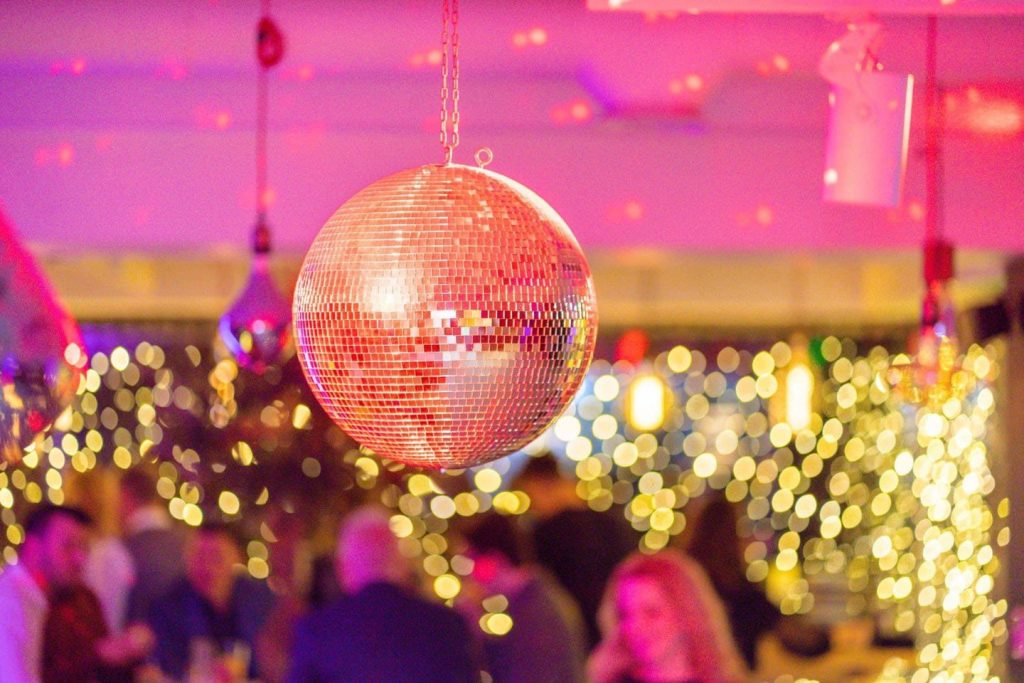 Săfițicuminți takes over J'ai Bistrot again – Save the date, 10 martie, pentru o noapte de party 
 Este musai să veniți pregătiți de dans, pentru că cei de la Săfițicuminți ne promit super muzică și vin cu un mega line-up.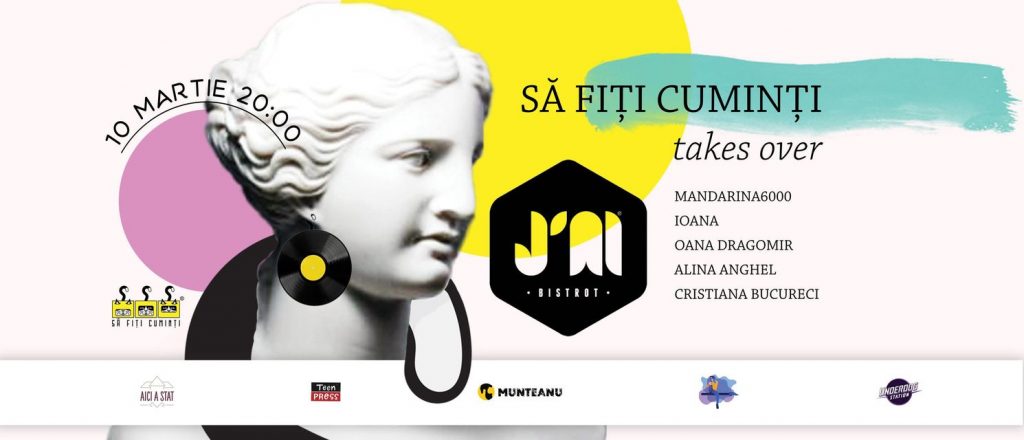 Târg de Primăvara – Începând de miercuri, 8 martie și până duminică, 12 martie 2023, Ministerul Agriculturii și Dezvoltării Rurale (MADR) va găzdui, în curtea instituției, Târgul de Primăvară, cu acces liber pentru toți cei interesați.
Târgul de Primăvară organizat de Asociația "Produs de Cluj" cu suportul MADR se va desfășura sub sloganul "Produs Românesc – Bun pentru tine, bine pentru fiecare!".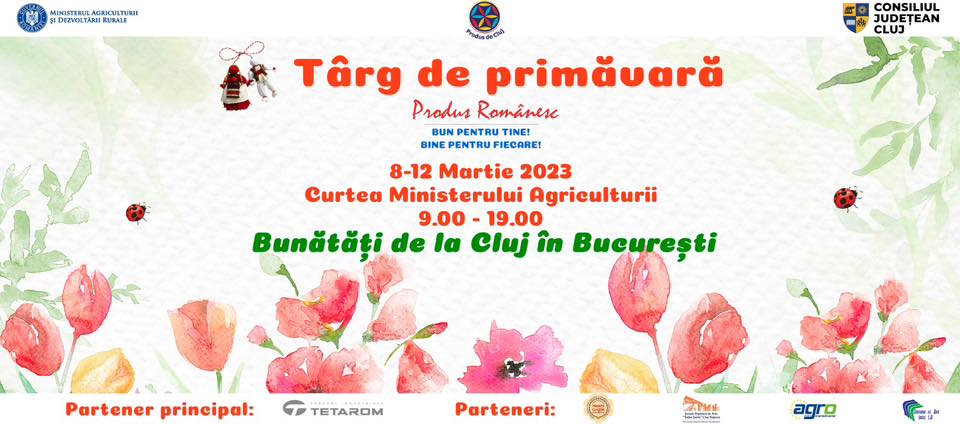 La vita è bella – La Vita e Bella, îmbină cele două arte ale spectacolului: muzică și teatrul, într-un performance cu iz italian, la Restaurant Elisabeta, sâmbătă, 11 martie. Cele mai fredonate cântece din repertoriul italian se vor cânta la unison.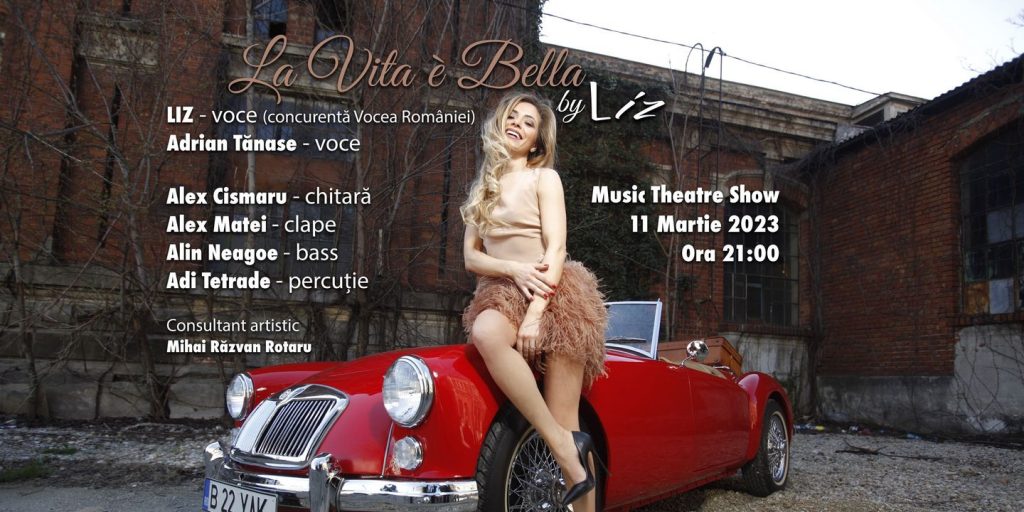 ¡HOLA CHICAS! | a loca fiesta – ¡Hola Chicas, it's time for MARGARITAS! 
Let's have a fiesta, like no other Interbelic night.
We'll be locos together and spend a muy bueno tiempo. Bailamos toda la noche on music that your soul truly desires and puts your sangre on fire.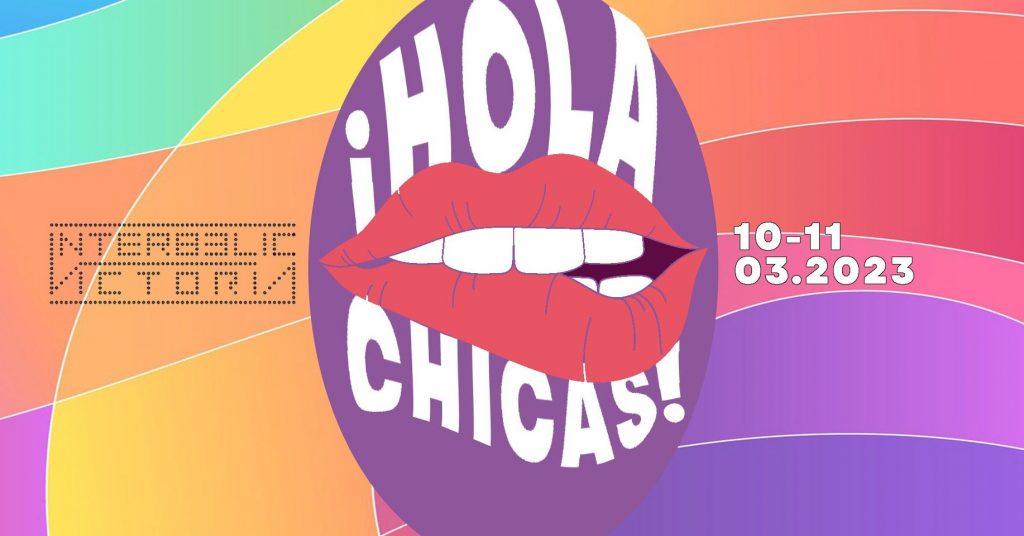 I love 90's Festival – E timpul! Scoatem toalele alea bomba,
 bagam creionu' si derulam caseta, si dam beep tuturor prietenilor.
Pe 11 martie 2023 se dă rewind la cei mai frumoși ani, because I love 90's
Dăm 
 PLAY ca pe vremuri la cel mai tare bairam al primăverii în ONE CLUB alături de un Line-up absolut spectaculos.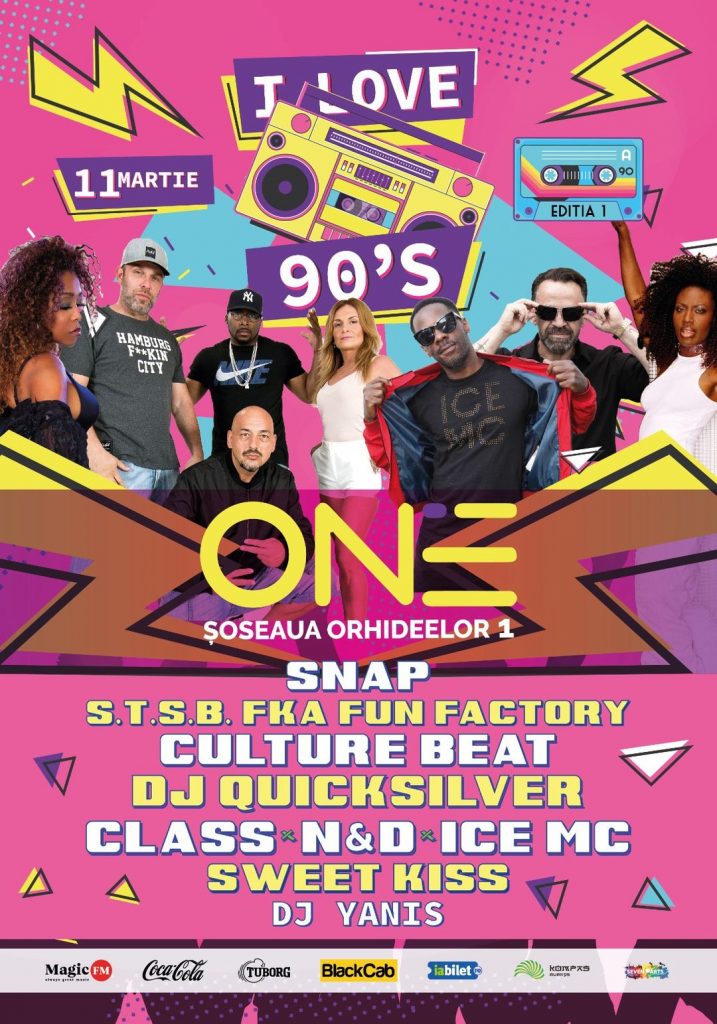 FREESTAY Acoustic Session @naive – Pe 12 martie suntem invitați să ne răsfățăm cu o experiență unică, plină de good vibes și acompaniată de muzică bună la naive, începând cu ora 17:00, alături de Freestay.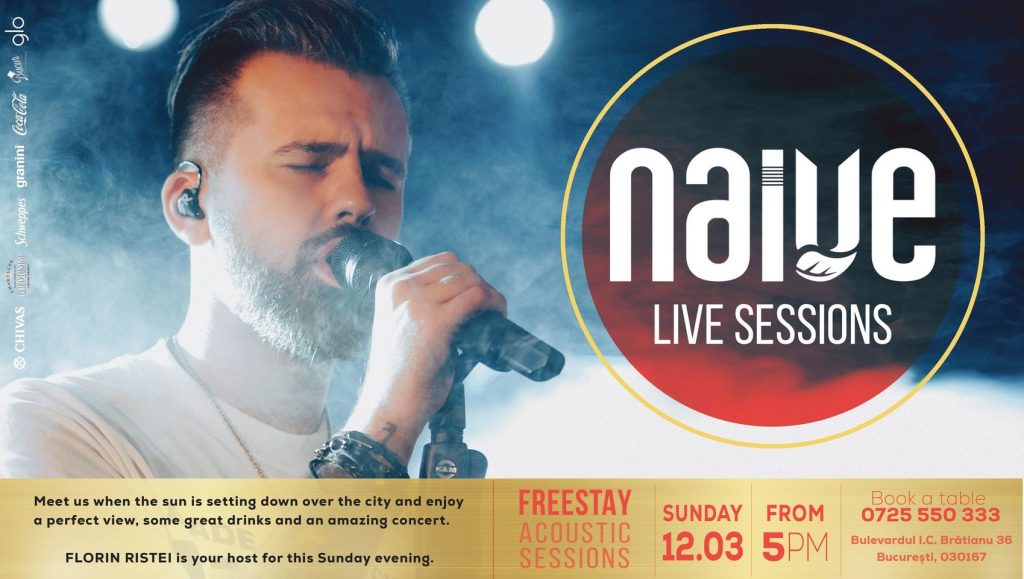 Please follow and like us: