Pentru ca deja intram in febra pregatirilor de Craciun, avem un weekend plin de targuri dedicate 'to the most wonderful time of the year':
Ioana Constantin & Roland Kiss Live Concert @Lugo – Vineri seara startul la distractie se da la Lugo Restaurant & Lounge cu muzica live de cea mai buna calitate, alaturi de mancare delicioasa si prieteni dragi!

Ligia Hojda (acoustic) at unteatru – Fosta concurenta la Vocea Romaniei, Ligia Hojda se afla pe o panta ascendenta, anul acesta a castigat finala pe tara a concursului Hard Rock Rising si urmeaza sa reprezinte Romania in cadrul competitiei globale Hard Rock Rising. Vineri ne incanta cu vocea sa intr-un concert acustic la unteatru.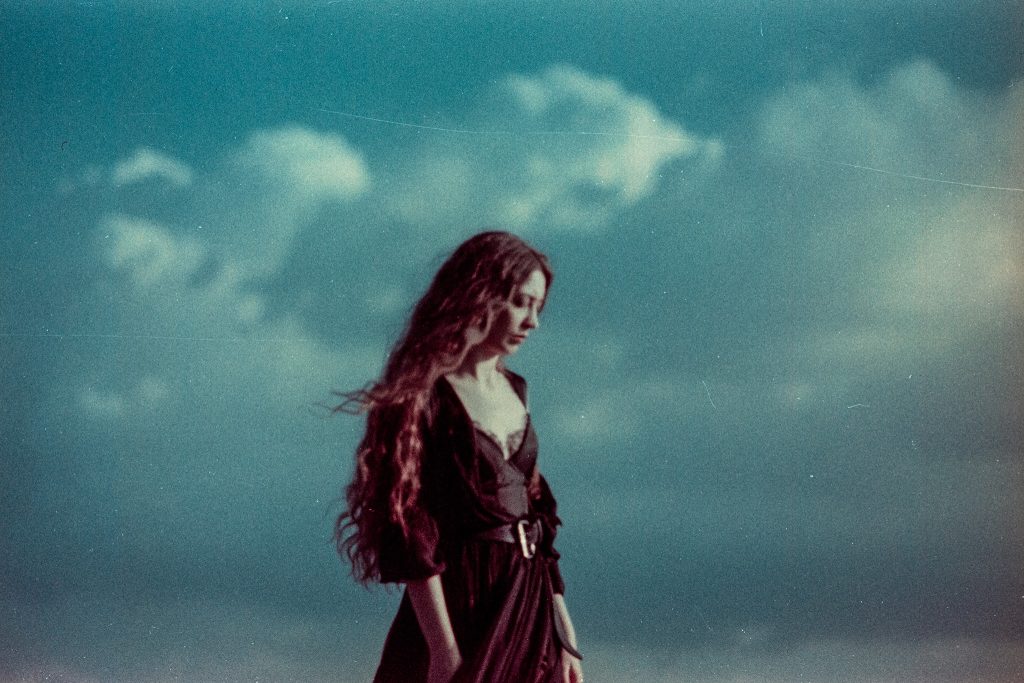 Dichisar in Bucuresti -Targ de Craciun cu Fun, Food & Sisterhood – #Dichisar se intoarce de Craciun! Facem primul brad in #casanoua la #timpurinoi, alaturi de 50 dintre cei mai iubiti creatori romani; pe muzica buna, la o cafea adevarata cu prieteni buni, sa ne vina cheful de sarbatori!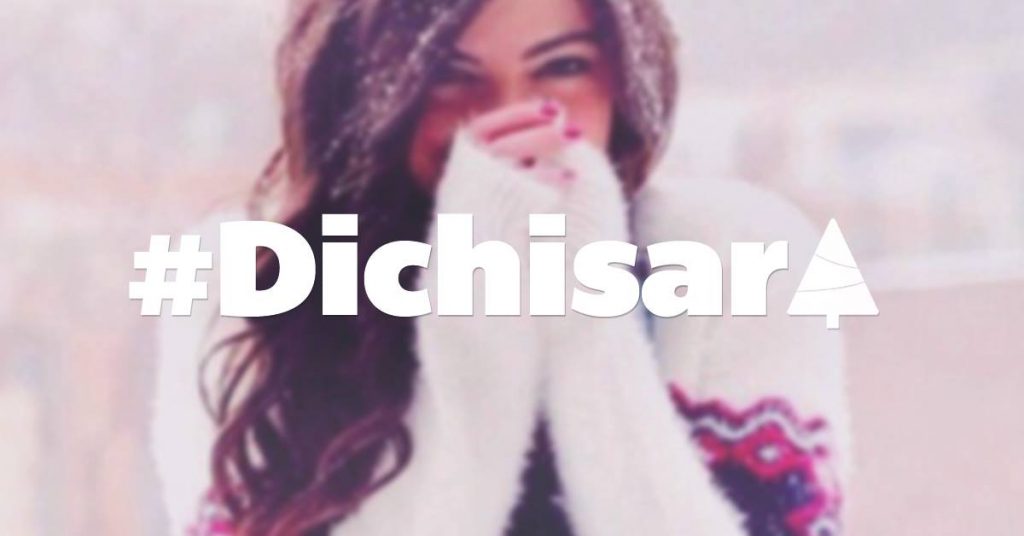 Christmas Concept. Targ cu design, vintage si gourmet – Un palat ce prinde viata doua zile (9-10 dec), de la "a fost odata" la ce-i acum, de la vremuri istorice la timpuri contemporane.
Un spatiu in care designul vestimentar, accesoriile, bijuteriile si design de obiect se intalnesc cu o selectie de vintage autentic si gourmet.
Acelasi loc care era destinatie acum mai mult de o suta de ani, acolo unde Calea Victoriei intersecteaza Bulevardul Regina Elisabeta, la Grand Hotel du Boulevard.

Noblesse Palace Christmas Fair – In acest an, Noblesse Palace Christmas Fair isi asteapta oaspetii timp de 3 zile cu cadouri si decorațiuni unice de Craciun. Targul isi deschide portile pe 8 decembrie, iar vizitatorii vor fi incantati in fiecare seara cu momente speciale si multe surprize. Atmosfera de basm este va fi construita prin concerte live in jurul bradului, o seara foarte speciala cand vom fi in asteptarea lui Mos Craciun si o noapte magica cand va avea loc Balul de Caritate.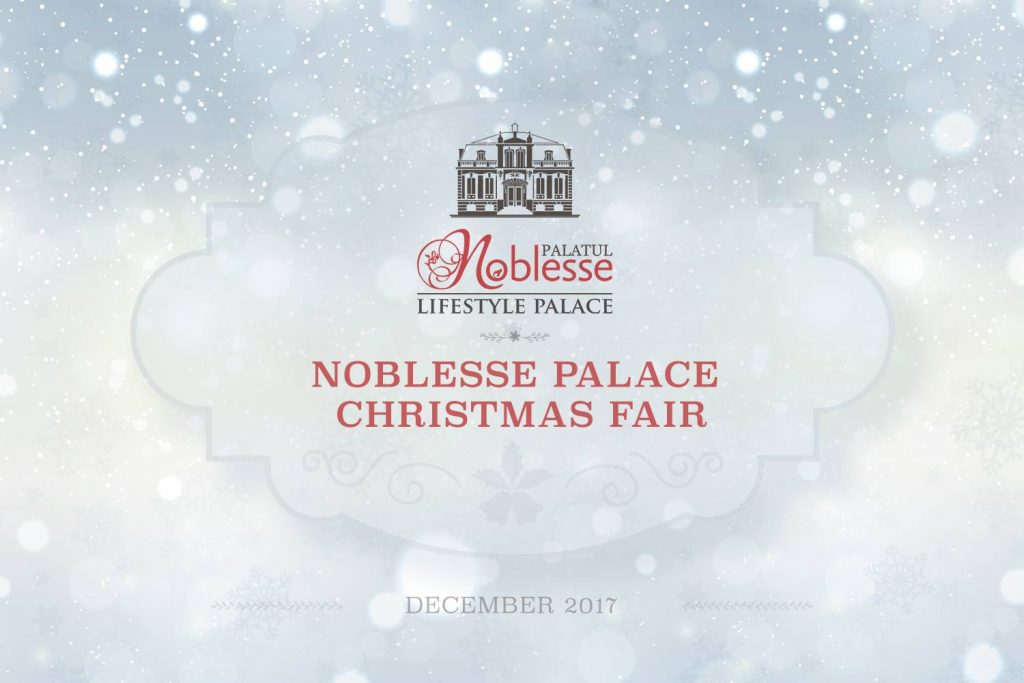 Band of Creators GLAM SHOP – joi & vineri – 7 & 8 decembrie – Band of Creators aduce joi, 7 decembrie, și vineri, 8 decembrie, la Palais Ghica Victoria, în cadrul Band of Creators GLAM SHOP 25 de colecții glam semnate de designeri români. Pas du Tout, I Love Parlor, AFMF, Silvia Șerban, Smaranda Almășan, Maria Queen Maria, Florentina Giol, Larisa Dragna, Edita Lupea, Nico Carp, Inais, Urban Post, Alina Cernătescu, Framboise, Idol Ray, Native Design Studio, Firefly Dream, Efemere, Gabriela Secarea, Differenzial Kraft, Lucia Olaru, La Mode Toujours, Life in Mono sunt câțiva dintre designerii prezenți.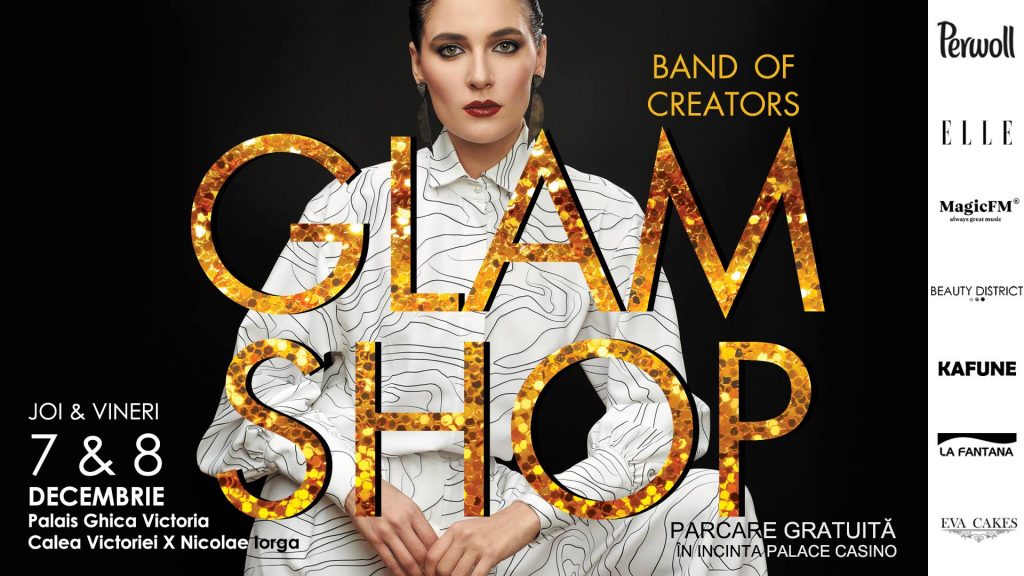 NOËL • Târgul cadourilor de designer – Weekend-ul acesta ai o intalnire cu un super-erou surprinzator: pe 9 și 10 Decembrie, la Casa Universitarilor (Strada Dionisie Lupu Nr. 46), SUPER- NOËL te asteapta la targul cadourilor de designer si e pregatit sa trezeasca super-eroul generos si chic din tine si sa te cucereasca cu piese unice, cadouri fine si detalii cool – toate purtand semnatura unui designer din Romania sau de peste mari si tari.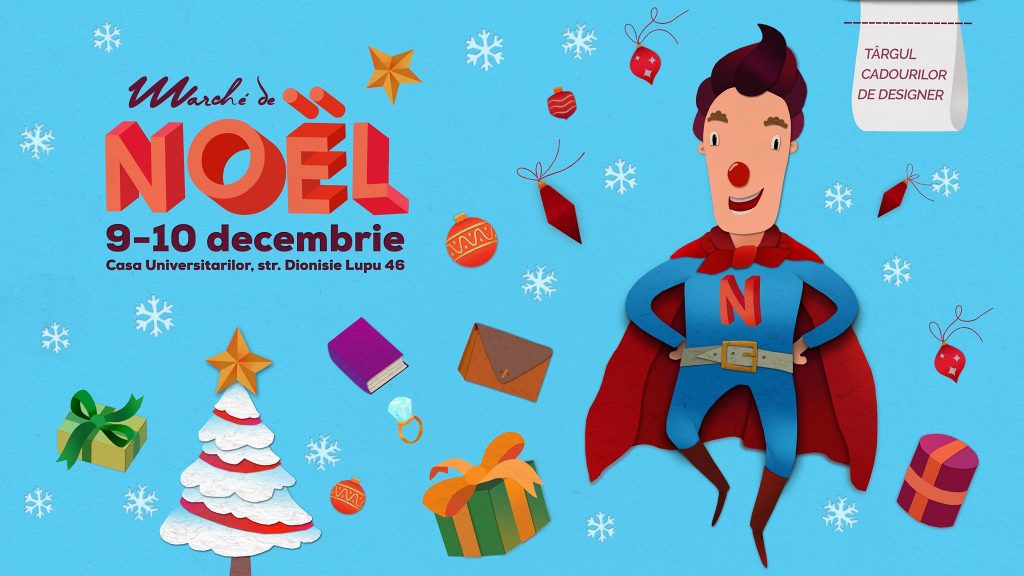 Bucharest InstaCorner [Part One] Opening – 36 de Instagrammeri locali, 72 de fotografii minunate din Bucuresti si o gramada de abordari in explorarea si fotografierea oraaului, toate la BUCHAREST INSTACORNER Part One. O sa vezi Bucurestiul iarna, toamna sau in orice alt anotimp, asa cum este vazut de Instagrammeri la unteatru.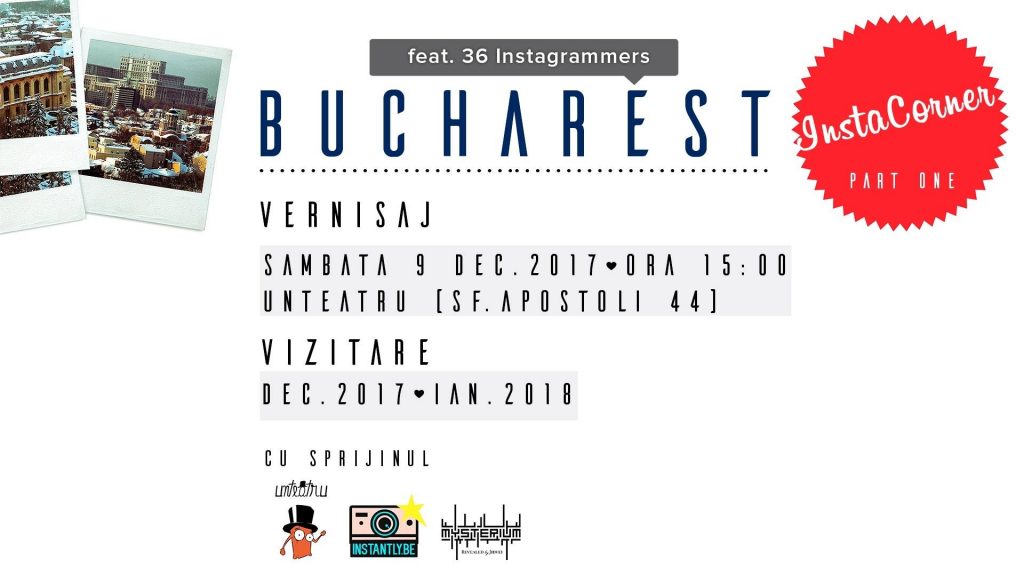 2 #AnniversaryParty at Deschis Atelier, 09.12.2017 – The Brunch Affair aniverseaza 2 ani cu un super party la Deschis Atelier.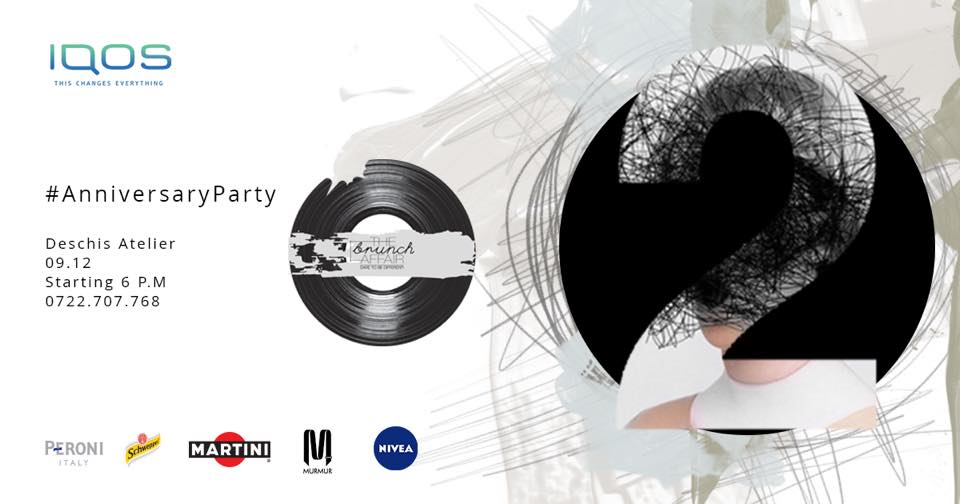 Jazz in the Royal Train –  o editie inedita in aceasta sambata in apropierea Parcului Mogoșoaia, o calatorie in timp unde urechile ascultatorilor vor fi delectate cu muzica Jazz si o masa traditional elvetiana organizata pentru invitatii in calatoria noastra. De aceasta data, este vorba despre Trenul Regal.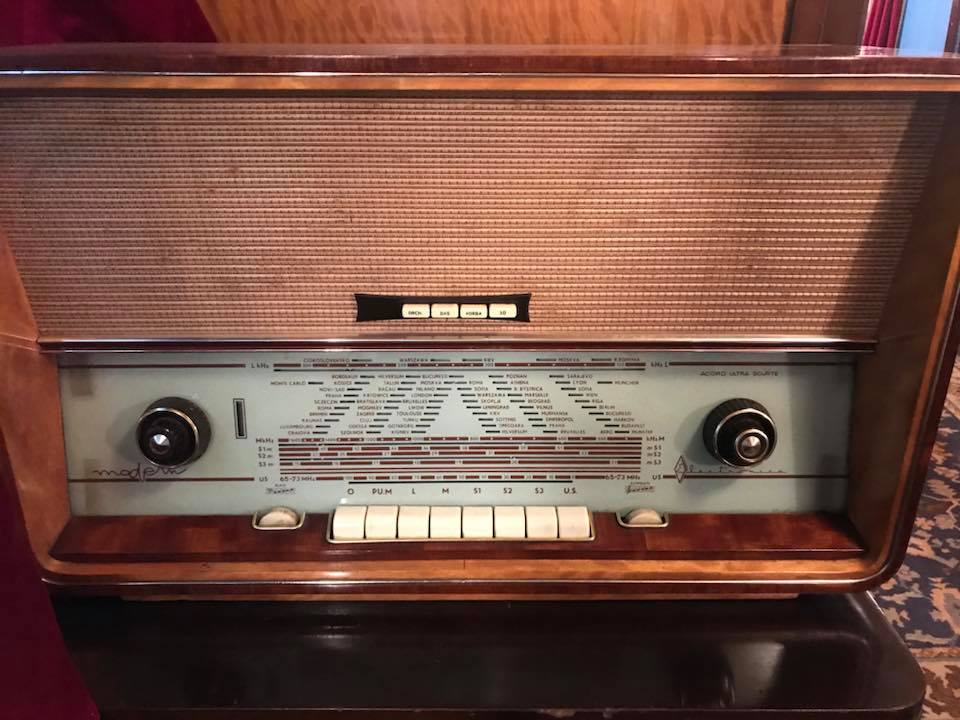 Mâncare Italieneasca la J'ai Bistrot – O noua duminica de Decembrie de prin Europa la J'ai Bistrot. Asta pentru ca, in luna decembrie, si-au propus sa ne plimbam pe harta Europei.
Pe 3 decembrie, au avut un meniu special cu mancare romaneasca. Duminica aceasta au ales mancarea italieneasca. Pe 17 decembrie vor pregati ceva cu specific nordic.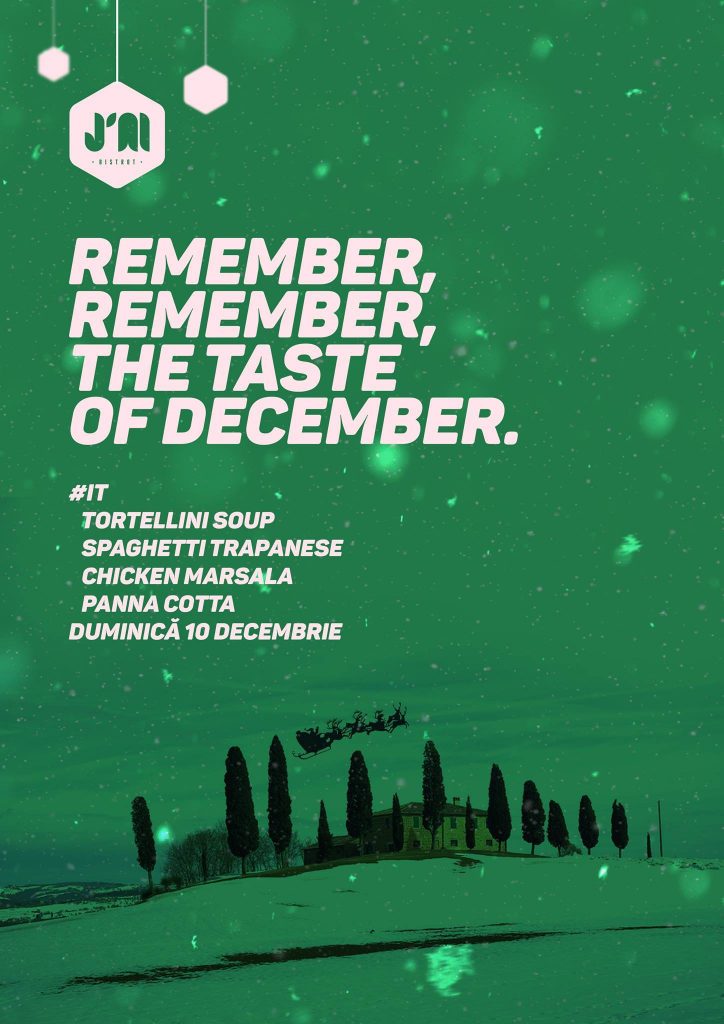 Please follow and like us: