Am intrat in decembrie si Revelionul e right around the corner, asa ca, daca nu ai planuri, am facut o lista cu cele mai cool petreceri din Bucuresti care-ti vor asigura o trecere memorabila in noul an:
The date. NYE – Revelion la Palat – ca intotdeauna, my personal favourite, The date ne surprinde cu o petrecere mai mult decat inedita, in cel mai dorit palat de tip muzeu din centrul capitalei, Palais Ghica Victoria. Si daca nu iti doresti chiar inghesuiala, afla ca avea chiar o incapere a palatului doar pentru tine si gasca ta de prieteni cu propriul ospatar.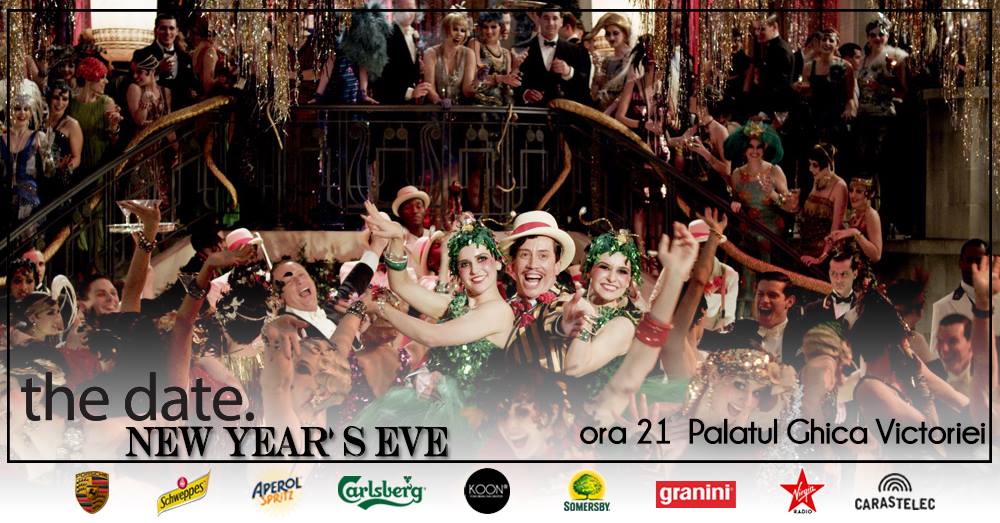 Nuit Sociale ☆ Maison Des Fleurs – Nuit Sociale pregateste o petrecere in una dintre cele mai frumoase case interbelice din Bucuresti, Casa Universitarilor. Dress code recomandat: sequins sau catifea pentru doamne si un costum negru cu camsa alba pentru domni. Open bar si bufet gourmet pentru o noapte glamour.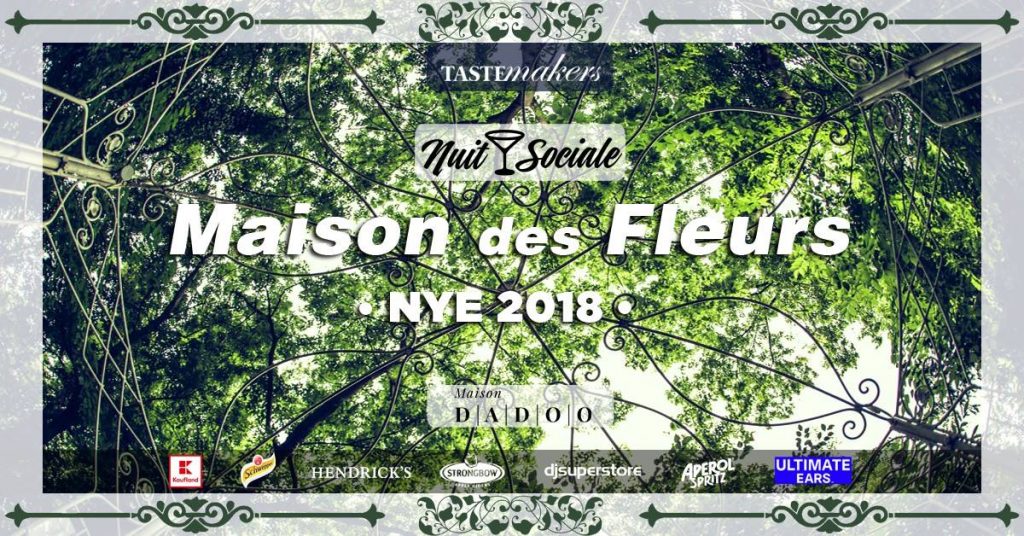 New Year's Affair at Radisson Blu Hotel – The Brunch Affair ne invita la o petrecere flirty, unde sa devenim secretul pe care oricine ar vrea sa-l descopere, si pentru asta, are grija sa puna tot hotelul la dispozitia invitatilor sai. Dress code: Sexy from head to toe.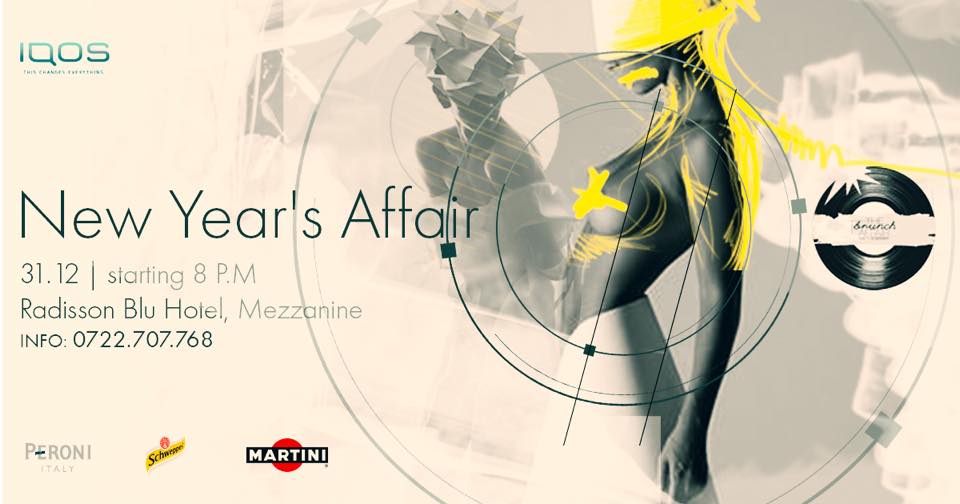 A Fallen Angel In Nirvana – L'Ondine promite o petrecere plina de magie in toate formele, ingeri cazuti si suflete decadente, o petrecere in 3 acte: CADEREA, VINDECAREA si RENASTEREA.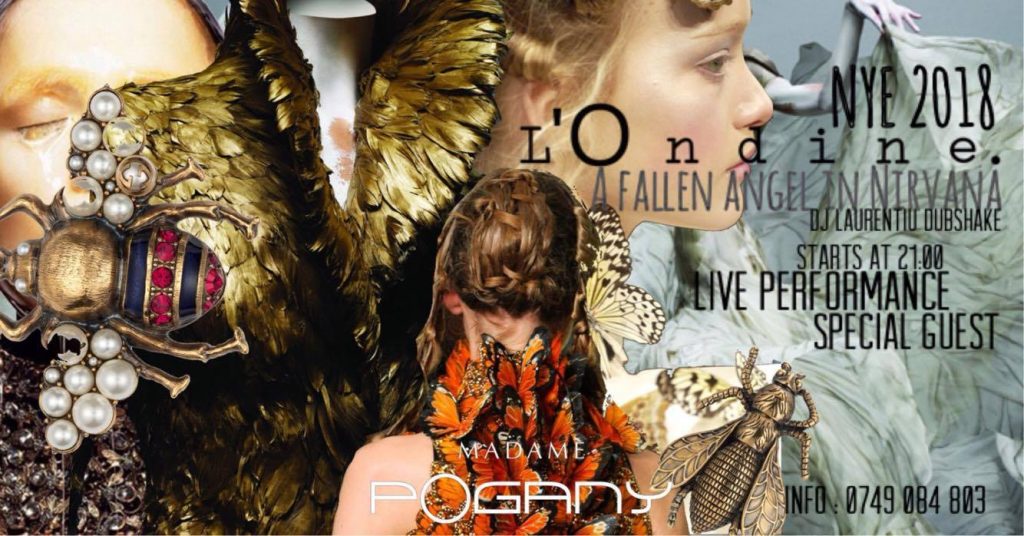 Revelion Nostalgia – Interbelic Cocktail Bar ne pregateste un Revelion nostalgic cu open bar si bufet suedez.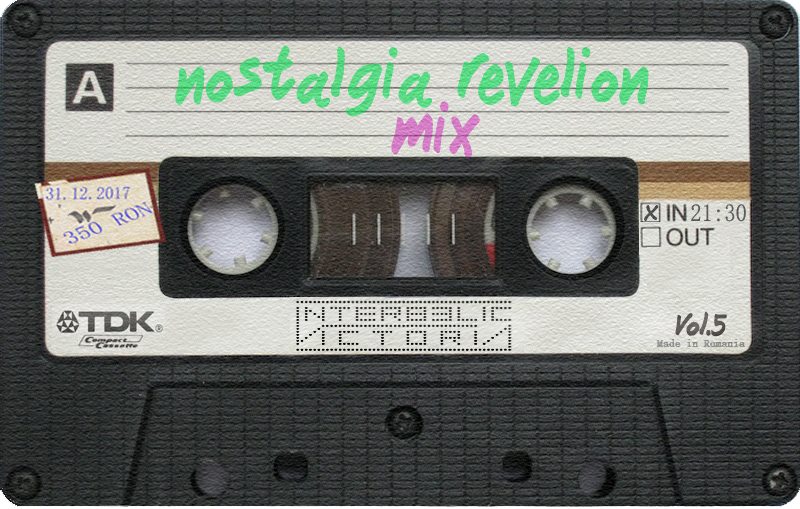 Anonymous presents: MAD WORLD – NYE 2018 – Anonymous pregateste o super petrecere cu muzica electronica. E mai mult decat un party, e un show cu artisti internationali, jocuri de lumini, scena de festival si multe surprize.

Inside Festival NYE 2017-2018 – O petrecere de anul nou ca un festival de muzica electronica pus in scena de Inside la Romexpo.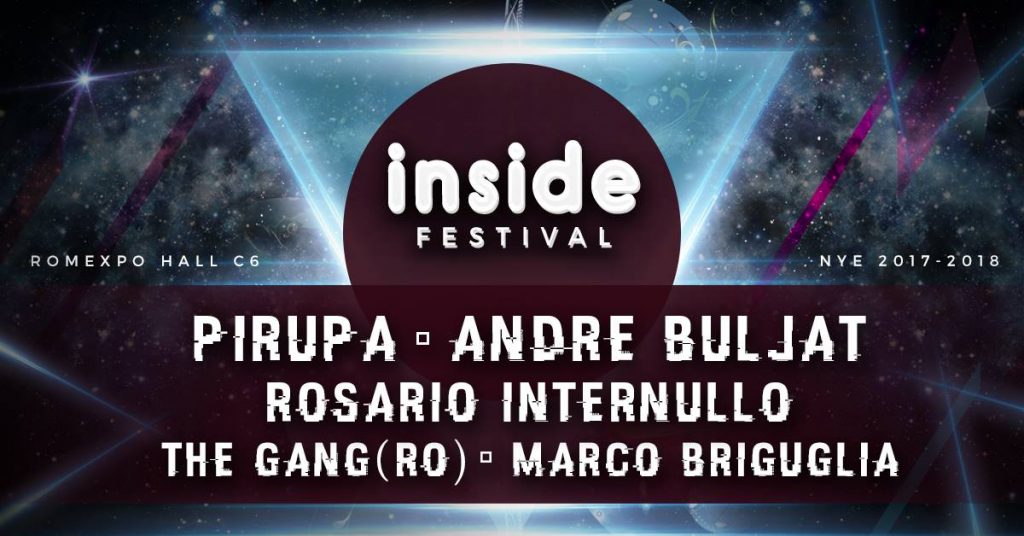 Dance & Shine – NYE 2018 / Expirat – Un Revelion intre prieteni unde poti fi tu si unde poti sa dance & shine. Aceeasi muzica buna, cu open bar si bufet suedez.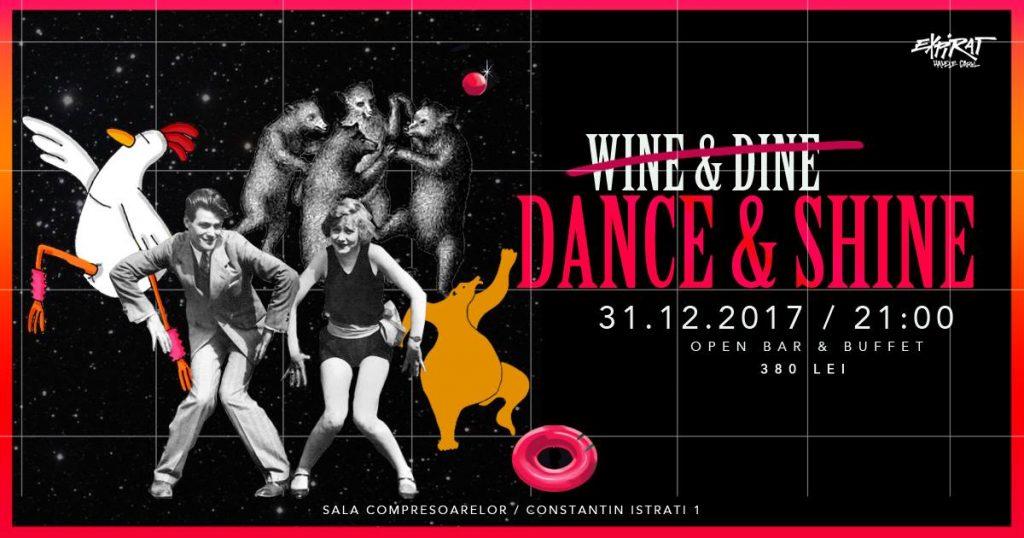 Revelion Yuva 2018@ Palatul Bragadiru – Dress to impress pentru un cocktail party la Palatul Bragadiru, cu vibe de vara.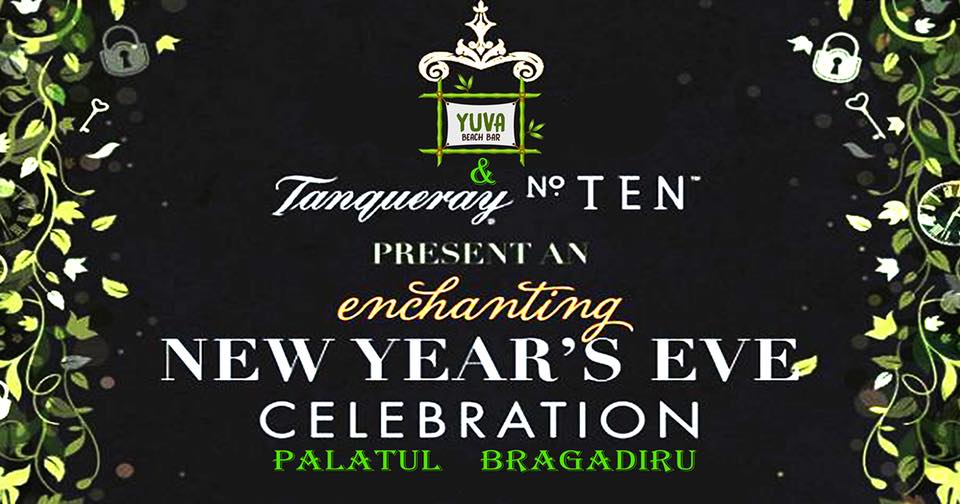 New Year's Eve @Flavours in the Garden – Un meniu semnat chef FOA, open bar, muzica live si un view perfect pentru artificii, totul la Clupul Diplomatic, pentru o noapte de anul nou memorabila.

Revelion Deschis – DESCHIS Gastrobar ne invita la un revelion atat indoor cat si sub cer deschis, printre artificii, zambete si caldura, vin fiert, cu prieteni si mult bine, dar si cu open bar si bufet suedez.

Revelion la casa de moda – Glamour, haute-couture, designer, models, caltwalk, spring/summer, fall/winter, magic, lights, make-up, retro, formal, funky, pret-a-porter, elegant, look-book, pop-up show, chic, silhouette, goth, casual, chokers, jewelery, hats, flats, high-heels – Pe scurt: Amphora's Secrets!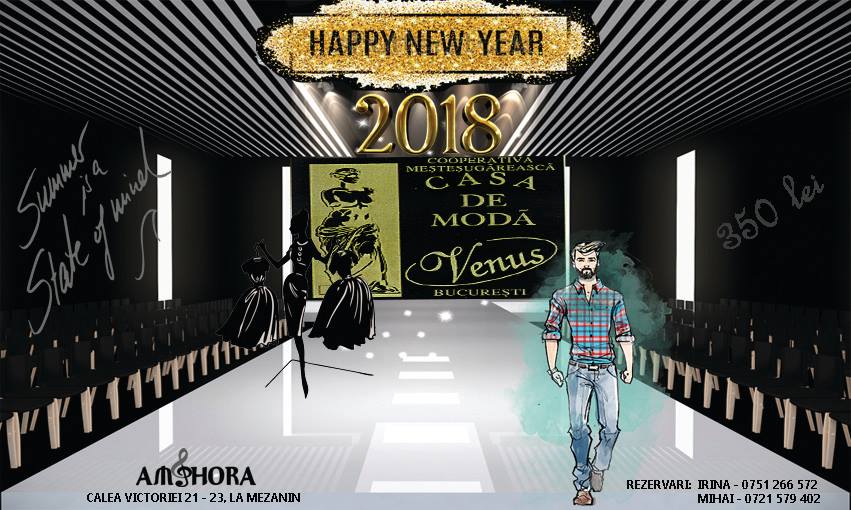 Galantar Gospodar. Revelion 2018. – In ultima noapte din an, sarbatorim gospodareste tot ce ne sporeste: prietenii adevarati, munca cu folos, gusturile noi si retelele vechi, la Pâine și Vin. 31 decembrie, de la 9 seara. Bucatarie si bar, pe alese si pe saturate.…
Emap va prezenta o selectie fina de jazz, soul, funk si disco.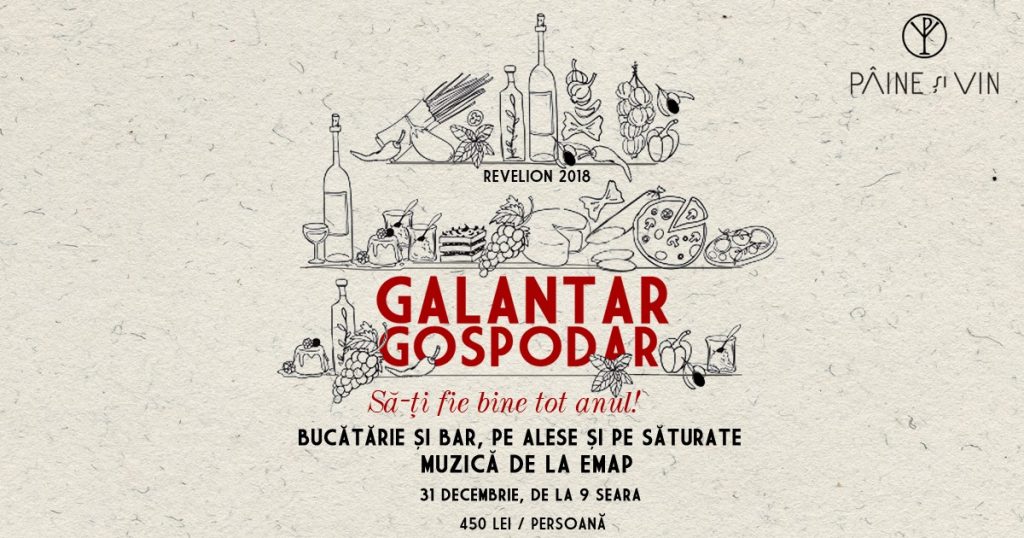 AMAIZEing New Years Eve Party – Inceputurile sunt minunate! Si pline de sperante, de frumos si de euforie! Vino alaturi de MAIZE farm to table sa intampinam impreuna noul an, inceputul unei noi povesti de viata, a unor noi prietenii si oportunitati!
aMAIZEING New Year Party va rasuna in micul Paris, la numarul 61A, incepand cu ora 10pm.
Si pentru ca iti doresti sa fii intotdeauna cu cei dragi in noaptea dintre ani, cei mici si cei mai iubiti sunt si ei bineveniti! Intr-un spatiu magic, colorat si jucaus, copiii cu varsta de peste 3 ani se pot rasfata in voie un etaj mai jos!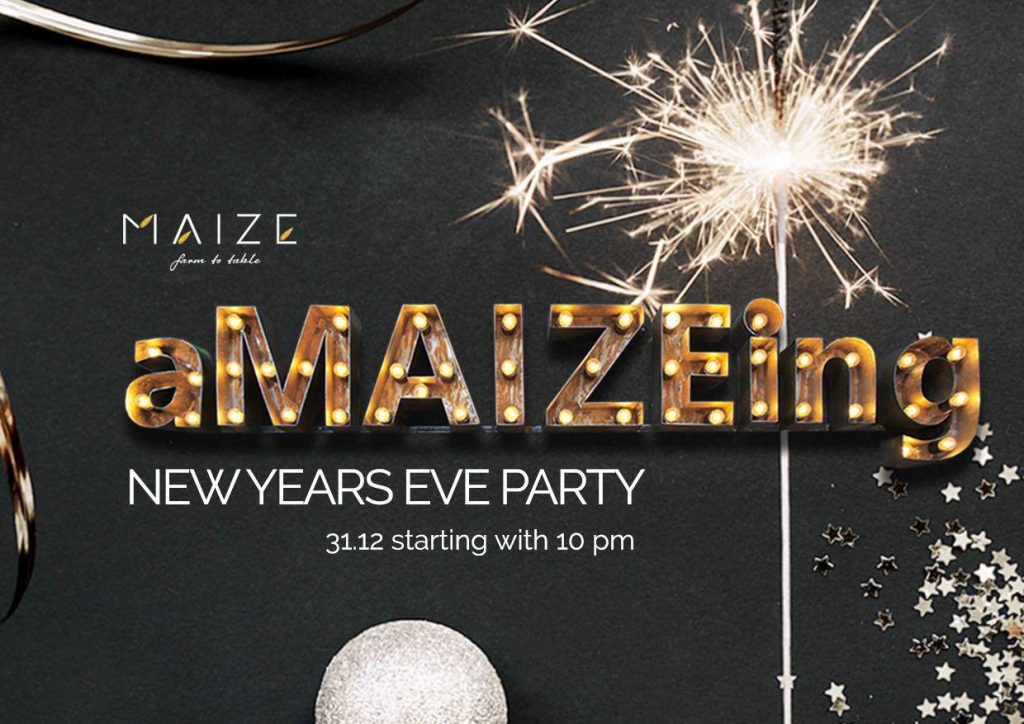 Party like a Gatsby on New Year`s Eve! – Joben Bistro Bucharest ne invita la cea mai glamour petrecere de an nou. A little party never killed nobody!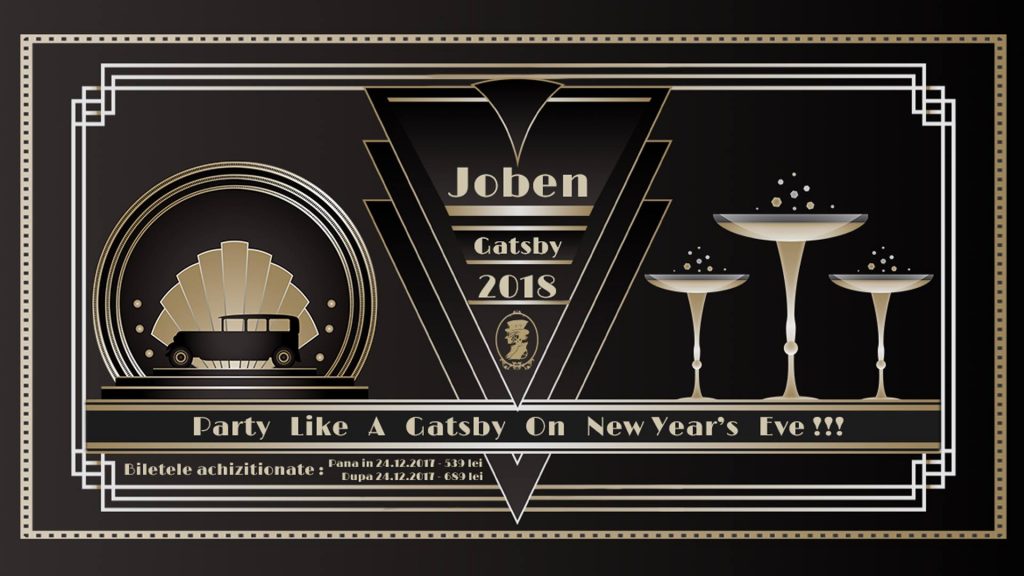 New Year's Eve Party Above The City! – Cel mai popular skybar din Bucuresti, Linea / Closer To The Moon la o petrecere de Revelion deasupra orasului.

NYE Bal Masqué / w. Taraf de Caliu – Apollo111 Barul ne invita sa incheiem anul cu un bal mascat si cu o reprezentatia live de muzica lautareasca cu Taraf de Caliu (Best Group in Europe & Middle East).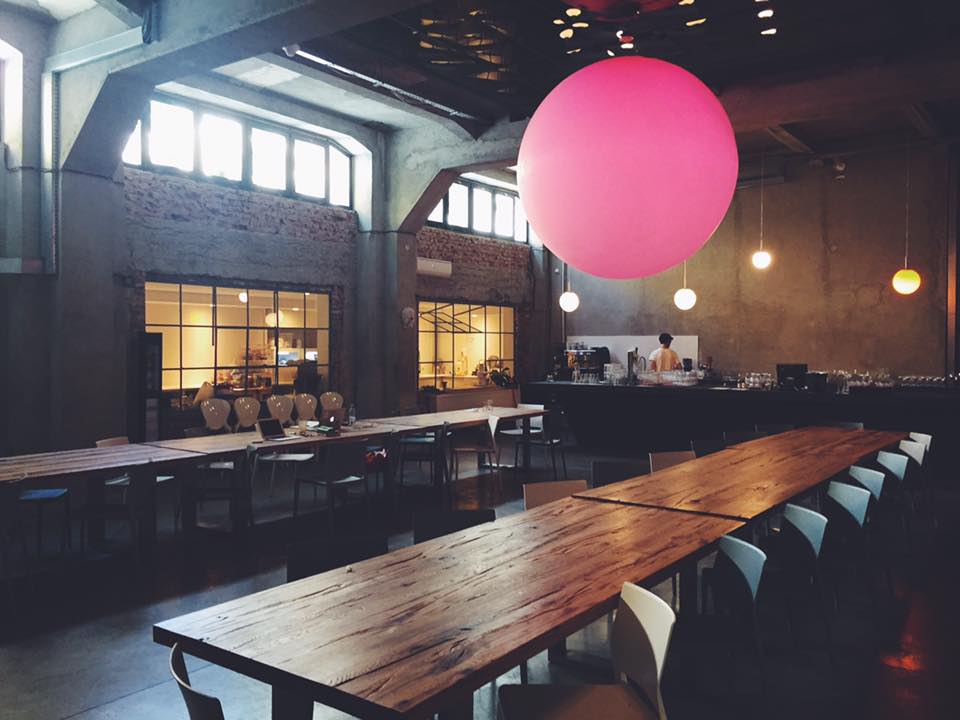 Trashy NYE & after – Petrecere pe stilul bairamului din tinerete cu prelungire in after party, marca Manasia Hub.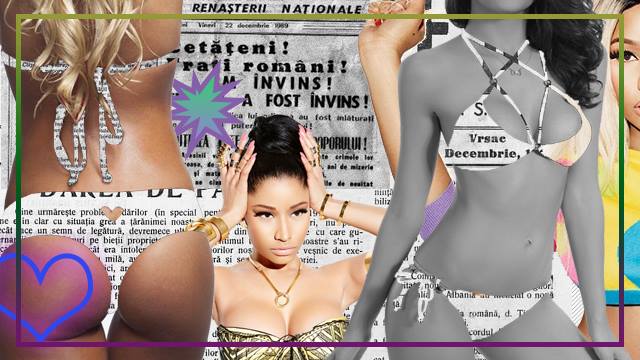 007 New Year's Eve – TAPO reinvie stilul James Bond in noaptea dintre ani si invita doamnele sa poarte cele mai alese bijuterii si domnii sa fie la 4 ace (cravata neagra e obligatorie).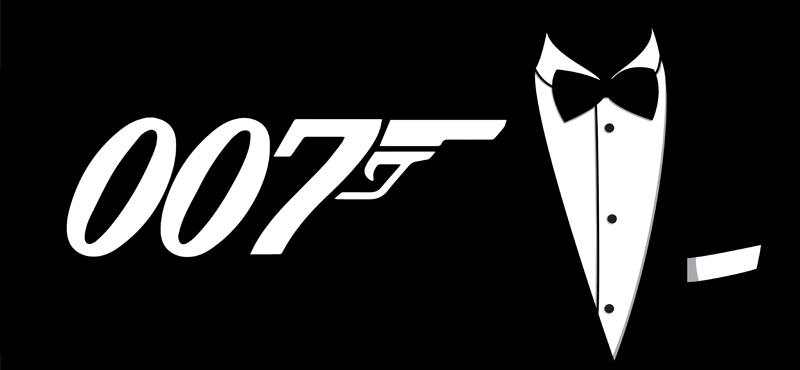 Revelion 2018 – Chefs Experience – Pregateste-te sa intampini anul 2018 glamorous, intr-un restaurant cu o atmosfera exuberanta, cu un meniu apetisant, atent selectionat de catre Chefii nostri, presarat cu delicatese si bauturi in regim de consum nelimitat. Muzica te va tine in miscare pana in zorii zilei pentru ca tu sa sarbatoresti alaturi de prieteni si familie, la Chefs. Experience.

Good NYE 2018 – Cel mai nou cool spot din oras, C-Lounge, ne invita la o petrecere de Revelion in stil, cu all inclusive open bar.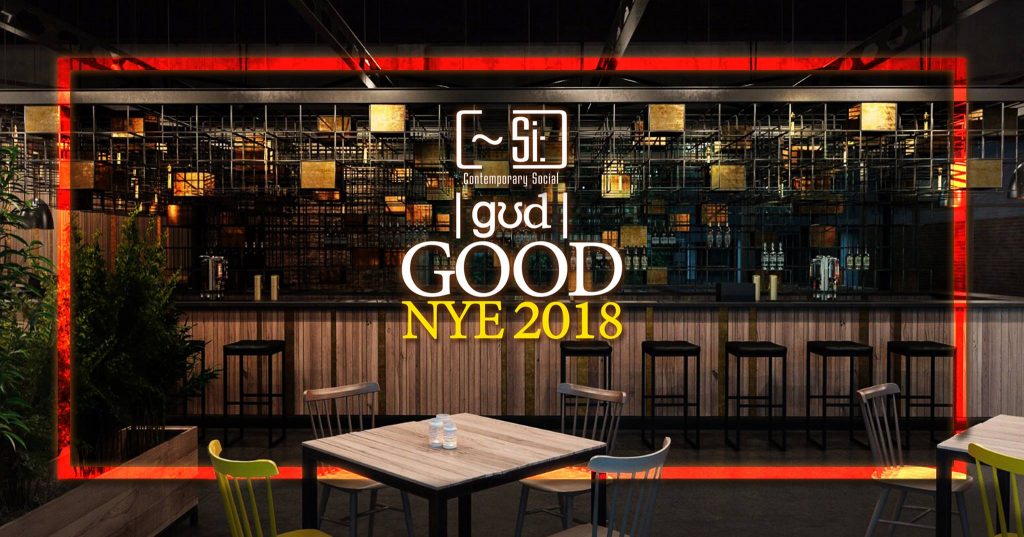 REVELOVE – Gaia BoutiqueClub sarbatoreste, nu doar noul an, ci si dragostea, dragostea pentru bunul gust, stil, rafinament, unicitate, creativitate si prietenie. Dress code: Elegance. That's all. Music & Emotions by Mihai Leonte.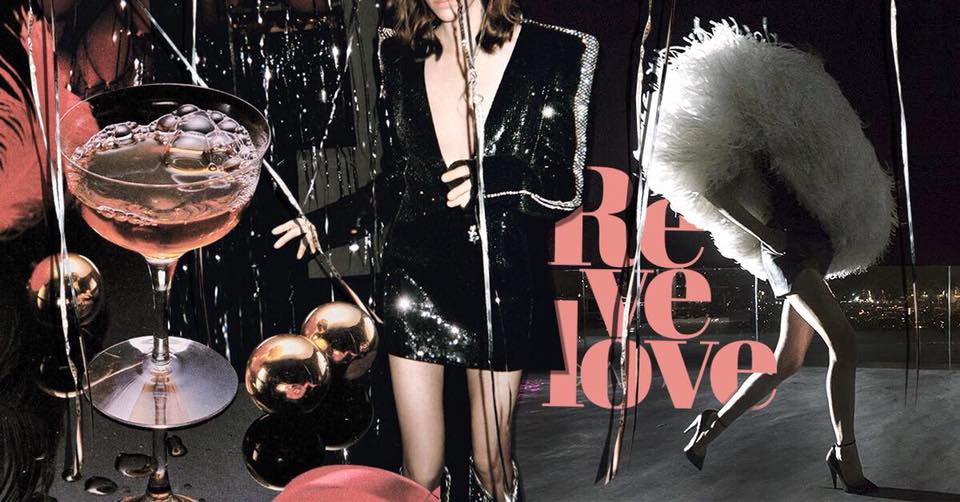 Inglorious New Year's Eve Party – Romanian Insane Barbeque and Sauces – RIBS ne invita la un Revelion luxos si decadent, cu mancare buna, DJ set, dar si muzica live.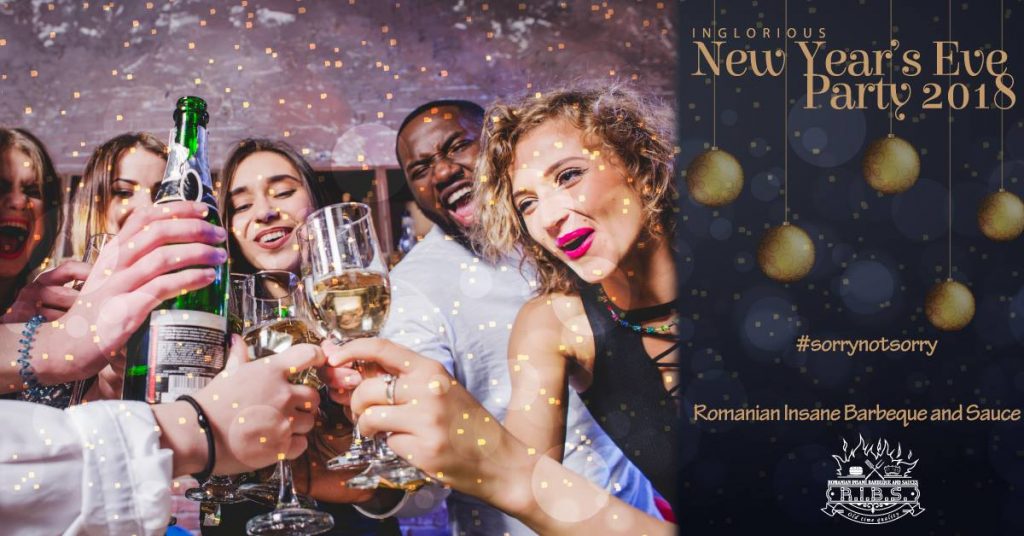 Please follow and like us: