Weekend-ul de Dragobete vine incarcat de evenimente. Fie ca vrei sa sarbatoresti dragostea, sa o intalnesti la un party sau doar sa te distrezi cu prietenii, arunca un ochi pe lista de mai jos si sigur vei gasi ceva potrivit:
The date. take me to church – Primul party Thedate aduce la Las Vegas-ul la Il Locale si ne promite o seara plina de suprize. What happens in Vegas, stays in Vegas!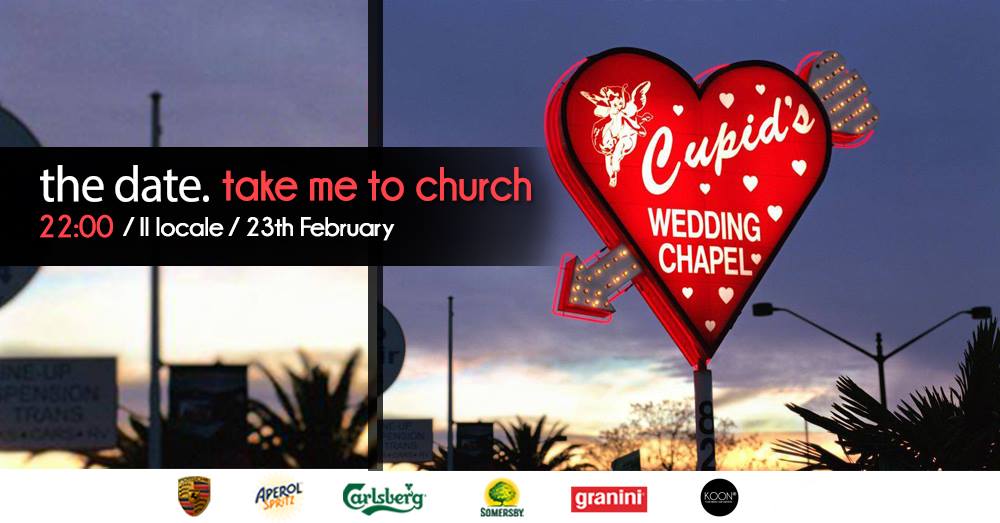 Nu meriți dragostea mea – L'Ondine ne aminteste de dragostea din liceu cu un party pe vibe-uri anii '90 si '00 la Embassy Romana.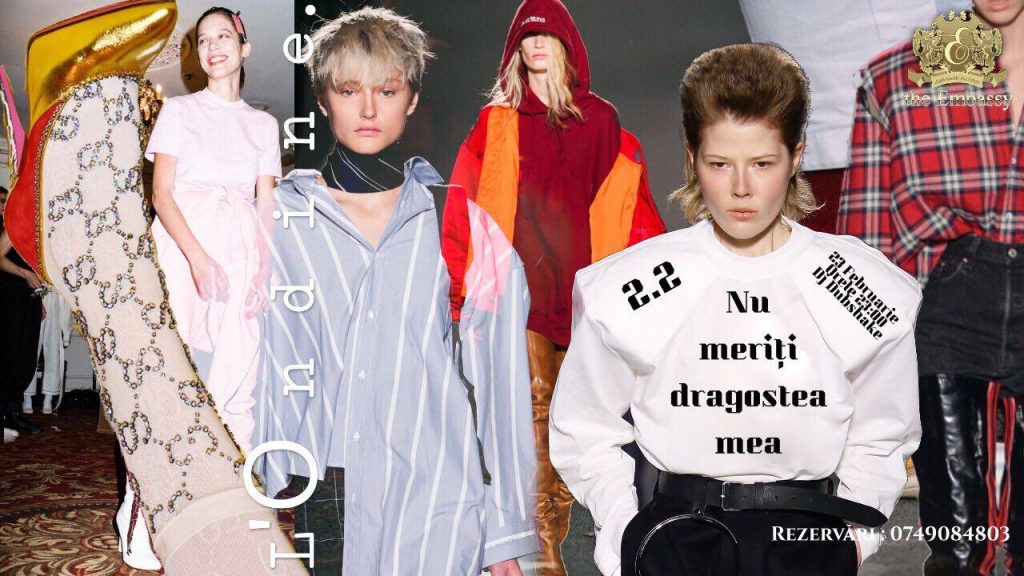 Grimus/Lansare album Unmanageable Species – La 4 ani de la anteriorul album, "Emergence", Grimus revine cu materialul Unmanageable Species.Invitati: Like Lovers, Fine, It's Pink, Doru Trascau (The Mono Jacks), George Gadei (TRAVKA), Alexandra Ungureanu.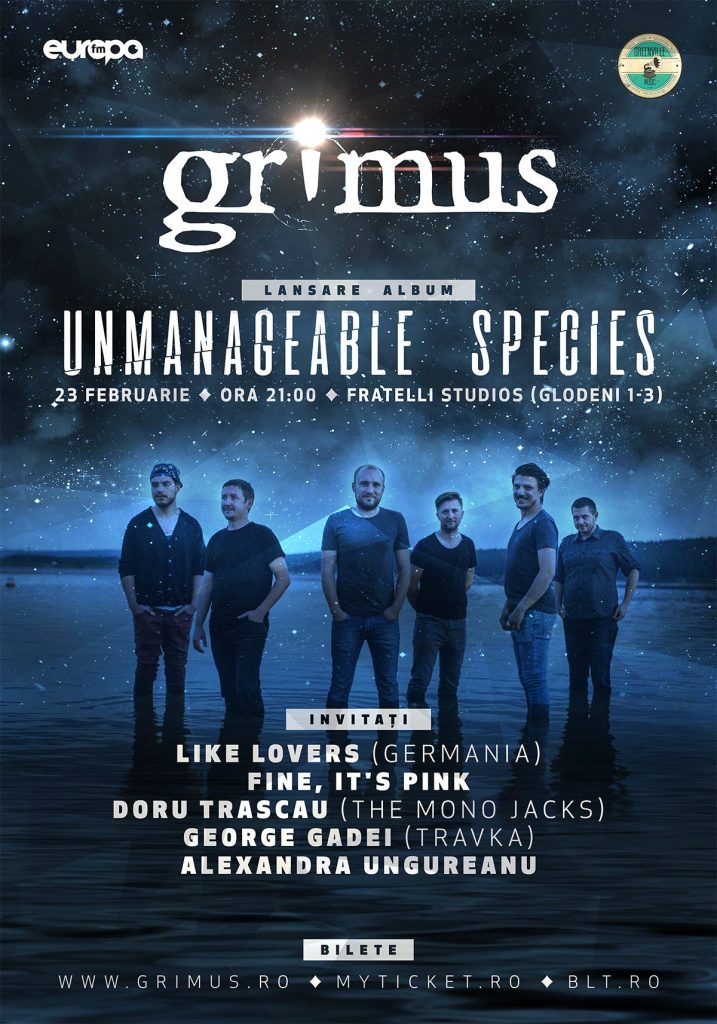 Half is Free – Festival de shopping, Branduri renumite la jumatate de pret pentru fashionista din tine. Intrarea libera.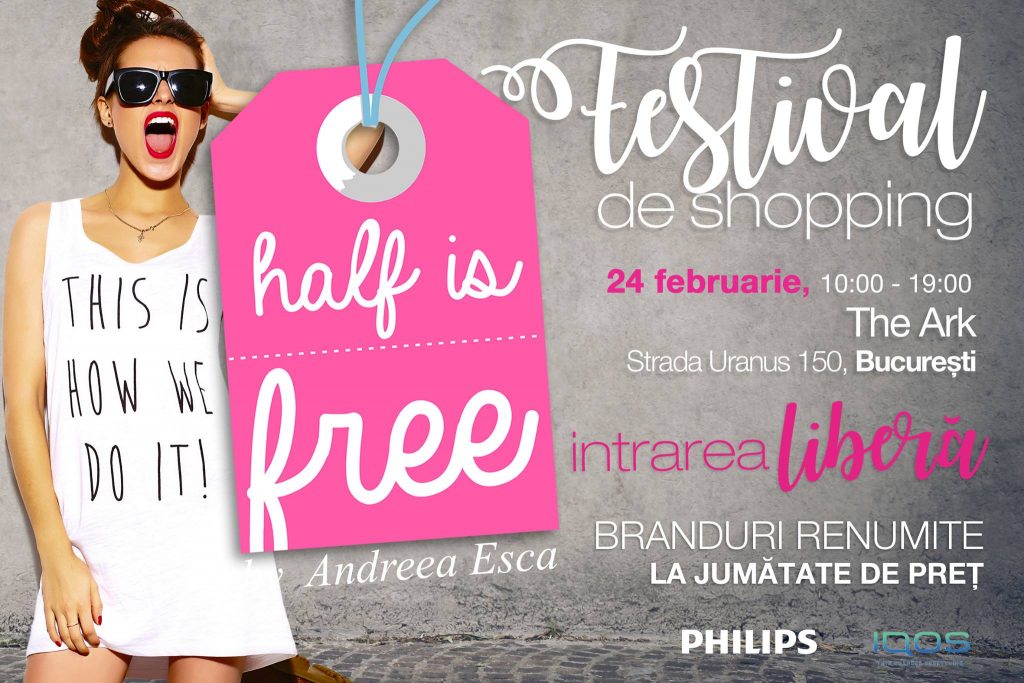 Dragobete vine sa desfete! – De Dragobete sarbatoreste iubirea cu un meniu de degustare special, creat de Chef Florin Nicu:
– Mille-feuille cu avocado, creveti si sos de mango
– Amuse bouche din branzeturi fine
– File de somon nordic cu mazare tanara zdrobita, baby spanac si sos Dijon
– Muschi de vita argentinian cu cartofi mov si sos brun
– Tarta toscana cu ciocolata, alune de padure si merengue
Ei adauga cate un pahar de vin, muzica buna si un set-up perfect pentru (de)conectare si rasfat.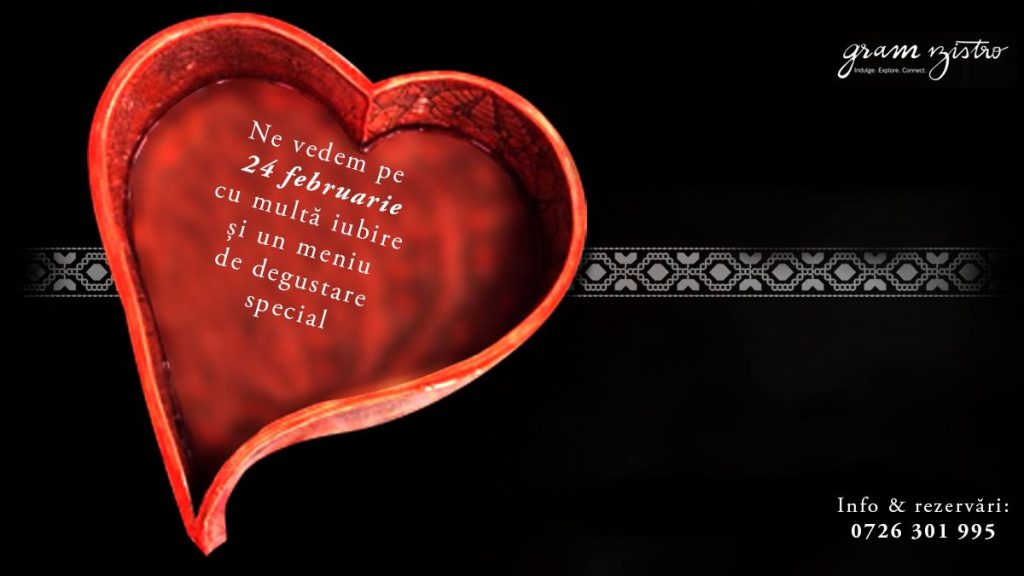 Dragoste autentica romaneasca in forma si simtire! – Signature Menu by Alex Petricean. Pasiune, inovatie si autenticitate. O calatorie culinara in cele mai frumoase zone ale Romaniei. Meniu inspirat din cartile lui Radu Anton Roman. Totul la MAIZE farm to table.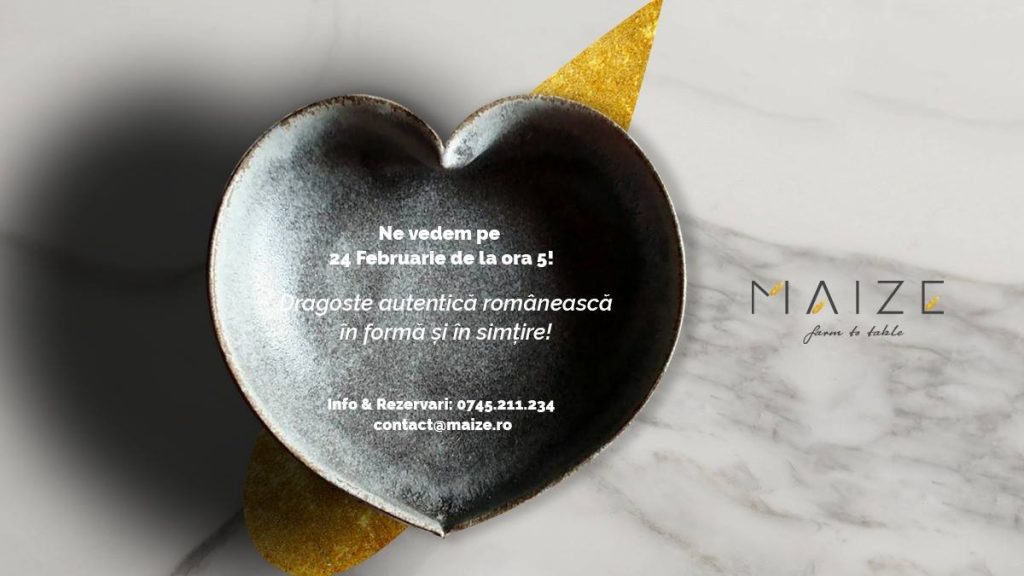 De Dragobete | B3TON Restobar – B3TON RestoBar va invita sa va dati intalnire intr-o locatie moderna si sa celebrati Dragobetele. Orice cina in 2 va primi din partea noastra un desert special creat de Chef Silviu Furdui: "Crema catalana cu jeleu de zmeura si bezele crocante cu limoncello"!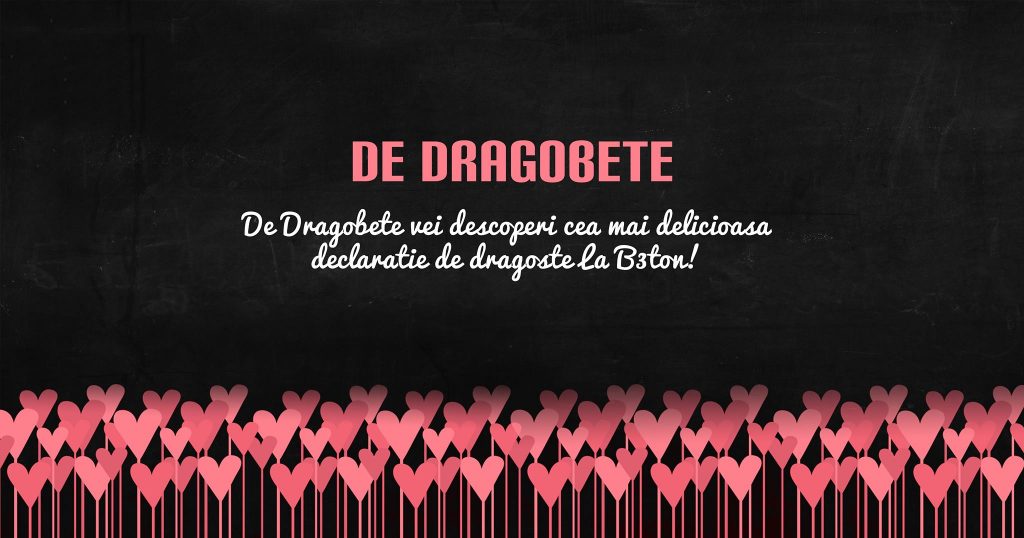 9 piese de teatru remixate – concert: Alex Stefanescu – 9 piese de teatru faimoase, repovestite, cantate si parodiate pe muzica de actorul Alex Stefanescu, in duet cu chitara lui. Intra in lumea marilor creatii dramatice cum ar fi "Romeo si Julieta", "Hamlet", "O scrisoare pierduta" si altele, intr-un fel neasteptatsși original. Cine le-a citit, le redescopera intr-o lumina surprinzatoare, iar cine nu, cu siguranta va prinde pofta de a merge la biblioteca sau macar să caute filmul pe IMDB. E ca un ghid teatral atat pentru initiati, cat si pentru profani, pe o paleta muzicala larga, colorat de rasete si energie buna de luat la pachet.

Nuit Sociale ☆ Nuit Blanche – Nuit Sociale ne invita la un party classy la Palatul telefoanelor. Dress to impress with a touch of white si pregateste-te pentru o noapte memorabila.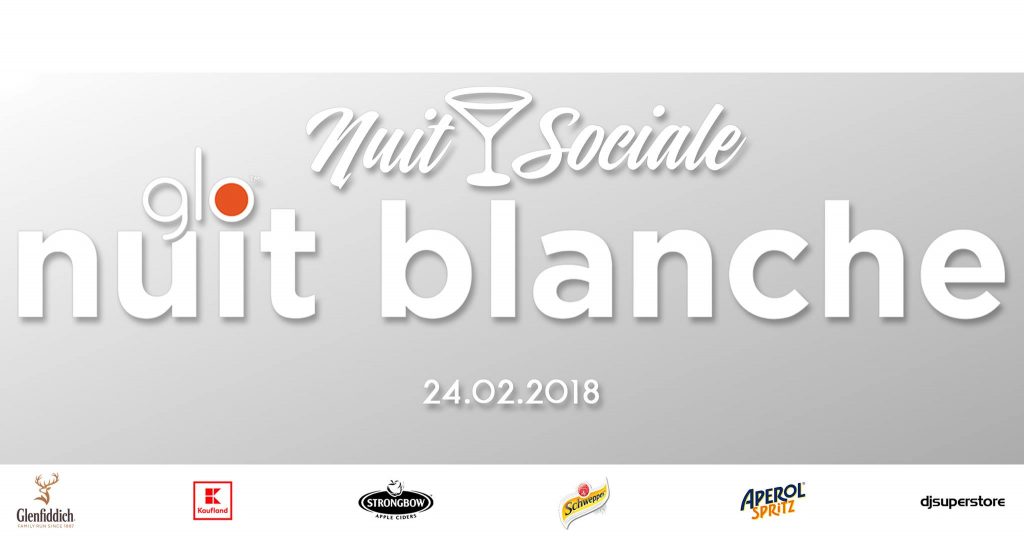 We Singing Colors live la Madame Pogany – De Dragobete Madame Pogany ne invita la un concert al trupei indie-pop We Singing Colors.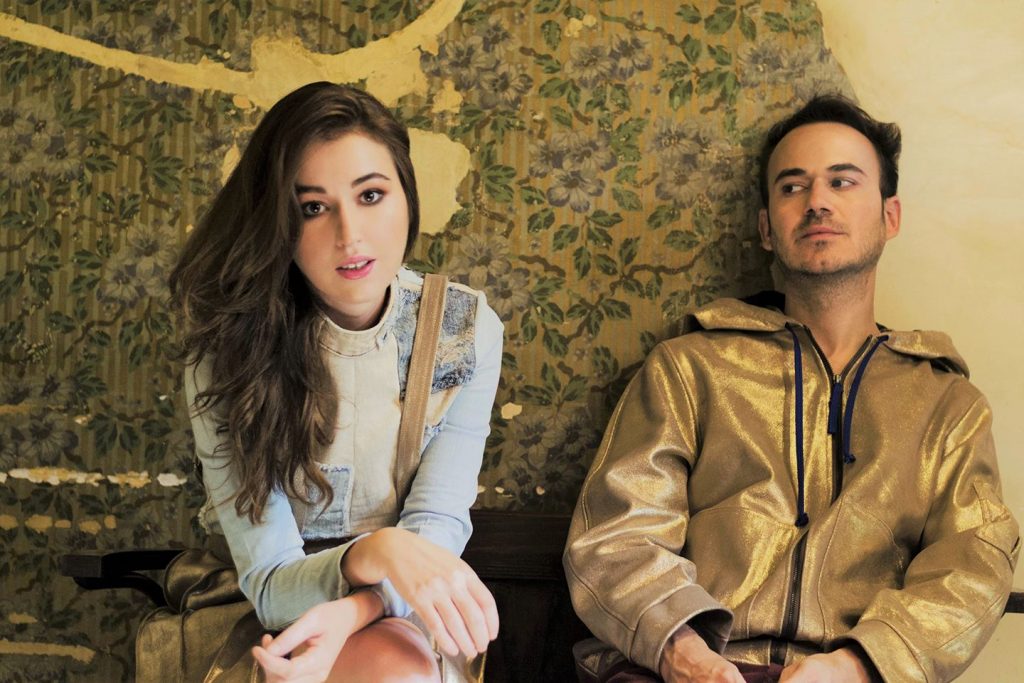 Bucharest Shortcut Cinefest – February Short Film Marathon – o noua editie #bscfest la unteatru cu povesti care au colindat o lume-ntreaga.

Brunch in the Sky – Nimic mai potrivit pentru o zi de duminica decat un brunch cu view la 18 Lounge.
Please follow and like us: