Daca tine vremea cu noi, ne asteapta un weekend plin de petreceri si festivaluri in aer liber:
The date. Rooftop that never sleeps – Thedate face rooftop party la Promenada pentru al treilea an consecutiv, sarbatorind astfel 2 ani de existenta. Hai si tu la cea mai cool petrecere din nordul capitalei.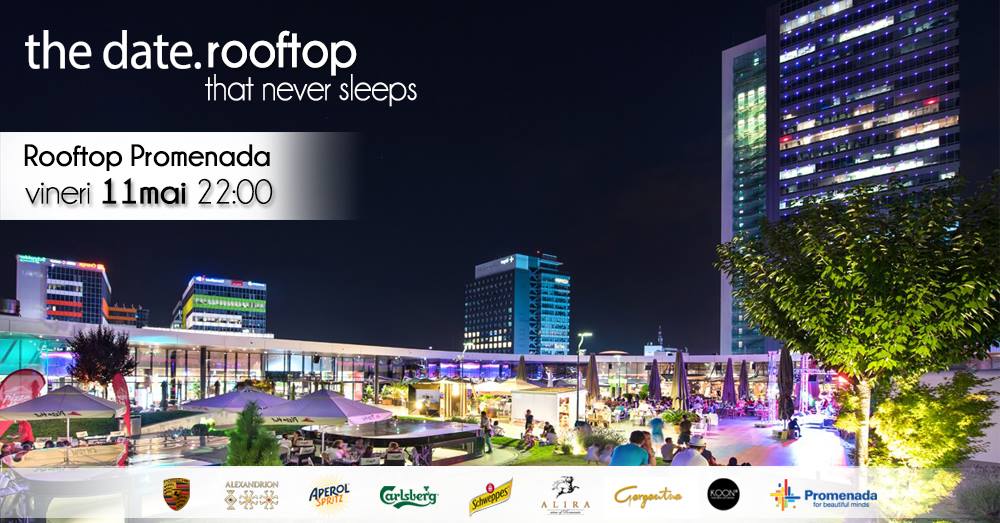 Bucharest Coffee Festival 2018 – Evenimentul care aduce impreuna toti iubitorii de cafea si profesionistii in domeniu, are loc din nou, in weekend, la Hanul Gabroveni.

BurgerFest 2018 – Cea de-a patra editie BURGERFEST, singurul eveniment din Romania dedicat in exclusivitate burgerilor, are loc intre 11 si 13 mai, la deja cunoscuta locatie din Barbu Vacarescu 162 – 164, Verde Stop Arena.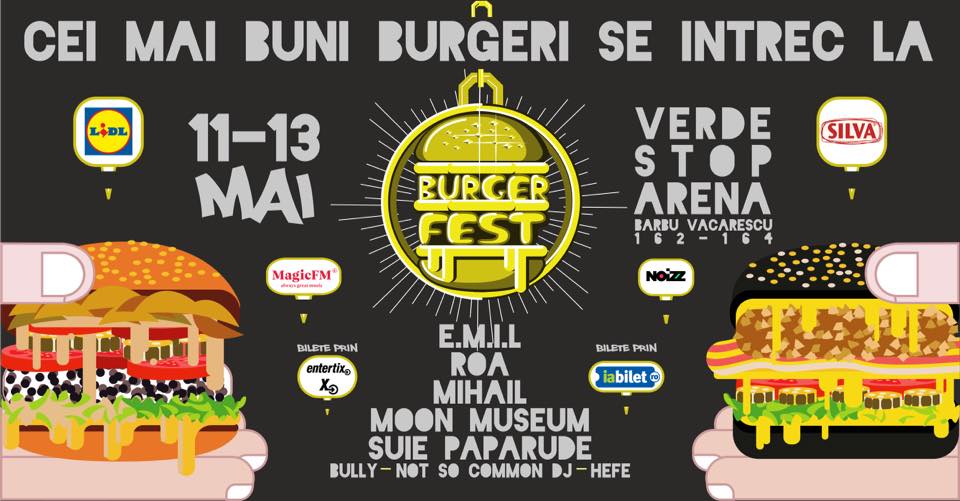 Tapo Summer Garden – Tapo isi deschide gradina in aceasta vineri cu o petrecere pe masura.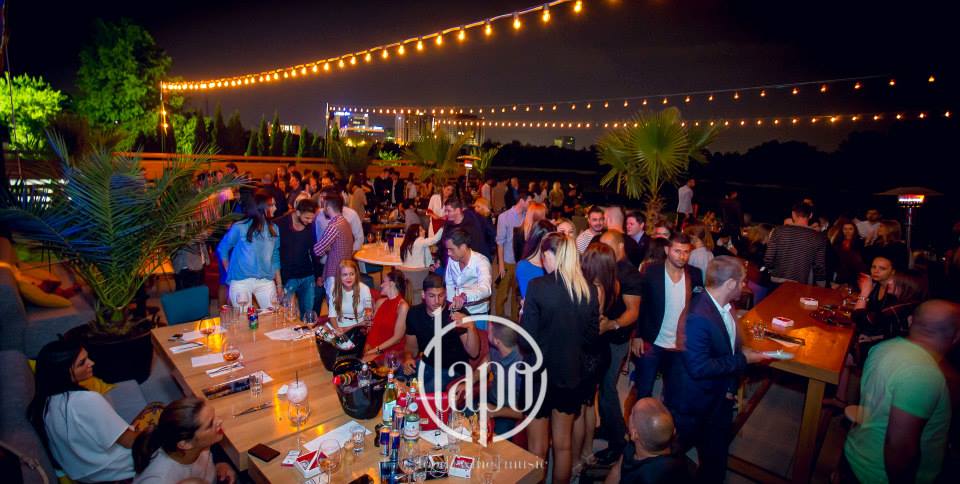 Re-Think: Simion Bogdan-Mihai LIVE | 14thLANE – Simion Bogdan-Mihai aka Samanul Mut revine pe 11 Mai la 14thLANE, de data aceasta insotit de cativa invitati!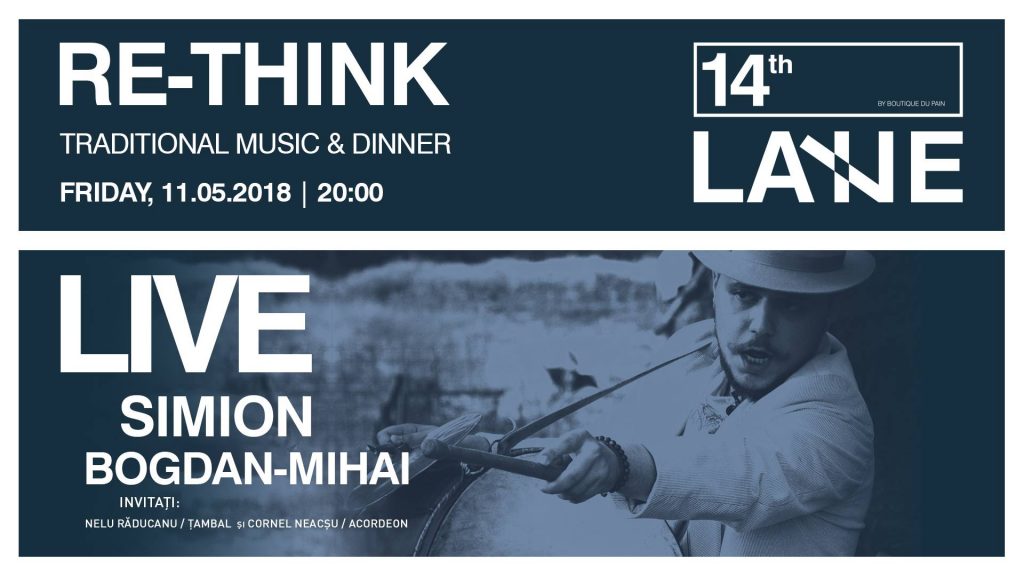 Bal Miraj 2018 – La "Bal Miraj", lumea minunata a dansului ti se va dezvalui intr-un decor si intr-o atmosfera cu adevarat spectaculoase: pe parcursul a doua zile, concertele, atelierele de creație, dansurile moderne si de societate, desfasurate in aer liber vor transforma parcul Regele Mihai I (Herastrau) din Bucuresti intr-o oaza de bucurie, muzica si culoare! Parcul se va deghiza, astfel, intr-o sala de bal, unde muzica si dansul se vor imbina intr-o armonie perfecta si in care tinerii de toate varstele sunt asteptati sa petreaca doua zile pe ritmuri moderne sau sa se lase cuprinsi de fascinatia valsului.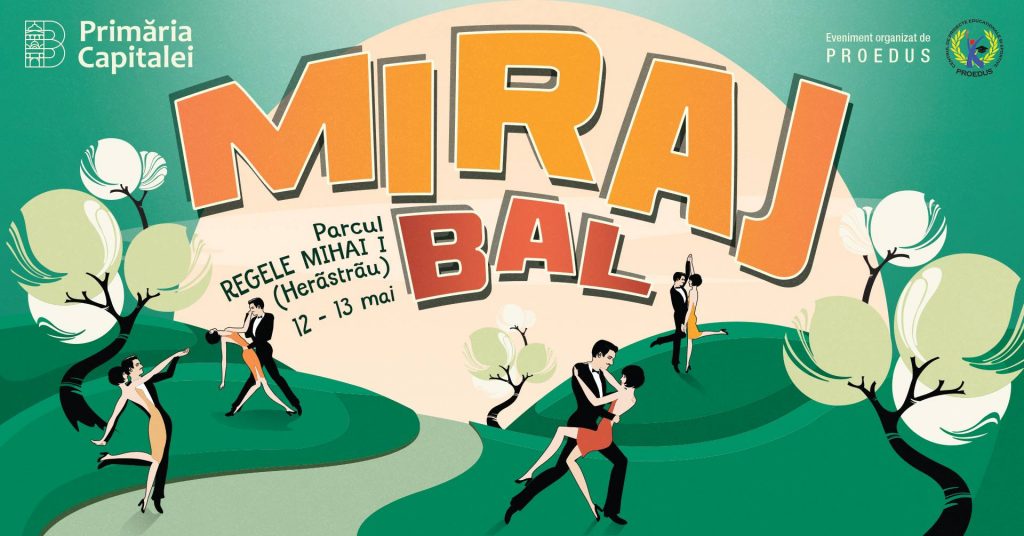 VRTW // Opening Gradina Dorobanti – Gradina Dorobanti, mica oaza de verdeata din mijlocul orasului, se redeschide oficial sambata cu un eveniment marca  Vinyl, Rum, Tapas & Wine.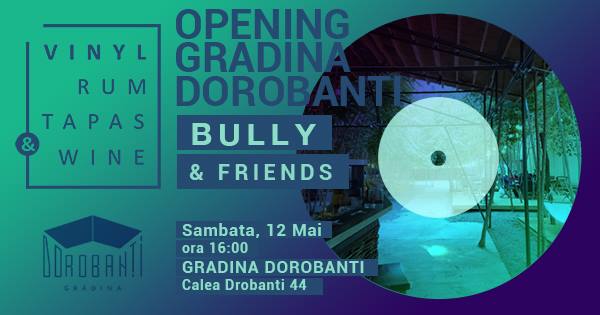 5 years of nicecream.fm w/ Psychemagik – nicecream.fm sarbatoreste 5 ani de existenta cu un super party intr-unul dintre cele mai cool spatii de evenimente din Bucuresti  Deschis Atelier.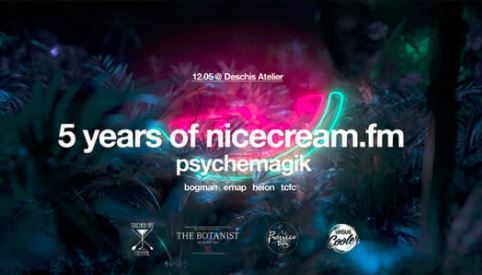 Orange Crush Weekend – Hangar Gastropub este un HUB de antrenament si cultivare a GUSTULUI. Propunem, curatoriem si armonizam sub acelasi acoperis o varietate de produse artizanale de calitate de origine cunoscuta. Sambata asta ne distram cu portocale! Ground Zero Beer au luat coaja, au curatat-o bine si-au folosit-o la noua transa Deranj Oranj. Sizzle Kitchen a luat pulpa, au stors-o, si-au pus ratele la copt incet. Confirate cu portocala! Origo Coffee Shop pregatesc din cafea un coldbrew racoritor cu portocale.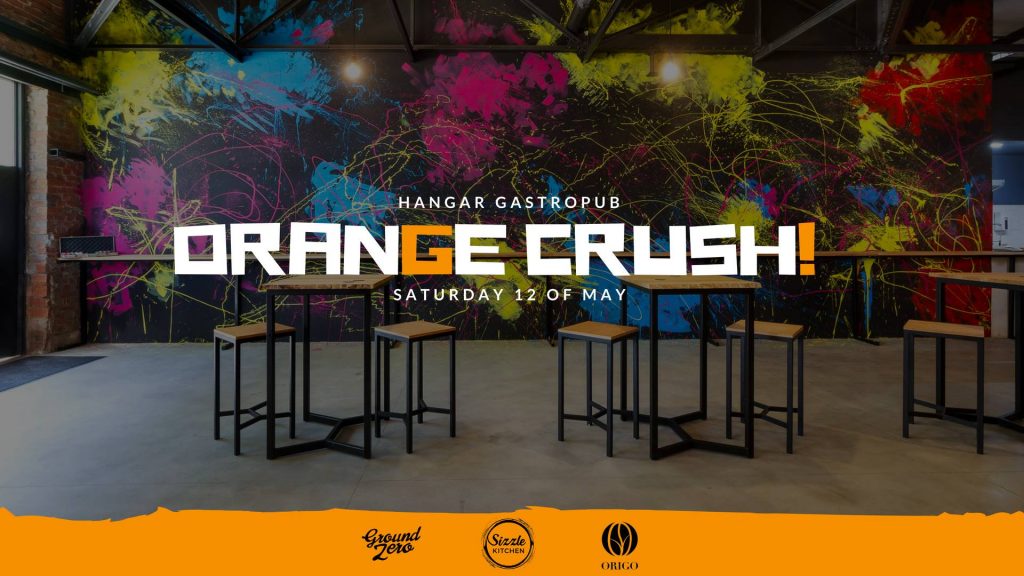 Speed it Up [at] Autoklass, 12.05.2018 – Pregateste pentru o noapte de viteza, in cea mai noua locatie Autoklass. Party marca The Brunch Affair.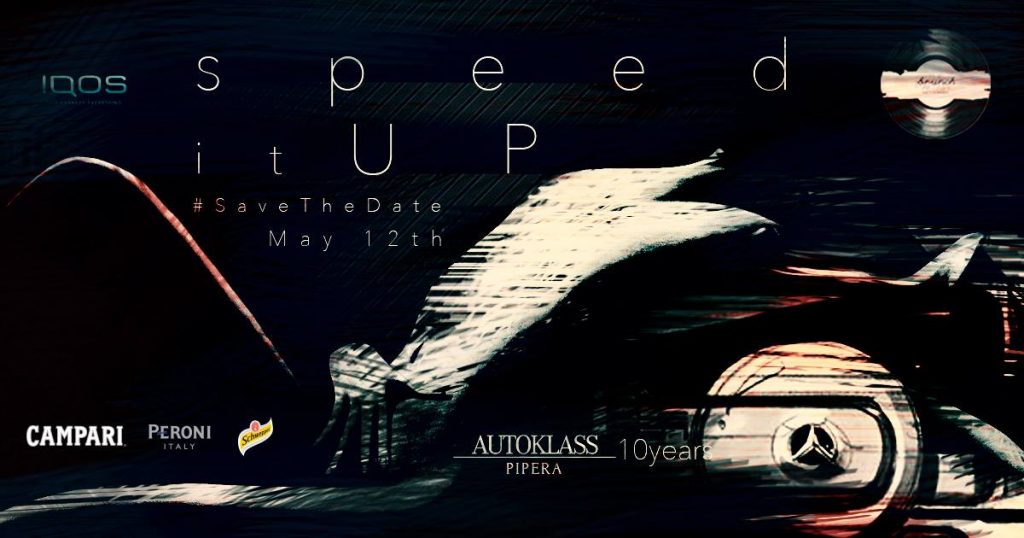 Nuit Sociale ☆ Autre Chose – Duminica, 13 mai, în Piața Amzei, Nuit Sociale anunta un nou eveniment – "Autre Chose". Ceva diferit, pe platoul pietei de pe strada PiaTa Amzei, in plina zi.
Pentru prima oara in 2018, Nuit Sociale anunta un eveniment duminica, pe zi, in aer liber, intr-o
locatie speciala pentru de iubitori de socializare. Se anunta surprize si o atmosfera de neratat. In premiera la Nuit Sociale, pe 13 mai, vom asculta un live dj set de la PBR Streetgang, iar
rezidentii Oktopus si Radu Nicolaescu vor intregi atmosfera de duminica.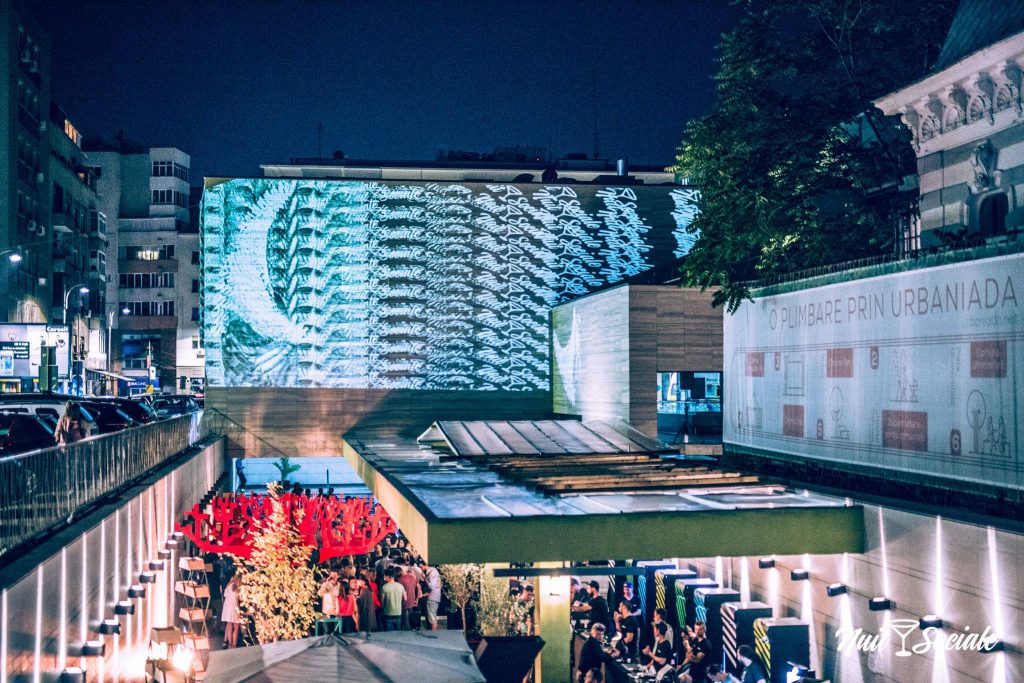 Bucharest Gelato Outlet – Primul Gelato Outlet va ajuta sa mancati cel mai titrat gelato romanesc, direct la pravalia atelierului Gelato D'Amore, ca odinioara.
Platiti doar 2,5 lei/ cupa si numai 50 lei/ kg take away, cea mai tare oferta din lume!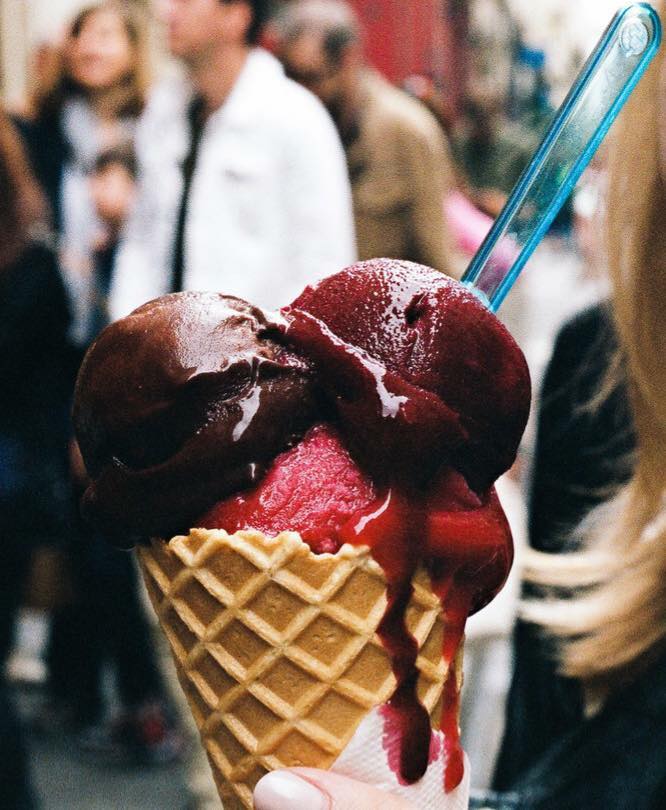 Chicago – Studentii din anul 2 de la UNATC, pun duminica in scena celebrul musical Chicago la Studioul de Teatru – U.N.A.T.C. "I.L.Caragiale".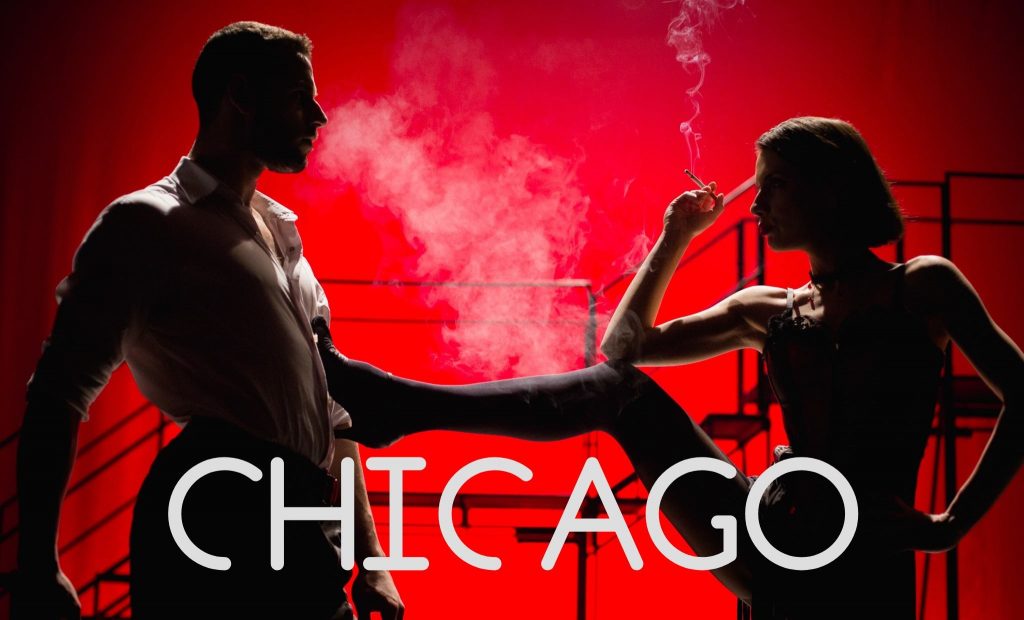 Please follow and like us: