Avem din nou un weekend prelungit, plin de evenimente in aer liber. Tu ce planuri ai pentru weekendul asta?
The date. Hide & Seek – Pe 1 iunie spargem tiparele de adulti si ne intoarcem la copilarie.
Diferenta e ca acum nu o sa mai fumezi la coltul blocului si nici nu mai postesti o bere cu toata gasca, in rest vei avea parte de muzica misto cu care ai crescut, de jocurile care te-au dus de la copilarie la adolescenta si de multe alte surprize marca the date.
Ai curaj pentru o partida de Adevar sau Provocare la the date. hide & seek?
Pregateste-te sa iti dezlantui your inner child!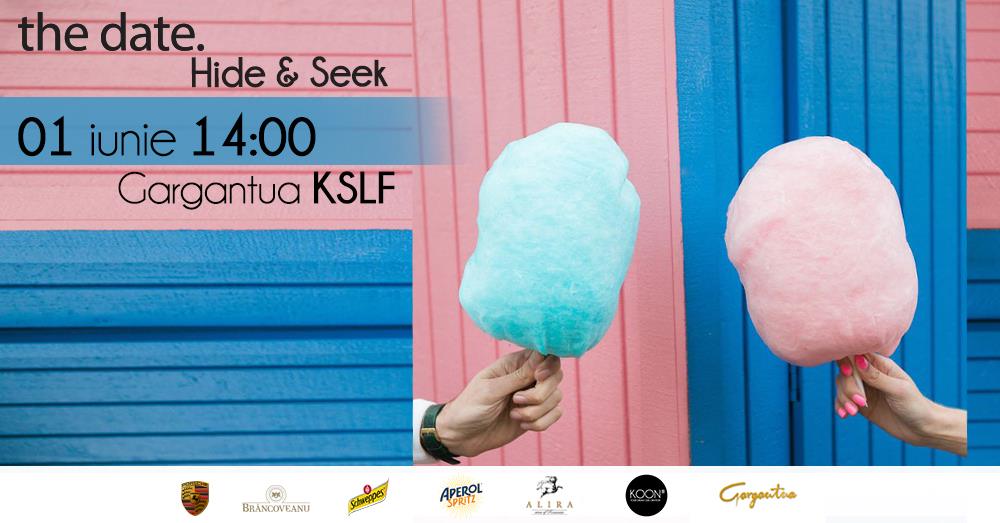 Femei pe Mătăsari #8 – Festival Urban – O noua editie de Festival Femei pe Matasari #8 – Forever Friends! 3 zile in care o sa celebram femeia si puterea ei de a face lumea mai frumoasă.  Ca in fiecare an, strada Matasari se transforma intr-o poveste bine scrisa – despre prietenie, despre curajul de a construi, despre arta si frumusete. Muzica va fi asigurata de: Urma, Firma, Amadeus – Electric Quartet, Lucia, Aida și Noi, Temple Invisible, Omu Gnom, Jean Gavril, Kepler not Kopernikus, Dl GOE, The Details, Day Day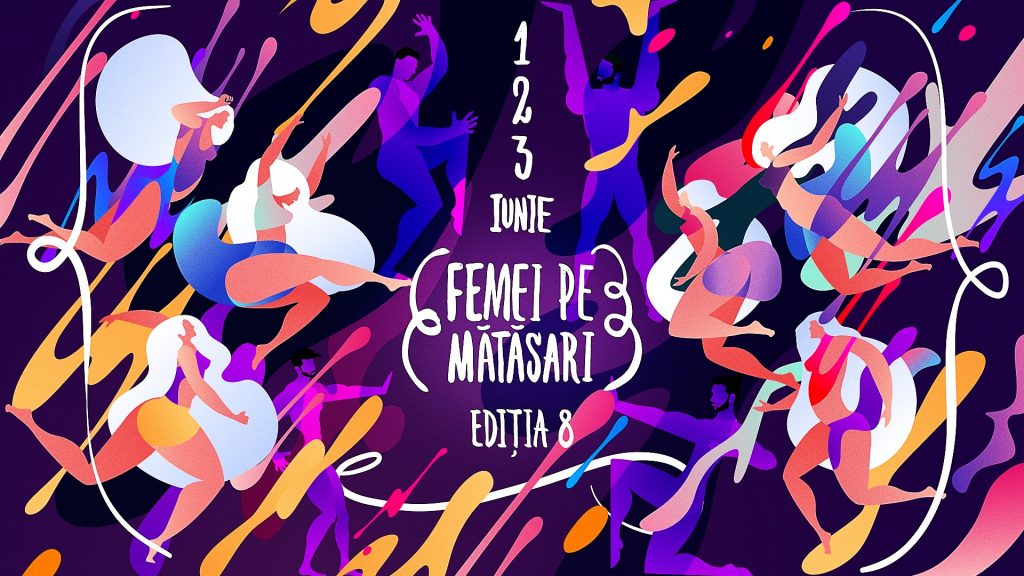 Nostalgia – editia 1 –  Interbelic Cocktail Bar se muta in strada cu slagarele copilariei noastre si ne asteapta la un mega party in fiecare seara din acest weekend prelungit.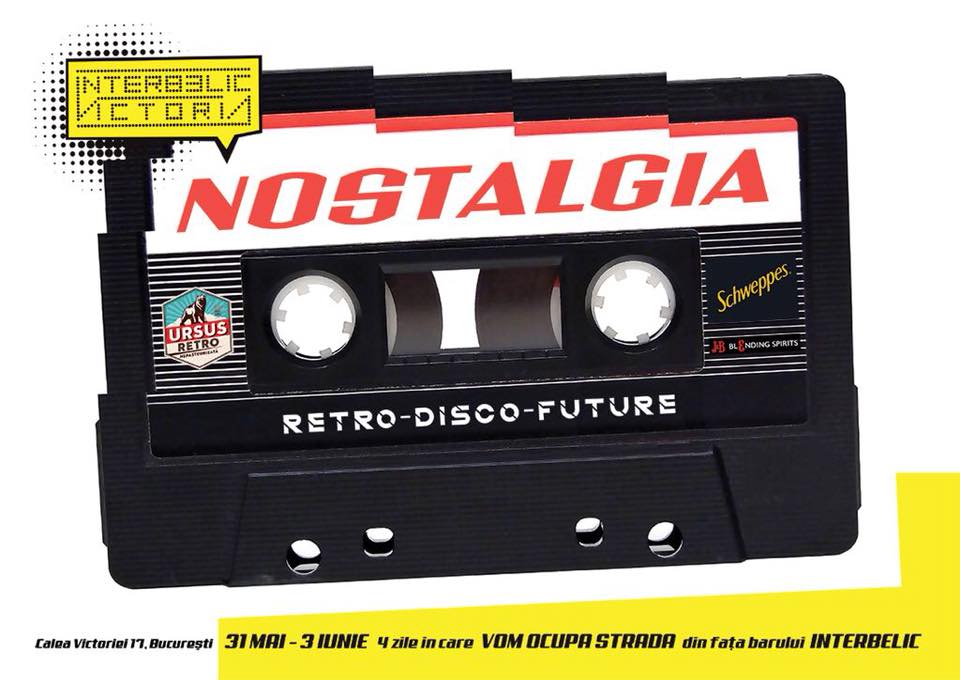 Booha presents EC Preview with Sam Divine – Booha vine in Bucuresti cu Sam Divine, sa te incalzeasca pentru Electric Castle.
1 Iunie, la Food Circus (Si-Lounge), in cea mai awesome locatie outdoor din Bucuresti, reluam experienta traita la EC cu un party ca in diminetile alea beton de la Castel. Pe langa Sam Divine, una dintre cele mai hot prezente din UK, ii aducem cu noi si pe Missile cu Dodo, DJ-ii casei Booha din Cluj. In rest, you pretty much know the drill: comfy shoes ON, rest is OFF!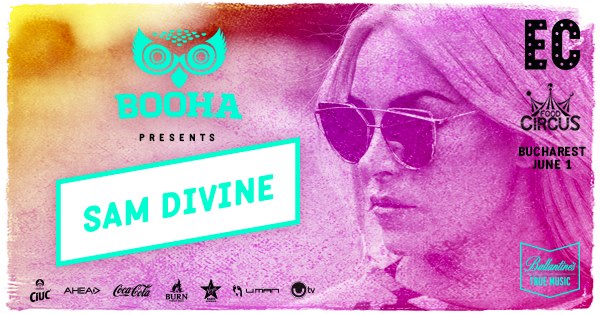 Cocktails & Sax | Live Music 1 Iunie la B3ton Restobar – Esti liber de 1 Iunie dar nu vei pleca din oras? Ia-ti o pauza binemeritata si vino la #B3ton sa savurezi un show special de live Sax cu Sax Machine, delicioasele preparate din meniu si cocktail-uri B3ton!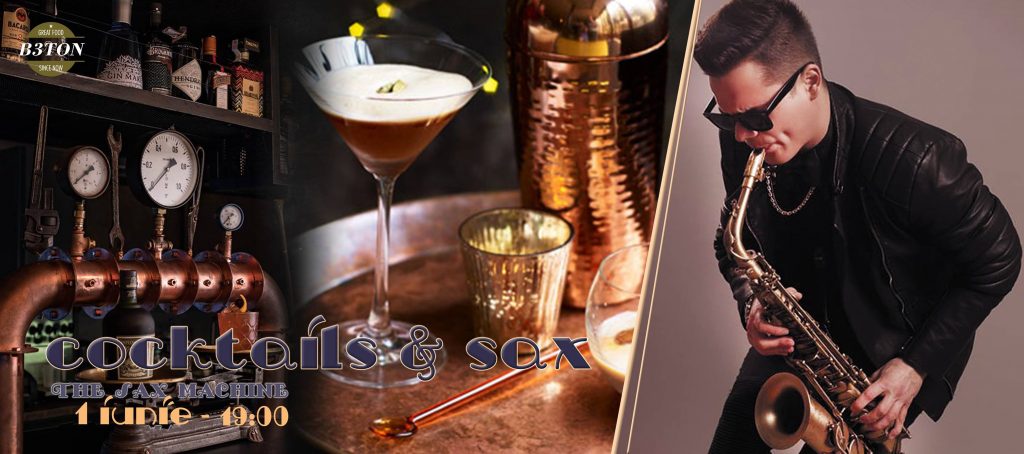 Concert byron @GradinacuFilme – se (Re)deschide Grădina cu filme – Cinema & More cu un concert byron, pe 1 iunie, incepand cu ora 20:30.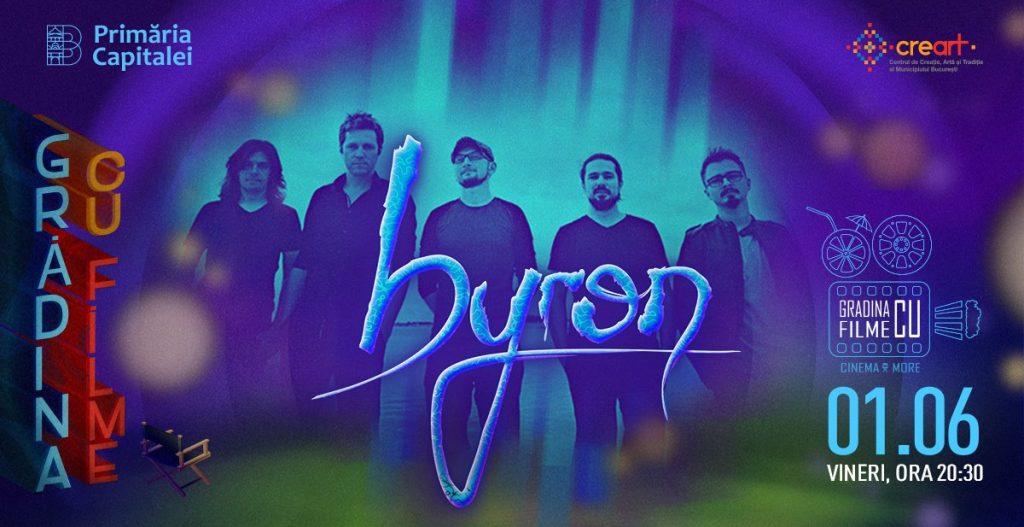 Clinceni Airshow – 02 Iunie 2018, ora 10.00 – Un eveniment cu traditie deja, dedicat copiilor de toate varstele, Clinceni Airshow se va desfasura pe 02 Iunie 2018, incepand cu ora 10.00
Va asteptam la Aerodromul Clinceni, pentru a putea urmari cei mai buni dintre cei mai buni la un miting aviatic dedicat copiilor:
Vor zbura:
Hawks Of Romania
White Wings
Blue Wings Romania
The Pelicans
Vulturii Tricolori!
Si multe alte surprize!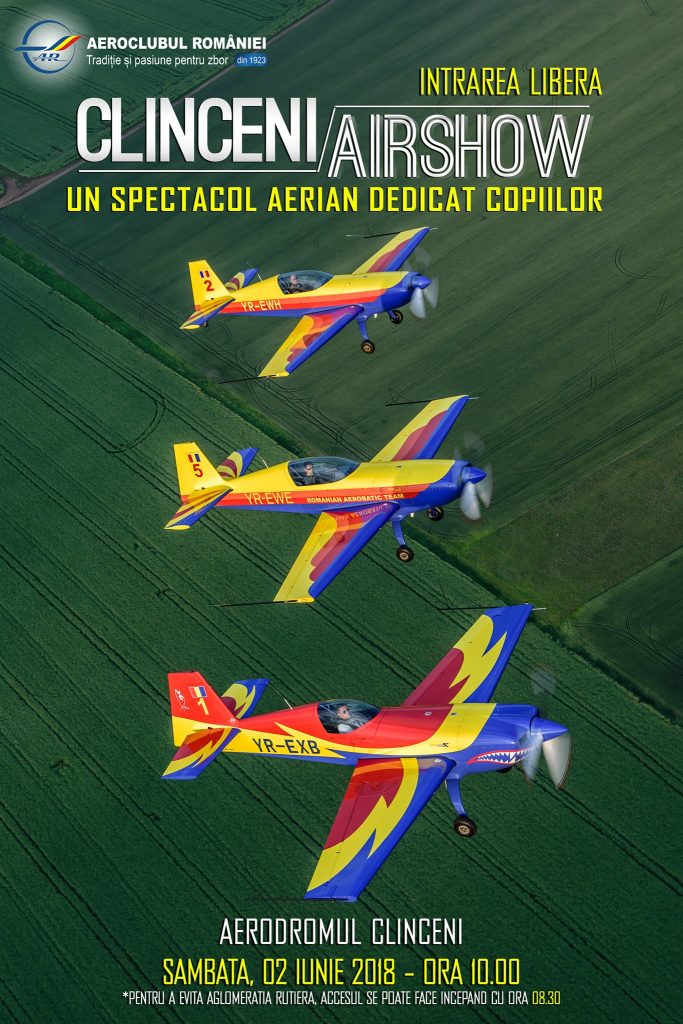 La pas pe Calea Victoriei | 2-3 iunie 2018 – Primaria Capitalei si creart te invita pe 2 si 3 iunie, intre orele 10:00 si 21:00, la cea de-a patra editie a evenimentului La pas pe Calea Victoriei!
Spectacole de teatru si improvizatie, ateliere creative pentru copii, studio foto, portretisti si caricaturisti, animatori pe picioroange, mascote, papusi uriase, clovni si arlechini, mimi, magicieni, muzicieni stradali, produse artizanale si delicii culinare!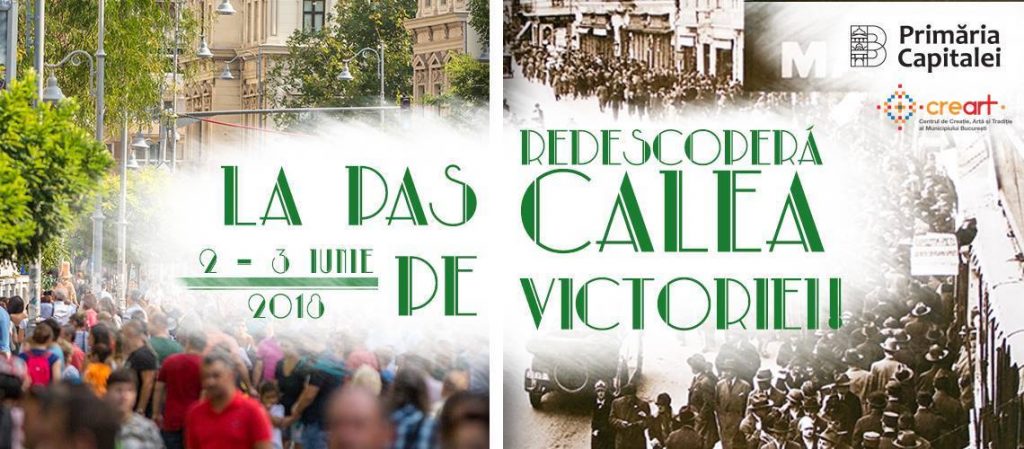 Train Enigma – probabil cel mai mare joc real din Romania – Crezi ca poti sa fii spion in probabil cel mai mare joc real din Romania? Ce este TRAIN ENIGMA? www.trainenigma.com
* probabil cel mai mare real life game din Romania
* o misiune de spionaj ce include un tren real in miscare
* peste 4,5 ore de distractie si aventura, care incep si se termina in Bucuresti
* un mix artizanal de real life escape rooms, amazing race, treasure hunt, urban challenges, live show si storytelling
* bilete de tren si sampanie incluse
* 2 orase, 2 trenuri si multa distractie

Scoate-o la joaca! – Mergem sambata, 2 iunie la Fratelli?
Hai sa ne jucam pe afara impreuna. 🙂
Are you IN?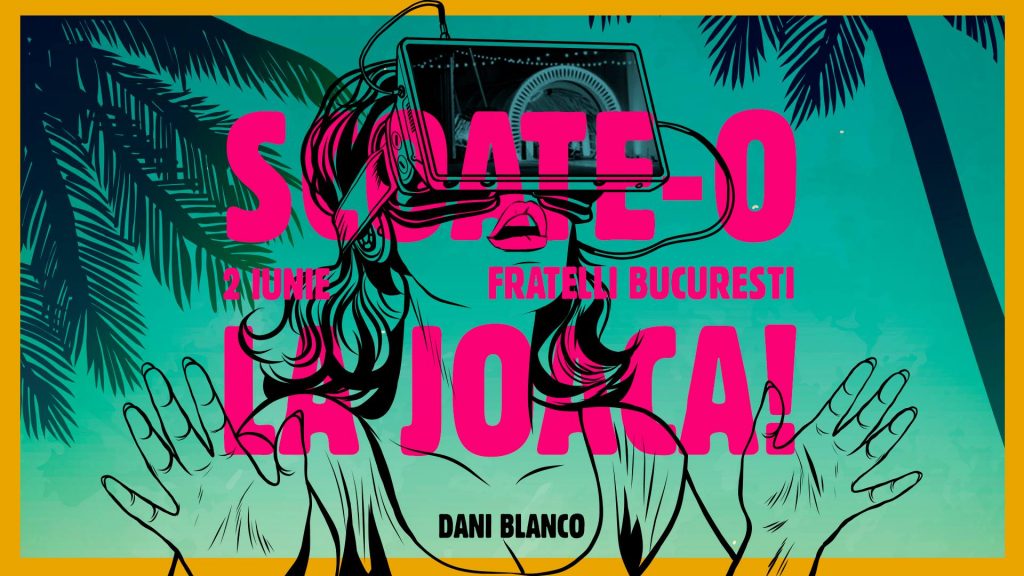 Rom & muzica Cubaneza @Oazadeverde – Deja avem nisip intre degete si gandul ne umbla creanga prin lume toata saptamana. De-asta-i faina vara.. daca totusi ramai in Bucuresti, prietenii de la Jacques Pot  s-au imprietenit de curand cu romul si vor sa va faca cunostinta. Almosfera va fi completata de un playlist cu muzica cubanza.

CABAL 07 Wolf + Lamb / Life on planets / Jack Priest – A venit vremea frumoasa si odata cu ea si cheful de petrecut in mijlocul naturii. Vrem sa scriem capitolul trei al povestii CABAL, asa ca ne-am propus sa iti completam vara cu amintiri de neuitat si sa ilustram inedit acest volum cu zambete frumoase, pasi de dans, cocktail-uri colorate si energie. Noi aducem muzica fresh si un decor original, natural si primitor – imbinand tehnologia cu natura si copacii infloriti si un set–up ce va lumina Gradina Botanica dupa ce apune soarele. Te provocam sa gasesti drumul catre scena ascunsa intre copaci si flori, si sa te bucuri de dj seturile ritmate, cu o bautura racoritoare si plina de romantism in mana.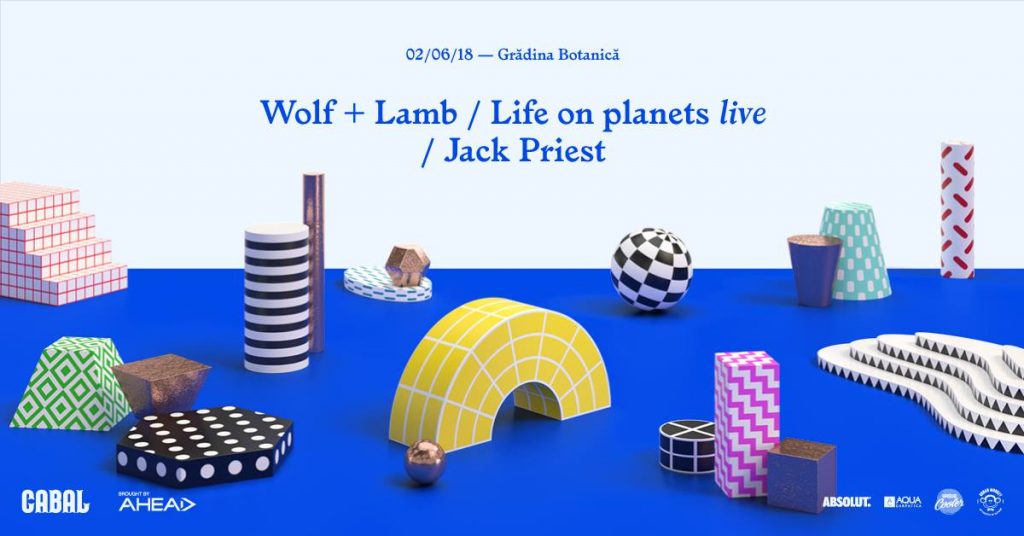 Nuit Sociale ☆ La Bohème – Nuit Sociale anunta petrecerea anuala in gradina Casei Universitarilor duminica, pe 3 iunie. Soare, zambete si o atmosfera boema sunt doar cateva dintre ingredientele pentru "Nuit Sociale – La Bohème". DJ-ii rezidenti Nuit Sociale vor intretine atmosfera de duminica, incepand cu ora 3PM.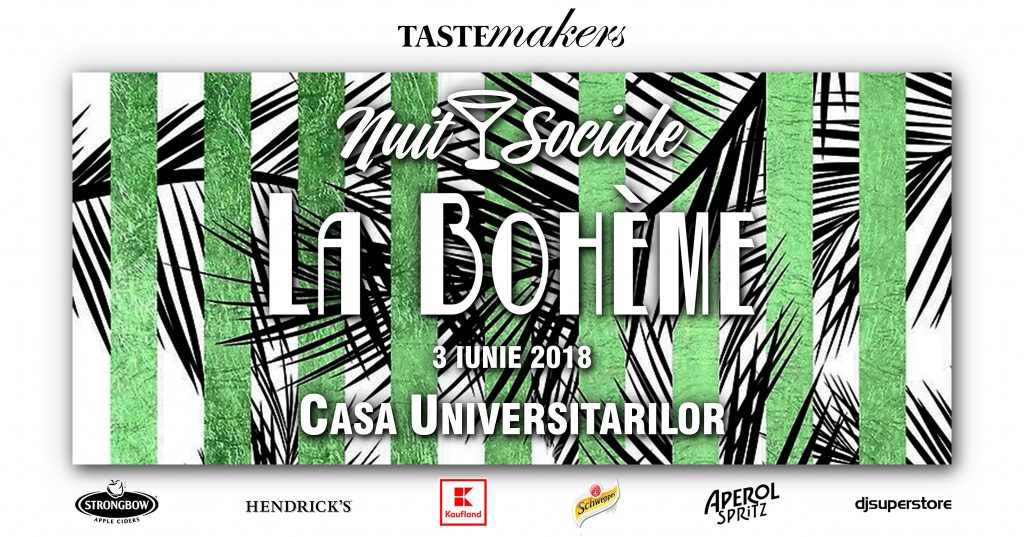 Bonus:
Afterhills Music & Arts Festival #dreamers – daca n-ai chef sa stai in Bucuresti, poti da o fuga la Iasi pentru 4 zile de reverie, cu muzica buna si arta de toate felurile si pentru toate gusturile.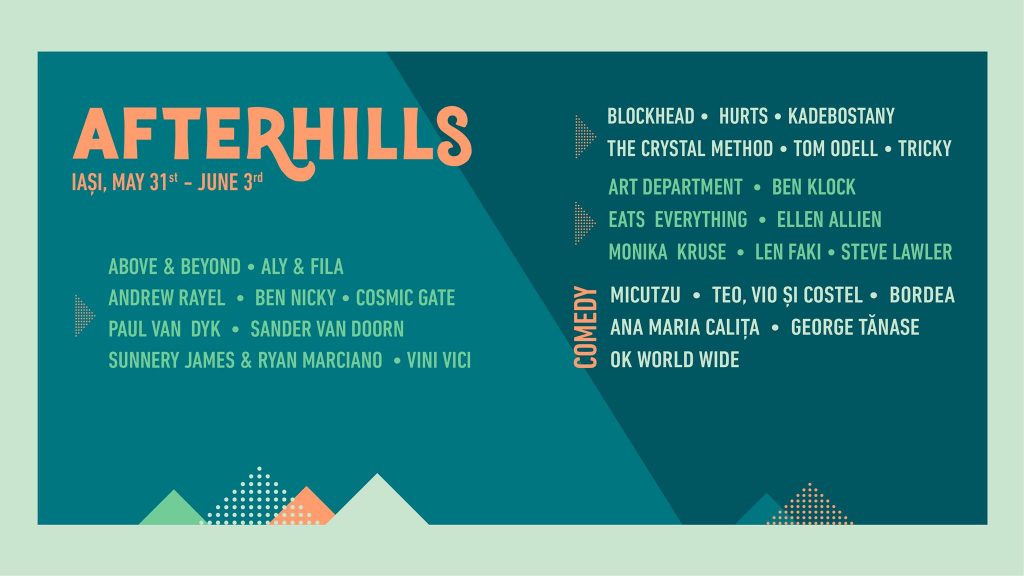 Please follow and like us: