V-Day se apropie cu pasi repezi si, daca nu sunteti ca mine sa preferati pizza & a movie at home, in locul agitatiei, am gasit cateva evenimente romantice care va vor ajuta sa va sarbatoriti dragostea.
Valentine's Day Brunch at MNAC by Lente – Sarbatoreste din timp, cu un brunch la MNAC, terasa de la etajul 4, duminica, organizat cu sprijinul Lente. In plus, toate expozitiile muzeului vor fi deschise publicului.

Live Music – Prestige Orchestra at Brasserie – meniu special conceput pentru Ziua Indragostitilor si muzica live la Brasserie Bistro & Lounge, intr-un cadru romantic. Sweet and clasic!

Petrece Ziua Îndrăgostiților la Eleven Restaurant! – din nou, o cina romantica. Eleven Restauramt ofera 2 meniuri special create, o atmosfera romantica, cu muzica live si o poza magnet pentru cuplurile de indragostiti.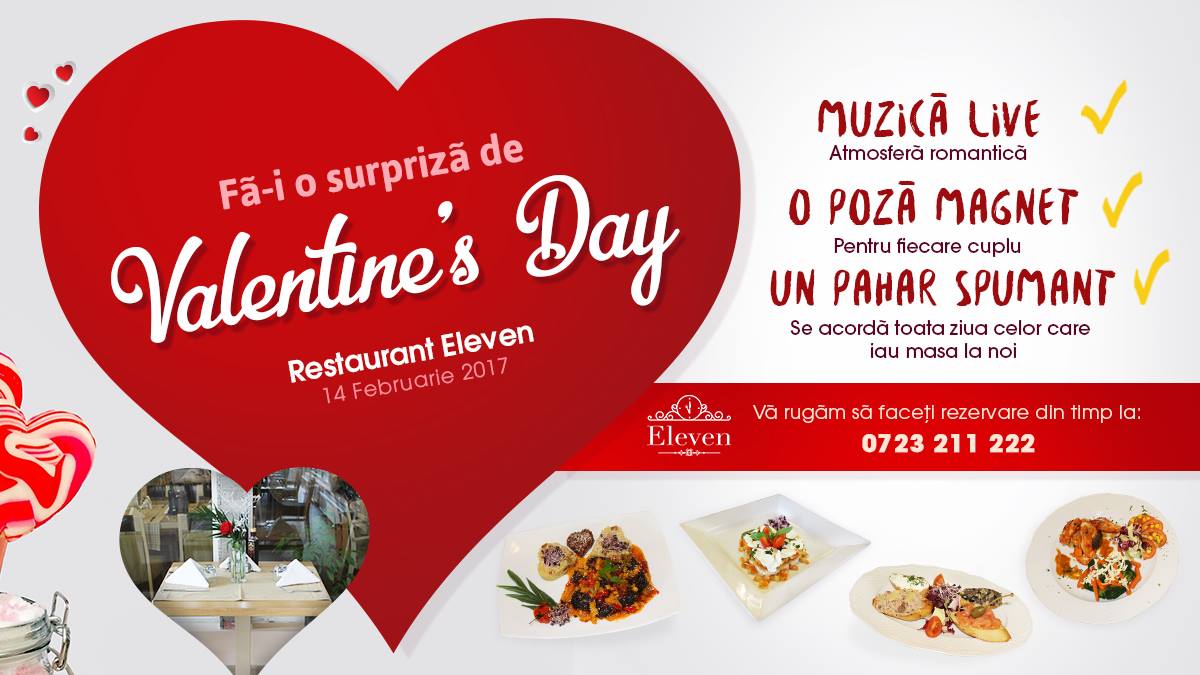 Valentine's Day @Noa Restroclub – Un meniu fine dinning de 150 lei / persoana, intr-un cadru romantic, oferit de Noa Restoclub.

Free Dessert la restaurantul Vogue – la orice cina romantica, Vogue, noul rastaurant mediteranean din Bucuresti, face cinste cu desertul.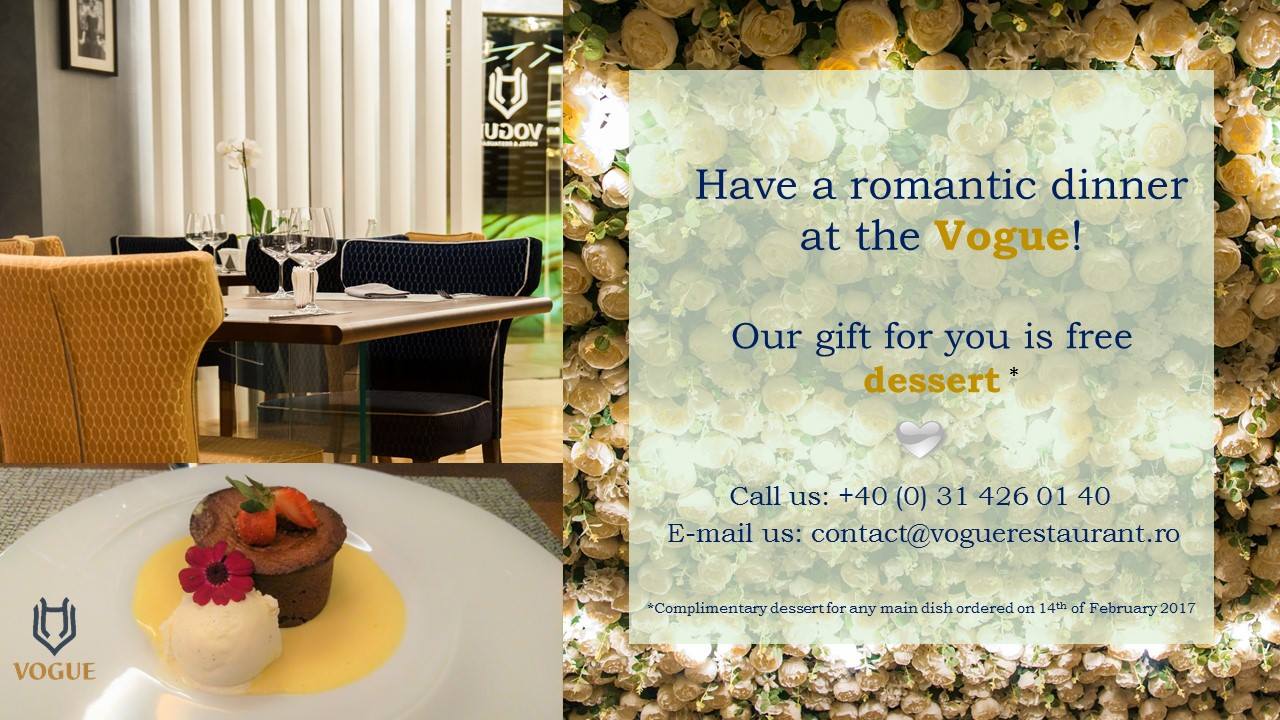 VINYL Lovers – Pentru iubitorii de viniluri, Distrikt 42 organizeaza si un targ cu o varietate de plăci din genurile funk, disco, electronica, jazz, blues, hip-hop, pop, bossa-nova, world music prezentate de MadPiano și Gramofon Records.

Valentines Day – Concert Nadir – Nadir, unul dintre cei mai populari fosti concurenti de la X Factor, sustine un concert de Ziua Indragostitilor la S-club.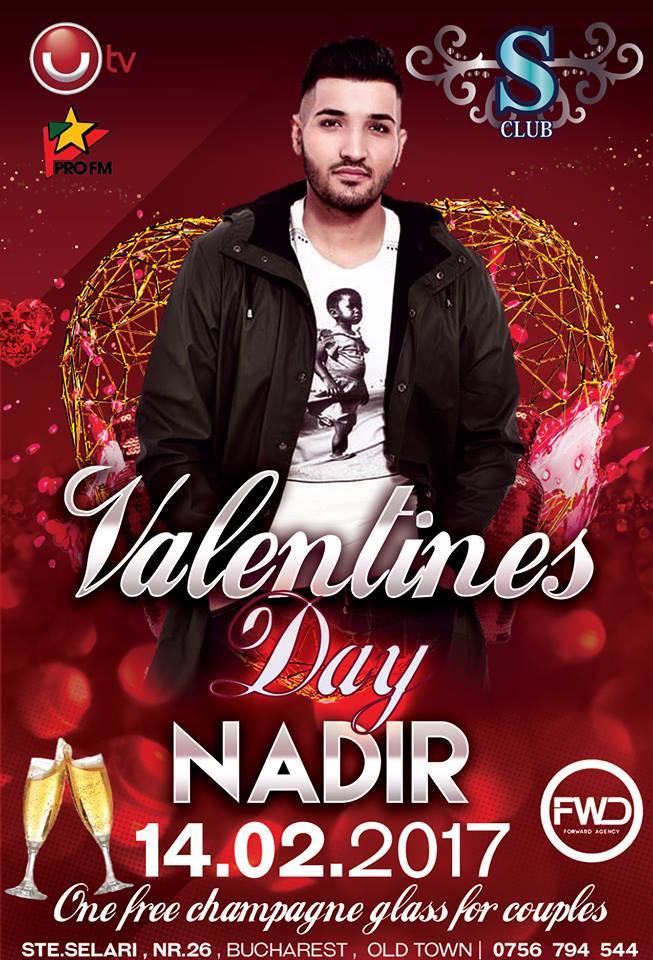 Valentine's Day – Sax Night – un alt concert, de data asta mai jazzy, are loc la Beraria Germana. De altfel, ce poate fi mai romantic decat sunetu; unui saxofon live, in surdina?! Se lasa cu cocktailuri din partea casei si un concurs pentru cupluri.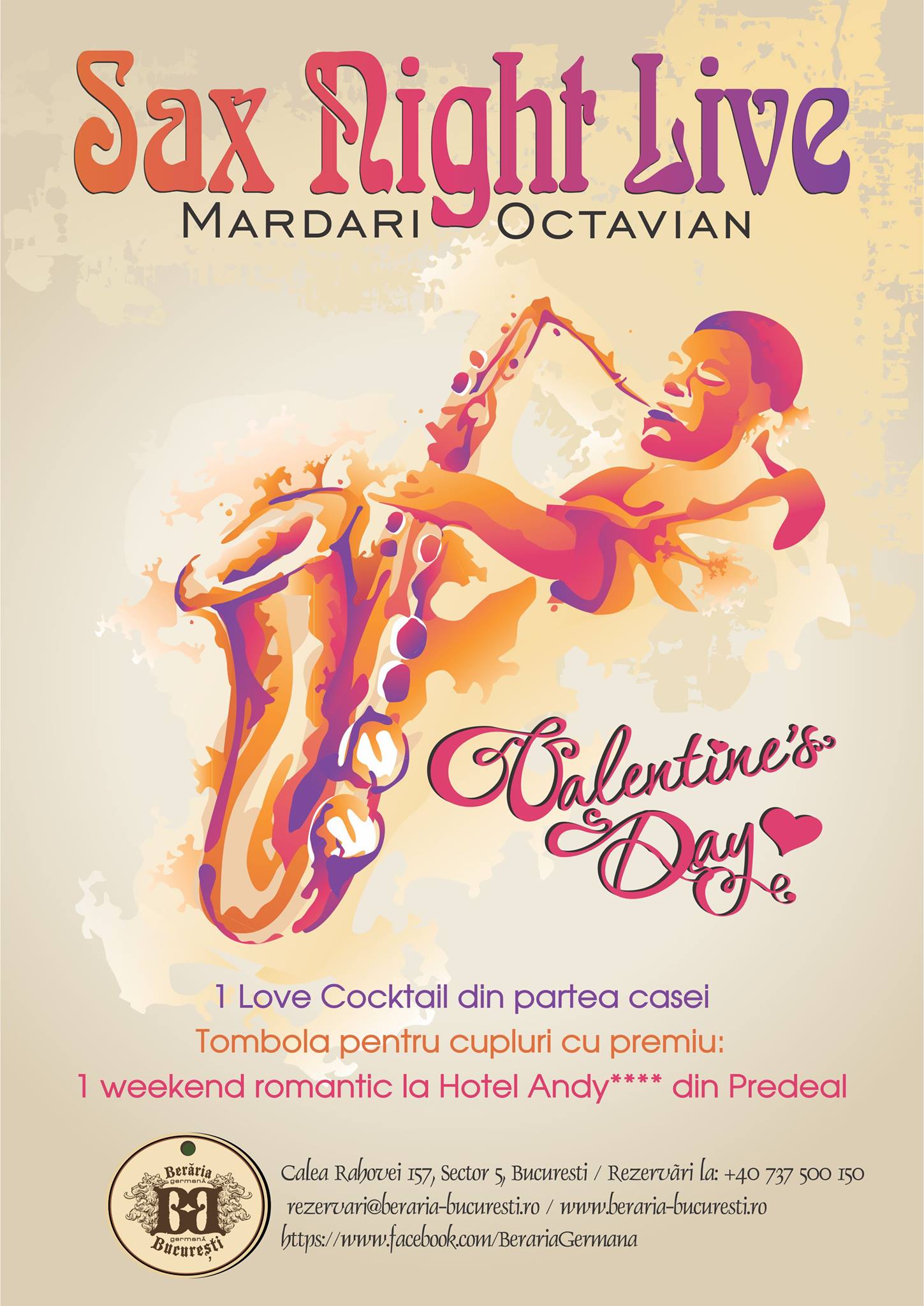 Fifty Shades Darker (Cincizeci de umbre întunecate) – pentru fanii seriei Fifty Shades of Grey, din data de 10 februarie, apare partea a doua. Dinner & a semi-erotic movie are always a good idea.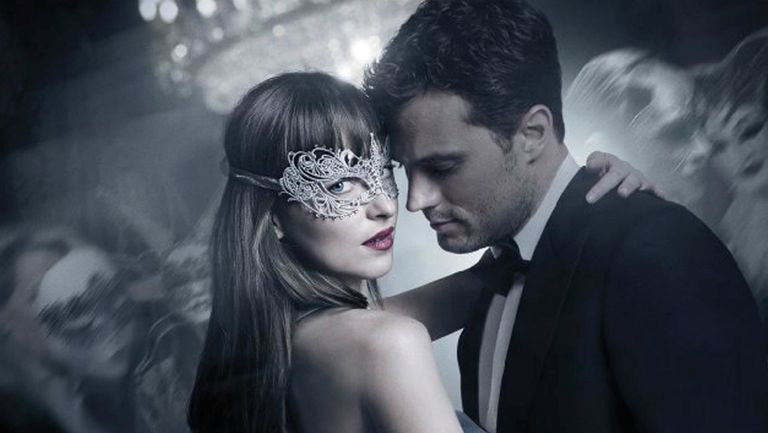 Valentine's Day la Therme: 4 zile, 2 jumatati, un singur bilet – Cei de la Therme vin cu o oferta speciala pentru cupluri in perioada 14-17 februarie: 2 bilete la pret de 1, couple's massage si tot felul de surprize romantice.

Căsătorii de o zi la Ramayana Cafe – unul din cele mai originale evenimente de VDay este cu siguranta cel organizat de Ramayana. Casatorii de o zi oficializate de un preot, cu verighete si certificate incluse, desert din partea casei si multe alte surprize.

Tu cu ce planuri iti vei surprinde jumatatea?
Please follow and like us: