Între 08 și 17 octombrie la Combinatul Fondului Plastic din București va avea loc DIPLOMA 2021 – 1,500 mp de expoziție în spații atent alese – UNAgaleria, SENAT, The Institute, IOMO Gallery, Art Safe.
Universul DIPLOMA cuprinde, în acest an, 92 de lucrări din 16 specializări diferite – de la arhitectură, pictură sau fotografie, la scenografie, modă sau lucrări de metal, sticlă și ceramică. Vizitatorii vor descoperi prin intermediul festivalului diversitatea, complexitatea și unicitatea generației noi de artiști români. Lucrările pot fi admirate în cele 5 puncte ale Combinatului Fondului Plastic – UNAgaleria, SENAT, IOMO Gallery, Art Safe și The Institute. Ultimul spațiu a fost inaugurat chiar în această toamnă și își propune să fie un punct de intersecție multidisciplinar, unde publicul să experimenteze arta noilor generații, prin evenimente variate, de la expoziții până la târguri, în concordanță cu normele în vigoare.
Activările partenerilor DIPLOMA în acest an ating subiecte de interes pentru publicul larg, precum reciclarea, sustenabilitatea sau dorința unui viitor mai bun. Temele sunt redate prin diverse forme de artă și reușesc să întregească povestea ediției din acest an.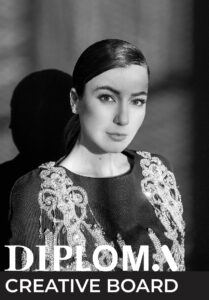 "Inițiativa DIPLOMA este cea mai organizată formă de selecție și de susținere echidistantă a designerilor din mediul universitar, iar susținerea talentelor la început de drum este un act vital pentru piața de modă din România", a declarat Mirela Bucovicean, membră a boardului creativ și Ambasador DIPLOMA 2021.
DIPLOMA este mai mult decât o expoziție. Este un dialog al noilor talente cu publicul, dar și cu seniorii din domeniu, nume de referință în arta plastică, în fotografie, în arhitectură, în design și în multe alte domenii conexe. 42 de specialiști au făcut parte din boardul creativ al ediției cu numărul 8 și au jurizat lucrările DIPLOMA, printre care Mirela Bucovicean, Omid Ghannadi, Andrei Jecza sau Eugen Rădescu.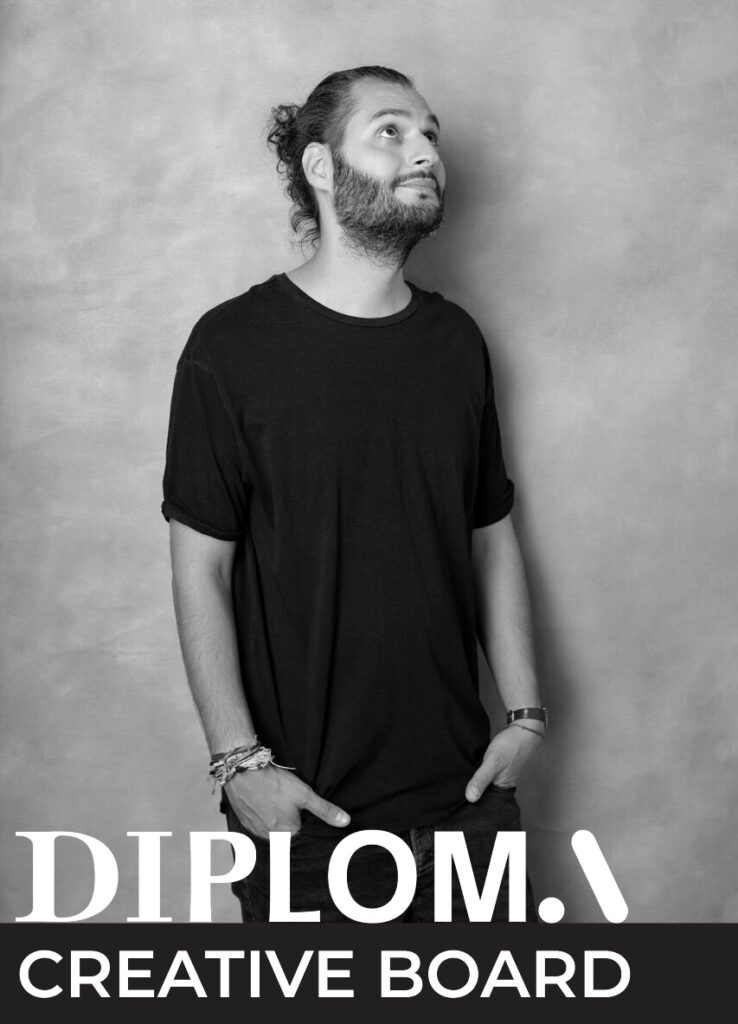 "DIPLOMA este ca o radiografie a zilei de mâine, vezi ce nu merge bine din punctul de vedere al tinerilor și ce vor ei să schimbe, ce aport vor să aibă pentru ca ziua de mâine să fie una simțitor mai bună",a declarat Omid Ghannadi, jurat și Ambasador al DIPLOMA 2021.
Expoziția DIPLOMA poate fi vizitată de publicul larg începând cu data de 9 octombrie și până pe 17 octombrie, astfel: de luni până vineri în intervalul orar 14:00–22:00, iar în weekend între 10:00 și 22:00. Intrarea la expoziția DIPLOMA este gratuită, cu prezentarea certificatului verde, respectând toate reglementările în vigoare. Pe 08 octombrie, accesul se face exclusiv pe bază de invitație.
Pentru cei care, din diverse motive, nu pot ajunge la eveniment, e important de menționat că expozițiile pot fi explorate și prin intermediul platformei digitale digital.diplomafestival.ro. Mai multe detalii despre eveniment pot fi urmărite pe Facebook, aici.
Please follow and like us: