Acest blog nu este despre mine, de aceea nu prea am scris informatii personale aici, dar Magda, aka Mămica zburătoare, m-a provocat sa va povestesc cateva detalii pe care nu le stie multa lume. And I can never turn down a challenge, asa ca iata 10 lucruri despre mine pe care putini oameni le stiu: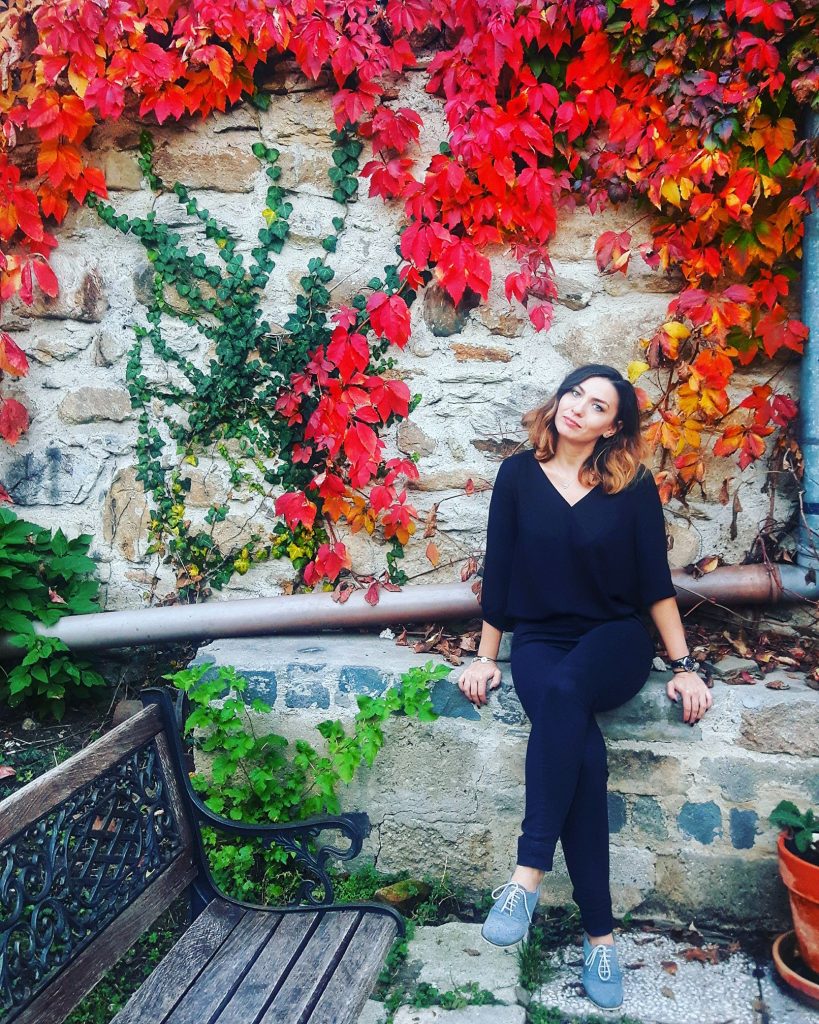 This is me! Nice to meet you! 🙂
Nu mi-am imaginat vreodata ca voi ajunge sa scriu pe un blog. Am avut mereu o minte analitica si o inclinatie catre stiintele exacte (am fost chiar si la olimpiade de matematica), iar partea de literatura nu m-a atras niciodata. In plus, nu m-am simtit niciodata prea creativa, but here I am. 🙂
Am facut vreo 5 ani de judo de performanta, am centura albastra si am fost nevoita sa ma las de sportul de performanta dupa o accidentare urata la un genunchi (am un ligament in minus acum). Am incercat mai multe sporturi: handbal, baschet, volei, tenis, dar cumva am ramas la judo.
Am permis de conducere de 9 ani, dar n-am mai condus din primul an de cand l-am luat. Aveam un Tico si am facut un accident de dauna totala (nu in totalitate din vina mea). De atunci nu m-am mai urcat la volan, dar anul acesta chiar ma gandeam ca ar fi cazul sa-mi iau cateva ore de sofat si o masina.
Mi-am pierdut tatal cand aveam 15 ani, din senin, fara sa fi avut vreo boala de care sa stim. Death can really sneak up on a person…
Nu am facut nici macar un minut de meditatii toata viata si cu toate astea am luat BAC-ul cu medie peste 9.50 si am intrat la ASE, la buget (pe vremea mea, se dadea examen). Where there's a will, there's a way!
Nu pot trai fara a face miscare – am constant abonament la sala, pe care il si folosesc: merg la clase de trx, yoga, body combat, pillates, orice ma atrage, sau pur si simplu sa alerg pe banda sau pe eliptica. Cateodata simt ca am facut sport toata viata, iar daca trece o saptamana fara sa ajung la sala, ma doare spatele, simt ca nu mai am tonus asa ca incerc sa evit astfel de pauze.
Sunt competitiva, capoasa si control freak (combinatia letala). Ma enerveaza la culme lipsa de organizare sau neseriozitatea si doamne fereste sa intri intr-o discutie in contradictoriu cu mine fara sa ai argumentele la tine.
Ador sa dansez vara, pe plaja, in Vama, pana la rasarit. In toti anii de cand merg in Vama (nici nu mai stiu cati sunt), nu a existat weekend petrecut acolo in care sa nu prind cel putin un rasarit fie ca e la Amphora, pe muzica clasica (conform traditiei) sau la Expirat, conteaza doar sa vad 'portocala' cum iese din mare, apoi ma pot duce la somn linistita.
Sunt nascuta in Bucuresti, dar am crescut la bunici pana pe la 6 ani, undeva in Oltenia, intre Slatina si Craiova. A fost frumos sa copilaresc in aer liber cu fructe si legume din curte, dar trebuie sa recunosc ca mi-era dor de parinti. In plus, cand am revenit in Bucuresti, mi-a luat ceva timp sa scap de accentul oltenesc :))).
La prima vedere par o persoana rece, distanta si chiar aroganta. Nimic mai departe de adevar. Sa zicem ca e un fel de mecanism de protectie involuntar. In 100% din cazuri parerea asta s-a schimbat la 180 de grade odata ce m-au cunoscut oamenii mai bine. You just have to get past the wall.
Pentru ca inteleg ca este o stafeta, as vrea sa le provoc pe Ana Musat de la Beauty of Life, pe The Socialite, Ghazaleh Emami si pe Pia Marina, sa ne spuna cateva lucruri mai putin cunoscute despre ele. 
Please follow and like us: