Si ce daca revine frigul in acest weekend? Avem concerte si evenimente la care sa ne incalzim:
Arbori Batrani | Conferinte – Sambata, 9 februarie, incepand cu ora 16, Galeria Posibila si Muzeul National al Taranului Roman organizeaza o noua serie de conferinte dedicate expozitiei Arbori Batrani. Sa fie intuneric, da' sa fie lumina!, deschisa la Sala Tancred Banateanu. Galeristul Matei Caltia, fotograful Florin Ghenade, curatorul Alexandra Manole si omul de comunicare Corina Bordeianu vor analiza proiectul din perspectiva organizatorilor si vor pune in lumina partea nevazuta a expozitiei si procesul din spatele realizarii si promovarii lui.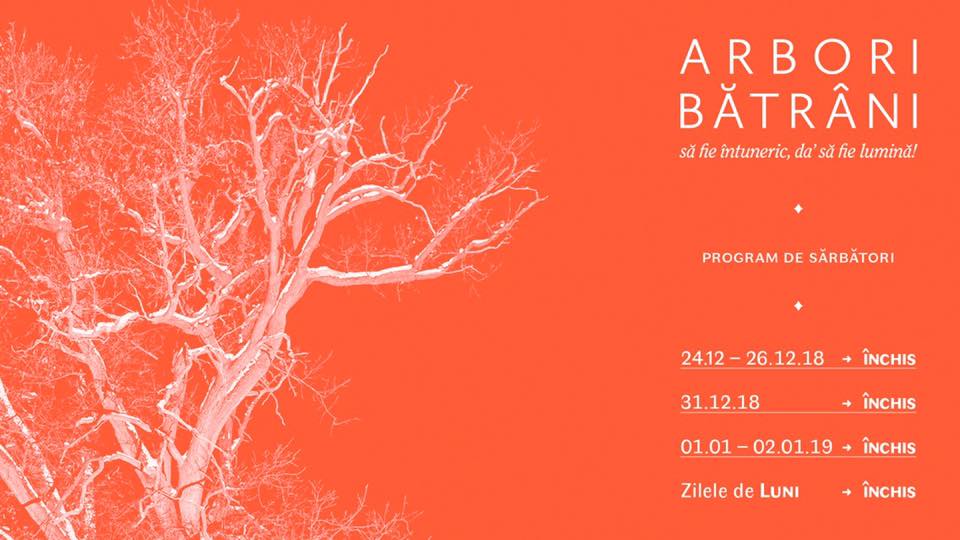 Erotic Design Fair – O adunare de designeri contemporani care-si afiseaza cele mai obraznice si indecente creatii pe 9 si 10 februarie la Club Control, de la 13:00 la 19:00.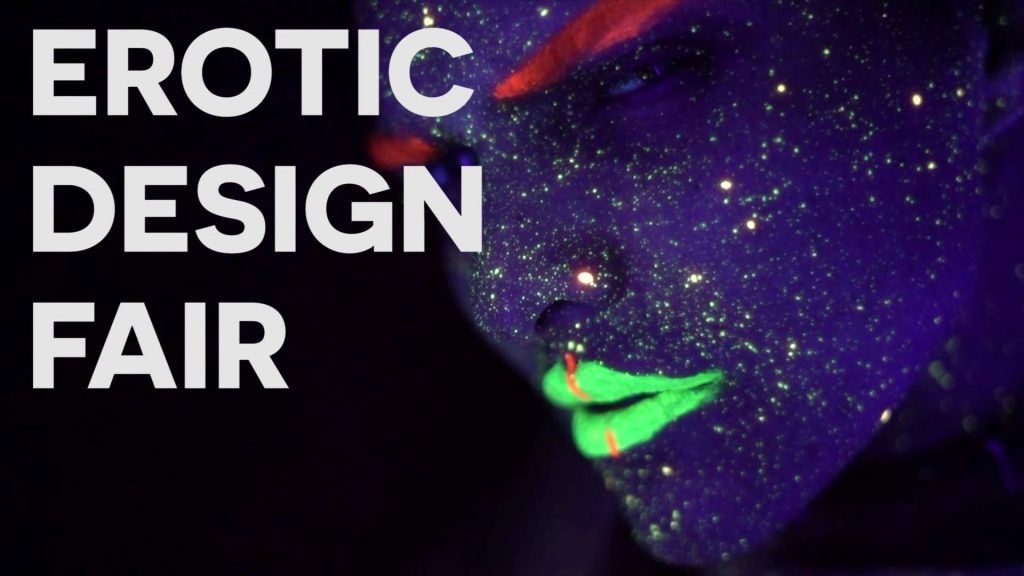 The Motans – Pe data de 9 FEBRUARIE 2019, începând cu ora 20:00 ne vedem la 14thLANE cu The Motans.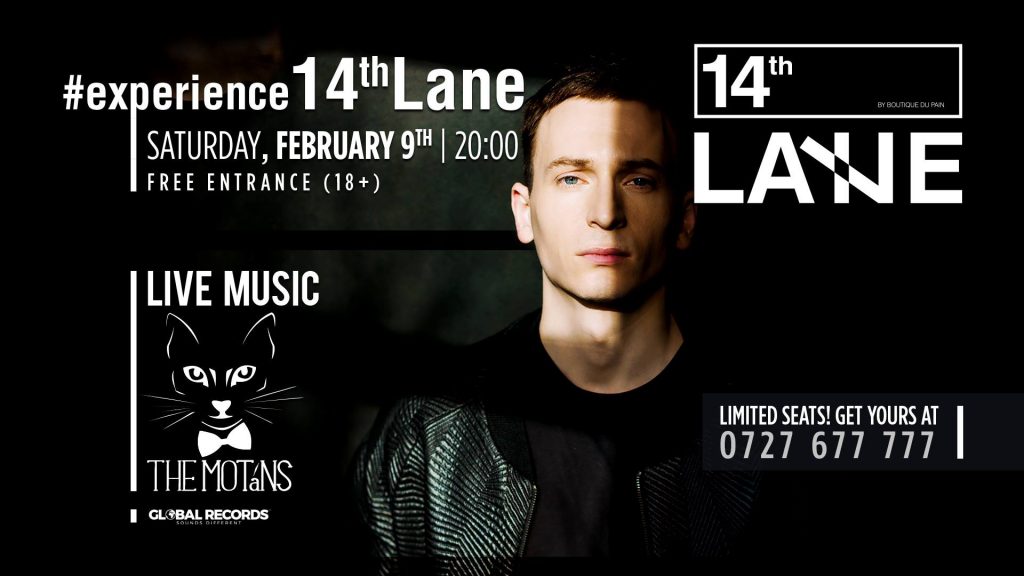 Seara Sud-Americana – Sambata, 9 februarie, la Gastronomika ne plimbam din nou printre sunetele, ritmurile, savorile si povestile Americii Latine impreuna cu Ioana Ernea (voce) si Luis Palomino (pian) ca sa aducem primavara mai repede!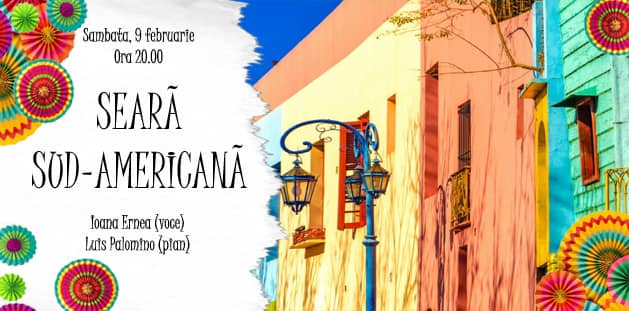 IRINA RIMES // Beraria H // 9 februarie – Sambata – 9 februarie – Irina Rimes urca pe scena Orasului cu Chef de Viata si te invita la un show cu adevarat memorabil.
Happy sunday! Oferta 1+1 gratis. Cumperi un burger, primesti doi – Burger time! Duminica, incepand cu ora 16:00, La Ciurucuri ne asteapta cu oferta lor speciala de 1+1: Cumperi un burger si pe al doilea il primesti gratuit din partea casei.
Cartofi la J'ai Bistrot – Duminica asta, J'ai Bistrot București manipuleaza cartofii. Ii invart pe toate partile si pregatesc variate feluri de mancare. Meniu: Supă cremă de cartofi cu chimen, bacon și porumb – 12 lei
Tortilla de patats (făcută de prietena noastră, Elena Borras) – 15 lei
Salată rece de cartofi cu țelină tijă, maioneză cu iaurt, castaveți murați, chives – 20 lei
Cartofi copți în coajă, umpluți cu brânzeturi și prosciutto – 18 lei
Rakott krumpli (cartofi la cuptor cu ouă, cârnați picanți, smântână) – 23 lei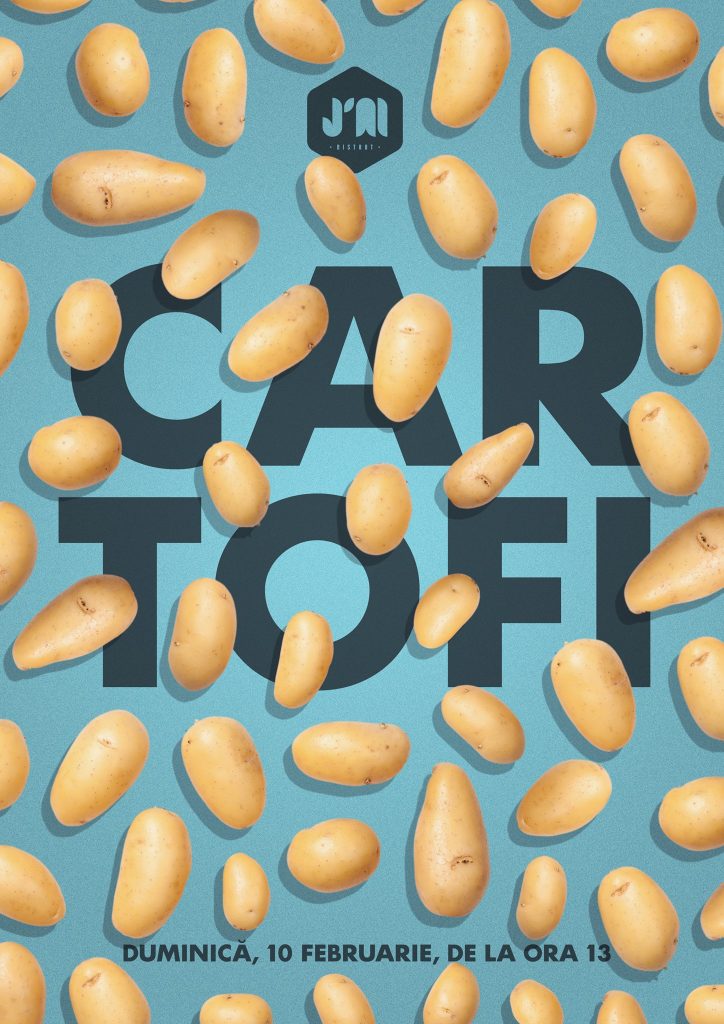 David Duchovny – In Concert – Nu, Nu sunt Dosarele X! Este o evadare din Californication! Singurul actor care a castigat Golden Globe pentru "Cel mai bun actor" intr-o serie de Televiziune atat la categoria Comedie, cat si Drama, vine duminica sa ne cante la Sala Radio.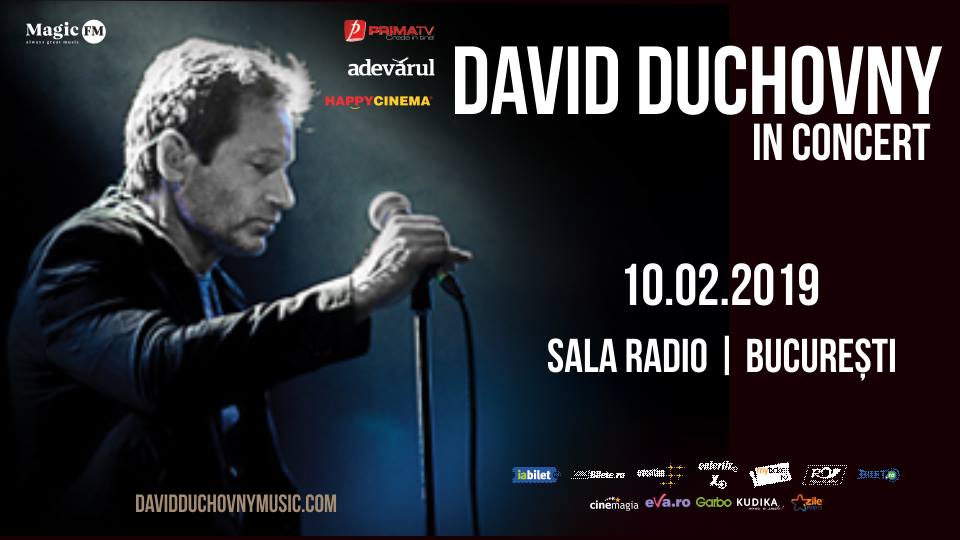 Please follow and like us: