Primul weekend de toamna, desi temperaturile tin sa ne contrazica, vine cu petreceri tematice si continua seria mini-festivalurilor in aer liber:
Nostalgia: Inceput de an scolar – Revin petrecerile in strada cu muzica din anii '90, marca Interbelic Cocktail Bar.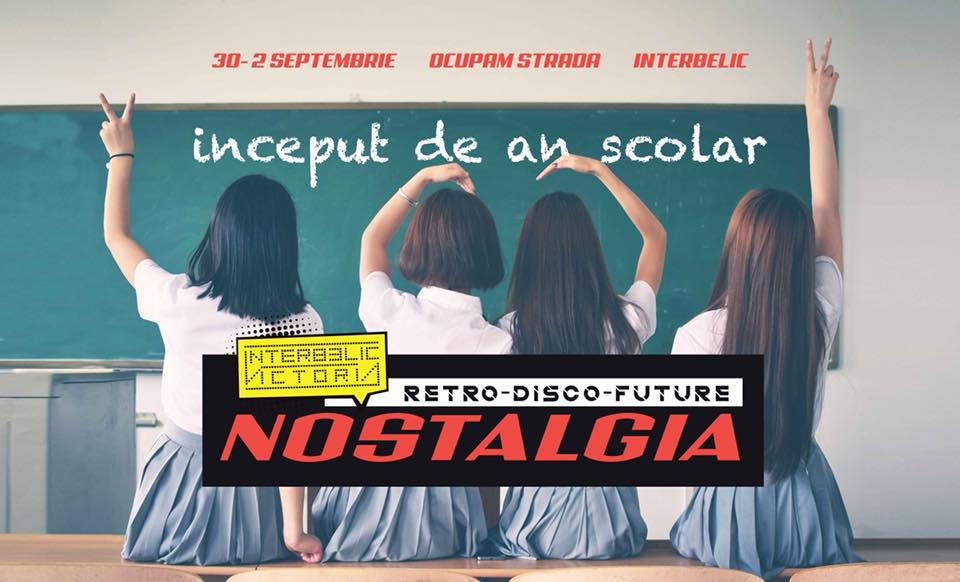 Eden Urban Festival – Gradina EDEN va gazdui in acest weekend expozitii si vanzari de arta, design, fashion, bio & organic, fotografii, dar si o serie de concerte live si proiectii de film.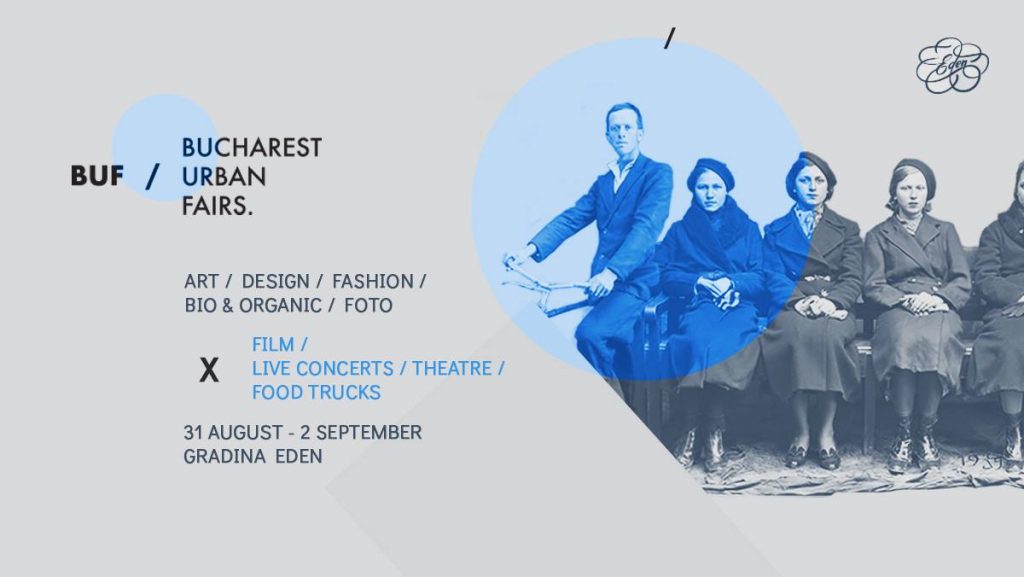 Craft Beer Festival 2018 – Va mai aduceti aminte de prima editie a Bucharest Craft Beer Festival? Atunci au declarat, impreuna cu noi, ziua de 4 septembrie ca Ziua Nationala a Berii Craft/ Artizanale. Anul acesta, editia a treia are loc in perioada 31 august – 2 septembrie, adica fix cu 2 zile inaintea sarbatorii noastre nationale. In editia din 2018 puteti sa experimentati o varietate de beri craft si sa aflati despre diferitele stiluri de bere artizanala, fiecare cu gusturile si aromele sale unice. Vor fi zeci de sortimente de bere craft din Romania, dar si de peste hotare, fiecare special, de la diverse tipuri de Ale, Lager, Stout, la Porter si IPA, unele deja cunoscute, altele noi si neasteptate. Festivalul propune si diverse tipuri de cidru artizanal si mancaruri delicioase, care se vor potrivi de minune licorilor artizanale. In plus, in cadrul festivalului se vor gasi mai multe atractii precum un targ de viniluri, un barber shop si altele.
B.U.G. Mafia, Coma, FiRMA, The Mono Jacks, Jurjak, The Details si DayDay sunt trupele care vor urca pe scena, iar Alt Om si Not So Common DJ vor fi DJ-ii la Bucharest Craft Beer Festival 2018.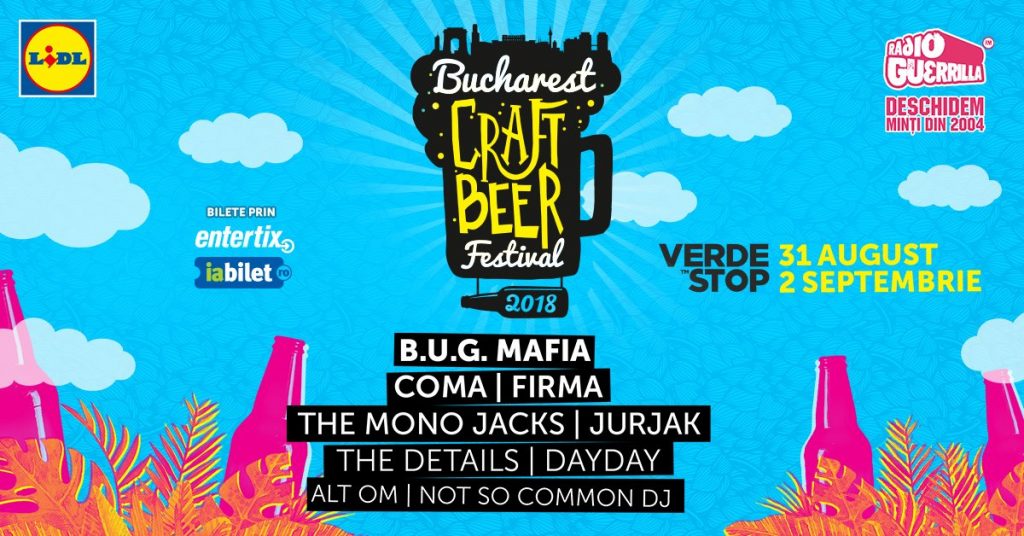 Festivalul Bucureștii lui Caragiale – Ediția a VII-a, 2018 – Intre 27 august si 2 septembrie Parcul Cismigiu gazduieste cea de-a VII-a editie a Festivalului Bucurestii lui Caragiale, in zona Aleii Platanului, in perimetrul delimitat de Intrarea Rigas, Piata Valter Maracineanu si Lacul Cismigiu.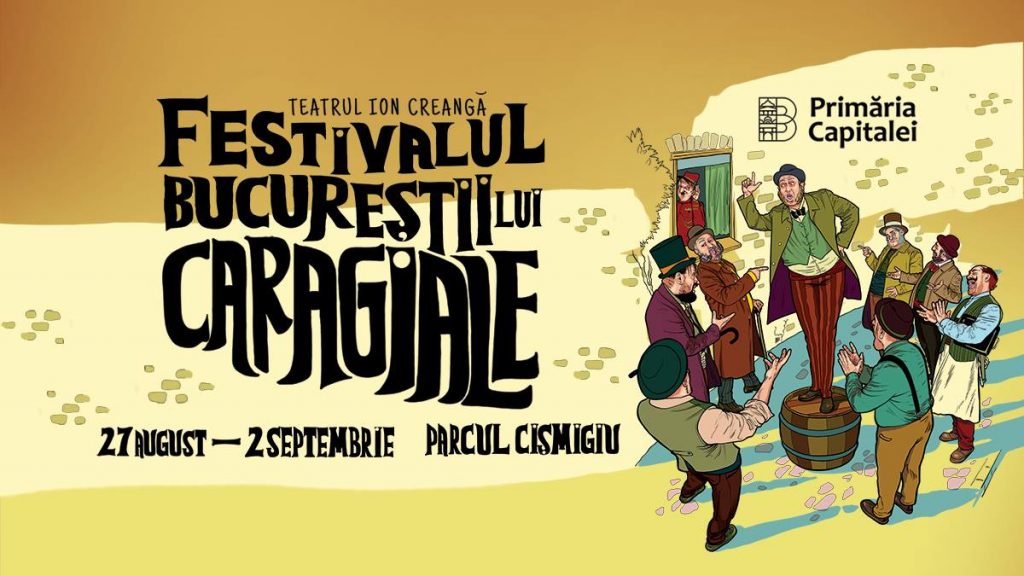 Retrospectiva ANONIMUL 15 – ANONIMUL 15 prezinta o parte din filmele proiectate in cadrul Festivalului in perioada 31 august- 2 septembrie la Cinema Muzeul Taranului si la Sala ARCUB: WOULD YOU LIKE TO STARGAZE?, in regia lui Emir Baigazin- invitatul special al ANONIMUL 15; BLACKKKLANSMAN, in regia lui Spike Lee- castigatorul Marelui Premiu al Juriului la Cannes 2018, o parte din filmele din Competitie si filmele castigatoare.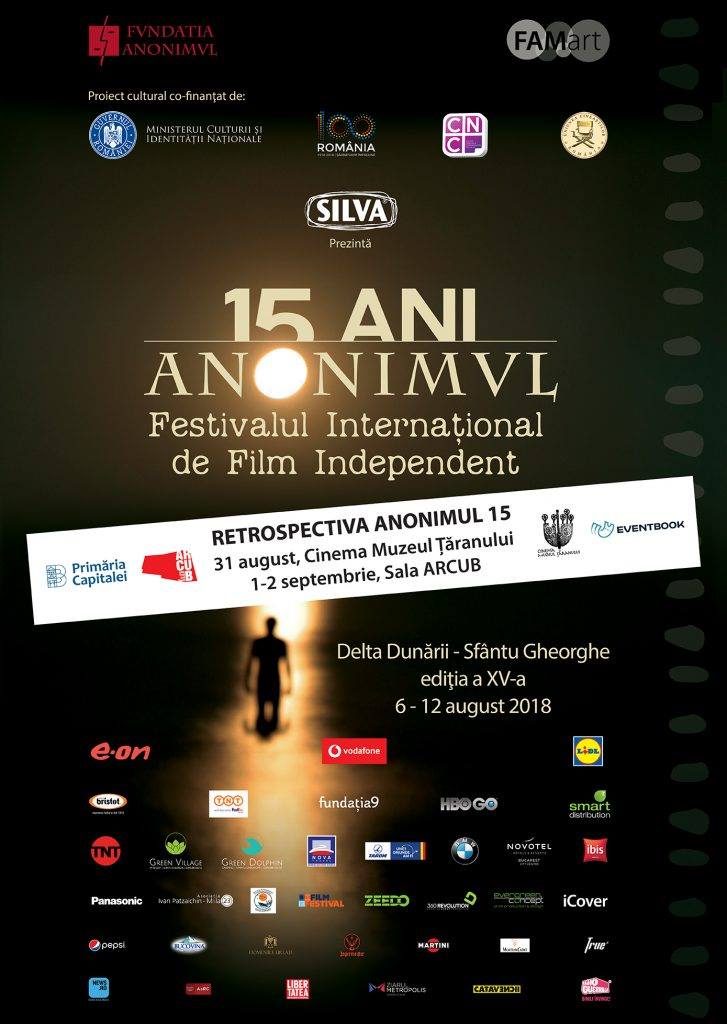 Signature Party. Powered by the Sun – EFdeN si Baneasa Shopping City te invita la cel mai energic party al verii si ultima zi de vizite a Casei EFdeN Signature, cea care va reprezenta Romania la competitia Solar Decathlon, Dubai! Dress code: galben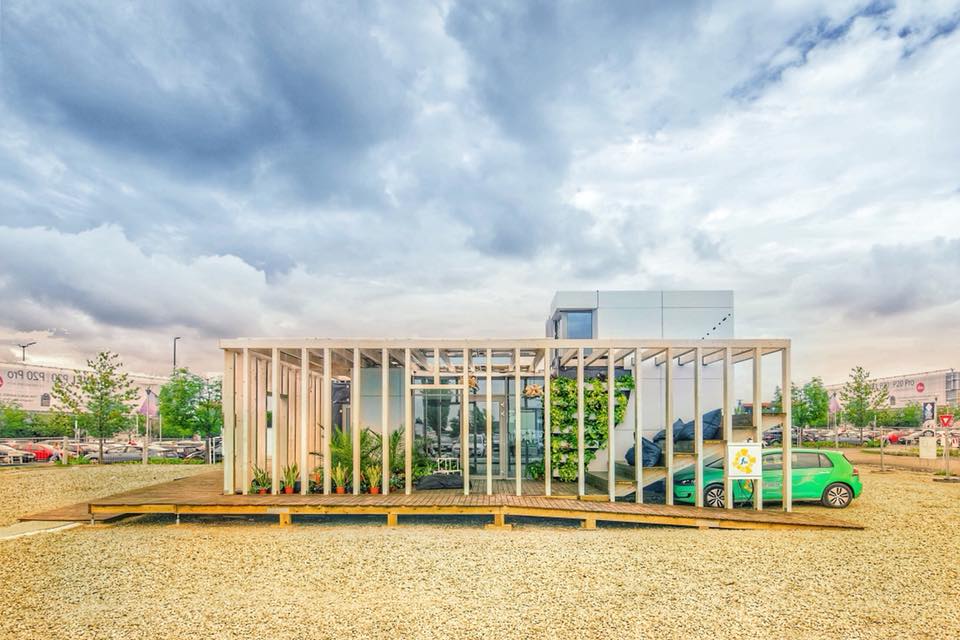 Bairam pe Promenda – Nici nu se pune problema sa fii in alta parte pe 1 septembrie. Toamna asta vine cu un Bairam pentru tine. Gaia te asteapta cu serenada sus de tot, pe Promenada. Promite o super organizare, trei baruri, multi barmani si distractie fara numar. "O sa facem mare șhow mai ceva ca de-anul nou, o s-o facem foarte lata, mai bairam ca alta data. Haide, vino inapoi, locul tau e langa NOI."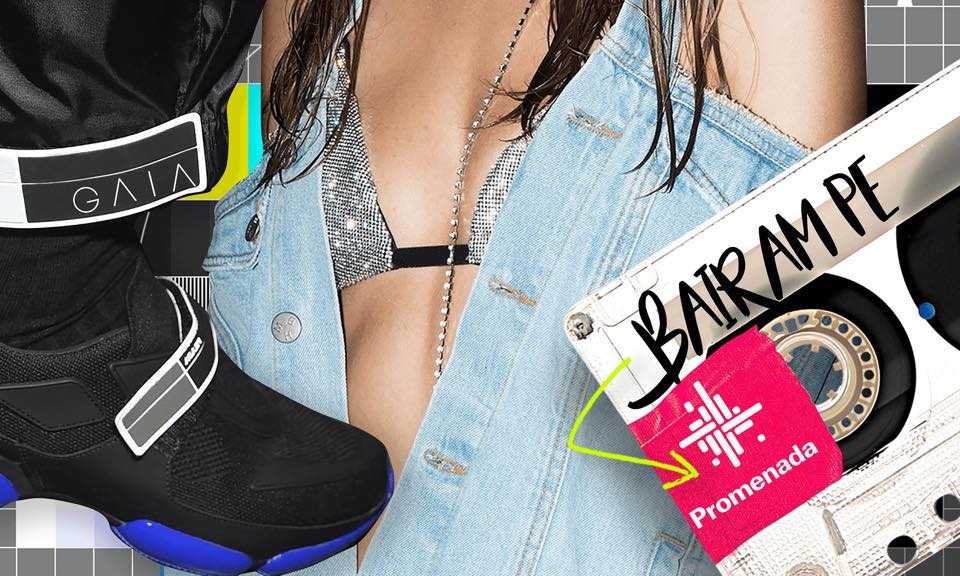 CABAL 09 TEED / Pillowtalk / Mandel Turner – A venit momentul sa scriem finalul povestii CABAL din acest an, cu petrecerea ce ne va face sa asteptam incantati urmatoarea trilogie a evenimentelor din Gradina Botanica. Cel mai energic si colorat party care prelungeste vara cu inca o zi are loc pe 1 septembrie cu un line-up special, cu artisti recunoscuti in scena muzicii electronice. Totally enormous extinct dinosaurs, PillowTalk live si Mandel Turner ne-au promis ca vom ramane cu cea mai frumoasa amintire a sezonului.

BikeFest 2018 – Dragi biciclisti si iubitori de bicicleta, Asociatia GreenRevolution si Raiffeisen Bank, va invita pe 1 si 2 septembrie la cea de-a opta editie a BikeFest.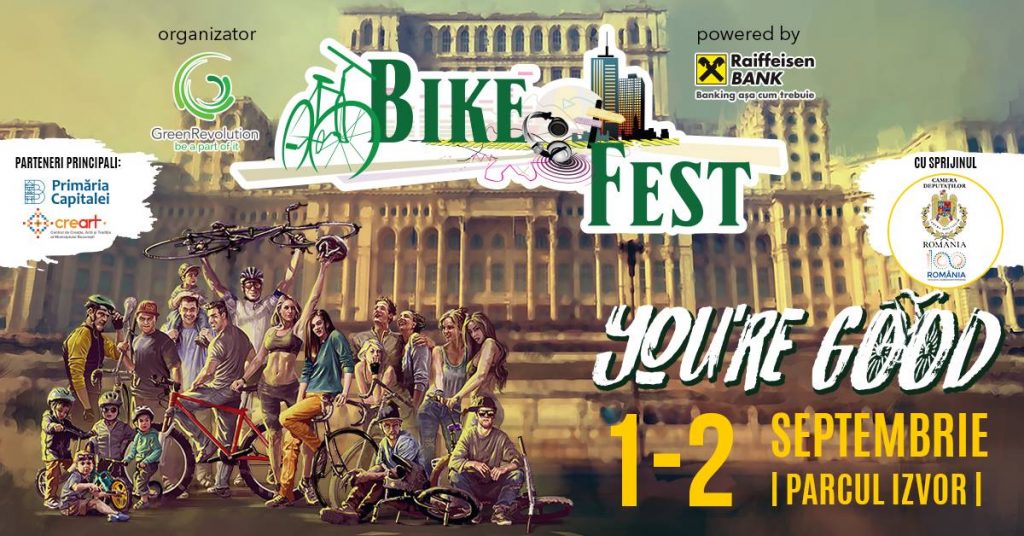 ParkLake sarbatoreste doi ani fascinanti – La multi ani, ParkLake! Pe 1 septembrie, sarbatorim doi ani de evenimente inedite, premii, surprize si experiente demne de povestit. Parklake ne asteapta cu un super concert INNA de la 20:30, iar inainte de concert, te intampina cu prosecco si un candy bar delicios, dar si cu multe alte surprize care sa adauge stralucire serii festive!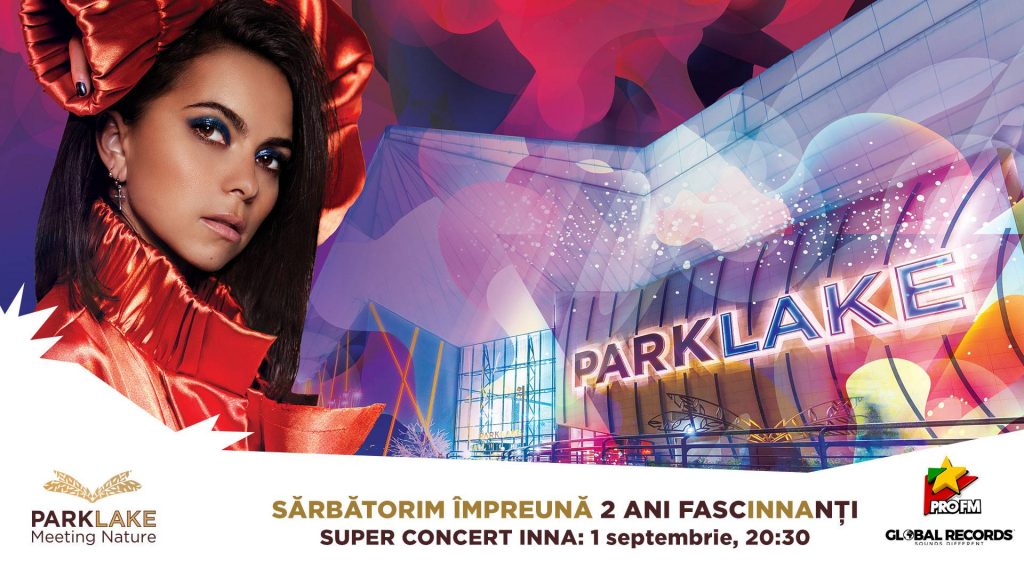 Please follow and like us: