Un weekend linistit a fost de ajuns. Urmeaza un weekend plin de evenimente si festivaluri faine. Atat de plin incat nu stiu cum o sa ma impart. Voi ce planuri aveti?
Dulce by Bucharest Gourmet Festival – Primul festival din Romania in care sunt scoase la inaintare cele mai cool si mai tentante truckuri cu deserturi, de la clatite, gaufre sau inghetata pana la placinte sau cannoli, toate sunt perfecte pentru a va deschide apetitul de festival si de sweet streetfood. Intre 24 si 26 august la Roaba de Cultura.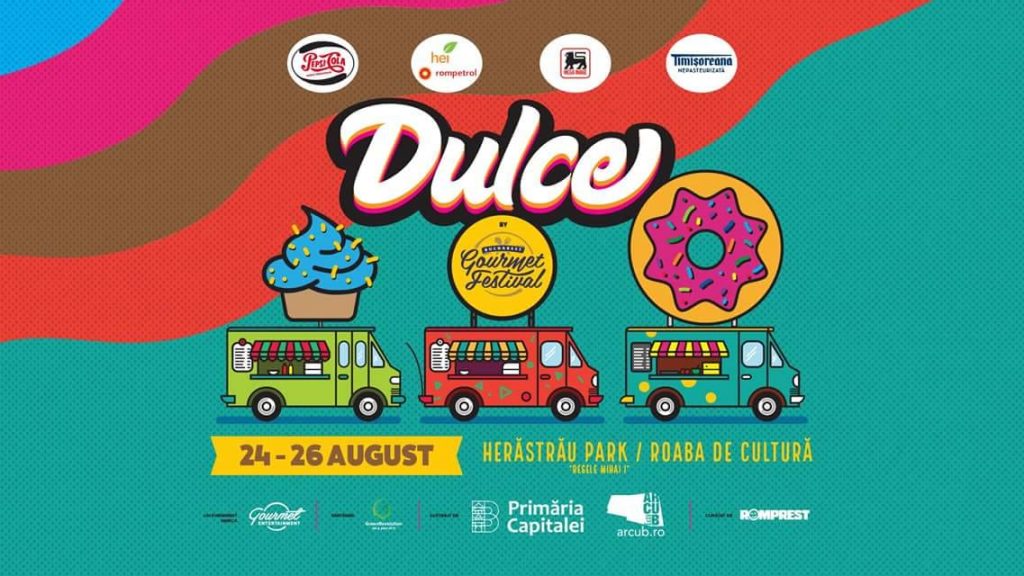 Bucharest GreenSounds Festival 2018 – Cea de-a 5-a editie BUCHAREST GreenSounds FESTIVAL, cel mai efervescent festival international de muzica eclectica din Capitala, va avea loc in weekendul 24 – 26 august 2018, in Parcul Herastrau, intrarea Charles de Gaulle!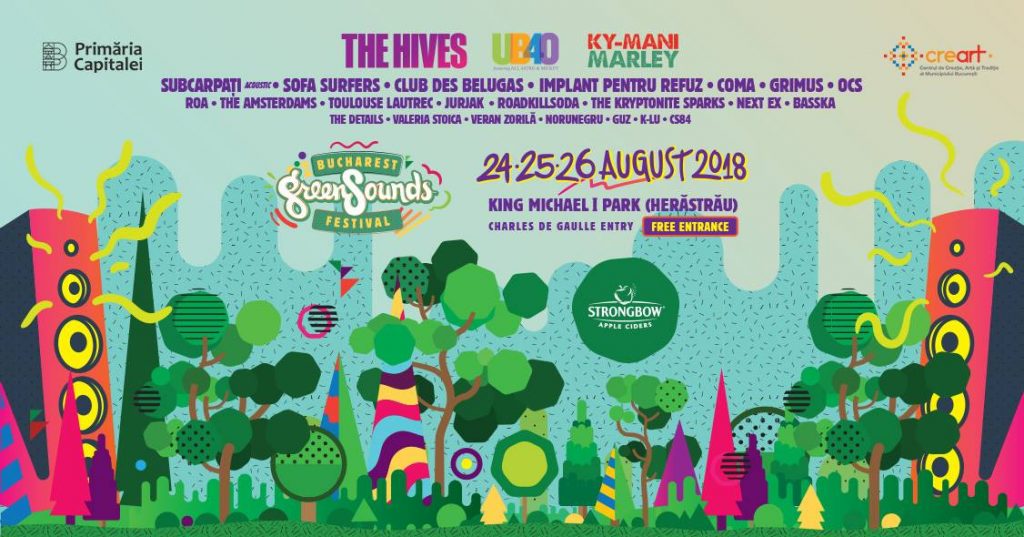 Brasilian funky beats cu DJ Dox & Pina Colada in Ananasi – se face ca Dox a prins gust pentru muzica braziliana, fie ca e funk, jazz sau soul si are chef de pus muzica intr-o vineri seara. La cele de mai sus nu strica o Pina Colada facuta direct in ananasi, dupa reteta deja traditionala. Vineri la Jacques Pot.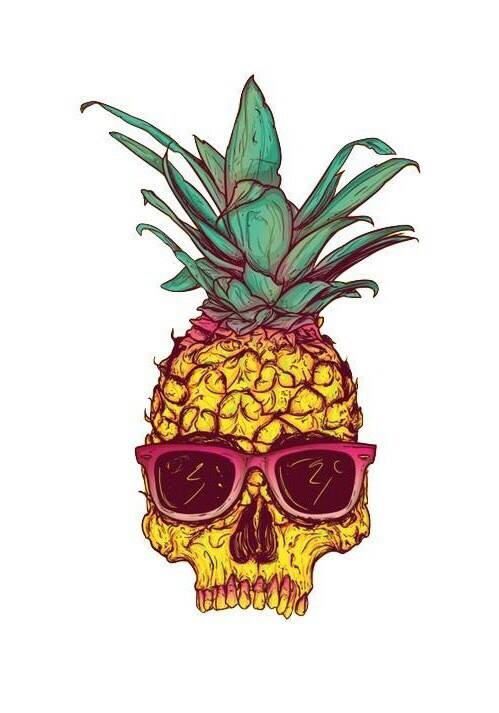 Wild Foods Festival ∞ langa Lacul Herastrau – Intre 23-26 August, se gateste salbatic chiar in fata ta, pe terasa Berariei H, la Wild Foods Festival – cel mai vanat Festival din Bucuresti! 🙂
Hai sa simti gustul salbaticiei cu porci mistreti si iepuri gatiti la jar, ciuperci vanatoresti si muulte alte preparate pregatite la gratar si pe plite. Pe terasa Berariei H, langa lacul Herastrau.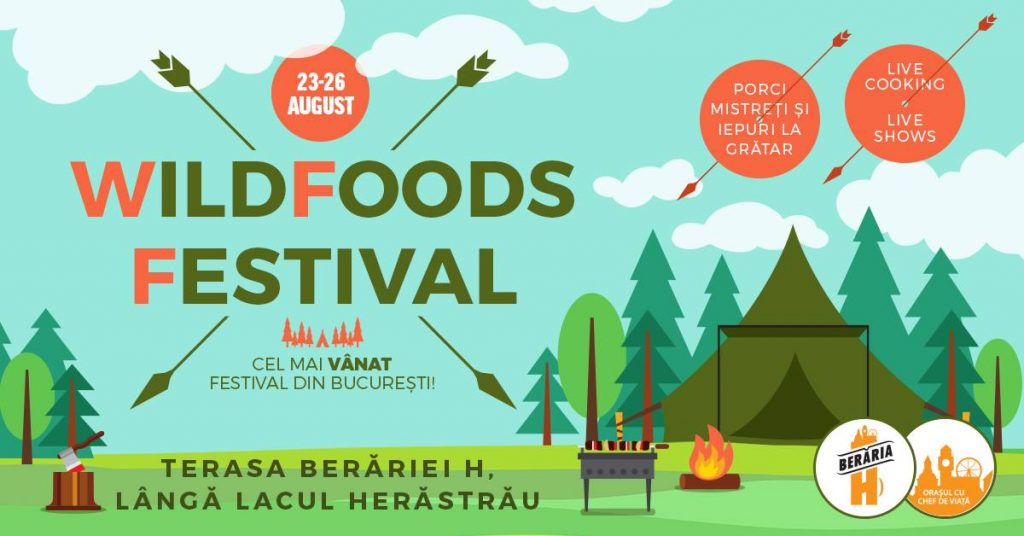 UnderCloud 2018 I 22-31 august – Festival de Teatru Independent de Orice, primul si cel mai longeviv Festival International de Teatru Independent din Romania.
Daca vrei sa-ti iei portia de cultura, intra pe pagina evenimentului si vezi la ce spectacole poti merge in perioada 22-31 august.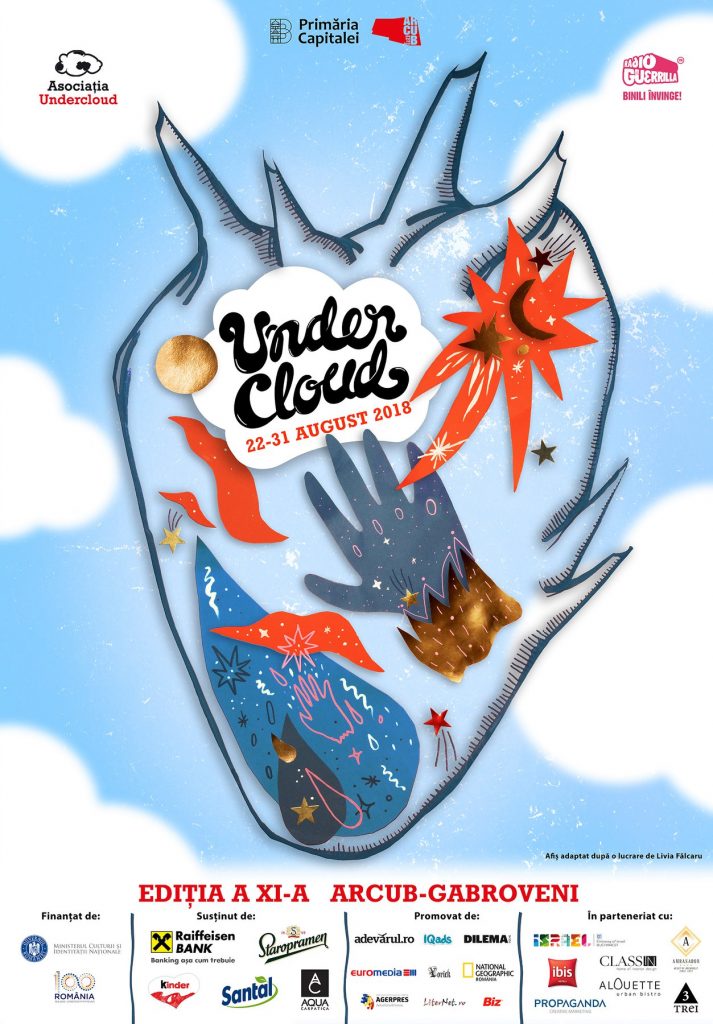 Appletone Party #RecoltaUrbana – Culegem mere si facem cel mai racoritor cidru la cel mai tare party al anului.
Pe malul lacului Straulesti, intr-o oaza de natura, incepand cu ora 14.00. Locul este pet friendly si plin de surprize. Sa inceapa deci Recolta Urbana. Vei gasi si: Water Stage by Cidru Mandru w/ music from Vinyl, Rum, Tapas & Wine// SUP, ca sa te dai pe apa. Aici mai multe detalii: http://supacademy.ro/acasa-ro/. Artisti la Main Stage: THE NOISETTES// WALDECK// CUANTUNE// PETRA ACKER SOLO ACUSTIC// UFE DJ SET// IORGA DJ SET
Artiști la Water Stage: IORGA// DJ VASILE// K-LU
Intrarea se face doar pe baza brățării de acces.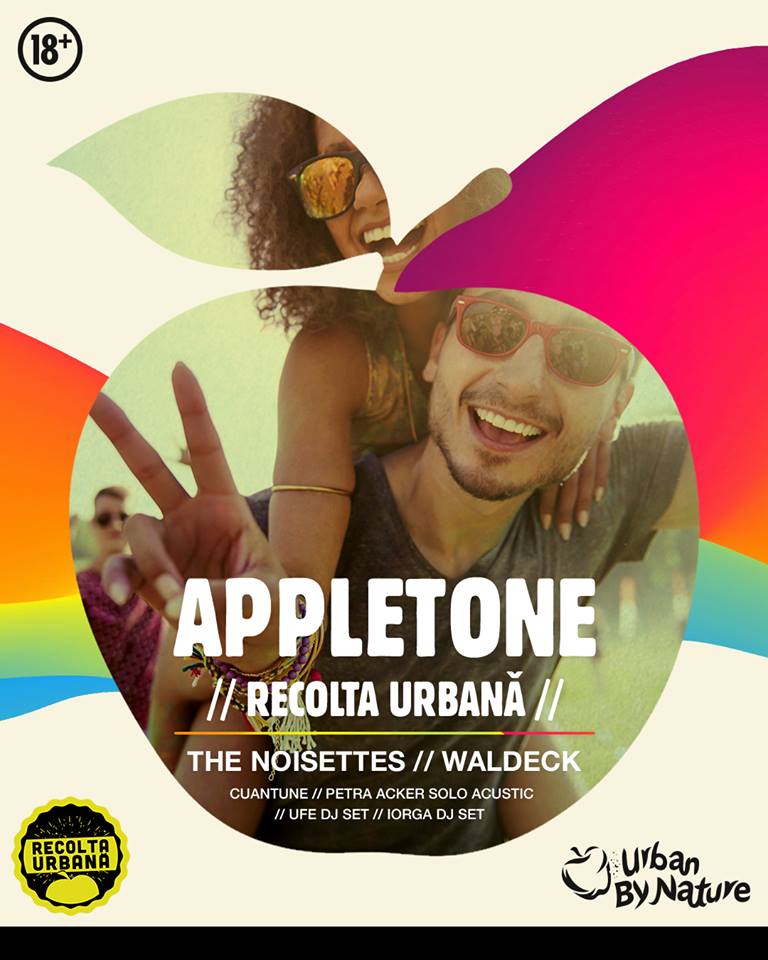 Nuit Sociale ☆ La Promenade – pe 25 august 2018 pregătește-te de cea mai cool petrecere din oraș pe Promenada: Nuit Sociale La Promenade. Seria de evenimente exclusiviste Nuit Sociale propune o noapte socială pe cinste, cu un vibe fresh, chiar pe rooftop-ul mall-ului Promenada. Surprizele se țin lanț pe 25 august, începând cu ora 22:00, ești invitat să îi asculți live pe cei de la Soundopamine, care au făcut făcut show-uri de excepție la festivaluri precum Untold și Neversea, urmați de Nopame, trupă care a făcut senzație cu single-ul "Wolves of Bucharest" și pe DJ Călin, cu un dj set fresh, perfect pentru un sfârșit de vară incendiar. Ești pregătit să petreci alături de cei mai sociali până dimineață? Atunci ia-ți brățara de acces și hai pe terasa Promenada, unde distracția este la ea acasă. Accesul la evenimentul Nuit Sociale este limitat și se face doar pe bază de brățară în limita locurilor disponibile. Vârsta: 18+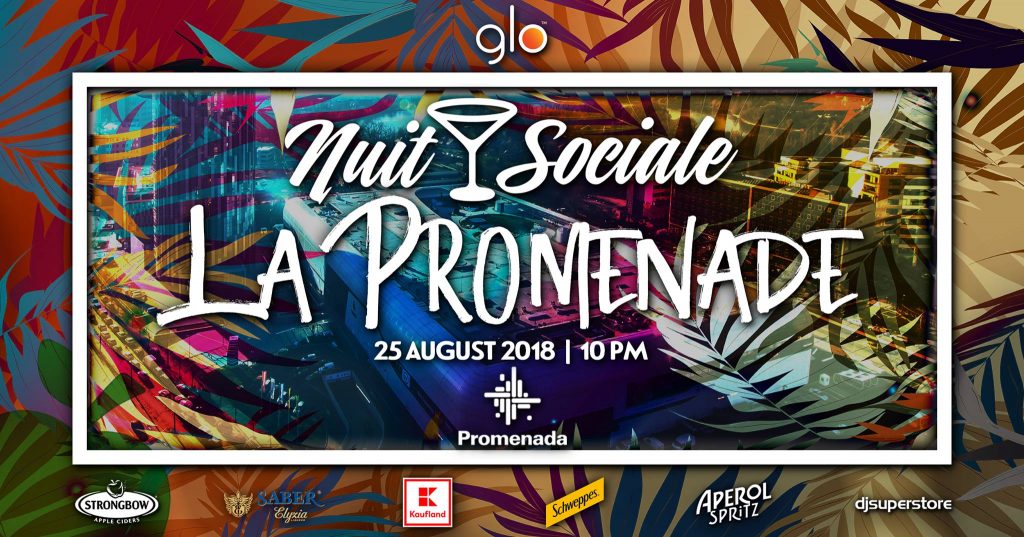 Music in the Park 2018 – Primaria Sectorului 6, prin Centrul Cultural European Sector 6, va invita in 25 și 26 august 2018 la "Music in the Park". Un festival ce va va ajuta sa va bucurati in voie de niste concerte senzationale in ultimul weekend al verii, in Parcul Crangasi.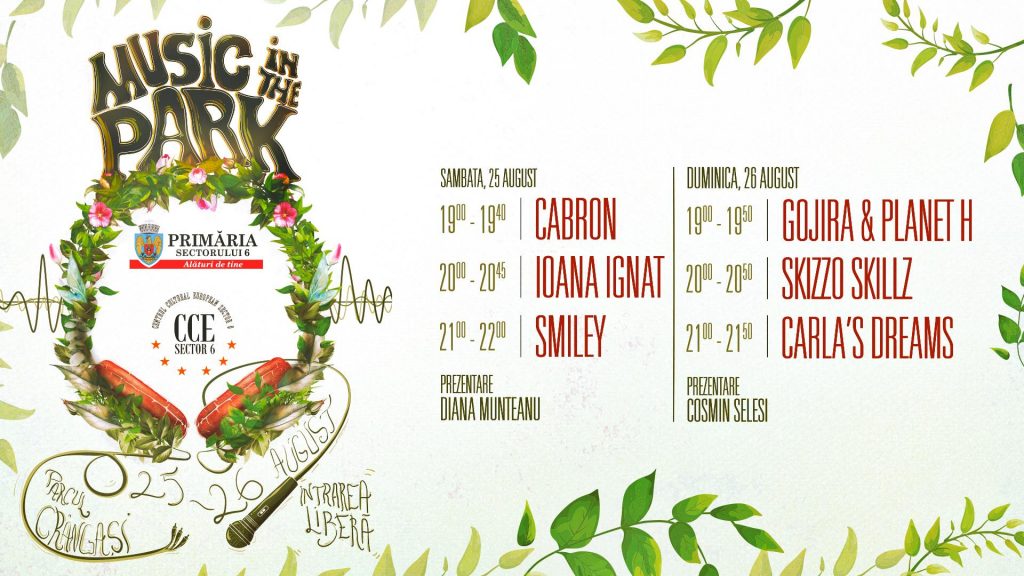 #TROPICALVIBES – KAYO Garden ne invita la o petrecere tropical, duminica, 26 august. Dress code printuri florale si culori vii.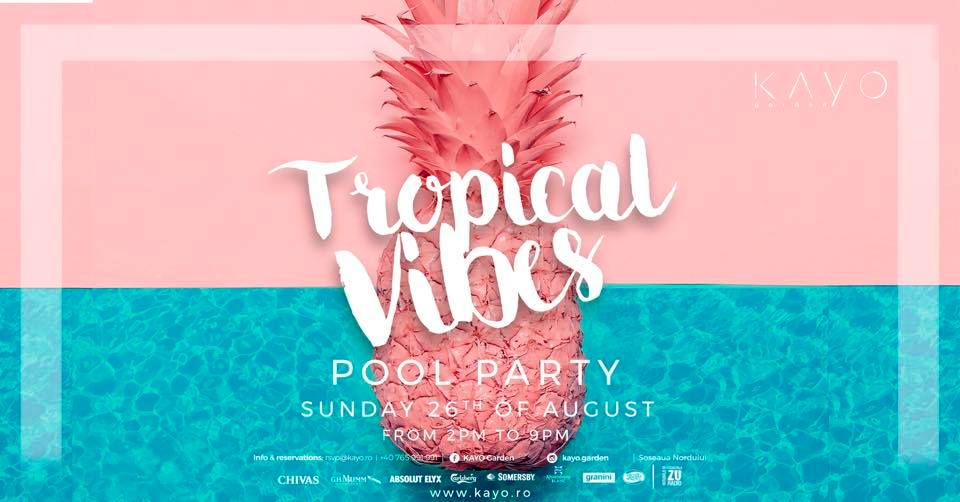 Social Energy by Night – The Beginning – Primul dintr-o serie de evenimente refreshing, by day si by night, ce isi doresc sa aduca ceva nou in piata, Social Energy, are loc duminica asta la Lugo Restaurant & Lounge. Follow Social Energy for more.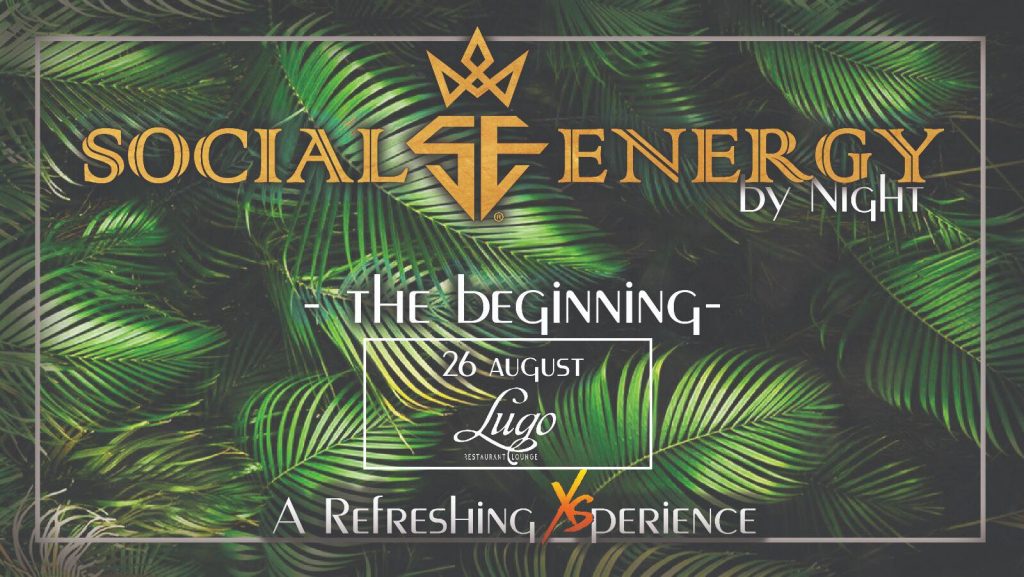 Cinema de vară #PePromenada – Vino pe terasa Promenada pentru o varietate de proiectii de filme pentru toate gusturile. De la ultimul film din seria Fast and Furios si pana la biografia lui Steve Jobs, cinema-ul de vara de #PePromenada iti va asigura relaxarea pe toata durata sezonului cald. Duminica aceasta – Steve Jobs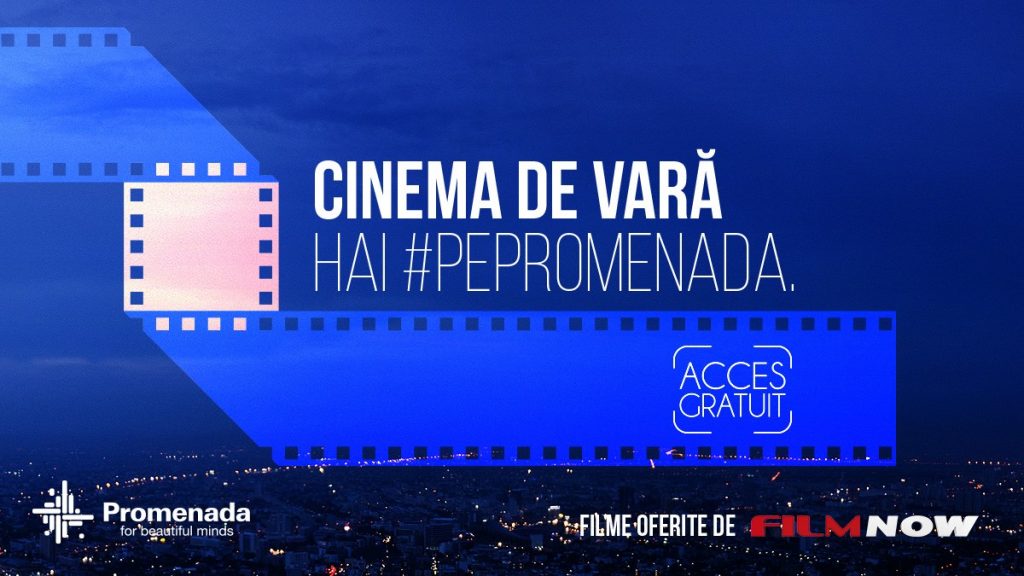 BONUS EVENT:
Vadoo Chill Fest 2018 – Weekendul 24 – 26 August ne gaseste in poiana de la Vadu Oii, Buzau, unde ne incarcam cu energie buna si muuult chill pe ritmuri de jazz, funk, alternative si electro. Dozele de chill se administreaza la hamac, birt, tolanit pe iarba, la o sedinta de yoga, percutie sau rafting…si lista continua.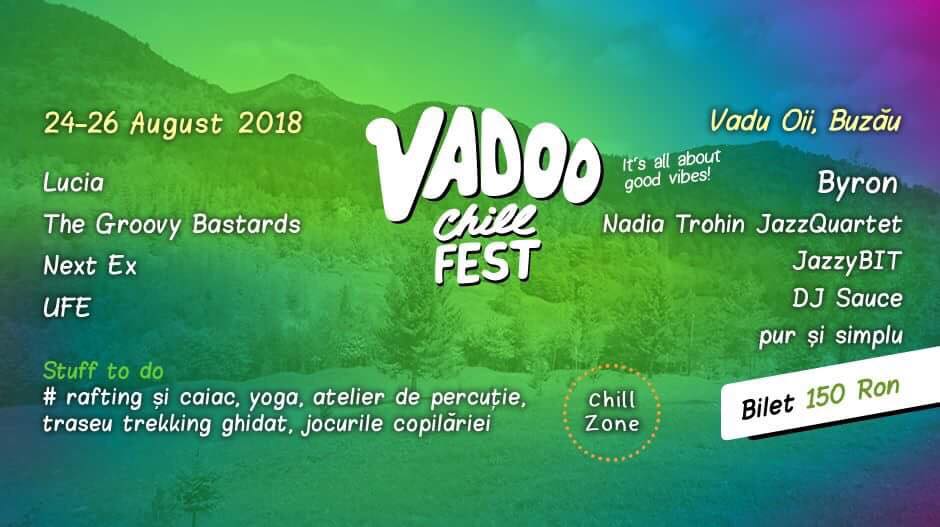 Please follow and like us: