Ne așteaptă un weekend plin de evenimente de toamnă. Iată recomandările mele:
Live MOON Brasserie with JAZZ & FOOD – Din seria obiceiurilor care ne fac automat să devenim mai fericiți putem afirma că primează o masă savuroasă alături de un vin bun sau note de cocktailuri aromate și bineînțeles compania celor dragi.
La Moon Brasserie s-au gândit să asezoneze aceste experiențe cu muzica artiștilor locali: Munteanu Doriana și Alexandru Raileanu.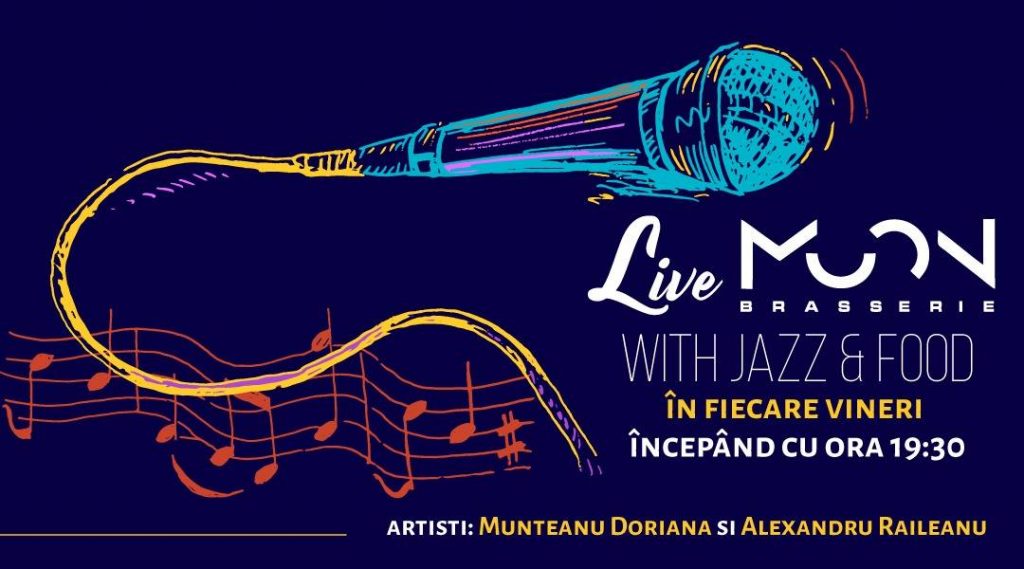 Bărbați pe Mătăsari #2 – Festival Urban – Barbați pe Mătăsari se dorește a fi o extinderea a Festivalului Femei pe Mătăsari, o ediție de toamnă, o ediție în care strada Mătăsari să găzduiască mici meșteșugari, artiști și artizani, afaceri conduse de bărbați care au înteles orașul, care fac din acesta un loc mult mai frumos și mai prietenos.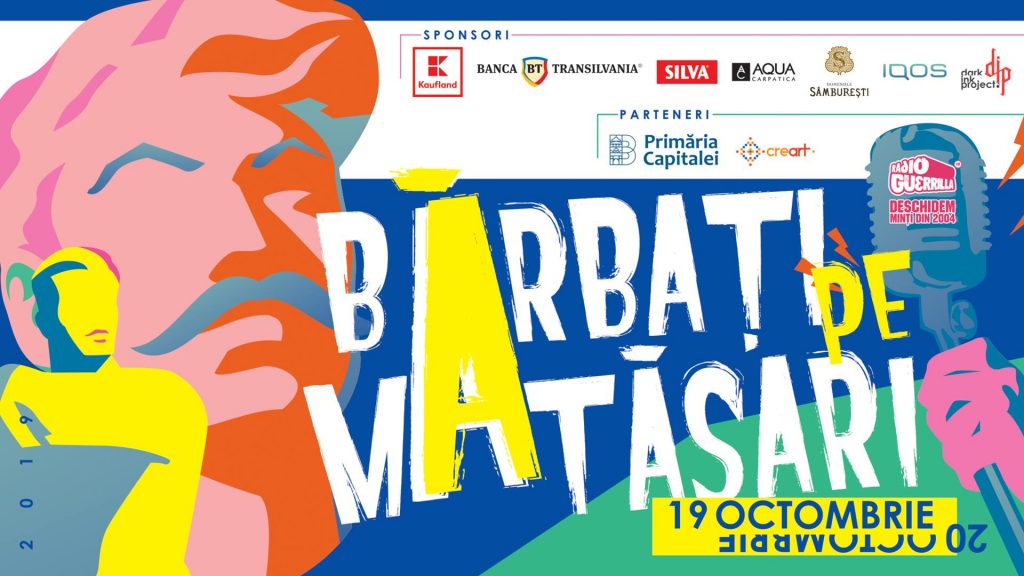 Love DECO Sale – Love Yard Sale pune la cale o nouă idee bazată pe reciclare și sustenabilitate, de lucruri frumoase care merită o a doua șansă să fie iubite: Love DECO Sale, un loc în care veți găsi articole minunate pentru CASA VOASTRĂ!
Ediția pilot va avea loc în data de 19 octombrie 2019, orarul va fi 11.30 – 17.30 și se va desfășura tot la Copper's Pub, din strada HRISTO BOTEV 25.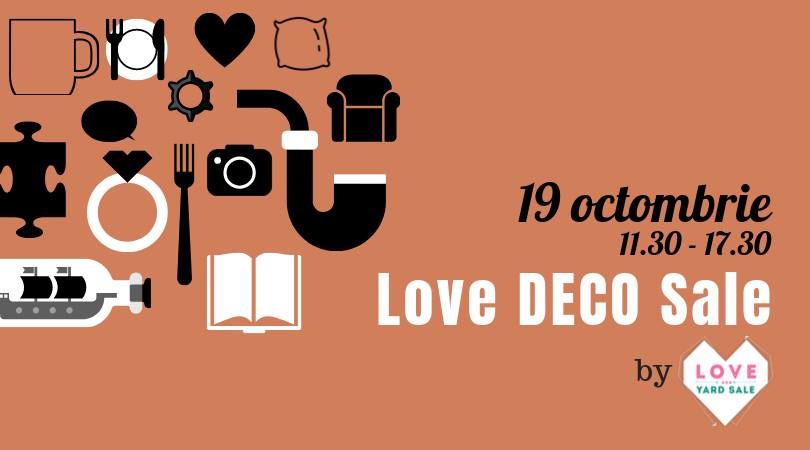 Ograda de toamnă: Târg de cultură & agricultură – la sfârșit de zile calde, Grădina Verona se transformă în Ograda de Toamnă, cu mâncăruri inspirate de anotimp și invitați unul și unul, mici artizani ai gustului.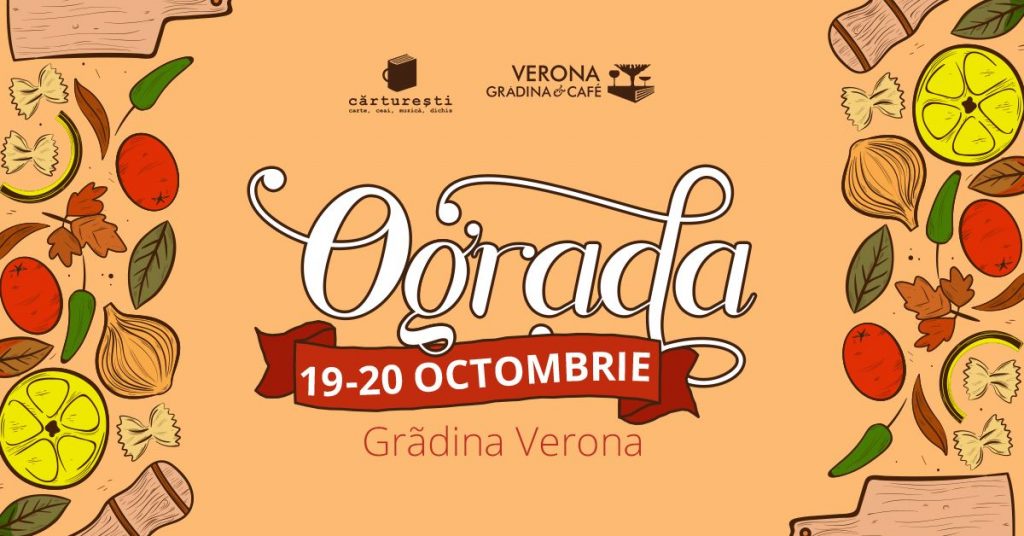 Band of Creators Pop-up Shop – 19 & 20 Octombrie – Pe 19 și 20 octombrie, Band of Creators Pop-up Shop se întoarce la Palais Ghica Victoria și te așteaptă să-ți reîntâlnești designerii preferați.
IOANA CIOLACU, LARISA DRAGNA, EDITA LUPEA, FLORENTINA GIOL sunt nelipsite de la evenimentele Band of Creators; toamna asta pregătiți-vă pentru decizii dificile, căci piesele din noile lor colecții sunt irezistibile. Pe 19 și 20 octombrie vă revedeți și cu SMARANDA ALMĂȘAN, STUDIO CABAL, EFEMERE, MUȘAT, KOMODA, GABRIELA SECĂREA, OANA MANOLESCU, ENTINO, GINISSIMA, MOST PRECIOUS, MONA VASVARI sau SILVIA ȘERBAN.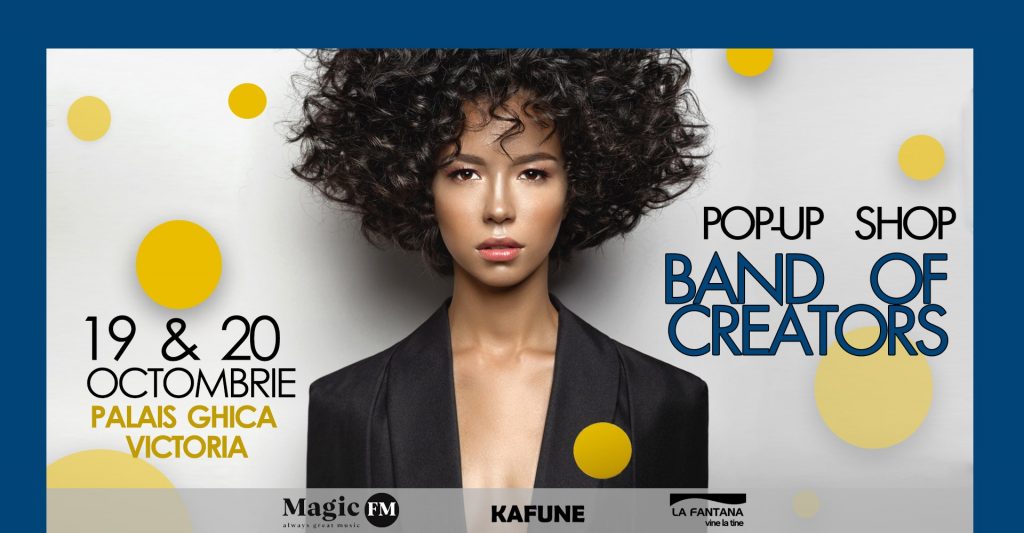 Ceauniada de Toamnă • în grădină la J'ai – Pentru că vremea le permite, J'ai Bistrot București scoate bucătarii în grădină și îi pune la treabă.
? Ciorbă de potroace – 14 lei
? Varză la ceaun cu ciolan afumat și mămăligă – 28 lei
Cam astea ar fi cele două probe cu care ne delectăm duminica asta în grădina J'ai Bistrot București din Calea Griviței 55, în cadrul ediției a 5-a a Ceauniadei de Toamnă.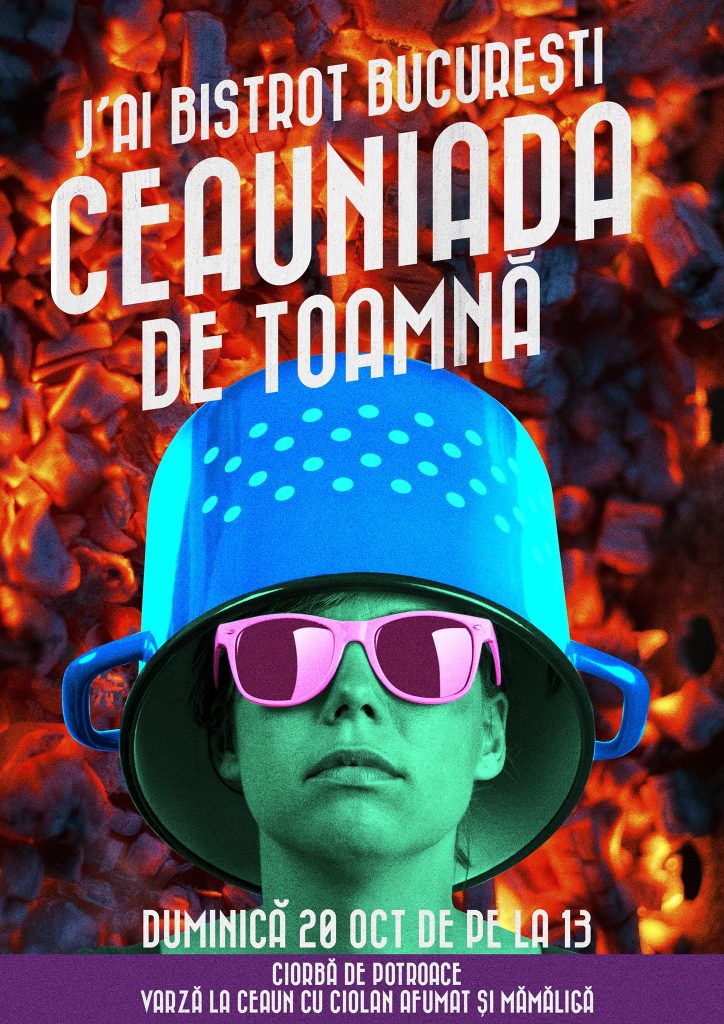 SHOP Our Closet – Fetele minunate – Sânziana Negru, Sînziana Iacob, Maria Vigheciu, Laura Giurcanu – au decis să își împărtășească o parte din garderobă și să se pregătească de toamnă, așa că ne invită să 'shop their closet', duminică, la Matcha Bar Bucharest.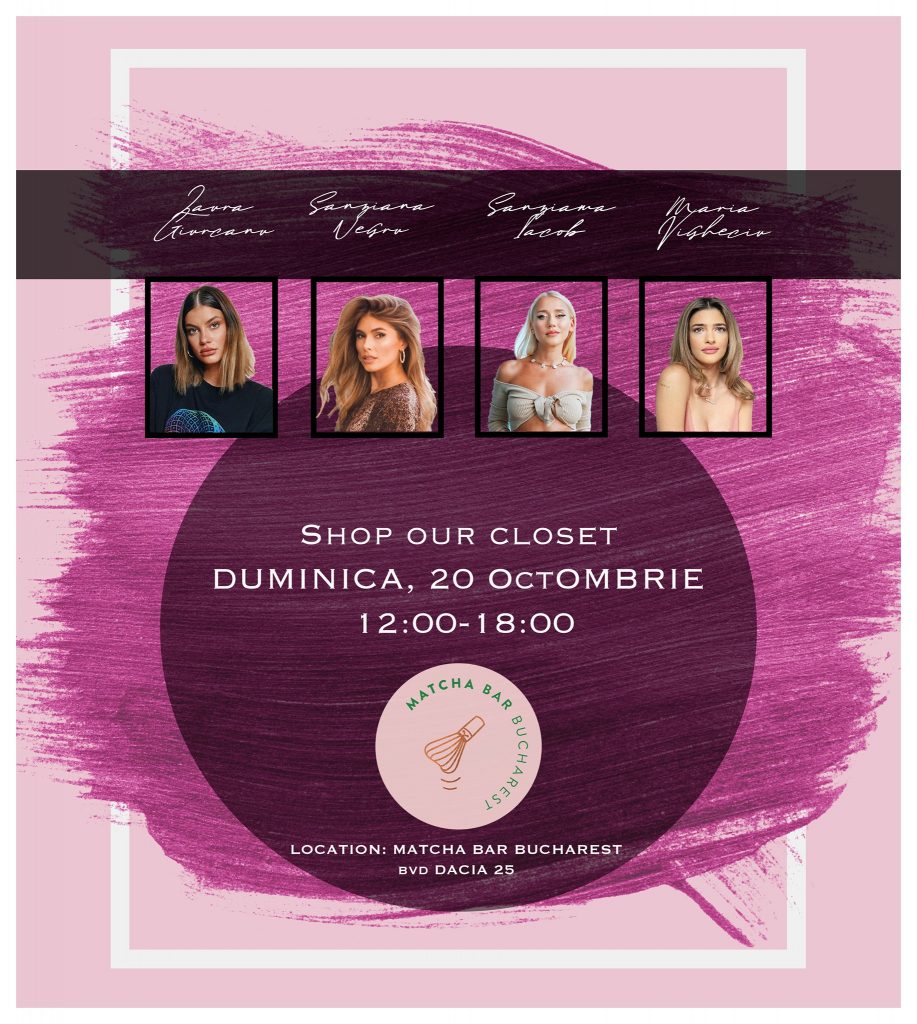 Please follow and like us: