Urmează un weekend plin de evenimente culturale, concerte și petreceri. Voi ce planuri aveți?
Romanian Design Week 2021 #TOGETHER – A noua ediție a celui mai amplu festival de design din România, Romanian Design Week, își deschide porțile în perioada 4-13 iunie 2021, la București. Combinatul Fondului Plastic, un spațiu cu o istorie specială, va fi gazda centrală a #RDW2021 pentru al doilea an consecutiv și va reuni câteva dintre expozițiile festivalului.Sub tema #TOGETHER, festivalul #RDW2021 va reuni în programul său online și offline organizații, designeri, inițiative, evenimente care împreună propun un focus pe importanța, succesul și contribuția pe care industriile creative le au în societate. Programul festivalului Romanian Design Week 2021 #TOGETHER aici.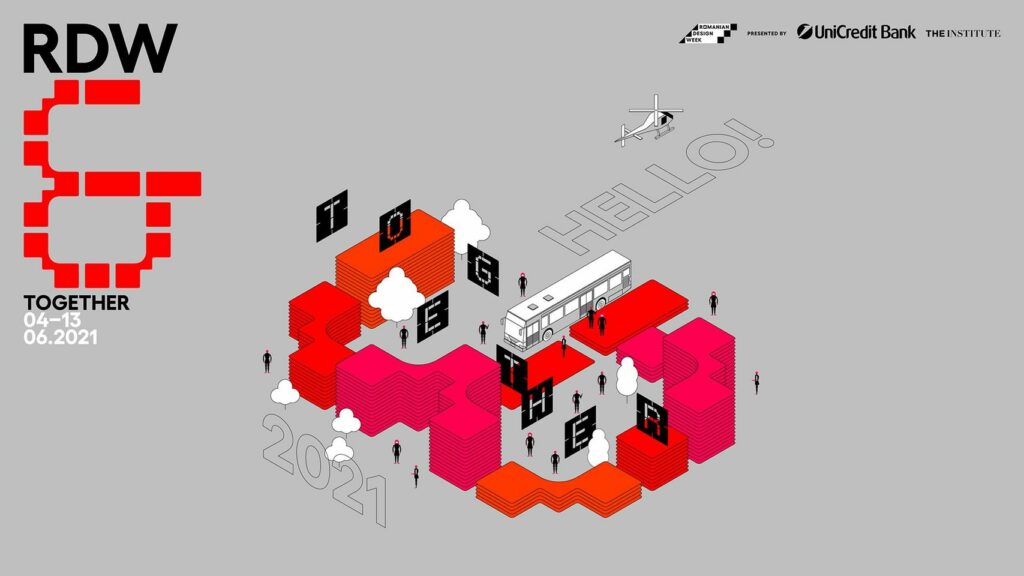 RADAR 2021 | FLUX – RADAR devine un Muzeu Temporar de New Media Art între 10 – 13 iunie. Expoziția va avea loc la ROMAERO și prezintă o piesă centrală dedicată – CORE – un Boeing 737 transformat într-o instalație imersivă de artă.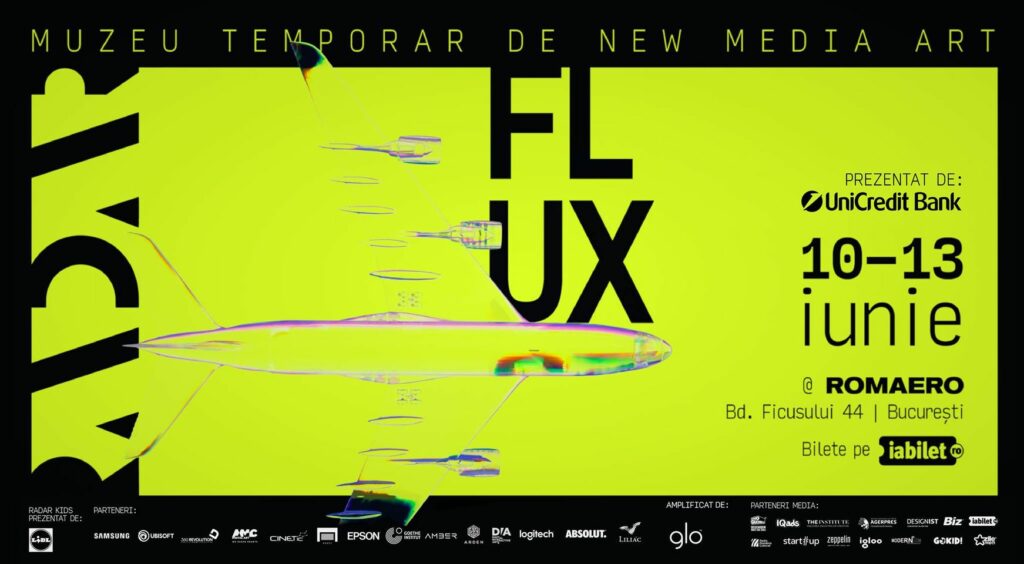 Sunset Mix by the Pool – Pentru prima dată în această vară, L'Ondine vă așteaptă la Clubul Diplomatic- Flavours in the Garden Vineri, 11 IUNIE, orele 18:00-24:00.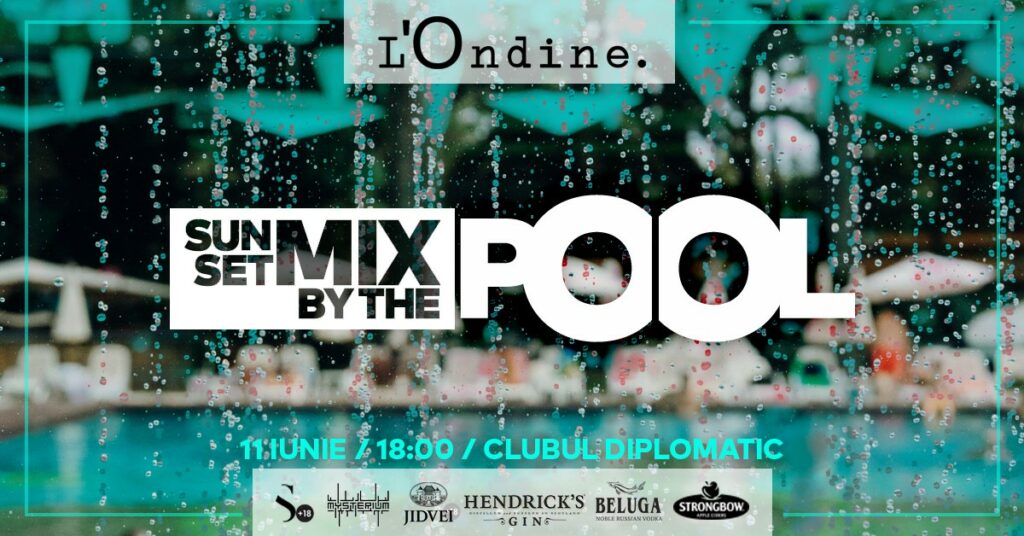 SIT in the Garden – Vineri în Grădina Monteoru cu SIT.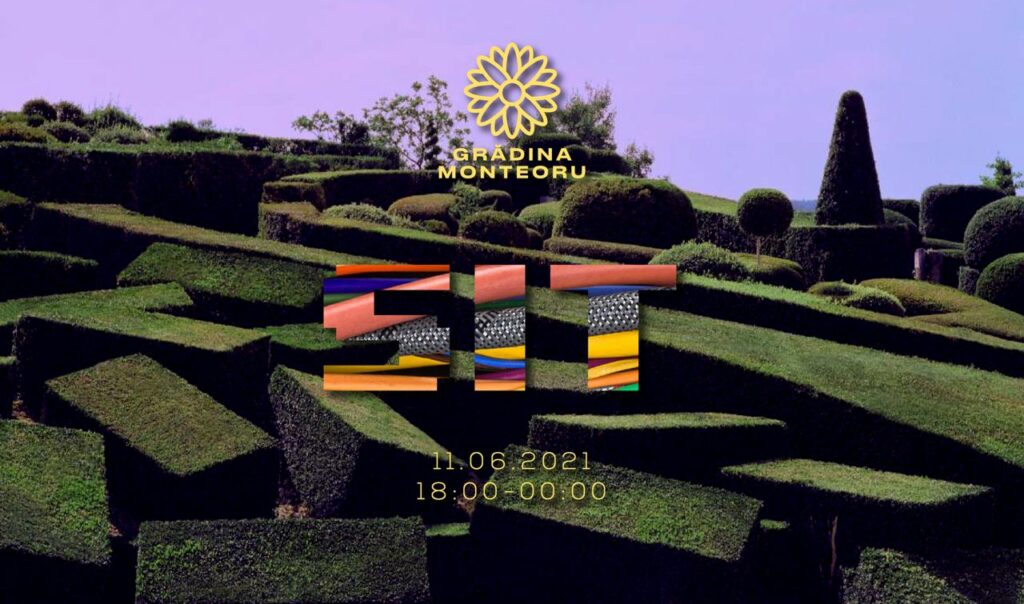 Urban Fair la Maison 13 – Între 12-13 iunie, suntem așteptați pe terasa Maison 13, la Urban Fair cu surprizele sezonului. Fie că vrei să îți reînoiești garderoba, fie că îți fac cu ochiul deliciile urbane sau ești în cautare de accesorii, bijuterii, jucării ori decorațiuni pentru casă, cu siguranță vei găsi ceva pe placul tău!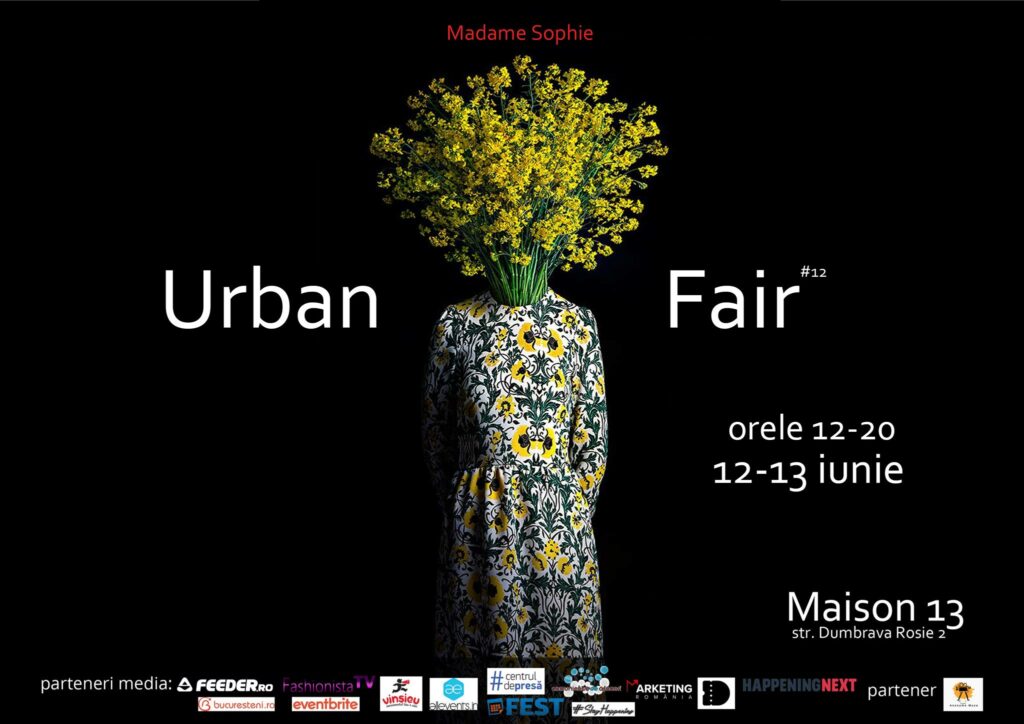 Noaptea Europeană a Muzeelor – Sâmbătă, 12 iunie, are loc Noaptea Europeană a Muzeelor. În România, evenimentul este organizat de către Rețeaua Naționala a Muzeelor din România, membru al celei mai mari rețele pan-europene a muzeelor Network of European Museum Organisations (NEMO). Detalii despre program și muzeele participante găsiți aici.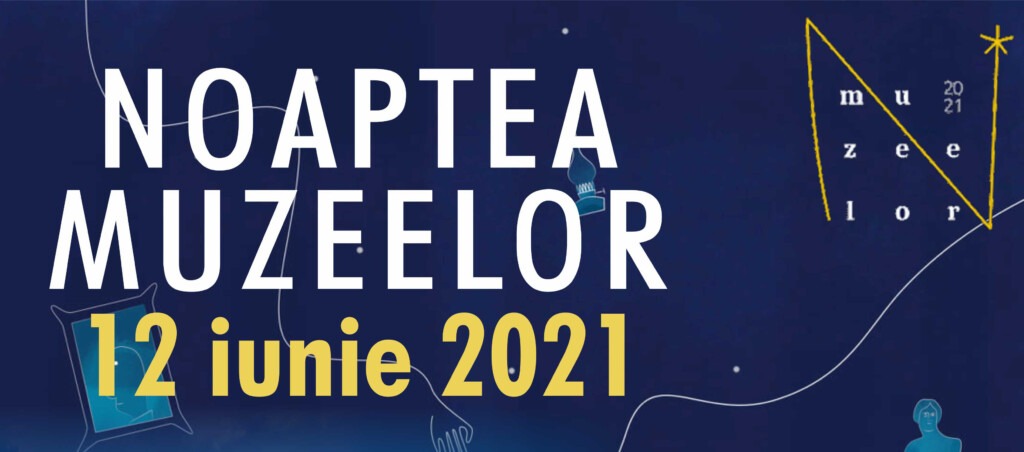 hip hop takeovers #25 // FREEDOMINATION – Sambata, 12 iunie, incepand cu ora 16:00, va avea loc a 25-a editie '𝒉𝒊𝒑 𝒉𝒐𝒑 𝒕𝒂𝒌𝒆𝒐𝒗𝒆𝒓𝒔', la 𝐆𝐎𝐃𝐀𝐈, pe strada Gara Herăstrău 2 // 𝑭𝑹𝑬𝑬𝑫𝑶𝑴𝑰𝑵𝑨𝑻𝑰𝑶𝑵.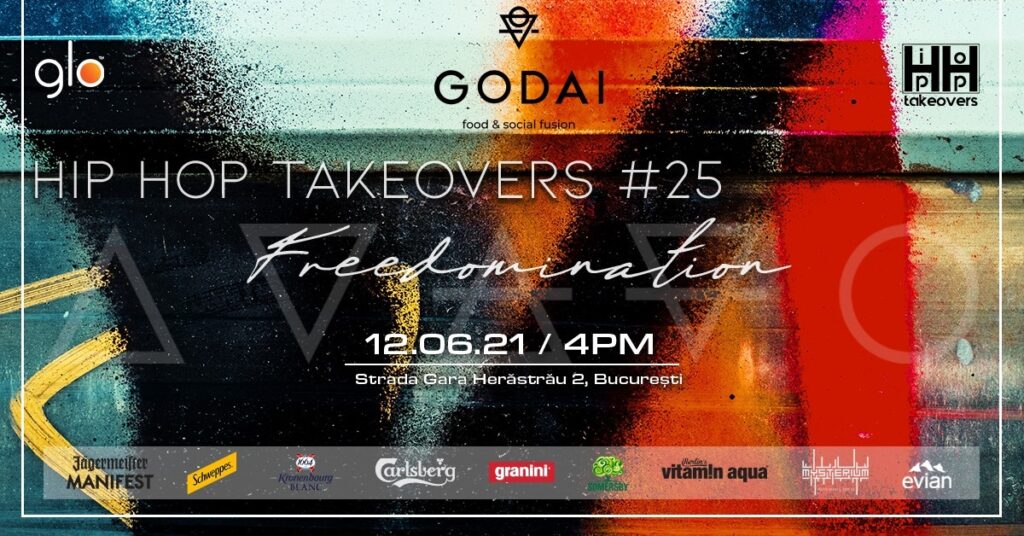 Noaptea Designerilor – Asociatia Anonymo Muza te invita sa petreci o noapte de sambata magica, la muzeu cu muzica live.Noaptea Designerilor/ Noaptea Muzeelor reuneste la cea de-a doua editie, fotografie, sculptura cat si design vestimentar și bijuterie contemporana pentru o singura noapte, intr-o expozitie remarcabila la Maison 13. Pentru a doua oara parteneri Noaptea Muzeelor, editia din acest an va fi un sincretism al artelor.
Evenimentul va fi deschis cu un recital de vioara sustinut de compozitorul si violonistrul Gabi Stanescu.
Tema evenimentului este Echilibru.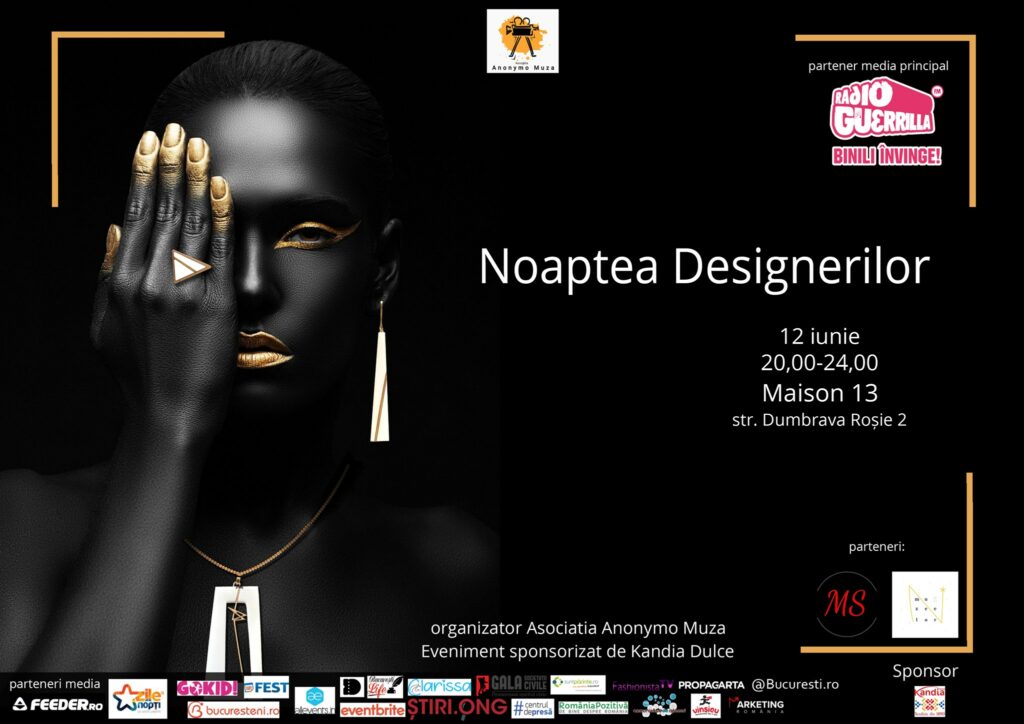 Gin & Juice by TAC / Dj Bully / Location: Spatiu Tehnic – Un eveniment ce promite o incursiune in mixologie creat de Touching ART Cocktail la Spațiu Tehnic.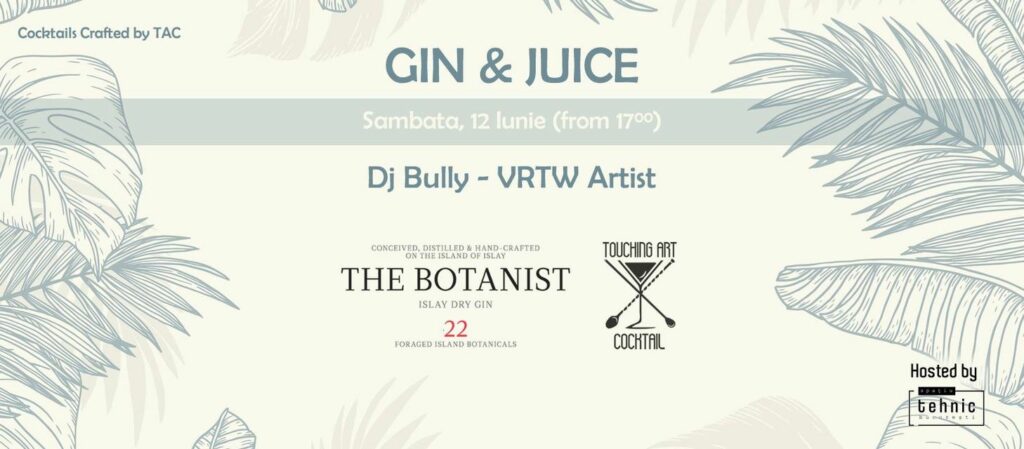 Șuie Paparude #liveintheGarden – Șuie urcă pe scena Gradina Urbana, sâmbătă, pe 12 iunie, începând cu ora 19.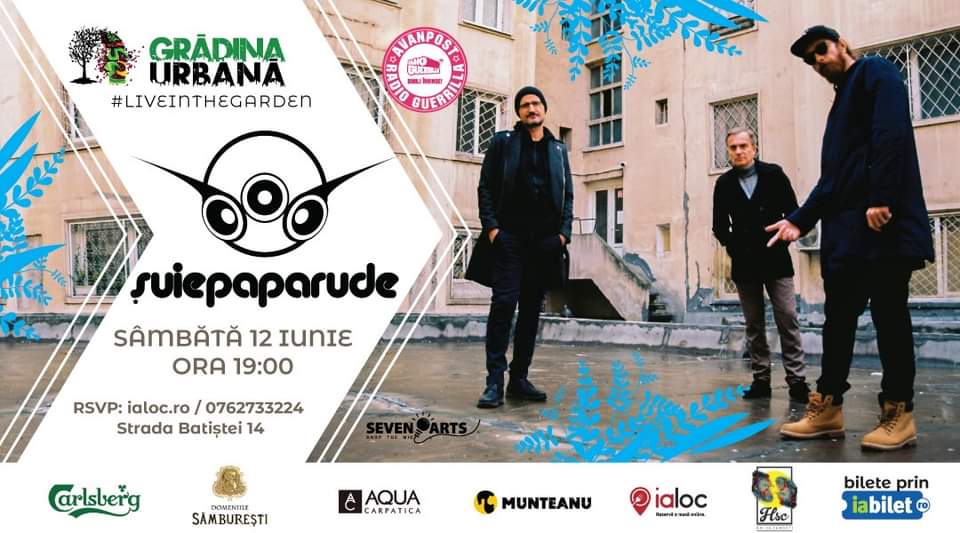 Bounty Fair – eveniment de shopping creativ – Bounty Fair #laumbratârgului – eveniment de shopping creativ
ediție dublă de vară, cu creatori români cărora le-a fost dor de tine. La Casa Universitarilor (str. Dionisie Lupu nr. 46) .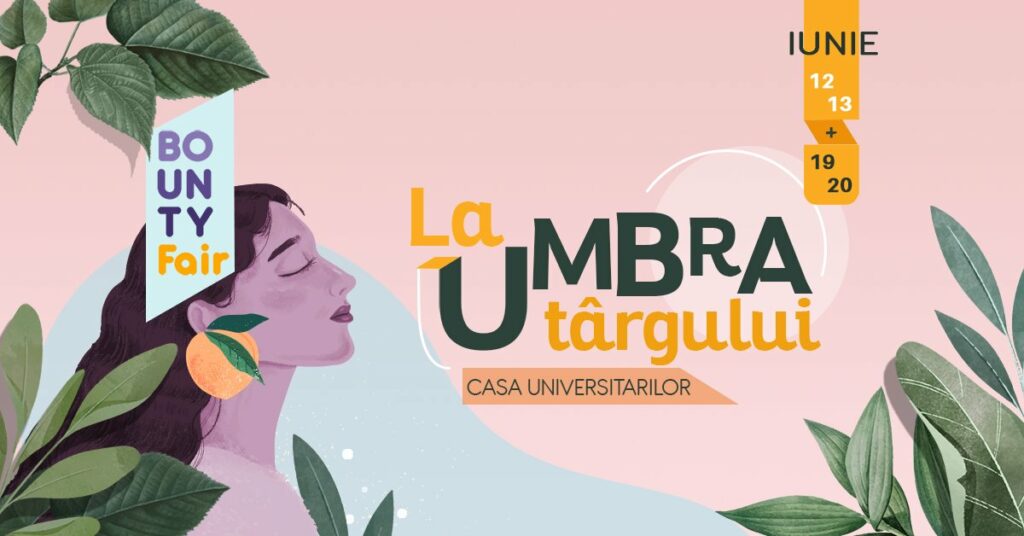 Please follow and like us: