Ne asteapta un weekend cu temperaturi mici, dar cu evenimente multe si misto:
Petrecere de meniu nou la Nonna Mia – Bunica a facut curat in camara si ne-a pregatit un meniu nou, plin de preparate delicioase, gatite exact ca in Italia, asa cum te-a obisnuit deja. Birrificio Angelo Poretti este alaturi de noi, asa ca am pus deja la rece cea mai fina bere italieneasca pentru a acompania perfect noile preparate pe care ni le-a pregatit bunica! Muzica live, atmosfera calda specifica si multe alte suprize sunt si ele nelipsite din program.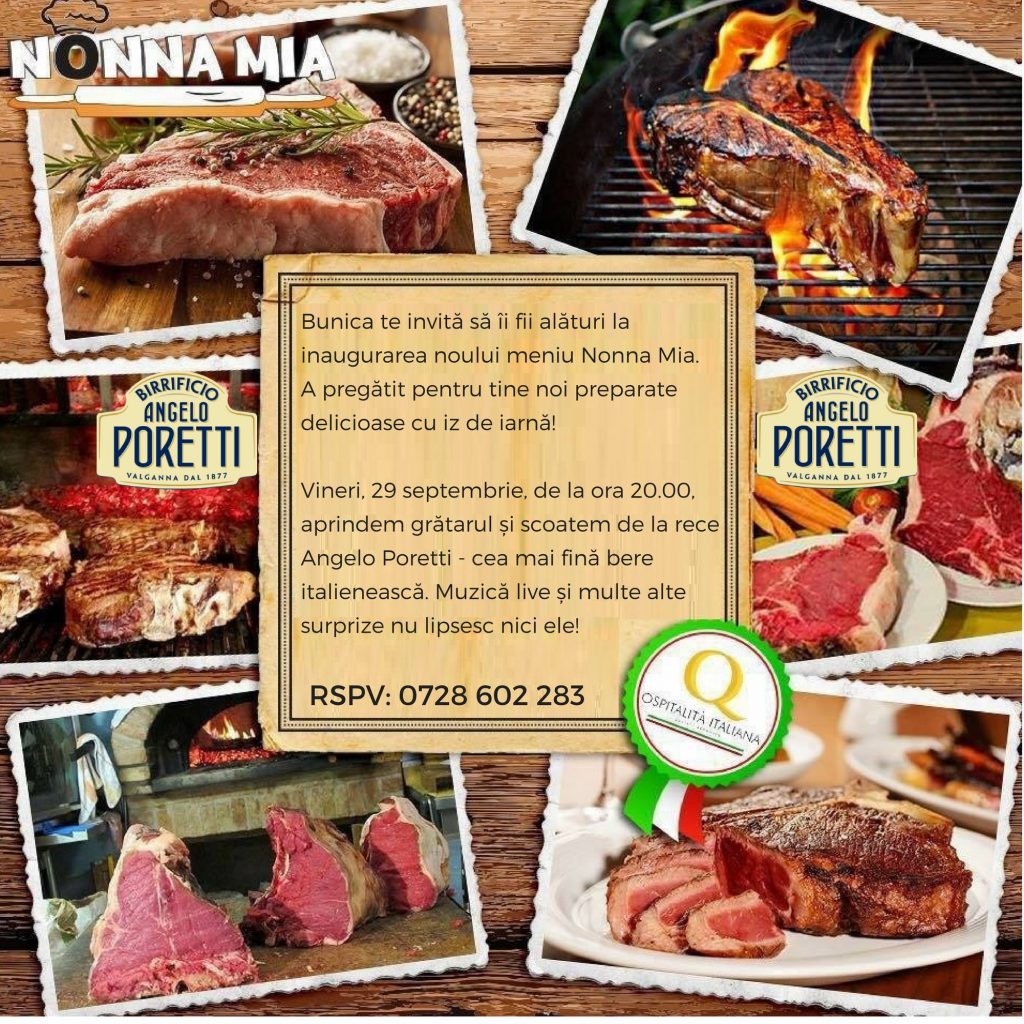 Master Crafters Weekend #3 – Culinaria Street Food Market (Promenada Mall, Calea Floreasca 246B) este gazda editiei a treia de Master Crafters' weekend, aducand cea mai buna bere si cidru artizanale de la Zaganu, Ground Zero Beer si Bere artizanala Sikaru alaturi de Clarks Cider.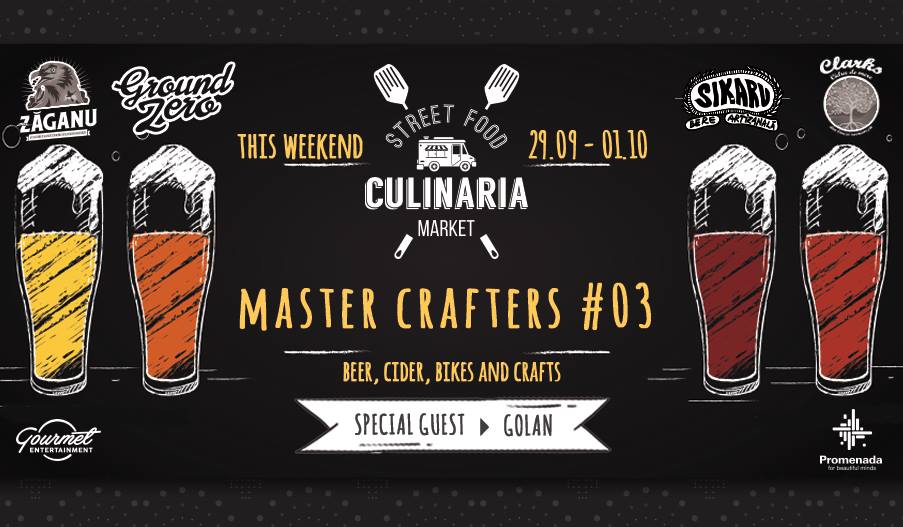 Sweet Disco Friday – Daca e vineri, E3 by Entourage, ne cheama la inca o petrecere tematica, de data asta cu muzica incepand din anii '80 si amintirea acadelelor si vatei de zahar pe bat. Surpriza vor fi the dancing alcoholic gummy bears.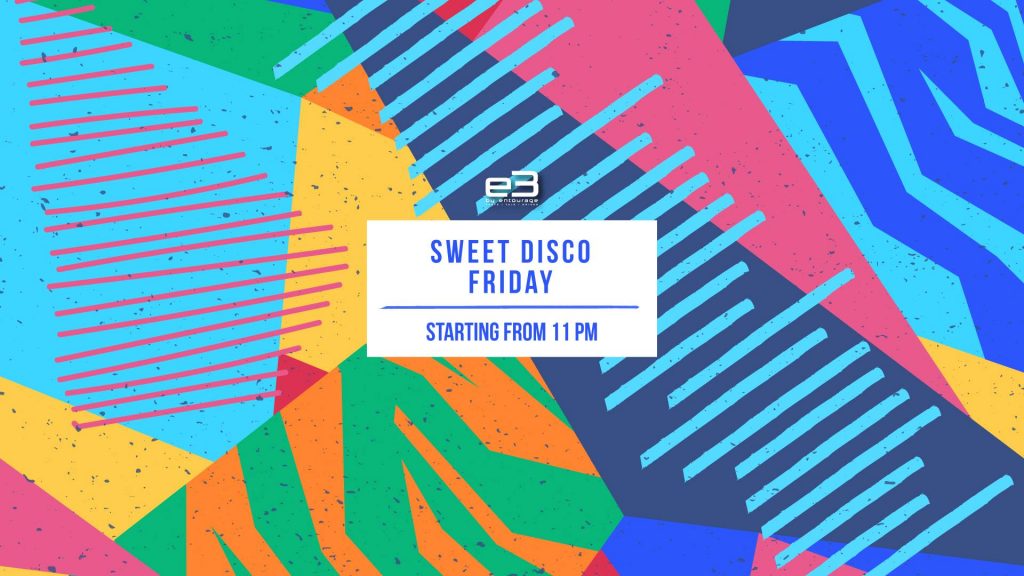 GALA FOLK YOU! 2017 – Aflata la cea de-a saptea editie in Bucuresti, Gala Smart Folk You! Florian Pittis are loc pe 29-30 septembrie – 1 octombrie, de la ora 17:00, in Piata George Enescu din Capitala.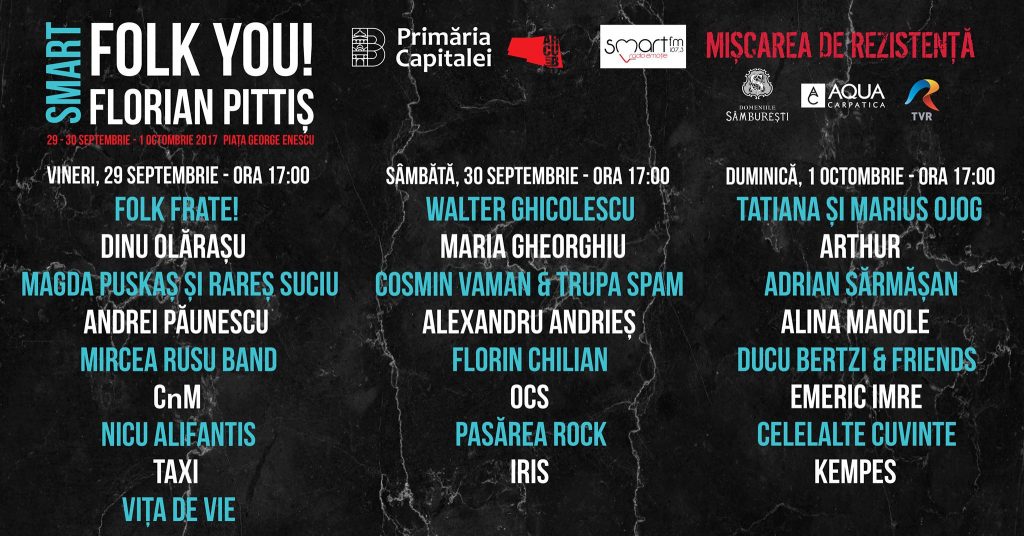 The Doors Alive – Concert tribut The Doors – Pe 29 septembrie cele mai iubite melodii lansate de Jim Morrisson se vor auzi live, la Hard Rock Cafe, in interpretarea trupei The Doors Alive!
Originara din UK, cea mai buna formatie tribut The Doors va aduce pe scena sound-ul inconfundabil, atitudinea rebela si hiturile ce au spart topurile anilor '70! Vei asculta "Alabama Song", "Hello, I Love You!", "Light My Fire" si multe altele, intr-un show ce te va transpune in perioada de aur a rockului psihedelic.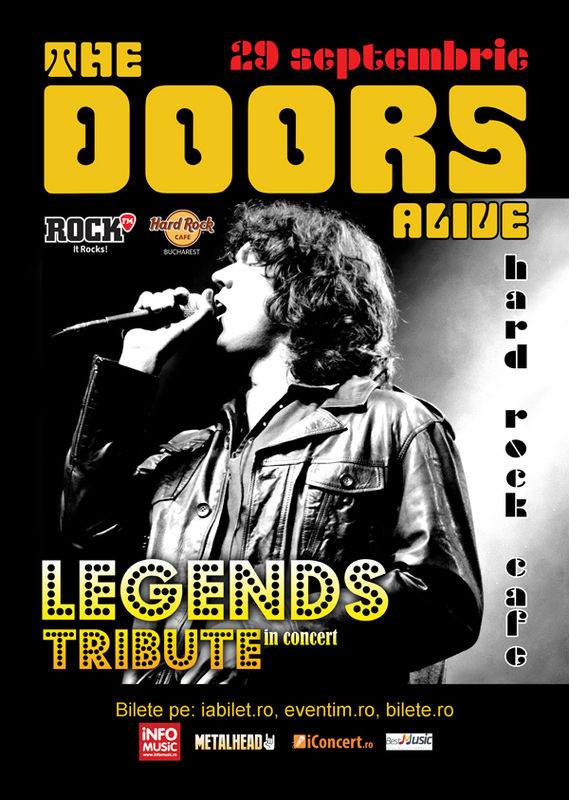 Wahaka Street Food Park – Grand Opening – Primul Street Food Park din Bucuresti isi deschide portile sambata, de la ora 11:00 pe Blvd. Nerva Traian no. 2.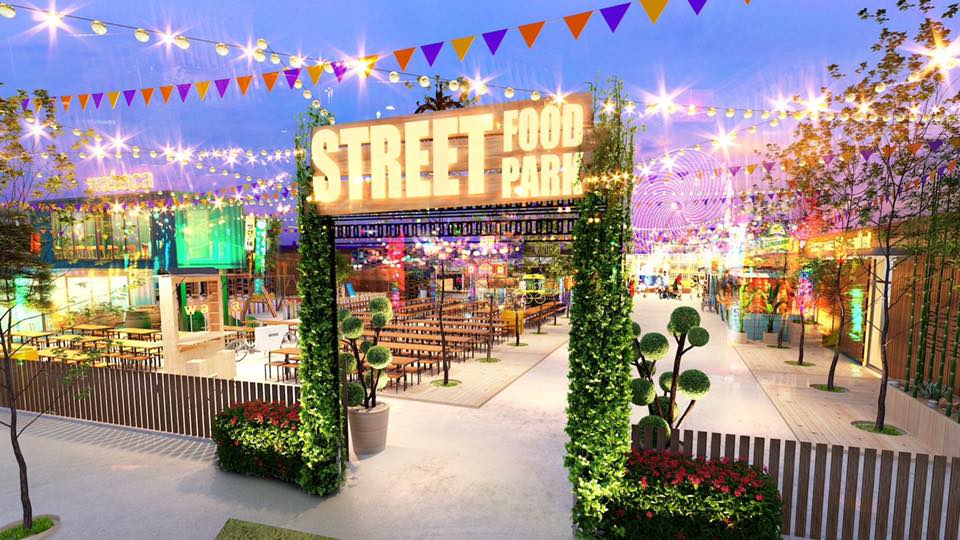 3 ani cu SONOR w/ Subcarpati. Macanache. K-lu at Arenele Romane – Pe 30 Septembrie SONOR striga adunarea, pentru o aniversare de zile mari. Vom canta si vom dansa pana tarziu in noapte alaturi de artisti dragi inimilor noastre.
Subcarpati, Macanache si K-lu promit o seara de neuitat, asa ca ia-ti gasca si vino la Arenele Romane sa dam SONOR-ul tare!

Everybody Needs Closure – Sambata asta, Gaia ne ofera closure in relatia cu vara, printr-un party cu GoodTaste, GoodVibe, GoodMusic, GoodCompany and GoodGaia, la Palatul Ghica Victoriei.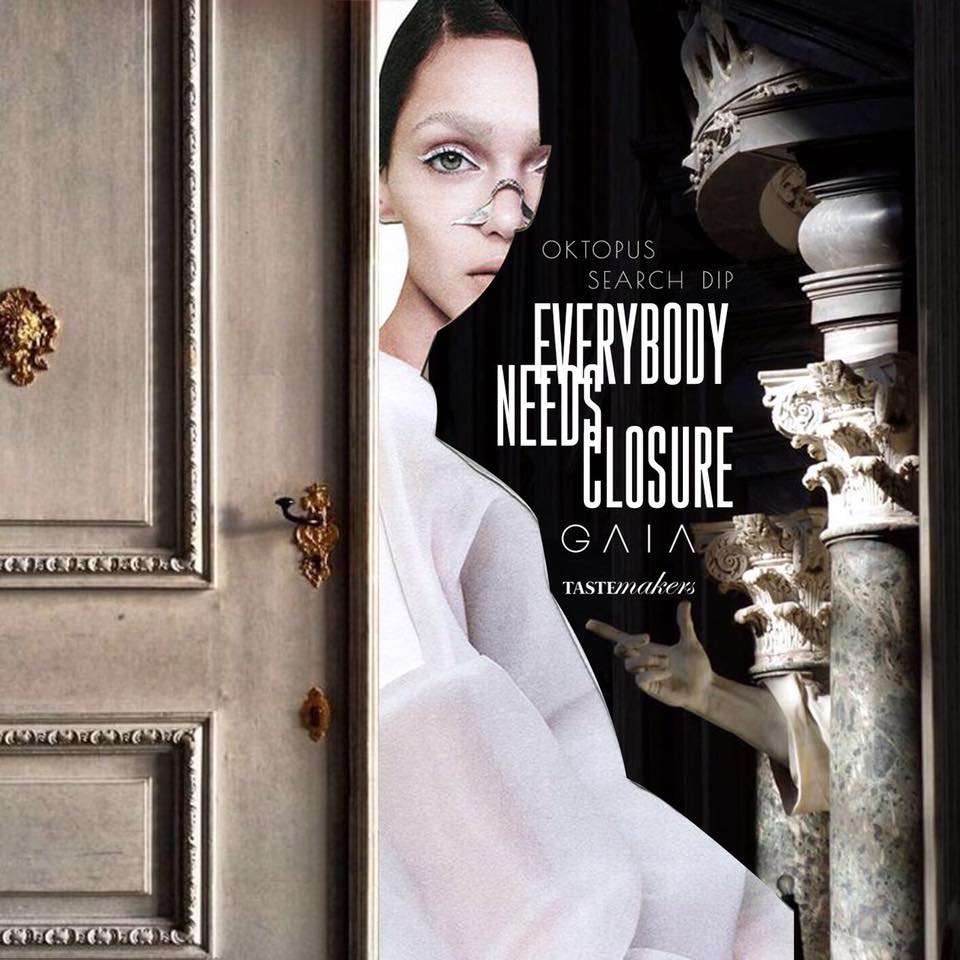 Must, Vin și Pastramă la J'ai Bistrot – Duminica asta, pe 1 octombrie, J'ai Bistrot scoate bucatarii in gradina si ii pune la treaba. Ei vor gati o splendoare de pastrama.
O armata de mici deliciosi va iesi la inaintare, la un moment dat, ca sa protejeze pastrama si pentru cei care vor pasi mai tarziu afara din case. Exista si de baut – cantitati considerabile de must si de vin.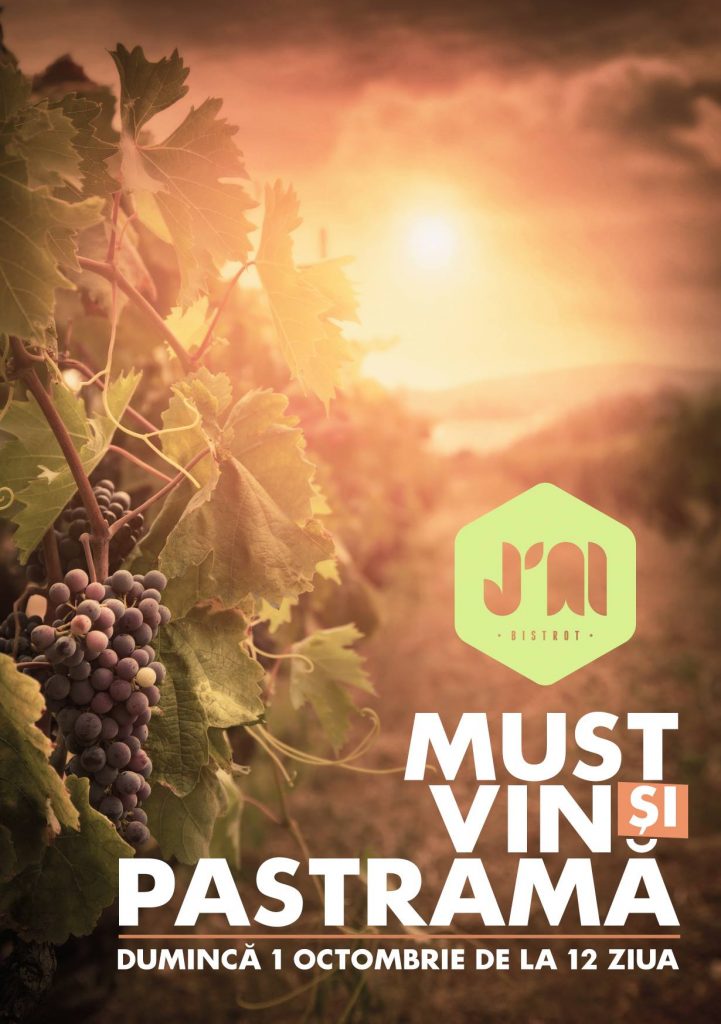 Closing Event / Jezebel – Gradina Floreasca anunta inchiderea cu un concert Jezebel, o prezenta preferata a publicului gradinii, dar si cu burgeri deliciosi si o limonada cu fructe.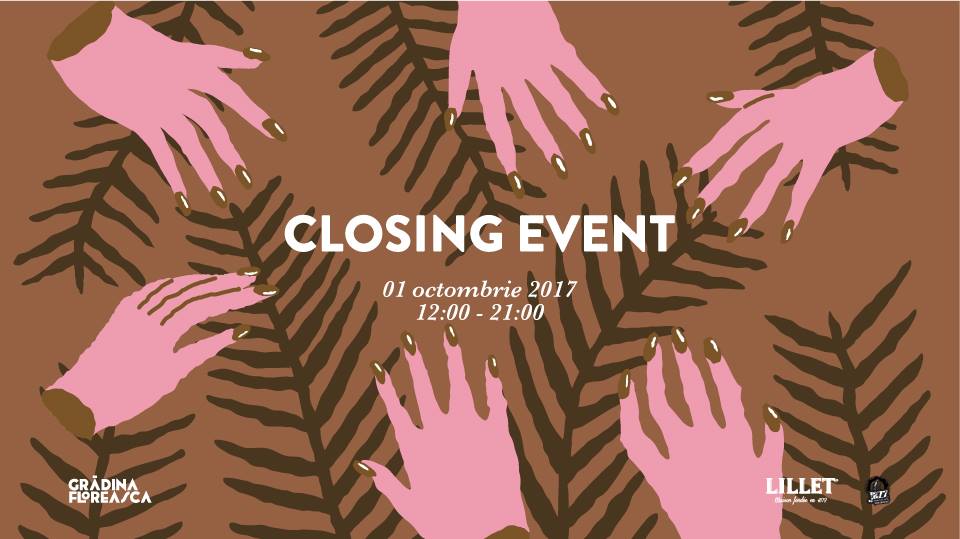 Please follow and like us: