Daca nu te pasioneaza petrecerile de Halloween care sunt in acest weekend in toate cluburile din Bucuresti, am facut mai jos o lista si cu alte evenimente interesante la care poti merge.
Indoor Opening Party – Hefe / J'ai Bistrot – Hefe deschide sezonul de petreceri indoor cu o serata cu o puternica tenta rock'n'roll la J'ai Bistrot Bucuresti. Vineri, pe 26 octombrie, dupa 21:00.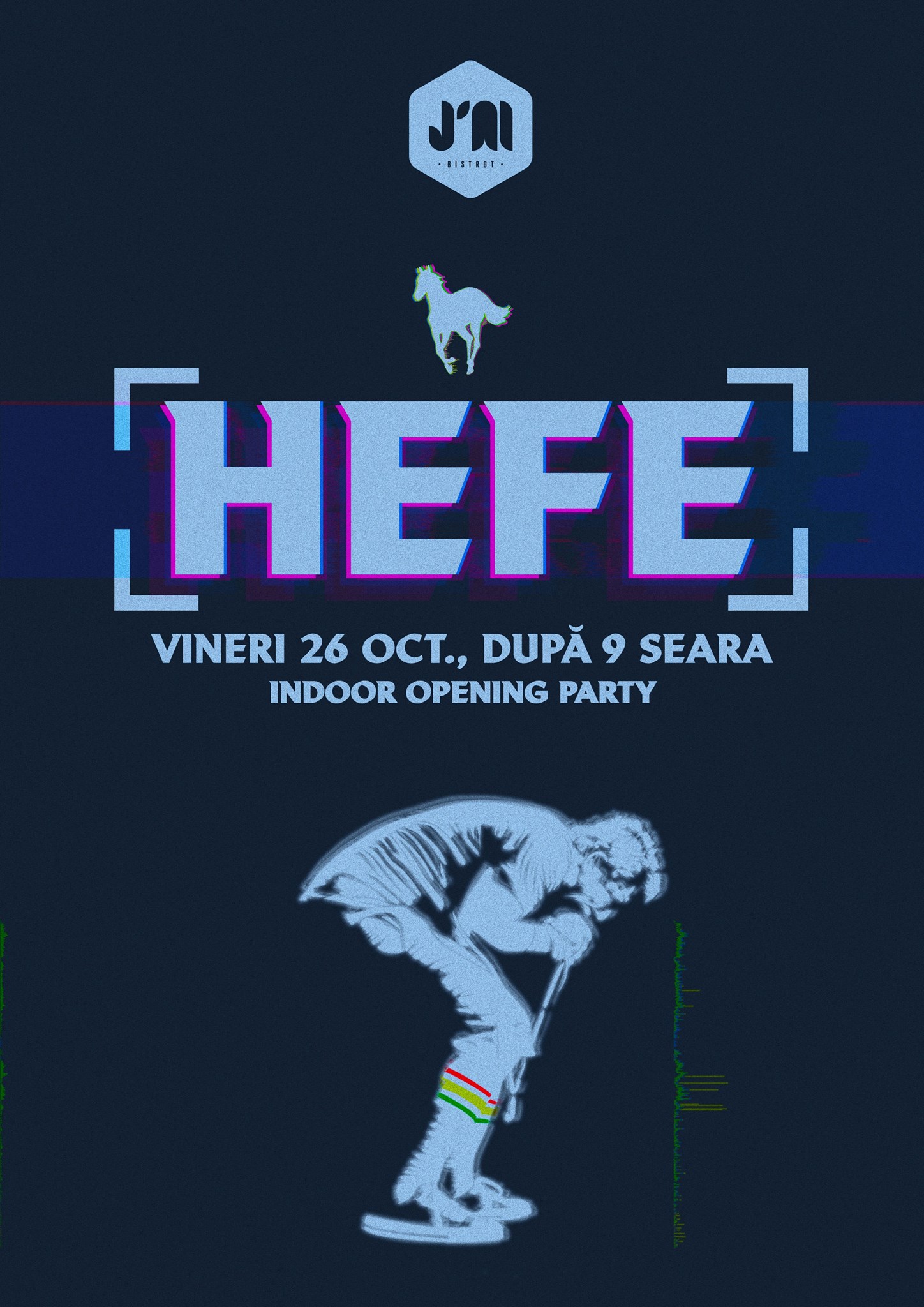 COLOR pres Sushitech Label Night
– Sideways Invisibility Theory (SIT) si Personne intregesc seara de 26 octombrie de la Deschis Atelier, alaturi de Roger Gerresen si Yossi Amoyal. Opening act: Chili (AHEAD artist)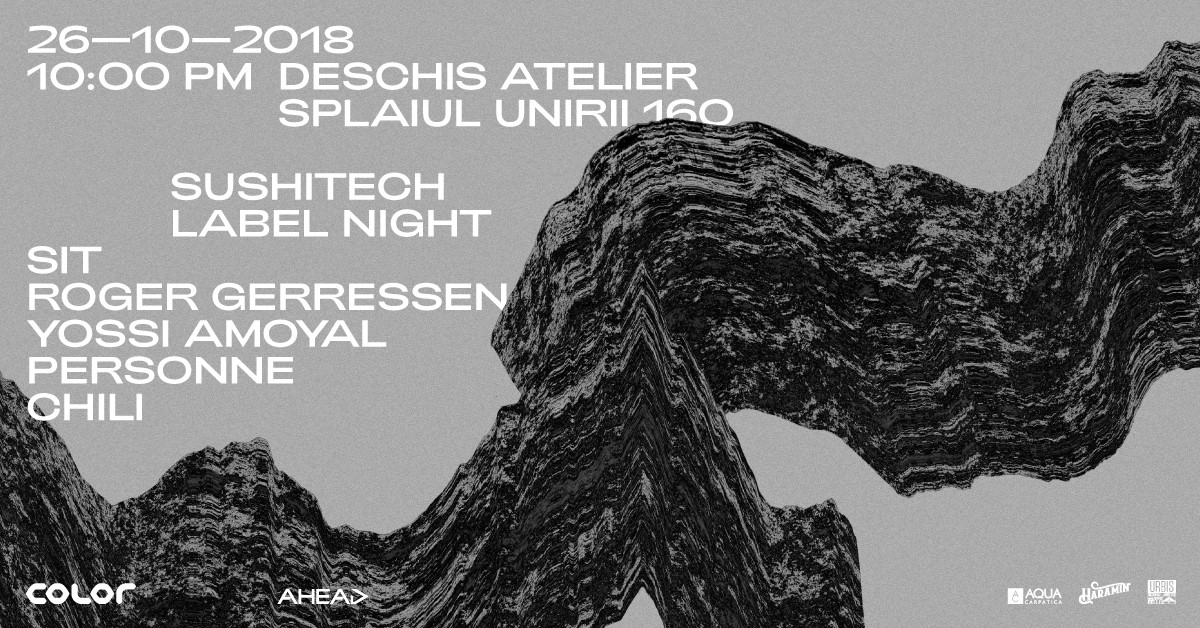 Festivalul Toamnei – De azi pana duminica, zilnic intre orele 10:00 si 22:00 suntem asteptati in Parcul Titan , zona Glob la festivalul Toamnei cu produse traditionale ● Kurtos Kolacs ● Terasa -restaurant: pastrama, sarmale, tochitura ● Produse din carne si branzeturi ● Zacusca, produse apicole, dulceturi ● placinte moldovenesti ● clatite ● prajituri de casa, ciocolata ● must, vin.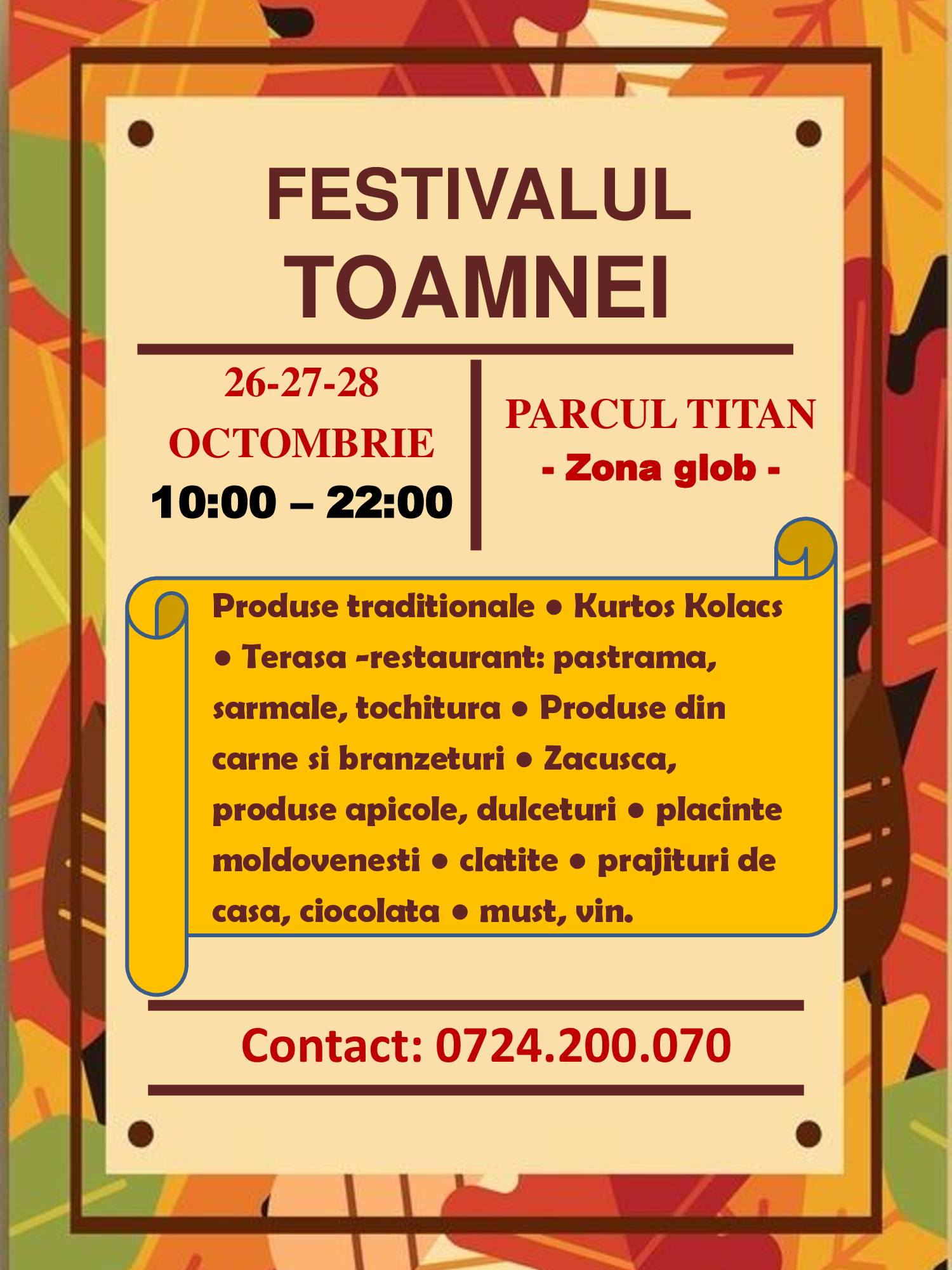 Brunchilicious si prietenii sai, placintarii – In apropiere de Halloween, mai exact pe 27 Octombrie, ne vedem la Brunchilicious cu multe preparate din dovleac. Pentru cei mai mofturosi, Tartelicious o sa aiba si alte dulcegarii costumate in pere, mere si altele din panere.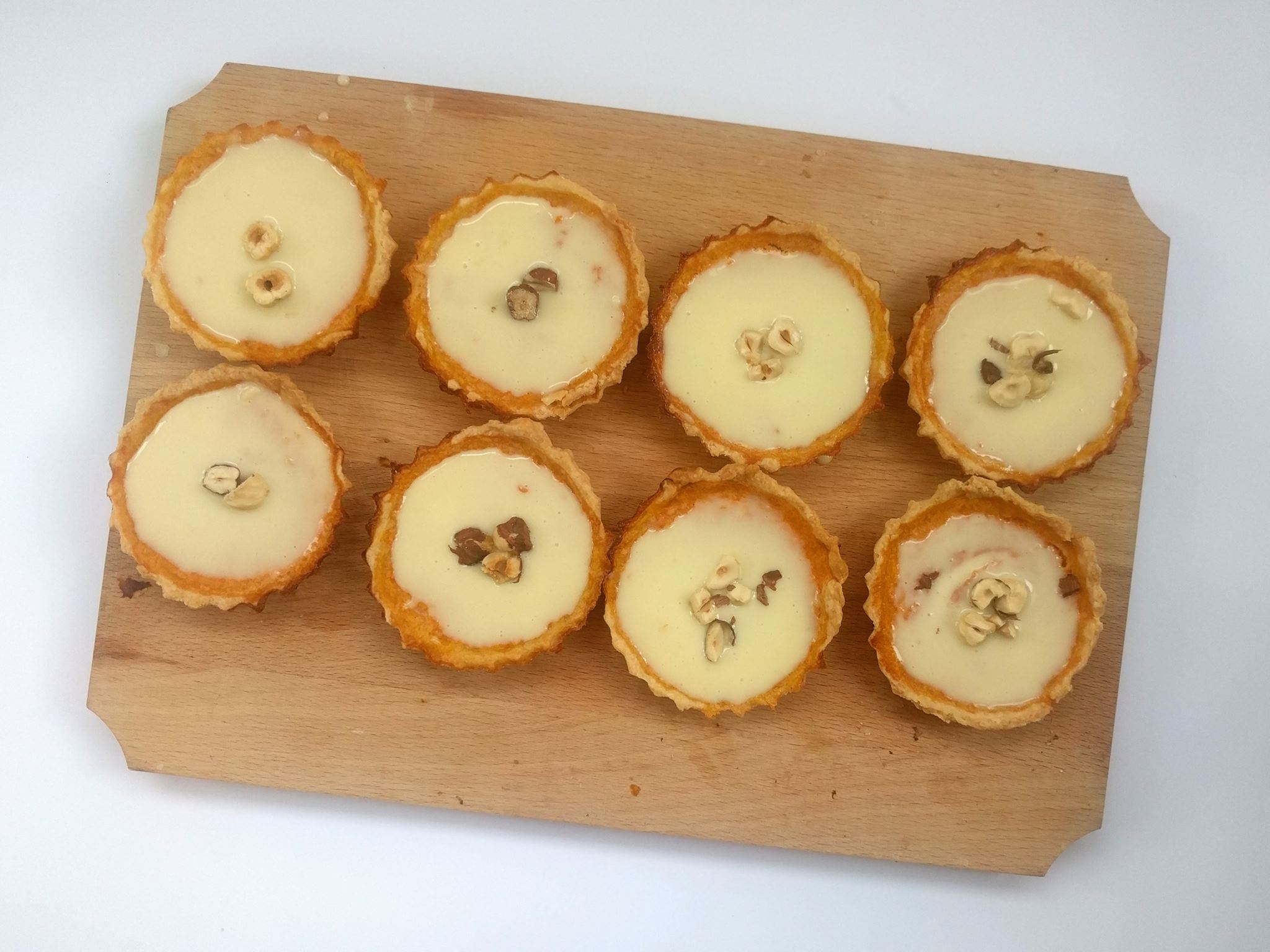 Festivalul de Harpă București, ed. a III-a
– Intre 26 – 28 Octombrie 2018 Universitatea Nationala de Muzica Bucuresti si Asociatia Harpistilor din Romania organizeaza a III-a ediție a Festivalului de Harpa Bucuresti, festival ce va reuni harpisti si invitati din Romania, Franta, Ungaria, Grecia, Germania, Republica Moldova si Italia, propunandu-si promovarea harpei, in randul publicului de toate varstele, dar in special in randul copiilor.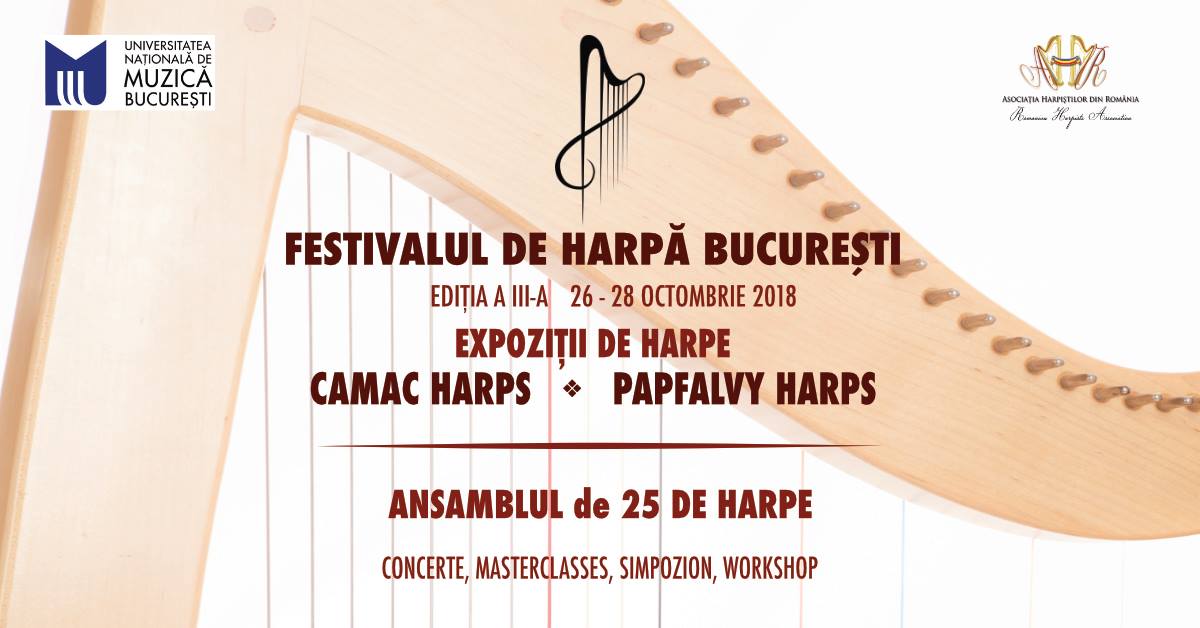 Band of Creators Pop-up Shop – 27 & 28 Octombrie – Week-endul acesta ne concentram atentia pe creatorii romani si internationali, pentru ca pe 27 si 28 octombrie aveți ocazia sa ii intalniti si sa vedeti in premiera colectiile lor de toamna-iarna 2018-2019 la Pop-up Shop-ul Band of Creators de la Point.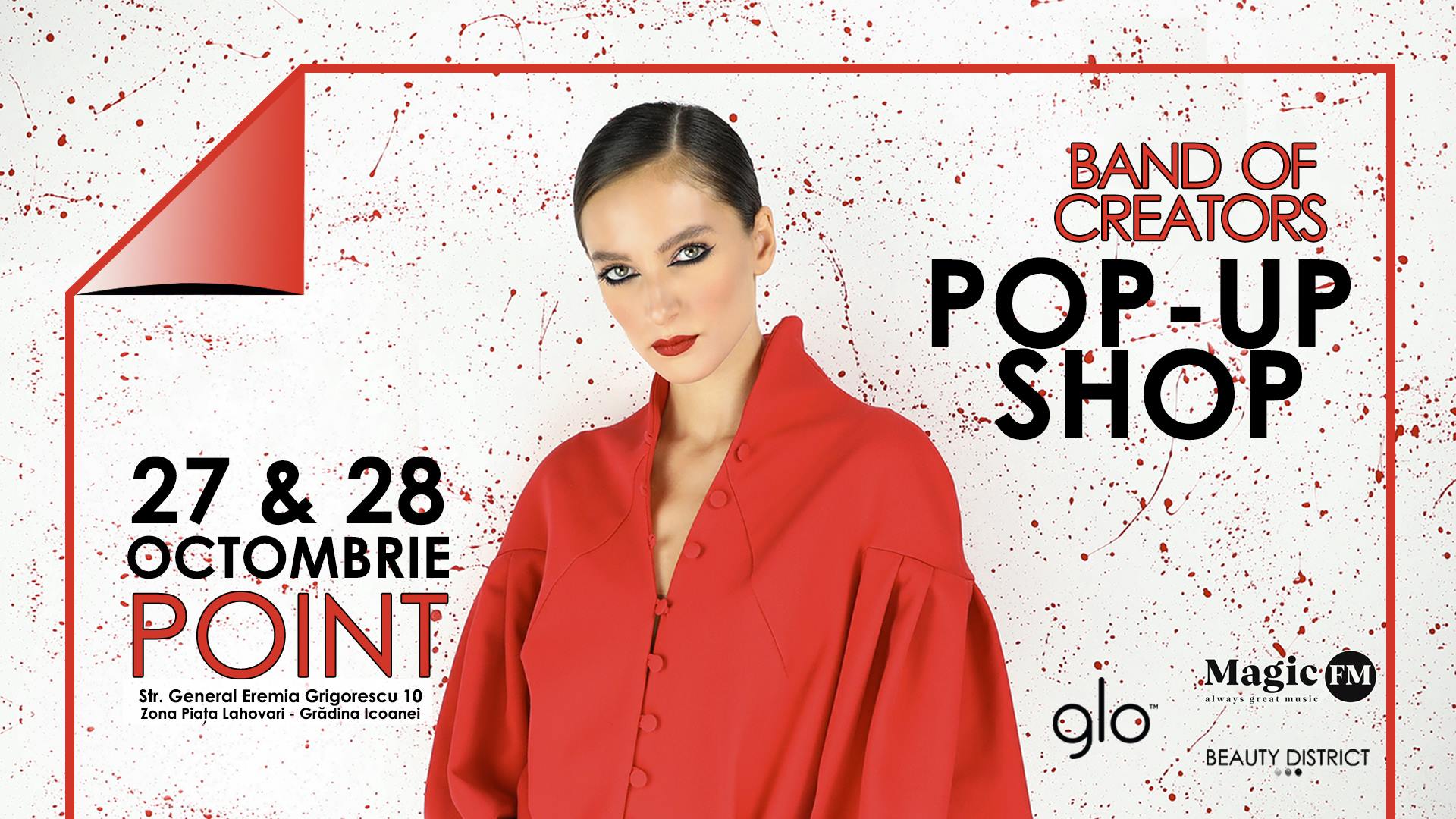 Sophisticat Yard Sale
– Pe 27-28 Octombrie 11:00-18:00, la cel mai cool Gastropub din Bucuresti, Distrikt 42, Str. Sf. Dumitru, nr.3, Centrul Vechi, vis a vis de Teatrul de Comedie, suntem asteptati la o noua editie de 
Sophisticat Yard Sale
, pentru ca si hainele merita a doua sansa sa fie purtate si indragite.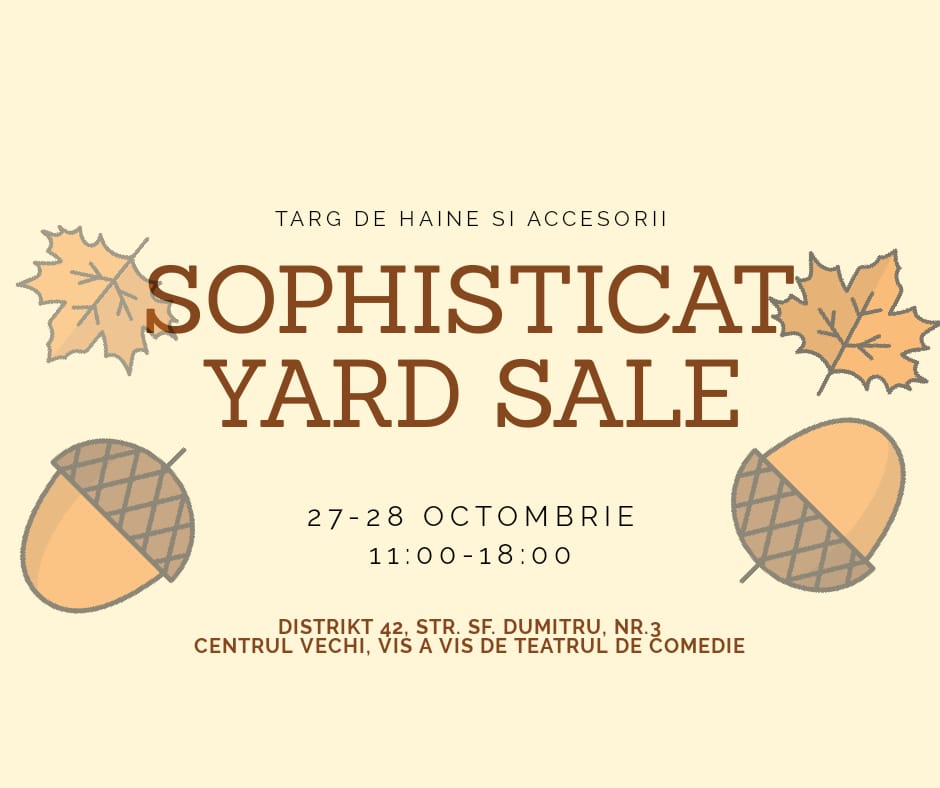 Vița de Vie lansează ȘASE(-), a doua parte a albumului Șase/Șase – Pe 27 octombrie, Arenele Romane vor fi gazda evenimentului de lansare a celei de a doua parti a albumului SASE/ SASE, SASE(-).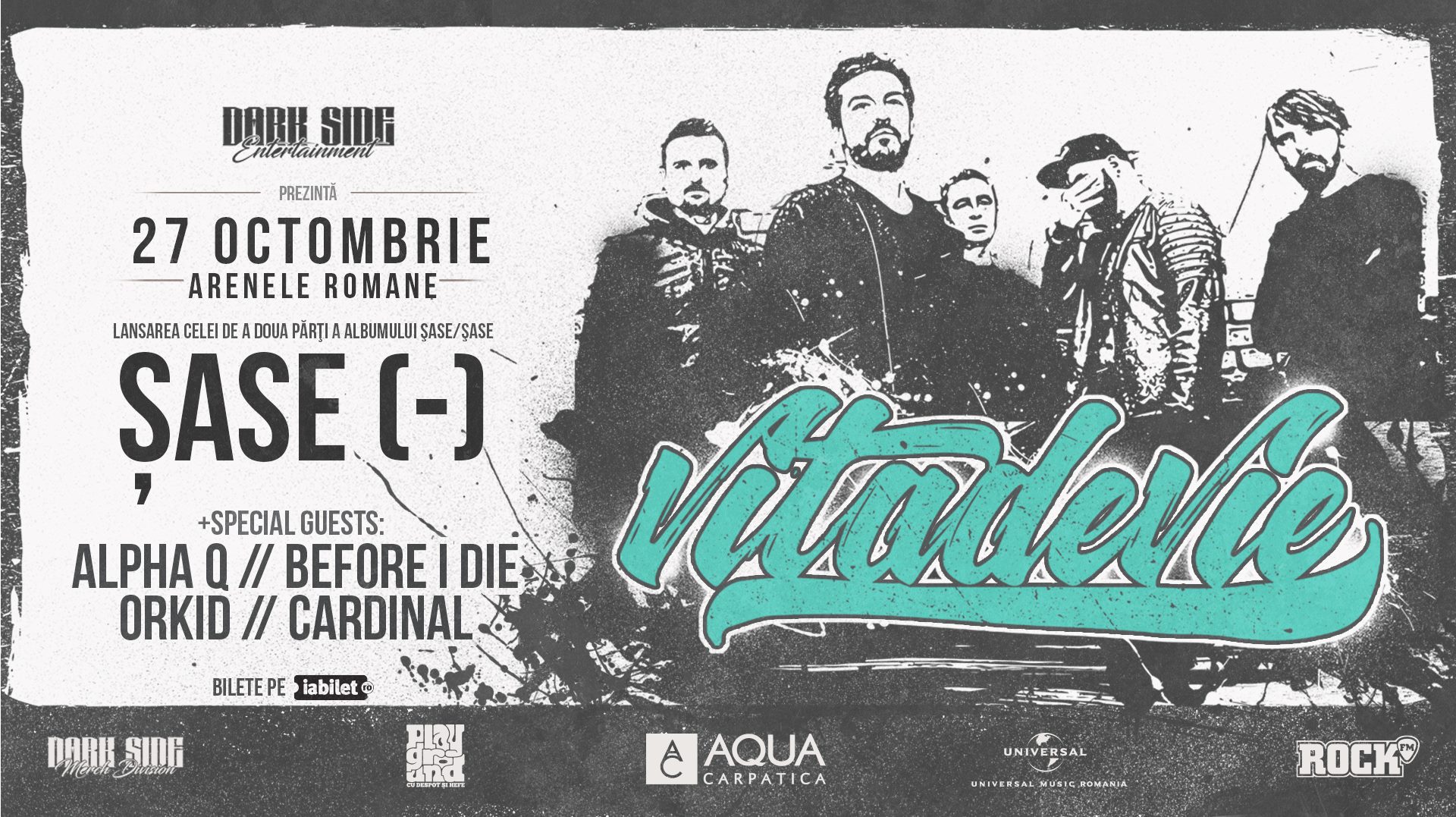 Mergi prin Bucureștiul Bântuit (ediția a II-a) – Sambata seara, pe 27 octombrie, cand ceasul bate ora 19:13, esti invitat sa mergi prin Bucurestiul Bantuit, partea a II a. Traseul se parcurge fara ghid, cu ajutorul aplicatiei Questo.
Vrei sa vezi cum arata un Halloween adevarat? – Acesta nu este un party de Halloween obisnuit. Acesta este cel mai tare party de Halloween din Romania, pentru ca doar in Gaia te poti speria de cat de mult te poti distra. Gaia baga spaima in tine doar ca sa te faca sa te simti bine. Costumatia de Halloween este obligatorie.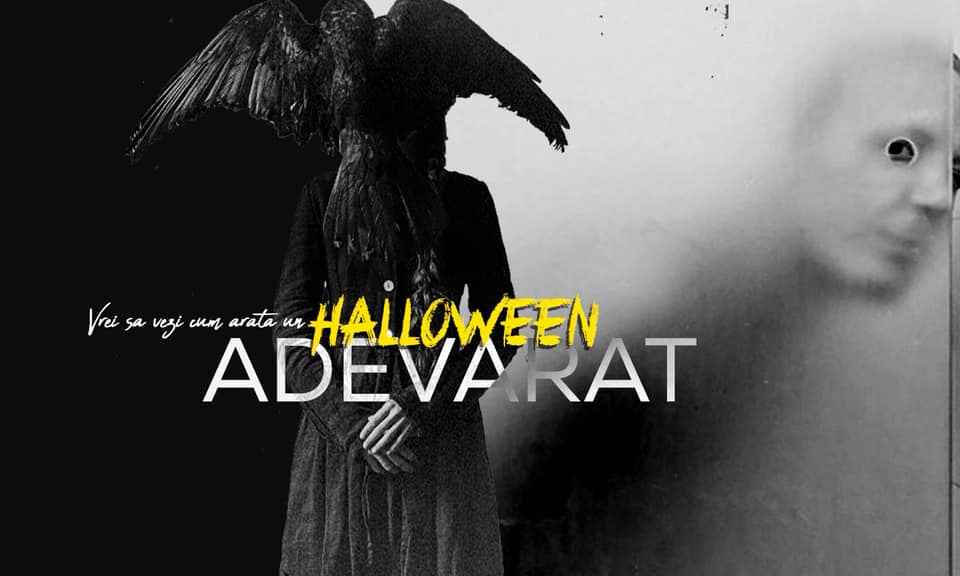 Un brunch B3TON is back! Halloween Edition – Odata cu toamna, vin vestile bune la B3ton! Un Brunch B3TON se intoarce cu o noua infatisare si un nou concept. Prima editie din acest sezon este una tematica cu un bufet delicios cu preparate din ingrediente fresh de sezon, bauturi de sezon, si activitati distractive pentru cei mici si cei mari!
Bufetul si decorul vor fi inspirate de Halloween si pregatite cu multa migala din ingredientele de toamna precum dovleac, gutui, mere sau pere si inspirate din retete traditional romanesti!

Please follow and like us: