Fie ca esti party animal sau preferi o activitate mai culturala, avem de toate in acest weekend:
The Date. White Edition – Winter is coming @KSLF – 'Winter is coming!' si The Date ne pregateste pentru asta cu un party all white in locatia lor preferata – Gargantua KSLF. Respecta dress code-ul si primesti shoturi gratis.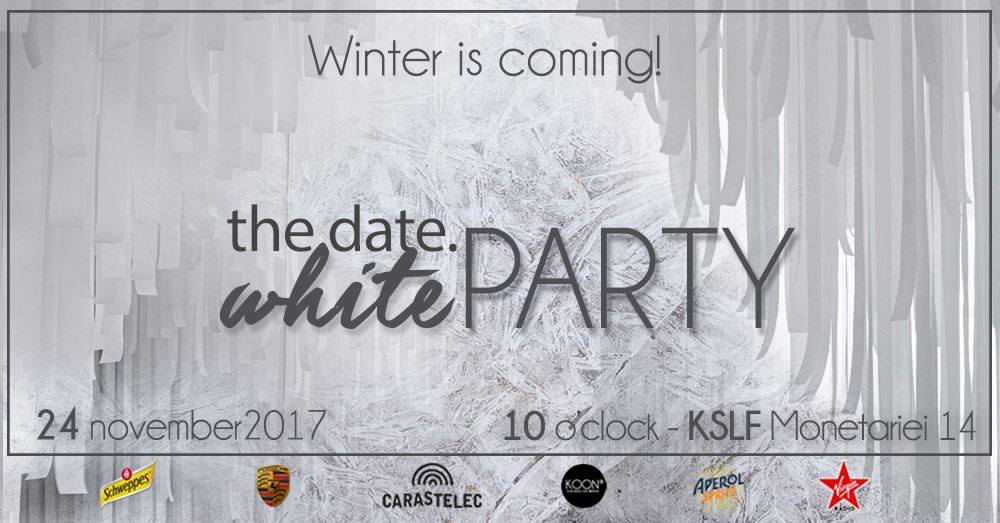 BrandingNITE, noaptea insomniilor de branding – Branding-ul este o ambiguitate, o bătaie de cap pentru numeroși antreprenori, pentru autoritățile locale și chiar pentru specialiștii în marketing. BrandingNITE aduce laolaltă oameni de bază ai industriei locale de branding pentru a desluși soluția acestor insomnii, alături de peste 500 de marketeri, creativi și antreprenori.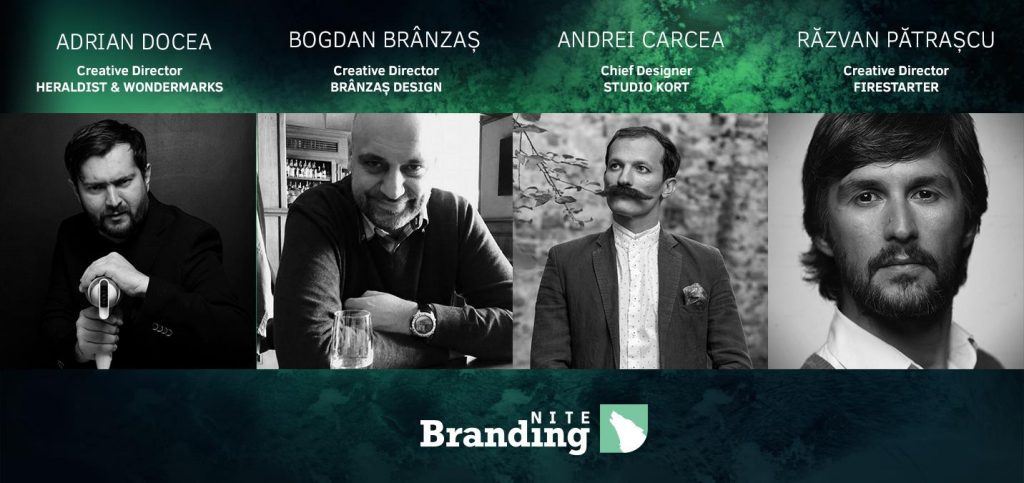 GAUDEAMUS International Book & Education Fair – Targul international de carte are loc in perioada 22-26 noiembrie la Romexpo. Pentru iubitorii de carte, ete raiul pe Pamant, cu peste 300 de expozanti de la editurile voastre preferate.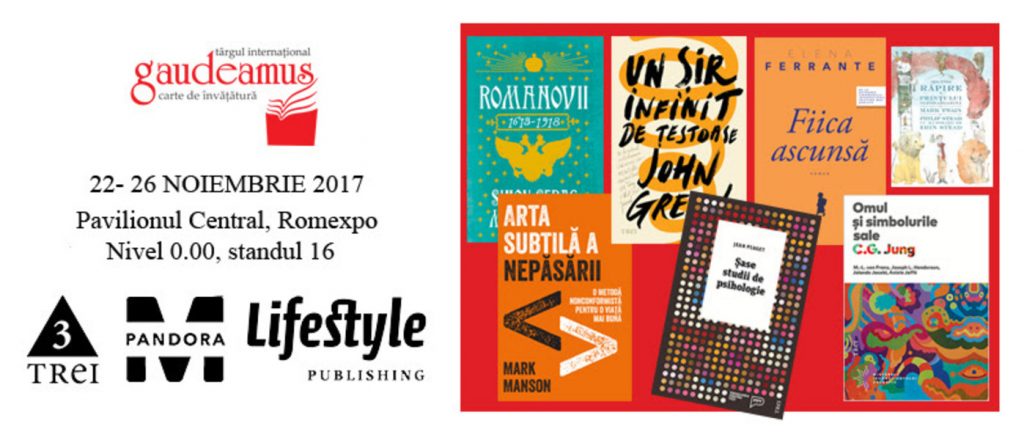 Build your own waffle week-end –
Re:Modelier ne invita weekendul acesta sa ne indulcim cu waffles, dar nu cu orice waffles, ci cu cele construite de noi cu ingredienetele delicioase puse la dispozitie de ei.

Wanderlust – Expozitie de fotografie si discutii inspirationale – My Exotic Dream ne invita la un vernisaj despre locurile sale preferate: BALI INDIA BAHAMAS si la un pahar de vin la Qreator by IQOS.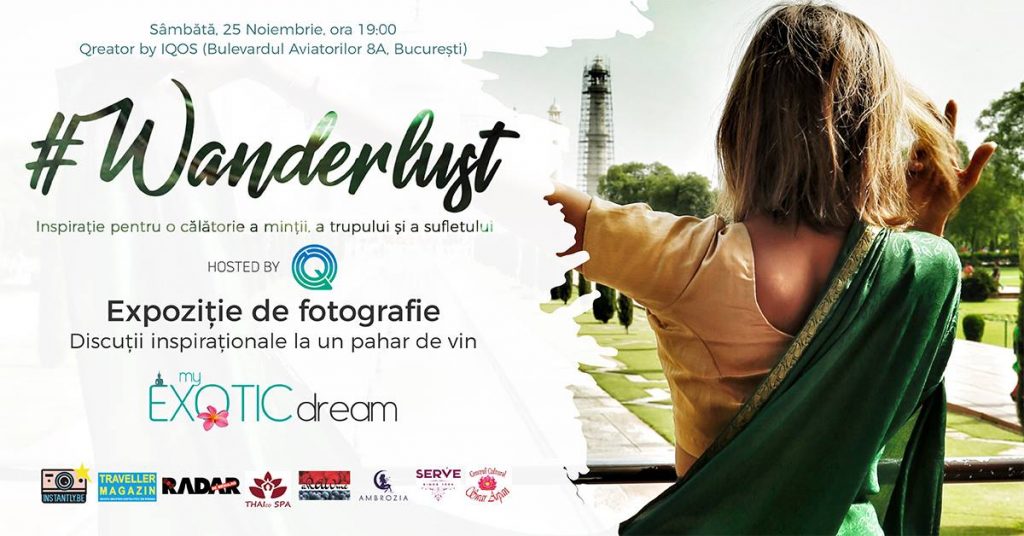 50 Shades Cunosc Pe Lume –The Script Experience ne asteapta la un party inedit, patriotic with a kinky touch – sambata la Casa Scanteii.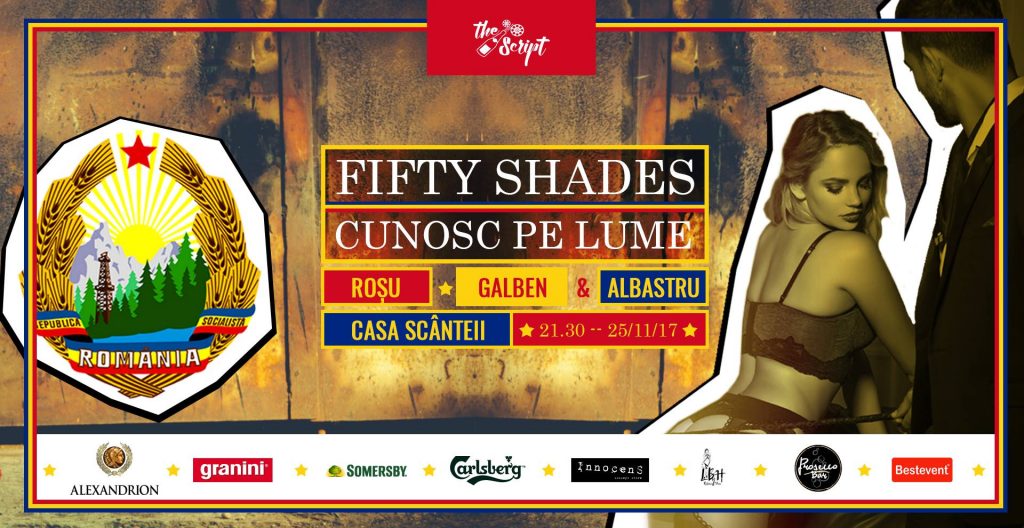 Our Black is Different – 12 years Fratelli! – Weekendul acesta Fratelli sarbatoreste 12 ani de existenta cu un party all black si cu multe surprize.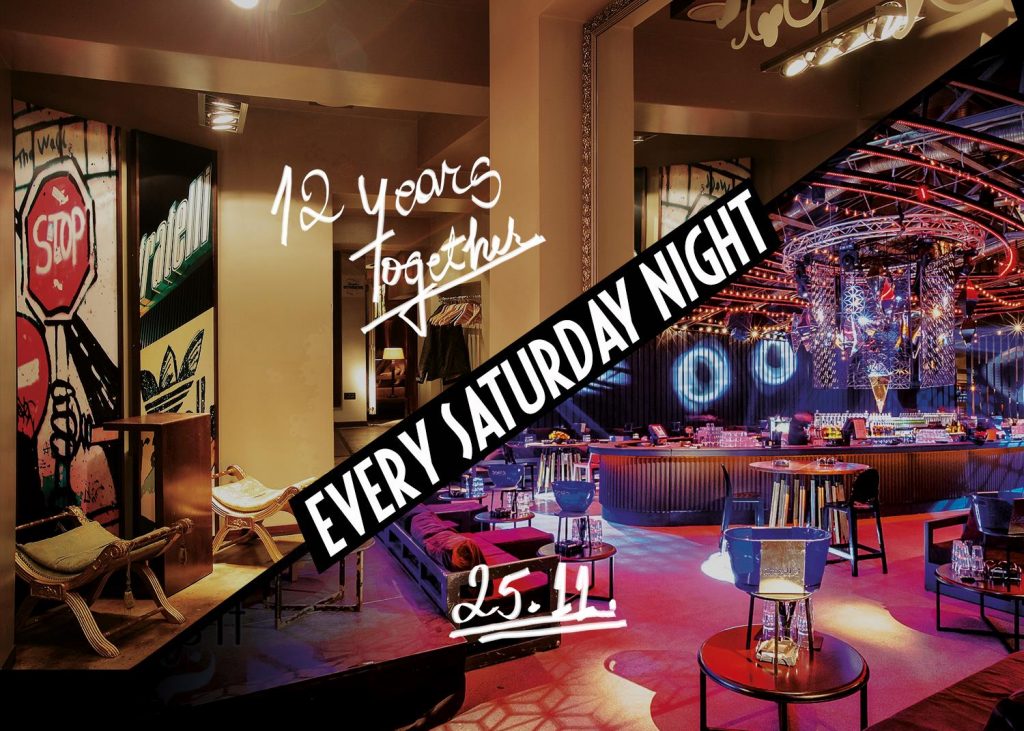 Gramofone Live Experience – Pe 26 noiembrie, de la ora 19.00, Urban Sunsets prezinta Gramofone live la Qreator by IQOS şi pe www.urbansunsets.com. Daca esti un fan al trupei si iti place aceasta muzica,  poti scrie un e-mail la adresa [email protected] si poti participa la concert, in limita a zece locuri.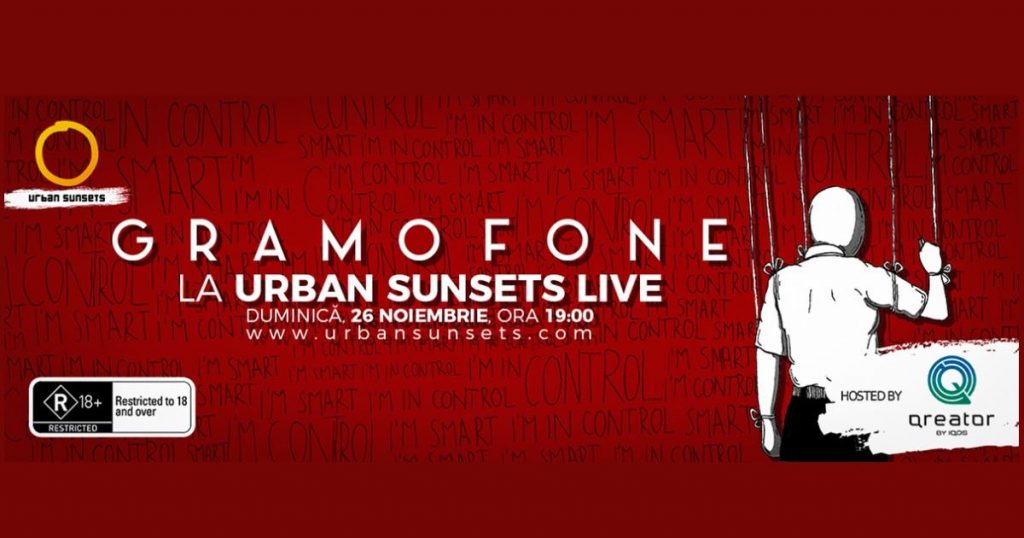 Best of Handmade & Design Fair II – In Noiembrie miroase a fapte bune, a scortisoara, a ceata si caldura sufleteasca, este o luna speciala in care te invitam la cel mai select eveniment dedicat creației handmade si design. Cei mai buni artiști se întâlnesc pentru a-si expune cele mai frumoase creatii: bijuterii, tinute vestimentare, accesorii, produse pentru casa ta, decoratiuni si produse BIO pentru tine si familia ta. Te asteptam in weekend-ul 25-26 noiembrie la targ, sa te lasi cuprins de magia si imaginatia creativa, sigur vei gasi ceva croit pentru tine.

Please follow and like us: