Din 2014, de cand a fost prima editie Color Run in Bucuresti, am participat in fiecare an la macar una din cele 2 care au loc anual in Bucuresti. Intre timp, Color Run s-a extins prin The Color Run Dream Tour, in tara, organizand curse si in Constanta, Cluj, Timisoara si Iasi.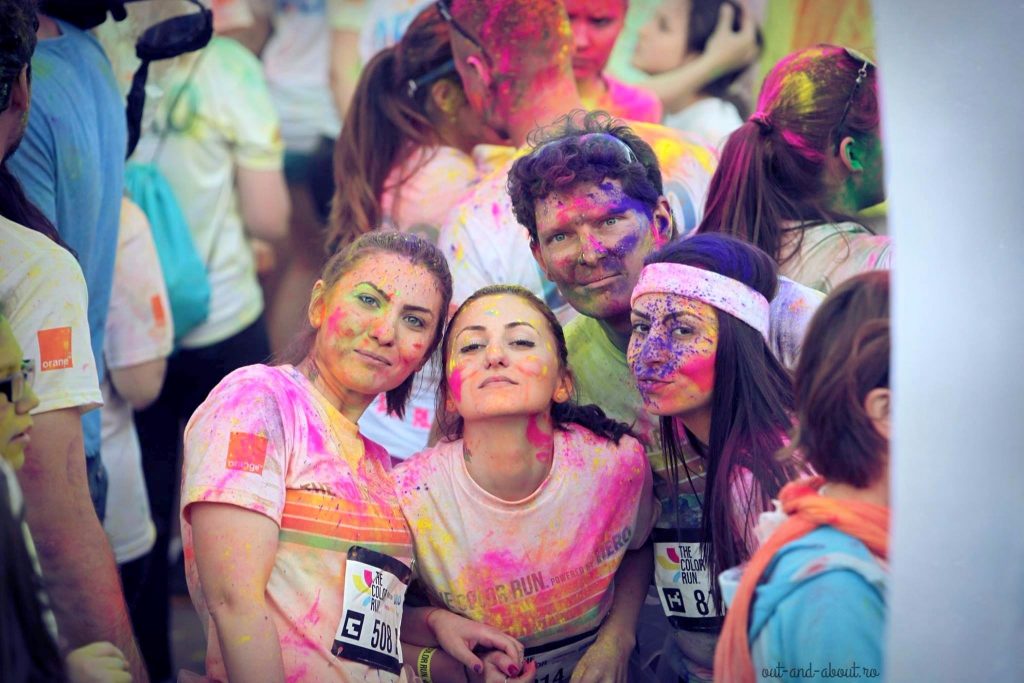 Color Run 2014
De fiecare data cand particip, sunt intrebata acelasi lucru: " De ce te duci sa alergi acolo, sa arunce cu praful ala colorat in tine? Nu-ti intra in nas, in ochi, in plamani? Sunt atatea curse normale de-a lungul anului, la care poti participa."
Iar raspunsul meu, ramane acelasi: Color Run nu este despre alergat! (desi eu chiar am alergat cei 5km la fiecare editie la care am participat)
Sigur ca, incepand cu lunile de primavara sunt diverse curse, aproape in fiecare weekend, iar la unele din ele chiar am participat, dar niciuna nu este la fel de fun ca experienta Color Run.
Pentru mine Color Run este ca o zi de festival cu putina miscare fizica: aproape nimeni nu vine imbracat strict de alergat, costumatiile sunt care de care mai haioase sau mai provocatoare. Spatiul amenajat pentru participanti are tot felul de activitati, photo booths, free stuff, o scena pe care un MC intretine atmosfera si boxe in care muzica de club bubuie la maxim.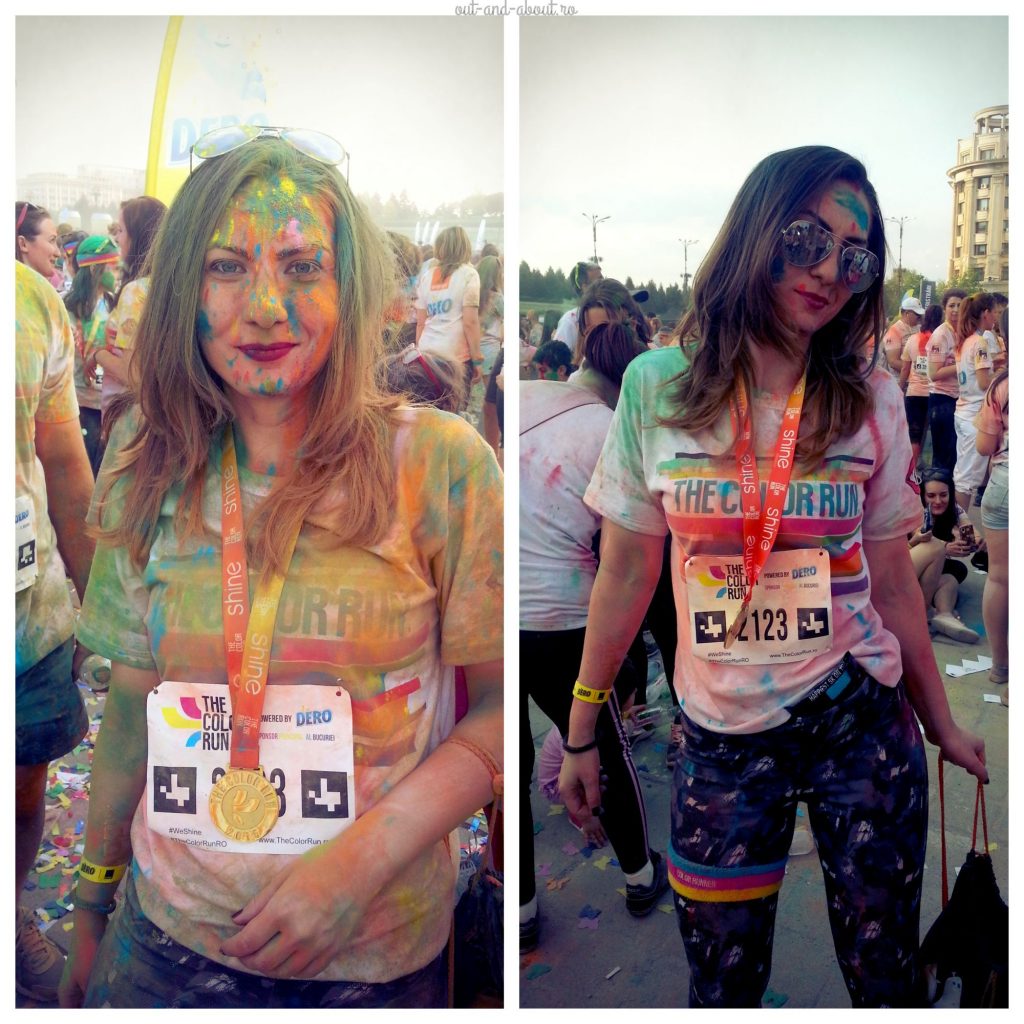 Color Run 2015
Dupa cateva poze cu Clabucel (unul dintre sponsorii oficiali e DERO) si o incalzire cu cei de World Class, alergarea incepe in valuri, pentru ca peste 10000 de oameni nu pot pleca in acelasi timp. Sunt aproximativ 10 valuri de start si de obicei cand pleaca al 5lea val, unii dintre oameni deja au terminat de alergat cei 5 km. Alergarea este oricum optionala, poti sa mergi, sa te plimbi, sunt oameni care vin cu copii mici, cu carucioare. Ideea este de distractie, nu de intrecere.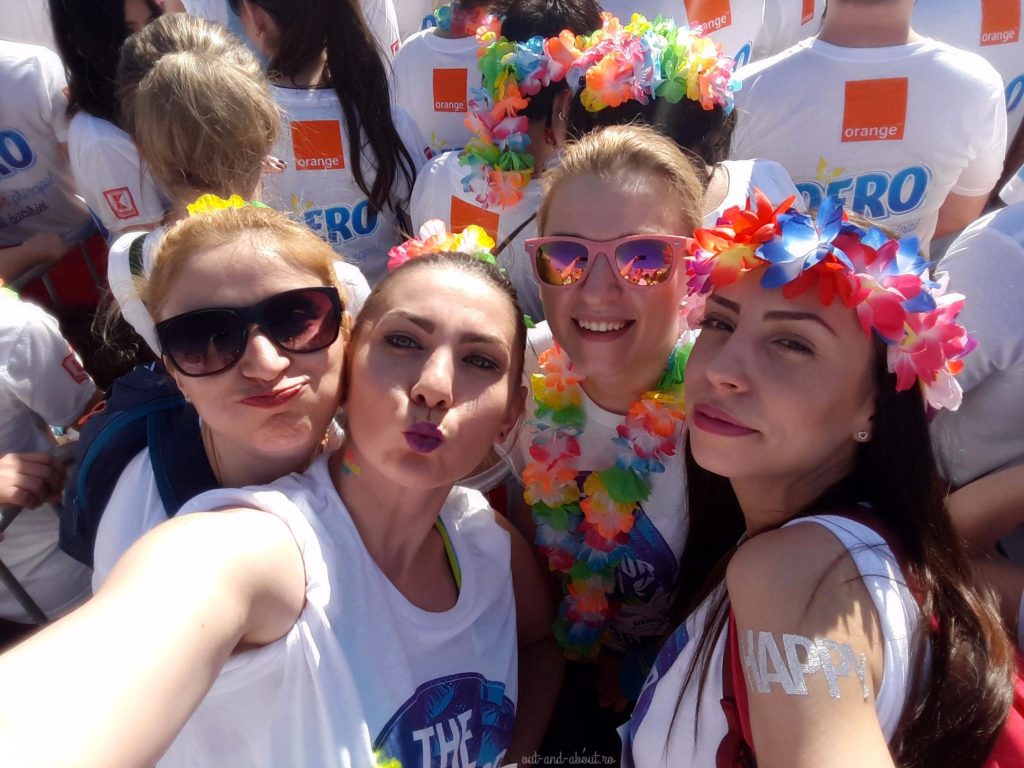 Asteptand startul
La fiecare km exista un checkpoint, unde voluntarii te stropesc cu praf colorat, o alta culoare la fiecare poarta, iar la sfarsitul cursei esti intotdeauna asteptat cu apa, fresh de portocale, o medalie si un plic de praf colorat. Abia dupa cursa incepe petrecerea. pe langa toate activitatile, concursurile si photobooth-urile, exista si standuri de hot dog si bere, muzica este in continuare la maxim si distractia continua pana la momentul primul nor colorat, atunci cand toata lumea arunca in aer praful colorat pe care l-a primit la sfarsitul cursei.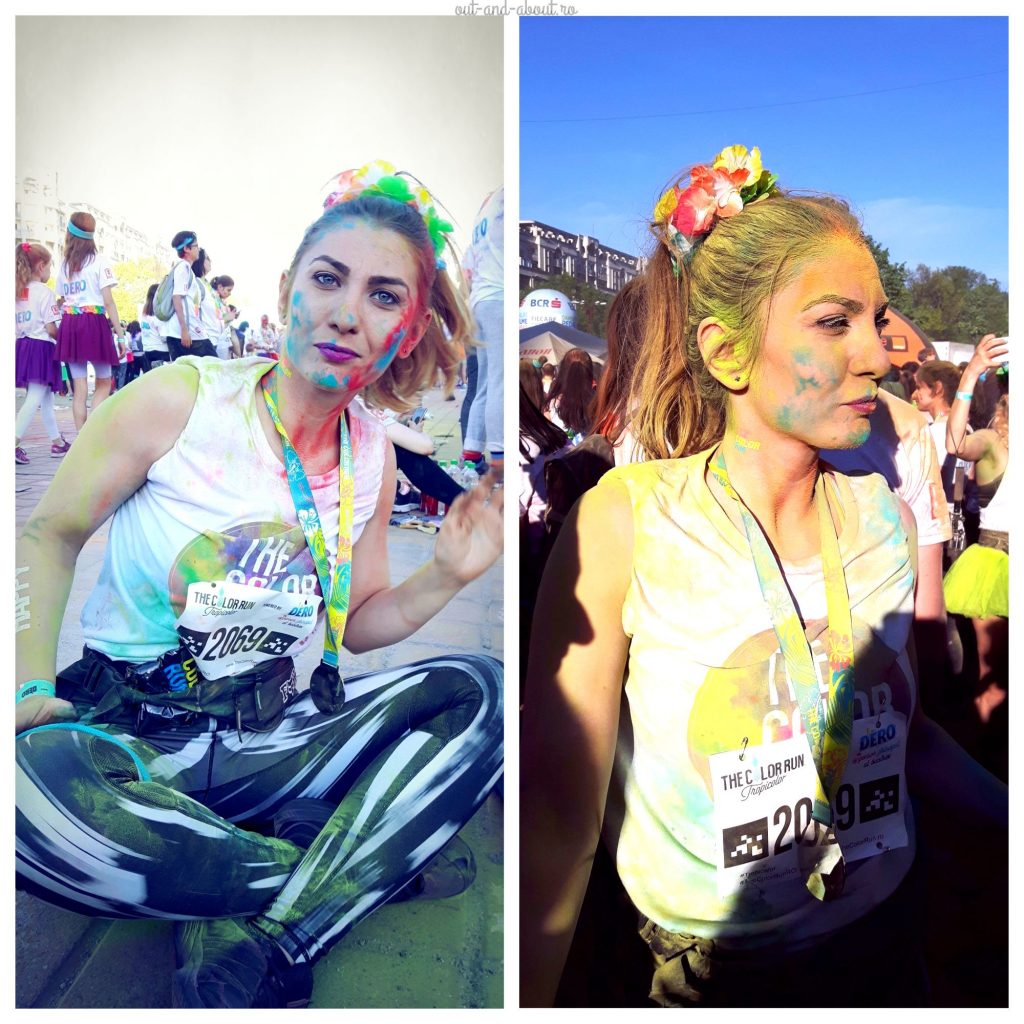 Color Run 2016
Foarte interesanta este si cursa Color Run by night, unde pudra colorata este fluorescenta, muzica este electronica si toate accesoriile sunt glow in the dark.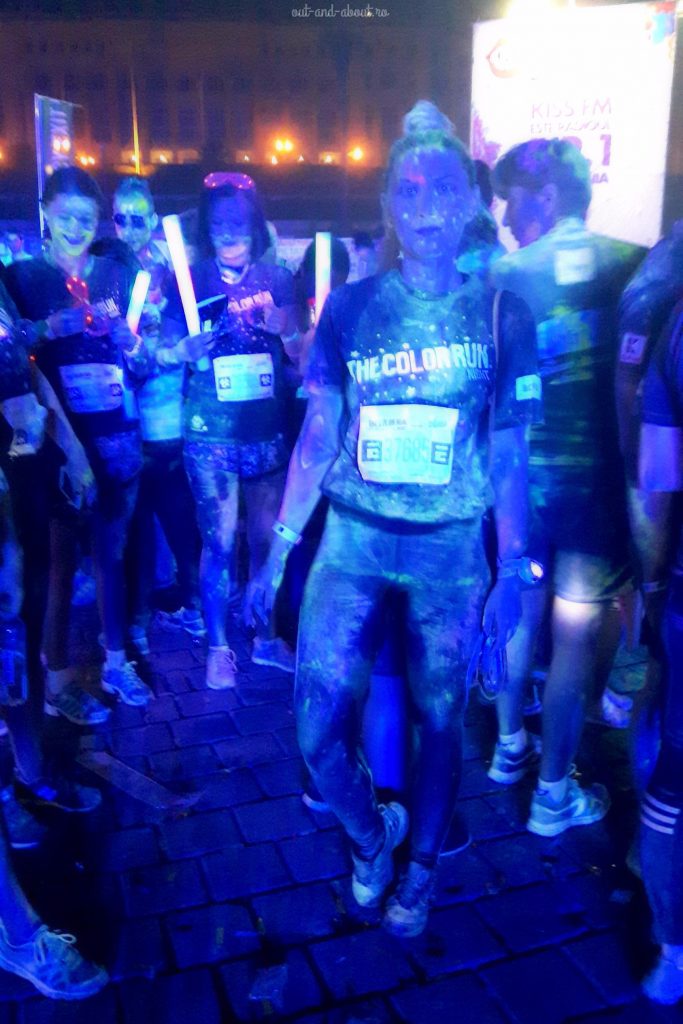 Color Run by night
N-ai cum sa nu te simti ca la un festival cand esti inconjurat de atatea activitati fun, mancare, bautura, culoare, oameni cu zambetul pana la urechi si muzica.
Pe langa partea fun, exista si o latura sociala, o parte din taxa mergand la fundatia GROW, un proiect pentru liceenii cool, organizat de Scoala de Valori si AIESEC, cu traineri internationali, workshop-uri practice si multa distractie.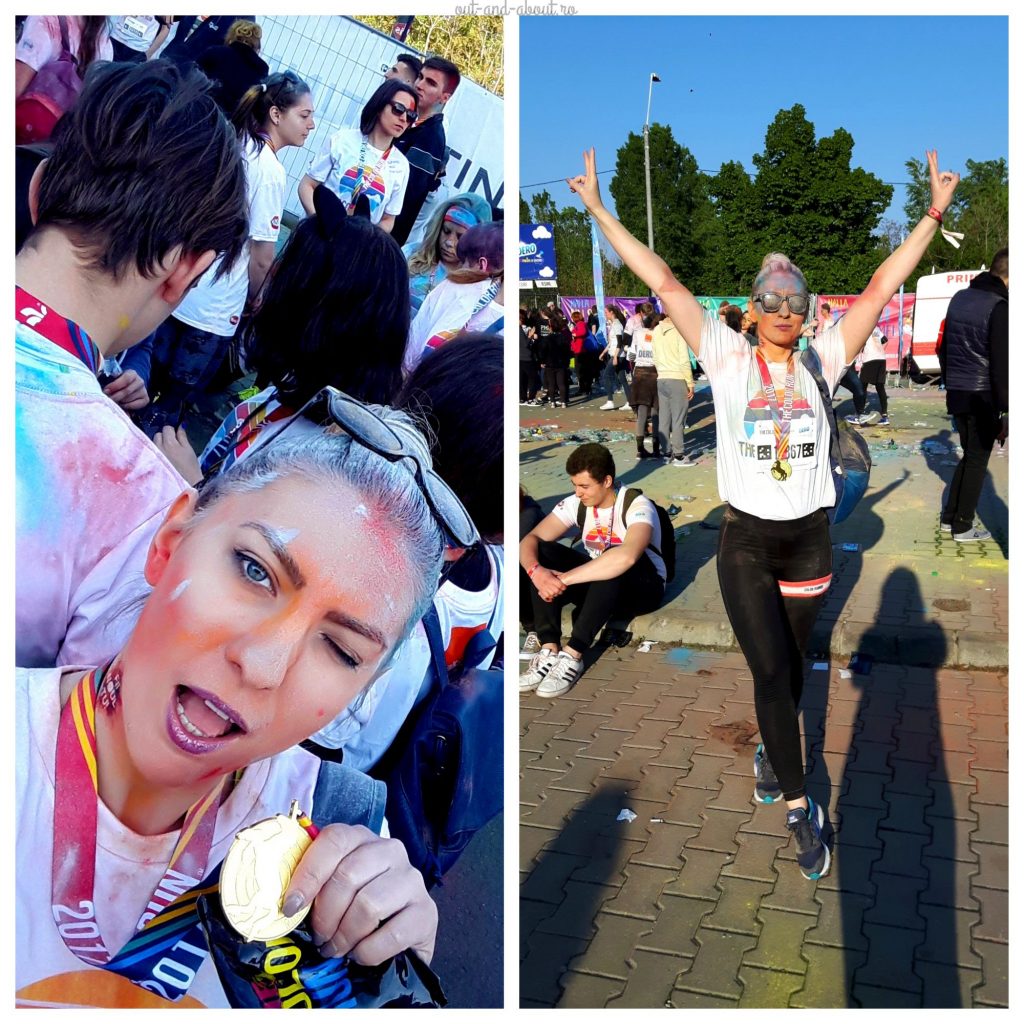 Color Run 2017
Tu ai participat la vreun Color Run? Ti-a placut? Ai reveni?
Please follow and like us: