Ne asteapta un weekend plin de evenimente culinare, dar si ceva petreceri care sa intretina atmosfera:
Targul Bucurestilor 10-14 octombrie / Parc Izvor – Primaria Capitalei, prin creart – Centrul de Creatie, Arta si Traditie al Municipiului Bucuresti, organizeaza cea de-a treia editie a Targului Bucurestilor, in perioada 10-14 octombrie 2018, in Parcul Izvor. Agenda sarbatorii de toamna cuprinde targ si expozitii de mestesuguri si produse traditionale, producatori din toate zonele tarii, zona gastronomica, dar si spectacole de muzica si dans din folclor.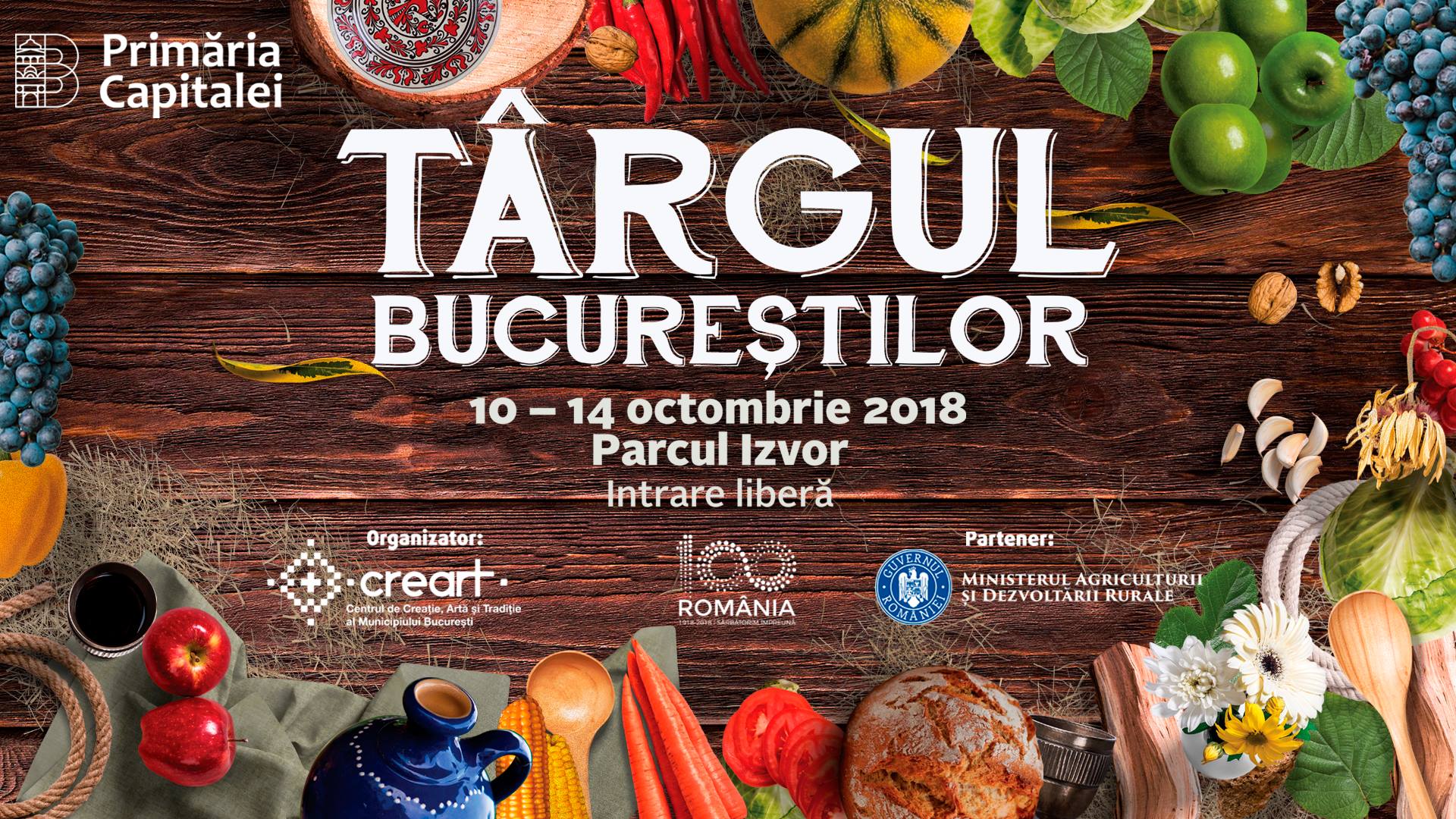 Black Sea Arts Festival 2018 – Editia a doua a Black Sea Arts Festival va avea loc intre 11 – 14 octombrie, la Industria Bumbacului, in parteneriat cu Nod makerspace, MATER, TOT, La Firul Ierbii si DESCHIS Gastrobar. Festivalul va reuni sub aceeasi umbrela artisti din Ucraina, Rusia, Moldova, Armenia, Azerbaijan, Georgia, Turcia, Bulgaria si Romania prin proiectii de filme artistice si documentare, expozitii de foto – video si pictura, dezbateri si Q&A-uri, teatru, concerte, workshop-uri si proiecte de arhitectura.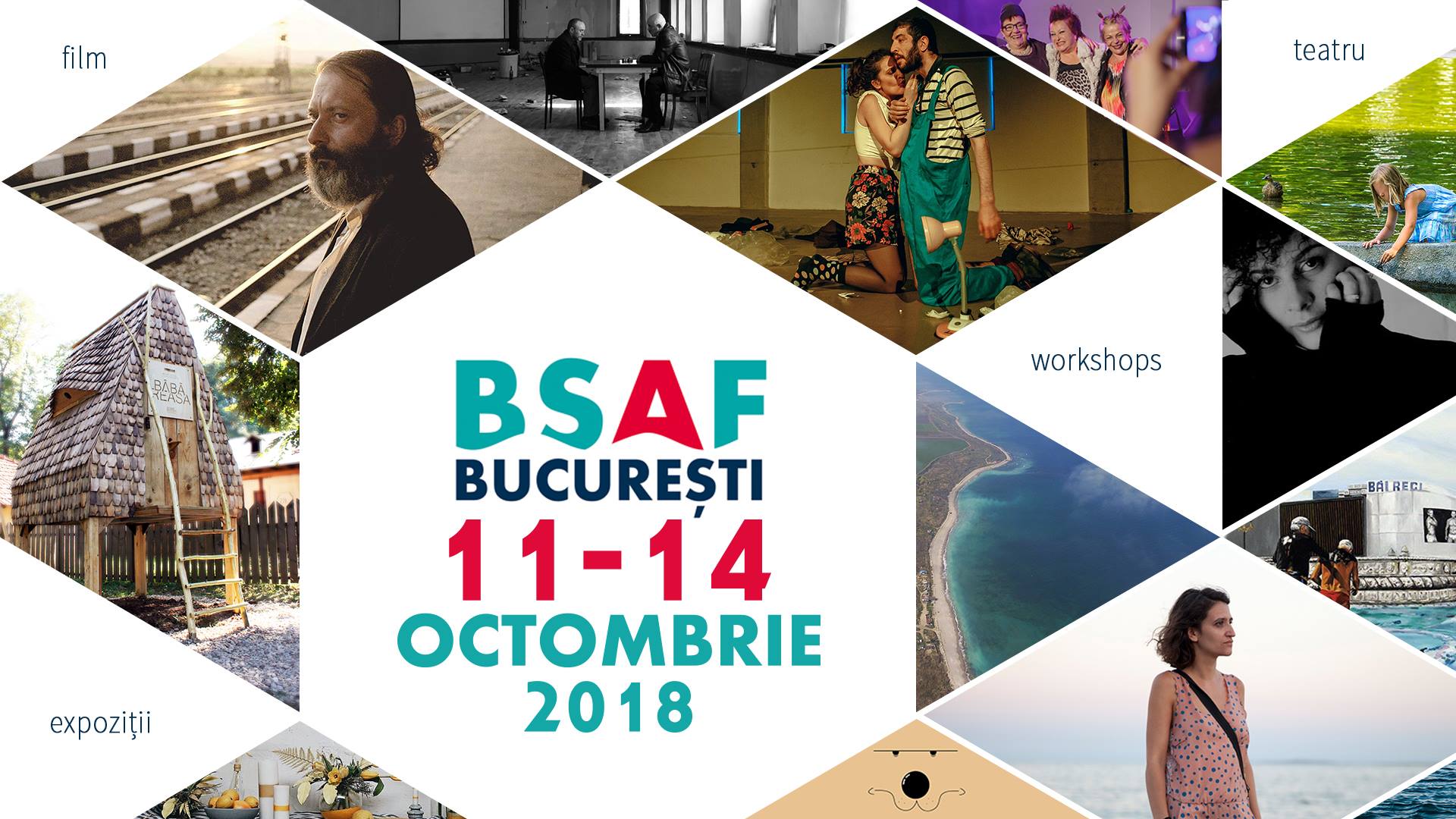 Wine and Street Food Festival – 80 de crame si producatori de vin din Romania si din toata lumea, dar si 51 de food-truck-uri cu meniuri extrem de diverse si multe retete noi spun prezent la Wine and Street Food Festival! Pe scena Wine and Street Food Festival canta Moonlight Breakfast si Golan DJ Set.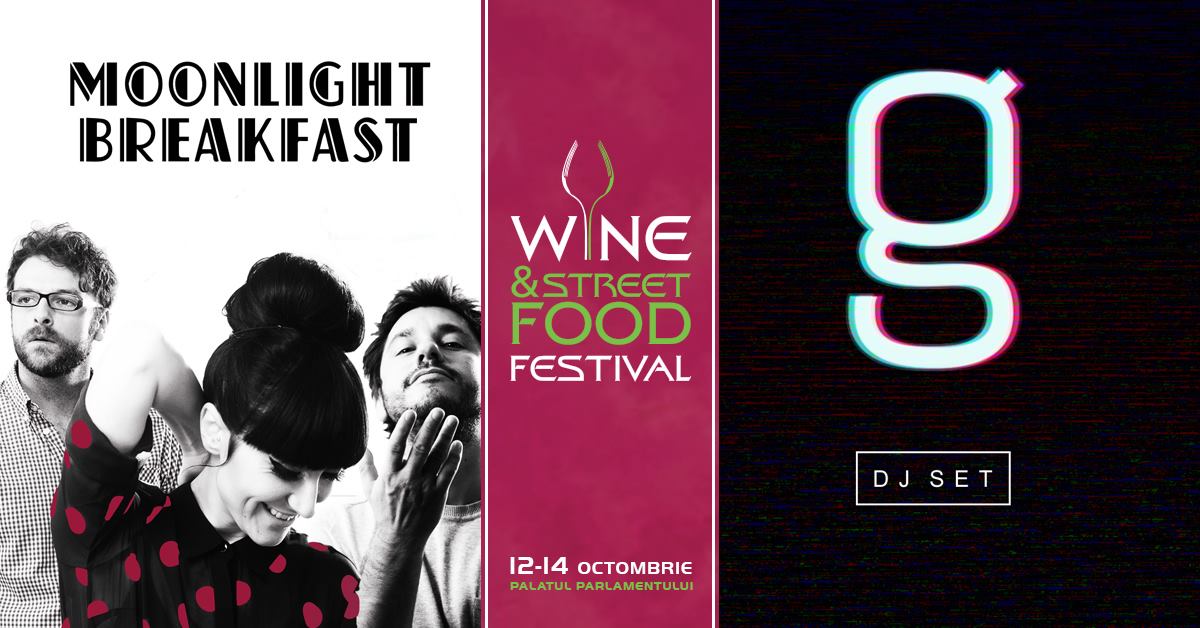 Dichisar de Toamna
– Cu forte proaspete dupa o vara calduroasa, cu chef de racoare, prieteni si noi planuri, cel mai mare eveniment de design & handmade din Bucuresti se intoarce in luna octombrie cu o editie asa cum iti place!
Vin 2 zile de fun, food & shopping alternative in care facem cunostințta cu spuma noilor makeri romani; pe muzica buna, la o cafea adevarata și un lava cake cu afine, sa ne scoata din starea post-vacanta!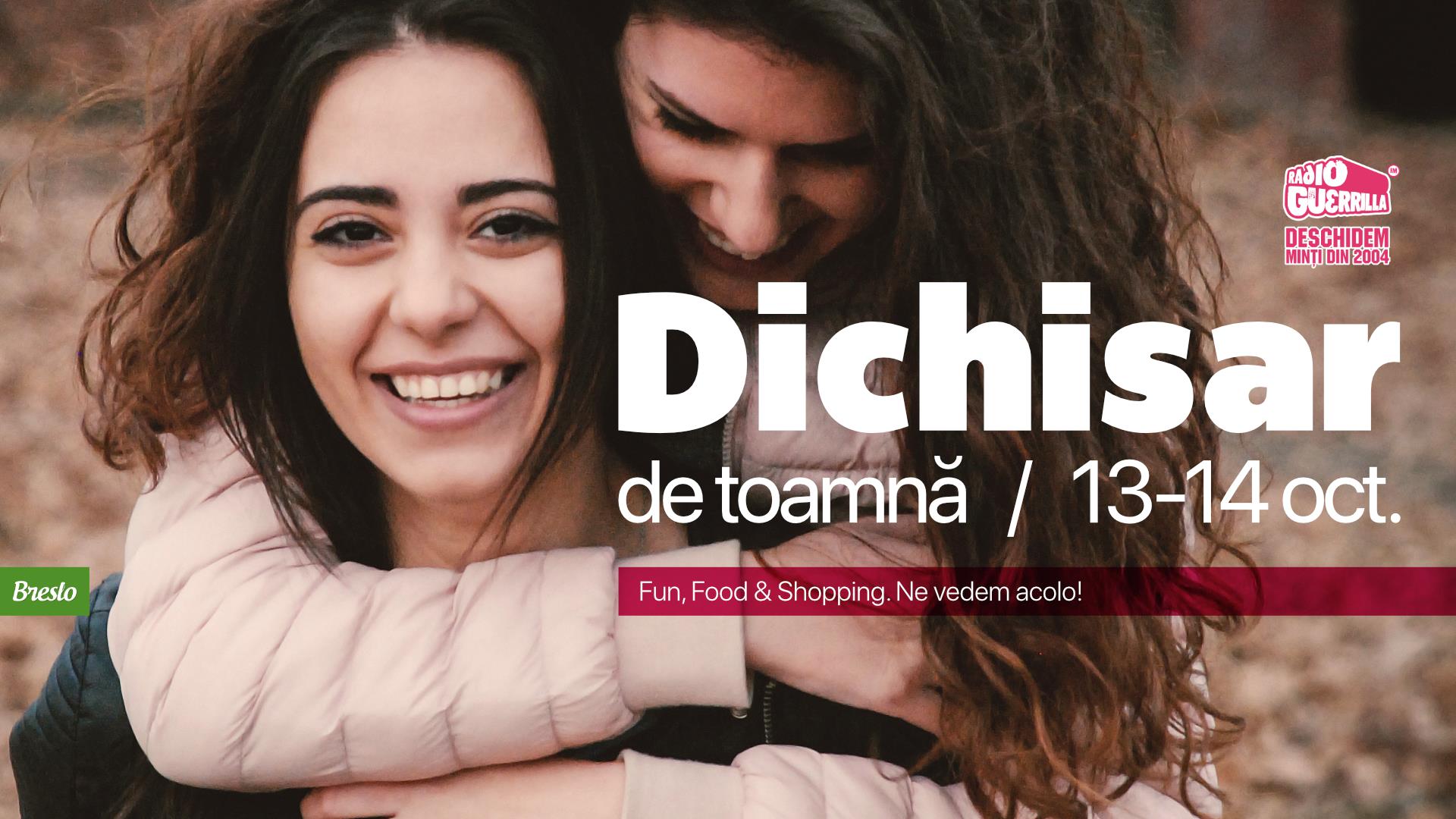 Street Food in the Park – ParkLake Autumn Edition – Street food-ul îmbraca haine de toamna si iese in parc de vineri pana duminica! A patra editie a evenimentului Street Food in the Park se desfasoara intre 12-14 octombrie, in gradina ParkLake Shopping Center. Burgeri, sandwich-uri, clatite, hot-dogi, inghetata artizanala si multe alte delicii vor constitui masa perfecta de weekend cu prietenii sau in familie. Pentru ca ne place sa petrecem cu adevarat la festival, mancarea apetisanta va fi acompaniata de concerte in aer liber ale trupelor: 3 SUD EST, Robin and the Backstabbers si trupa TAXI.

Art Fashion Fair 14  – ARt Fashion Fair este o galerie de arta de weekend, in care poti sa atingi exponatele, sa le intorci pe toate fetele, sa le incerci, sa le probezi si sa afli cum au fost facute chiar de la creatorii lor.

Sophisticat Weekend Yard Sale – Sophisticat Yard Sale organizeaza o sesiune noua de yard sale, la Distrikt 42. Reciclam impreuna si dam o noua sansa hainelor si lucrurilor mult iubite.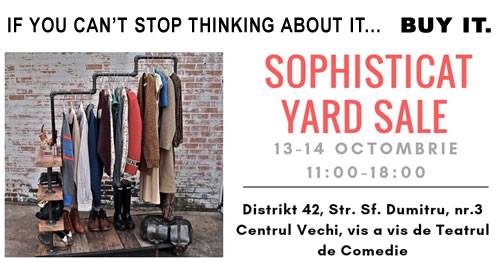 Appétit Social ☆ Deuxième Anniversaire – Appétit Social ne invita la cea de-a doua aniversare, sambata seara la  Benihana & Avalon – Sheraton Hotel.
Aminteste-ti sa "Dress to impress"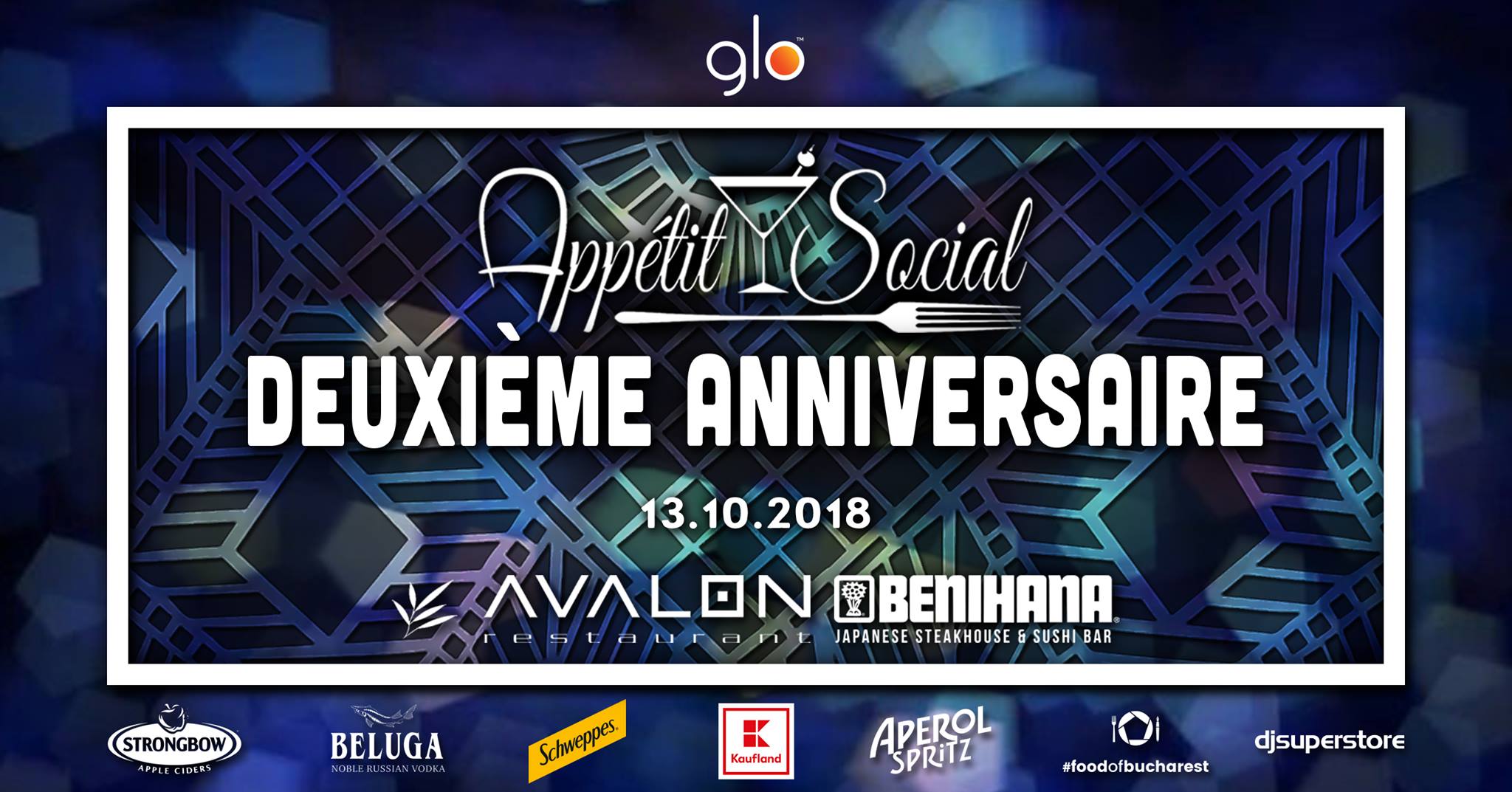 50 de ani de bucurie Kinder – Anul acesta sarbatorim 50 de ani de bucurie alaturi de prichindeii si parintii din toata lumea, cat si impreuna cu toti cei cu suflet de copil.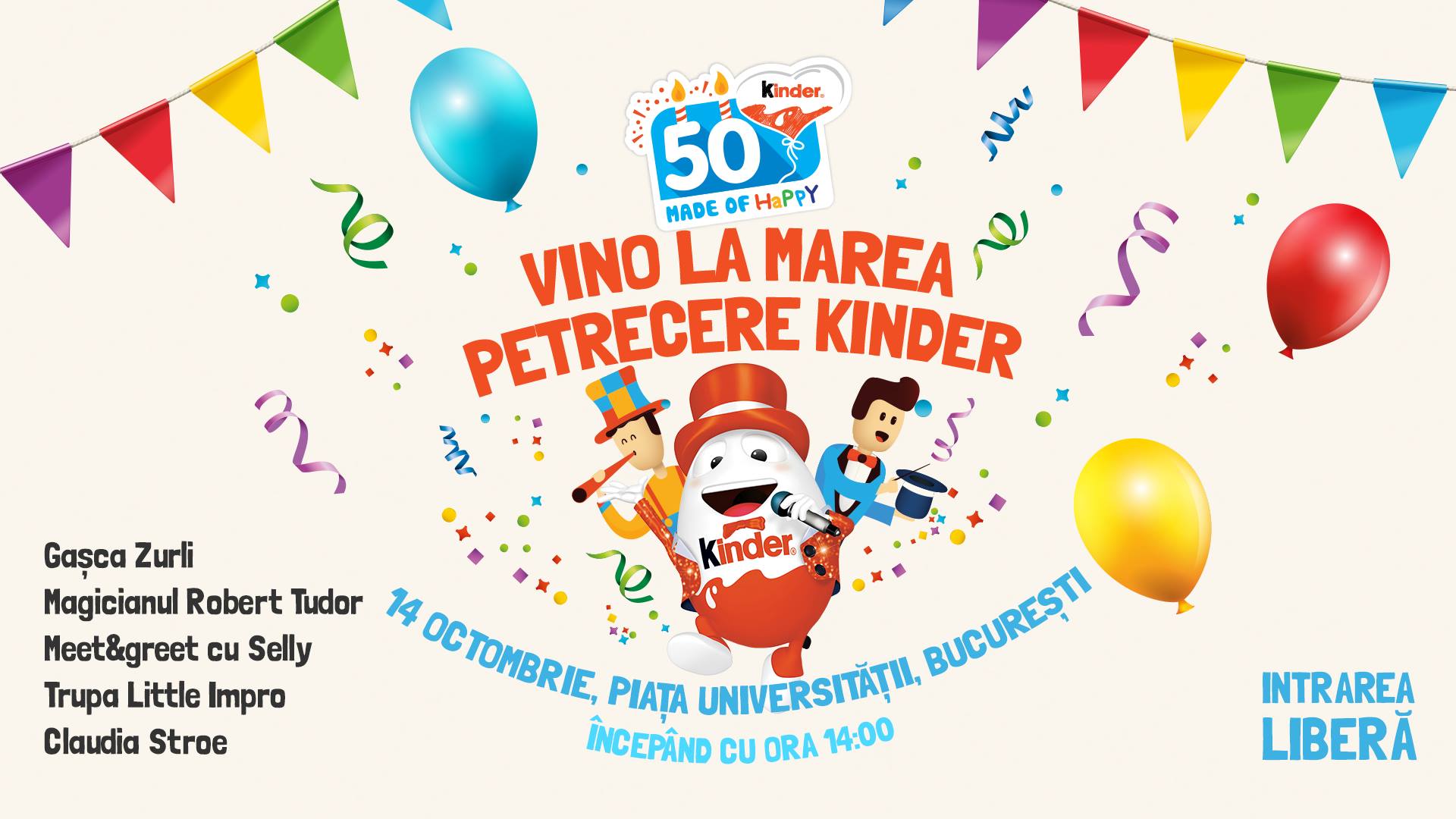 14 Octombrie devine the denim. – Thedate rescrie calendarul evenimentelor din Bucuresti printr-o pozitionare precisa. Petrecerile au loc in fiecare luna pe data de 14 indiferent de ziua saptamanii.
In octombrie au pregatit un party cu multe accente de blug in cel mai cool magazin din Dorobanti,  Smuggler Bucuresti pe Calea Dorobantilor nr. 14.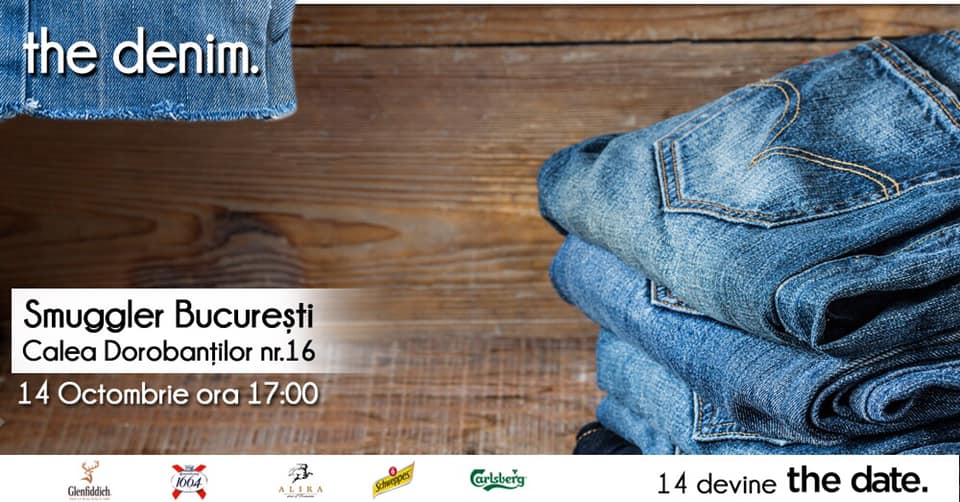 Please follow and like us: